Welcome to my third party unbiased Active Coin Trade Review where I am going to keep it real with you.
There are a ton of reviews out there that either are done by affiliates or by people who just hate network marketing in general.
I am actually PRO network marketing meaning I believe it's a great business model specially when you first get started.
Now that I got that out of the way, I am going to walk you through the company, products and compensation plan so you can make the right decision.
Just make sure you PAY close attention and read this to the end…
Active Coin Trade Review (Company)

When you first lang on their website, Active Coin Trade provides no information on who runs or owns it.
They do have some executive profile pictures but they are just fake names with stolen photos.

If you take a look at "Jennifer Chapman" in that picture, it's fake…
I found the real person on LinkedIn:

Soooo…
End of the day, there is no information on the REAL people behind the company.
I took a look at the Active Coin Trade's website domain "activecointrade.com" and found out it was privately registered on November 14th, 2019.
Even though the company just launched recently, it talks about how it was founded in 2013 in the United Kingdom.
To make Active Coin Trade look more legit, the website links it's UK incorporation certificate and has "Ebico Investment & Trade Limited" as the company.
Looking into Ebico Investment & Trade Limited and found out it was incorporated on December 2016 and dissolved in March 2020.
Interesting…
UK incorporation's can be done for dirt cheap and are not regulated.
So a lot of scammy companies decide to go this route…
Let's look at the products next in this Active Coin Trade review…
Active Coin Trade Products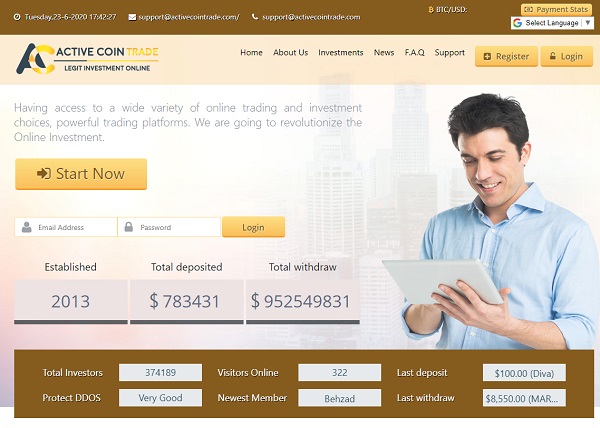 When it comes to retail products and services, this company doesn't offer anything.
In other words, nothing can be sold to actual customers which is actually a huge red flag.
Most regulatory bodies like the FTC wants to see more retail sales than affiliate sales.
So if this company doesn't even bother with retail, that's already a bad sign.
But what do you expect at this moment when they have bogus pictures about their executives and make up dates on when they started…
Active Coin Trade Compensation Plan
Active Coin Trade affiliates invest funds on a promise they can get a guaranteed return.
Basic – invest $300 or more and receive 135% over 7 days
Standard – invest $500 or more and receive 150% over 30 days
Professional – invest $2500 to $7500 and receive a 3% to 9% daily return "forever"
VIP – invest $10,000 or more and receive a 300% return over 30 days
You can also earn referral commissions down two levels in a unilevel compensation plans structure:
8% on level 1
5% on level 2
Cost To Join
Active Coin Trade affiliate membership won't cost you anything because it's free.
However, if you want to make some return on investments you gotta drop $300.
Unlike all the other Active Coin Trade reviews out there I am going to keep it real with you…
Pay Close Attention
Final Verdict – Active Coin Trade Scam?
So does the Active Coin Trade scam exist?
Let's just look at the facts…
Active Coin Trade claims it's a "the brokerage arm of mega-bank Cooperative bank".
Sadly, this bank doesn't even exist.
Now when it comes to their external revenue and returns, Active Coin Trade claims to be engaged in "online trading, investment choices (and) powerful trading platforms".
Again they have no proof of this going on anywhere.
I don't see any proof of income coming into the company other than newly invested funds paying off existing members which would make this a ponzi scheme.
Think about this logically…
They are using fake names, fake dates, fake methods on how they are making money.
They have zero credibility and because of that I know once recruitment slows down the ROI's will starve and goodbye Active Trade Coin where majority of the people will lose out.
I can't recommend this company because it's operating as a pyramid and ponzi scheme.
If you want to learn how you can take ANY business and scale it to your dreams and goals?
Partner up with me by clicking the banner below: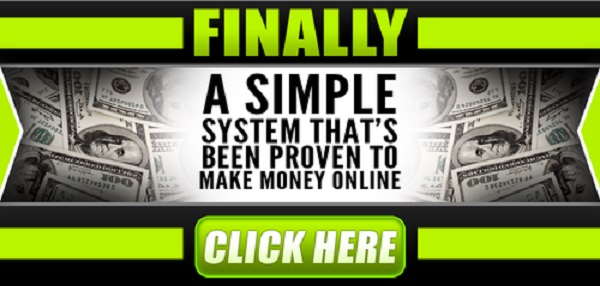 We will show you EXACTLY how to build a business online and customize a plan just for you.
We will help you choose a nice, setup your online business and offers that you can promote.
You can even use a network marketing company if you wish to the sky is the limit.
On top of that you will get ONE on ONE mentoring to make sure you are doing things right.
I hope you enjoyed my Pink Zebra review and if you have ANY questions feel free to ask in the comments below and I will get back to you as soon as I can.
Follow me on Social media below:
Subscribe To My YouTube Channel Here.
See you at the top,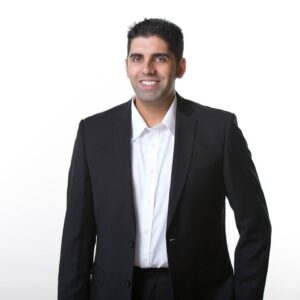 -Jesse Singh
P.S.  If you are tired of failing ANY business, click here and check this out to take your game to the next level.