Welcome to my BitWings Review!
There has beens ome buzz about this company so I decided to take a closer look.
Chances are someone approached you about their investment opportunity where you can earn a return in BWN tokens.
The good news is I am going to walk you through the company, products and compensation plan so you can make the right decision.
Just PAY close attention and read this to the end…
BitWings Review (MLM Company)

BitWings have no information on who runs or owns the company.
They promote themselves as a division of Wings Mobile,
a Spanish virtual mobile operator founded in 2007, focused on the development of innovative software, smartphones and laptops.
When I went on Wings Mobile's website they were not featured there.
However, on BitWing's site, they featured Wing Mobile.
Wings Mobile does have an affiliate program, but it's not MLM.
The "who we are" section of Wings Mobile has no information on who runs or owns it either.
After digging deeper, I found that Antonio Milio is the CEO of both Wings Mobile and Bitwings.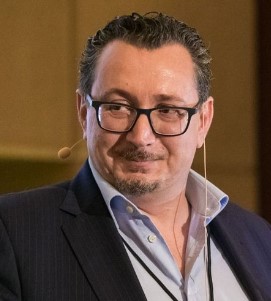 His LinkedIn profile shows that he is based out of span and has telecommunication experience since 1998.
it seems that BitWings Antonio Milio's first MLM venture.
BitWings Reviews (Products)
BitWings sells their own cellphone's called MinePhone WX.
MinePhoneMX is limited to two thousand units and sell for 6000 Bitwings token (BWN).
Bitwings sell BWN for 20 cents each so the cost of MinePhone WX is $1200.

They don't give any specs on the phone so I am not sure what I can compare it to.
$1200 is a lot for a phone but if it comes to a flag ship Samsung or iPhone 12 pro, then I guess it's different.
This is another company I did in this niche:  ClearUnited Review – Legit Cell Phone Privacy MLM or Scam?
BitWings Compensation Plan
BitWings affiliates who buy a MinePhone WX can be part of the mining and pool rewards program they have.
When it comes to the network marketing side of things the compensation plan has members pay fee's.
The more invested, the more BWN tokens are received.
Bronze – invest $100 and receive 526 BWN
Silver – invest $300 and receive 1610 BWN
Gold – invest $500 and receive 2710 BWN
Sapphire – invest $1000 and receive 5474 BWN
Emerald – invest $2000 and receive 11,052 BWN
Ruby – invest $5000 and receive 28,421 BWN
Diamond – invest $10,000 and receive 57,895 BWN
Commissions are paid when Bitwings affiliate sponsor new affiliates who invest in BWN tokens.
MinePhone WX Mining
MinePhone WX can mine up to 0.2 ETH per month according to the company.
You can also mine BWN tokens.
Bitwings affiliate can sell up to 10% of their BWN tokens they generate per month.
You can earn 19 cents per BWN token that is sold back to the company.
Pool Rewards
If a Bitwings affiliate choose to get credits in BWN, you can be part of the Bitwings Pool.
This is made up of 5% of the company wide revenue and whoever qualifies earn a share in this pool paid in BWN.
Sponsoring Commissions
Bitwings affiliates can get 25% of the funds invested by personally sponsored affiliates.
Residual Commissions
Bitwings pay residual commissions through a unilevel compensation plan.
How many levels you can earn will depend on how much you have invested:
Bronze tier affiliates earn 25% on level 1 (recruitment commissions only)
Silver tier affiliates earn 25% on level 1 and 1% on level 2
Gold tier affiliates earn 25% on level 1 and 1% on levels 2 and 3
Sapphire tier affiliates earn 25% on level 1 and 1% on levels 2 to 4
Emerald tier affiliates earn 25% on level 1, 1% on levels 2 to 4 and 5% on level 5
Ruby tier affiliates earn 25% on level 1, 1% on levels 2 to 4, 5% on level 5 and 1% on level 6
Diamond tier affiliates earn 25% on level 1, 1% on levels 2 to 4, 5% on level 5 and 1% on levels 6 and 7
Cost To Join BitWings
BitWings affiliate membership is tied to $100 to $10,000 investment.
The more a BitWings affiliate invests the more they can make.
Unlike all the other BitWings reviews out there I am going to keep it real.
Pay CLOSE attention…
Final Verdict
So does the BitWings scam exist?
Well let' slook at the facts…
MinePhone WX phones cost around $1,200 but not sure the specs are…
Also, they are not clear about how much can you mine from a phone?
Can you only mine up to 0.2 ETH and then trash the phone every month?
That wouldn't make any sense.
MinePhone WX resale value will depend on the specs which they are not being transparent about.
Their main thing they are selling is BWN tokens which is pretty much useless outside of the company.
They are not publicly exchanged.
Also they talk about how BMW token value is going to go up.
Because of that, now they just dipped into securities offerings.
Now because the company is from Spain, they need to register with the CNMV at a minimum.
Also in any other country where they can buy these tokens in….
BitWings is claiming they will be launching in the USA later this year which will mean they will need to register with the SEC as well.
Obviously there are no registrations….
Even though they do have retail sales, but their compensation plan is ALL geared towards recruiting affiliates.
Which will mean most of the people in the company will be affiliates and not customers.
This would make this company a pyramid scheme…
On the investment side of things, it's a straight up ponzi scheme.
New investments are going to force the prices of BWN tokens and there is NO external revenue coming into the company.
I personally would stay away from this one…
I really hoped you enjoyed my unbiased BitWings review and if you have any question feel free to ask in the comments below…
If you are serious about building a business online and want actual results for the long haul…
Click the button below and get started: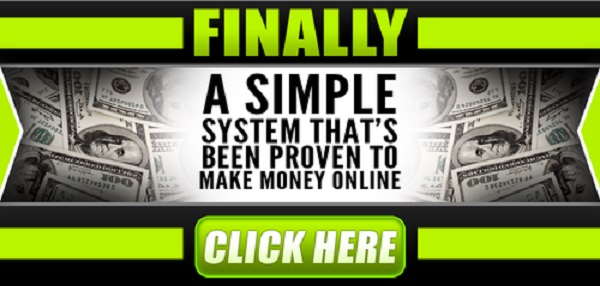 Remember you will get STEP BY STEP training that is working NOW and an one on one advisor to make sure you are connecting the dots correctly and ready to rock as soon as possible.
Trust me I wish I had a community and education platform like this when I first got started!
I would have got to my break through MUCH quicker.
Follow me on Social media below:
Subscribe To My YouTube Channel Here.
See you at the top,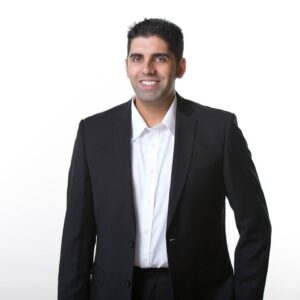 -Jesse Singh
P.S.  If you are tired of failing ANY business, click here and check this out to take your game to the next level.