Welcome to my ClubShop Review!
There has been some buzz about this company so I decided to take a look.
Chances are someone approached you about their business opportunity and you landed here to make sure it's legit.
The good news is I am going to walk you through the company, products and compensation plan so you can make the right decision.
Just PAY close attention and read this to the end…
ClubShop Review (MLM Company)

When you first land on ClubShop's website you will notice there is no information on who runs or owns it.
They do make a bold claim saying it was "formed and incorporated in Englewood, Florida, USA in June 1997".
Which conflicts with the information provided on the footer of their website;
Copyright © 2018-2021 – Clubshop Rewards Program by Proprofit Worldwide Ltd.

Proprofit Worldwide Ltd. – 98 Chingford Mount Road – E4 9AA – London, UK | Company Number: 8525700
I wanted to get to the bottom of this and decided to see the history of the website through "WayBack Machine" and found out it was "Discount Home Shoppers Club" prior to Clubshop.
Now this does date back to the late 90's and has Englewood address, but without the ownership information you won't know if it's the same people or not…
Clubshop's domain "clubshop.com" was first registered back in June of 1997.
The domain registration wad updated June 19th, 2020.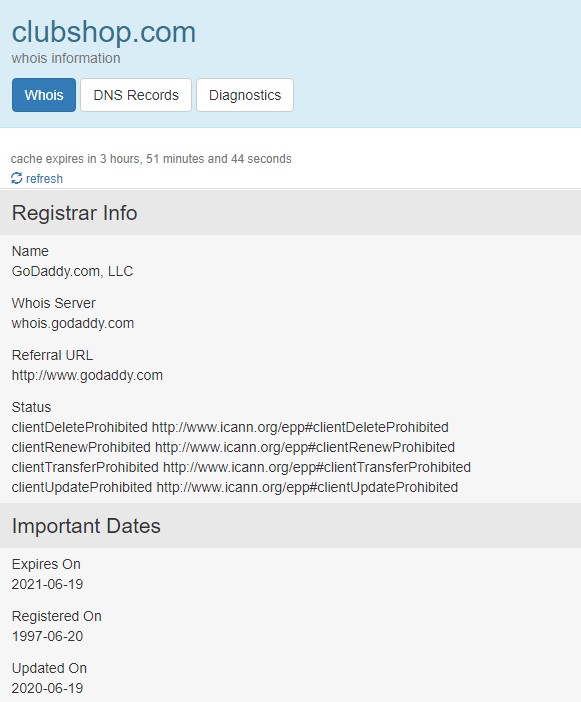 Proprofit Worldwide is the listed owner and an address in London UK has been used.
This aligns with the UK incorporation details.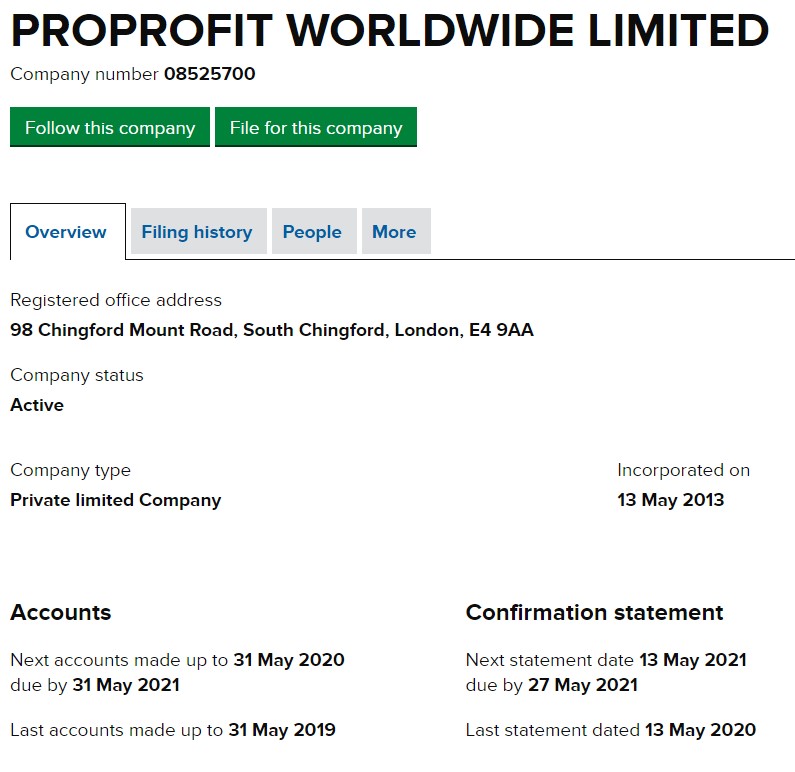 Being incorporated in the UK doesn't mean anything really…
So far all of the MLM companies that ended up being scams go this root.
In other words, they are not regulated…
One active director was listed, Giuseppe Francavilla.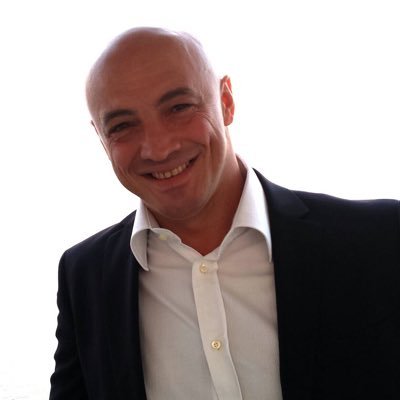 Giuseppe Francavilla is from Italy and ProProfit Worldwide Limited is just a UK shell company.
Clubshop has no current ties to the USA.
ClubShop Reviews (Products)
Clubshop has no retail products or services you can sell to customers…
All you can do is become an affiliate and promote the actual affiliate membership.
Clubshop also runs a ecommerce platform for non-affiliates and is free to get started on.
This gives you access to discounts and cashback.
ClubShop Compensation Plan
Clubshop calls it's MLM opportunity as GPS or Global Partner System.
GPS includes all you need to run your own business and make your entrepreneurial life easier while you work to achieve your goals.
There are seven GPS affiliate members you can get started with:
Basic – $14.90 a month
Basic Plus – $29.90 a month
Pro – $49.90 a month
Pro Plus – $89.90 a month
Premier – $129.90 a month
Premier Prosperman – not disclosed
ClubShop Commission Qualification
Clubshop members or affiliates have two options to qualify for commissions.
Sponsor and refer affiliates/members who buy products through the ecommerce platform.
Pay affiliate membership fees and stay up to date.
They really push number TWO by saying "the easiest, fastest, and most secure way to get and keep qualified".
Pay to play is frowned about by regulators around the world.
Sponsoring Commissions
You can earn 50% commissions on the first monthly fee paid by your personally sponsored affiliates.
The same 50% commission is also paid out when a personally sponsored affiliate upgrades their membership.
Residual Commissions
Clubshop pays out their residual commissions through a unilevel compensation plan that pays six levels deep in total.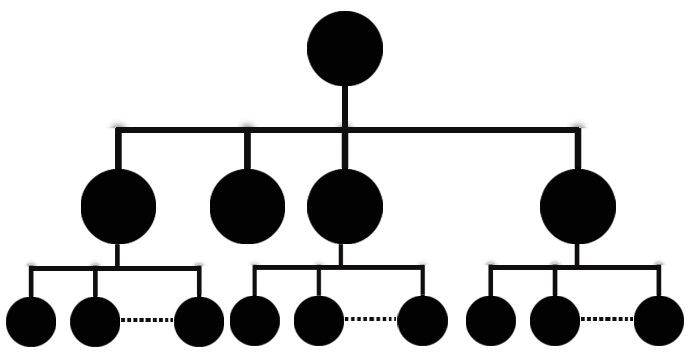 Below is the break down on how you get paid.
Note you get paid a percentage on the membership fee's.
Level 1 (personally sponsored affiliates) – 2%
Level 2 – 3%
Level 3 – 4%
Level 4 – 7%
Level 5 – 14%
Level 6 – 20%
Guaranteed Monthly Returns
Clubshop pays qualifying affiliated a fixed monthly return.
This will depend on the affiliate rank you qualify for:
Walton (earn between $40 and $79.99 a month and have Basic Plus or higher membership) = $10.10 a month
Brin (earn between $80 and $149.99 a month and have Basic Plus or higher membership) = $50.10 a month
Page (earn between $150 to $249.99 a month and have Pro or higher membership) = $100.10 a month
Bloomberg (earn between $250 and $499.99 a month and have Pro or higher membership) = $200.10 a month
Ellison (earn between $500 and $749.99 a month and have Pro Plus or higher membership) = $410.10 a month
Koch (earn between $750 and $999.99 a month and have Pro Plus or higher membership) = $660.10 a month
C. Koch (earn between $1000 and $1499.99 a month and have Pro Plus or higher membership = $910.10 a month
Slim (earn between $1500 and $1999.99 a month and have Premier or higher membership) = $1370.10 a month
Ortega (earn between $2000 and $2499.99 a month and have Premier or higher membership) = $1870.10 a month
Zuckerberg (earn between $2500 and $2999.99 a month and have Premier or higher membership = $2370.10 a month
Arnault (earn between $3000 and $3999.99 a month and have Premier Plus or higher membership) = $2750.10 a month
Buffett (earn between $4000 and $4999.99 a month and have Premier Plus or higher membership) = $3750.10 a month
Gates (earn between $5000 and $5999.99 a month and have Premier Plus or higher membership) = $4750.10 a month
Bezos (earn between $6000 and $9999.99 a month and have Premier Plus or higher membership) = $5750.10 a month
Prosperman (earn $10,000 or more a month and have Premier Prosperman membership) = $9750.10 a month
Ecommerce Commissions
Clubshop pays commissions on
Clubshop Mall purchase made (online and offline) by Shoppers, Affiliates, Trial Partners, and Partners who are positioned anywhere in your entire 6-generation commercial network.
Same unilevel compensation plan and percentages are used in the "sponsoring commissions" section.
Cost To Join Clubshop
Clubshop affiliate membership will run you anywhere between $14.90 to $249.90 per month.
The higher the membership you go with the higher the income potential.
Unlike all the other Clubshop reviews out there I am going to keep it real with you…
PAY close attention.

Final Verdict
So does the Clubshop scam exist?
Let's look at the facts shall we?
Clubshop today is not the same as the one in 1997.
They were run by completely different people and completely different addresses.
When it first launched, majority of the users that came to the site where from the USA.
Now it's Russia, Venezuela and Mexico.
In other words, this is a deception…
Not having retail sales according to the FTC makes it a pyramid scheme.
On top of that, they are giving you fixed returns depending on your rank.
That part of the compensation plan would make this a securities offering.
They will need to register with a securities regulator in all the countries they are offering it in.
This hasn't happened just so you know…
No registrations.
Those two things I mentioned above alone makes this company illegal all over the world…
Overall, I can't recommend this company…
Way too many red flags and lack of transparency.
I really hoped you enjoyed my unbiased Clubshop review and if you have any question feel free to ask in the comments below…
If you are serious about building a business online and want actual results for the long haul…
Click the button below and get started: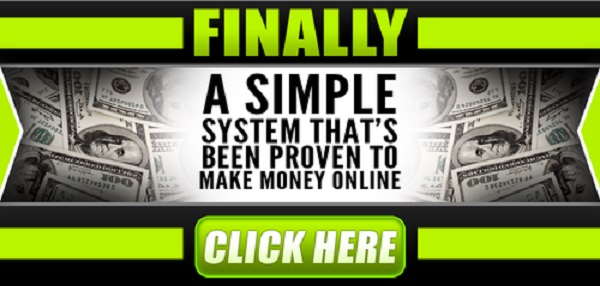 Remember you will get STEP BY STEP training that is working NOW and an one on one advisor to make sure you are connecting the dots correctly and ready to rock as soon as possible.
Trust me I wish I had a community and education platform like this when I first got started!
I would have got to my break through MUCH quicker.
Follow me on Social media below:
Subscribe To My YouTube Channel Here.
See you at the top,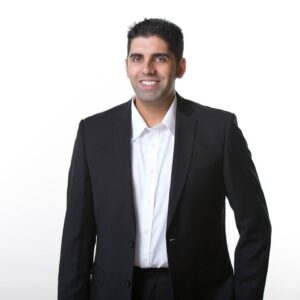 -Jesse Singh
P.S.  If you are tired of failing ANY business, click here and check this out to take your game to the next level.