Welcome to my third party Corona Invest Review!
When you thought you seen it all, a new company pops up and decides to use the recent Covid-19 Pandemic to use in a marketing way.
Anyway, chances are someone approached you about their investment opportunity and you landed here to make sure it's legit.
The good news is I am going to walk you through the company, products and compensation plan so you can make the right decision.
Just make sure you PAY close attention and read this to the end…
Corona Invest MLM Company

After taking a closer look at the company, I noticed there is no information on who runs or owns the company.
Their website domain "coronainvest.io" was privately registered on February 27th, 2020 when the world really started feeling the tension on this new coronavirus called covid-19
There is a UK address provided, but I doubt it's even real considering they are not even transparent about themselves…
If a network marketing company isn't transparent about who is running or owns it, you should think twice before putting your hard earned money into it.
Corona Invest Products
Maybe they can redeem themselves here with some great retail products or services.
Retail meaning, you can sell the products to actual customers without being an affiliate.
After doing some digging…
There is NOTHING at the retail level…
In order for you to get their services, you must become an affiliate first…
From there you can promote their affiliate membership.
At least they are not making health claims on curing the coronavirus like some MLM's.
Corona Invest Compensation Plan
Corona Invest members can invest funds into the company to get an advertised daily return.
Now in order to actually do this legally, they must be registered to some kind of securities regulator like the SEC for example.[1]
I will get into that later so pay close attention now…
Below is a break down on who you can earn depending on your investments:
Invest $20 to $2999 and receive 8% a day
Invest $3000 to $9999 and receive 9% a day
Invest $10,000 to $49,999 and receive 10% a day
Invest $50,000 to $200,000 and receive 11% a day
Those returns are advertised as "forever" payments.

Referral commissions can also be earned on your downlines invested funds as a percentage through a unilevel compensation plan:
Level 1 (personally sponsored affiliates) – 8%
Level 2 and 3 – 1%
If you are a Regional representative, you can get the following rates:
Level 1 – 10%
Level 2 – 2%
Level 3 – 1%
Looks like there is no qualification information and could be just on the discretion of the Corona Invest management team.
Cost To Join Corona Invest
Corona Invest affiliate membership is free which is good.
However, if you want to be part of their investment opportunity you must drop at least $20.
Unlike all the other Corona Invest reviews out there I am going to keep it real in the verdict below…
I am not biased and I actually LIKE network marketing just so you know…
Corona Invest LTD Review Video
Final Verdict
So does the Corona Invest scam exist?
Well let's look at a few things here…
First, we don't know who runs or owns the business…
For me that is VERY important specially if I have to invest ANY kind of money.
Second, they have no retail products or services which in the FTC's eyes would be considered a pyramid scheme.[2]
Third, they are promising return on investments and as far as I know they are NOT registered with any securities authority including the SEC.
So you see where I am going here?
Think about that…
Would you still joining when you know what you know now?
You know what makes matter worse?
They are taking advantage of people because they claim these investments are going to be for a vaccine…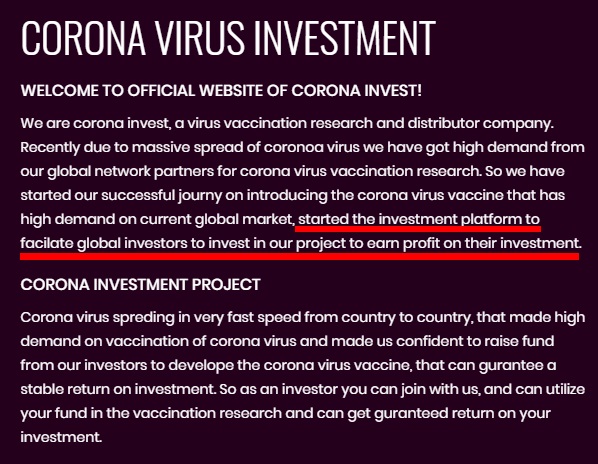 Which is CLEARLY BS.
You think when people can't get even lower…
They find a way…
Just TERRIBLE.
Personally, I do NOT recommend companies like this because they are clearly a scam in my humble opinion.
But end of the day, you can do what you want…
I hope you enjoyed my Corona Invest review and if you have any questions, feel free to ask in the comments below…
Follow me on Social media below:
Subscribe To My YouTube Channel Here.
See you at the top,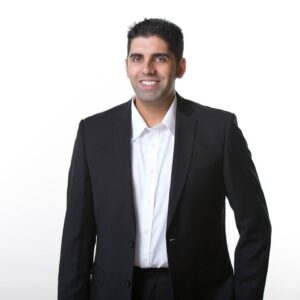 -Jesse Singh
P.S.  If you are tired of failing ANY business, click here and check this out to take your game to the next level.