Welcome to my CyberChain Review!
There has been some buzz about this company so I decided to take a look.
Chances are someone approached you about the business opportunity and you landed here to make sure it's legit.
The good news is I am going to walk you through the company, products and compensation plan.
PAY close attention and read this to the end…
CyberChain Review (Company)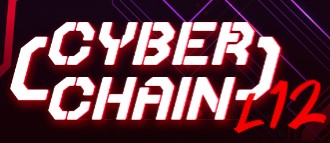 CyberChain has no information on who runs or owns the company.
As of right now, the website is just a registration form.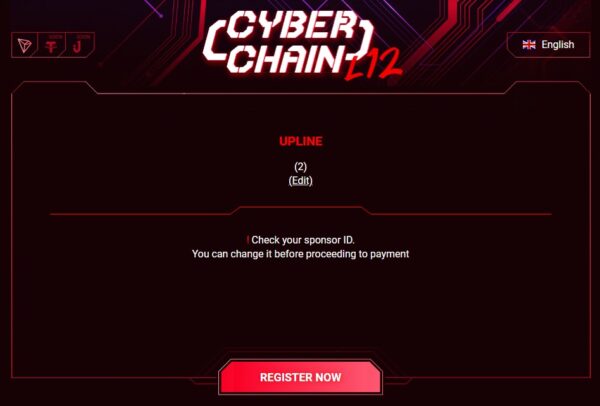 The domain "cyberchain.cc" was registered on August 11th, 2020.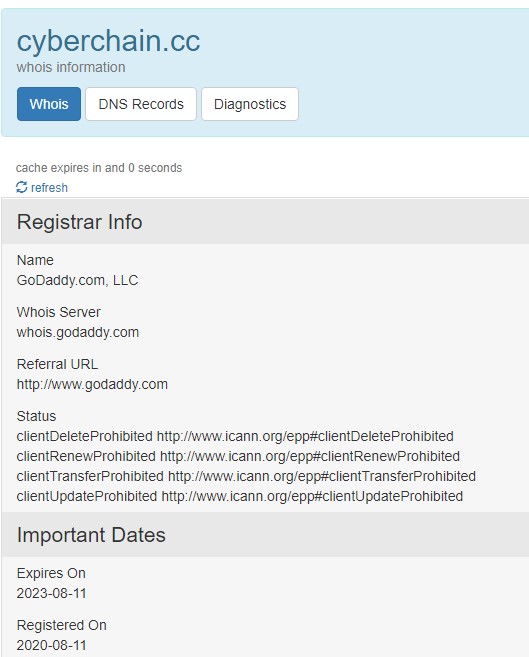 I found out that SWISSCOIN is registered as the owner with an incomplete address in Skane, Sweden.
Just so you know SwissCoin was a ponzi scheme that launched back in 2016…
Andreas Kartrud has used "SWISSCOIN" to register a bunch of domains this year alone.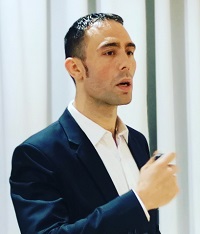 EtherChain (June) and TronChain (August) are pretty much exactly the same smart contact MLM's.
Around Last July, EtherChain was taking a dump and that's why TronChain was launched.
However, looks like TronChain isn't doing well and hence why CyberChain has launched.
Just to confirm that, look as what they wrote:
ID 1 in Cyberchain doesn't belong to an individual. It belongs to the Eclipcity community and is supporting Etherchain and Trochain [sic].
Let's keep going in this Cyberchain.cc review…
CyberChain.cc Products
CyberChain has no retail products or services, but you can become an affiliate and promote their affiliate membership.
From there, you can start investing in their matrix cycler…
If your looking for something with products, check out my review of Entre Institute.
CyberChain Compensation Plan
CyberChain affiliate invest 100 tron on a promise of advertised returns.
CyberChain pays returns via a twelve-tier 3×2 matrix cycler.
In total a 3×2 has 12 positions in total.
These positions can be filled directly or indirectly by team members who each invest 100 tron.
50% of the tron investment is paid as a commission.
This means to fill 12 positions, 600 tron is the commission where 100 tron is used to produce a tier 1 cycler position.
This is called a CyCLE.
Each tier 1 cycle pays 500 tron return of an initial 100 tron investment.
Below is how it works from tier 2 to 12.
Tier 2 – invest 200 TRX and receive 1000 TRX and a new tier 2 cycler position
Tier 3 – invest 400 TRX and receive 2000 TRX and a new tier 3 cycler position
Tier 4 – invest 800 TRX and receive 4000 TRX and a new tier 4 cycler position
Tier 5 – invest 1600 TRX and receive 8000 TRX and a new tier 5 cycler position
Tier 6 – invest 3200 TRX and receive 16,000 TRX and a new tier 6 cycler position
Tier 7 – invest 6400 TRX and receive 32,000 TRX and a new tier 7 cycler position
Tier 8 – invest 19,200 TRX and receive 96,000 TRX and a new tier 8 cycler position
Tier 9 – invest 57,600 TRX and receive 288,000 TRX and a new tier 9 cycler position
Tier 10 – invest 172,800 TRX and receive 864,000 TRX and a new tier 10 cycler position
Tier 11 – invest 518,400 TRX and receive 2,592,000 TRX and a new tier 11 cycler position
Tier 12 – invest 1,555,200 TRX and receive 7,776,000 TRX and a new tier 12 cycler position
Cost To Join CyberChain
CyberChain affiliate membership will run you 100 TRX cycler position.
To be part of all 12 tiers in the compensation plan, you must put in 2,335,900 TRX.
Unlike all the other CyberChain reviews out there I am going to keep it real with you.
Final Verdict
So does the CyberChain scam exist?
Well let's look at the facts…
Andrea Kartrud is not being transparent about this company that he created and I had to dig deeper to find out.
They have no retail products or services to for sale…
Which means NO customers…
Third, all you are doing is buying matrix positions that qualifies you to earn when you sponsor others to do the same.
This is classic ponzi scheme….
When you look at the past opportunities like EtherChain and TronChain, you think it's a good idea to join this thing?
Save your money and start learning the skills to build your own business instead of jumping into ponzi's…[1]
I hope you enjoyed my CyberChain.cc review and if you have any questions feel free to ask in the comments below…
Now before you go…
If you want to learn how you can take ANY business and scale it to your dreams and goals?
Partner up with me by clicking the banner below: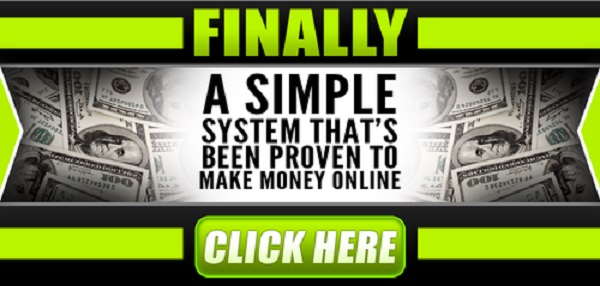 We will show you EXACTLY how to build a business online and customize a plan just for you.
We will help you choose a nice, setup your online business and offers that you can promote.
You can even use a network marketing company if you wish to the sky is the limit.
On top of that you will get ONE on ONE mentoring to make sure you are doing things right.
Follow me on Social media below:
Subscribe To My YouTube Channel Here.
See you at the top,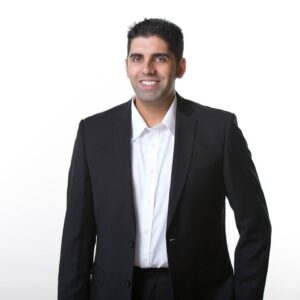 -Jesse Singh
P.S.  If you are tired of failing ANY business, click here and check this out to take your game to the next level.