Welcome to my Fun5 Exchange Review!
This is the cryptocurrency MLM space and I decided to take a look to see what it was all about.
Chances are someone approached you about their investment opportunity where you can get a guaranteed ROI and you landed here to make sure it's legit.
The good news is I am going to walk you through the company, products and compensation plans so you can make the right decision.
Just PAY close attention and read this to the end…
Fun5 Exchange Review (Company)

So what is Fun5 Exchange?
It's a cryptocurrency network marketing company that allows you to invest ethereum into FFV token's to earn a return on investment.
When you check out the about us section, you will notice there is an executive team behind this company.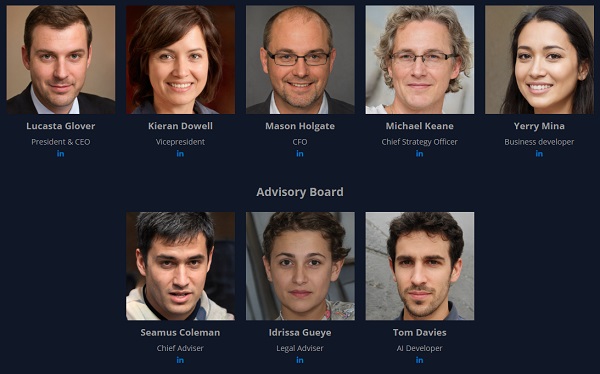 However, when I did deeper digging into these individuals, I couldn't find anything.
They also have no LinkedIn profiles either…
The website domain "fun5exchange.com" was privately registered on February 24th, 2020.
Fun5 Exchange does provide a UK incorporation certificate, but it's really unregulated and you can pretty much get away with anything.
Hence why a lot of crypto MLM's do that…
The official Fun5 Exchange marketing videos feature someone with a European accent.[1]
That's all I got on the company, let's take a look at the products next inside this Fun5 Exchange revew…
Fun5 Exchange Products
When it comes to having retail products or services, this company has nothing going for itself…
All you can do become an affiliate and promote the Fun5 Exchange affiliate membership.
On top of that you have an opportunity to invest ethereum into FFV tokens to earn a return.
Other MLM companies I reviewed are Billion Money and Fund My Home.
Fun5 Exchange Compensation Plan
In a nut shell, Fun5 Exchange has affiliates invest ethereum on a promise they can get a 500% ROI.
Once you have invested, Fun5 Exchange converts that ethereum into FFV token.
The current internal FFV token value isn't disclosed at this time.
The amount of ROI you can earn daily will depend on how much ETH you have invested at the time, as well as FFV invested in:
Basic 1 – Invest 0.5 ETH and have invested 100 FFV and receive 3% a day
Basic 2 – Invest 3 ETH and have invested 700 FFV and receive 3% a day
Standard 1 – Invest 10 ETH and have invested 2500 FFV and receive 4% a day
Standard 2 – Invest 20 ETH and have invested 6000 FFV and receive 4% a day
Pro 1 – Invest 50 ETH and have invested 18,000 FFV and receive 4.5% a day
Pro 2 – Invest 100 ETH and have invested 50,000 FFV and receive 4.5% a day
Exclusive 1 – Invest 300 ETH and have invested 200,000 FFV and receive 5% a day
Exclusive 2 – Invest 500 ETH and have invested 500,000 FFV and receive 5% a day
Fun5 Exchange pays ALL returns and commissions in FFV.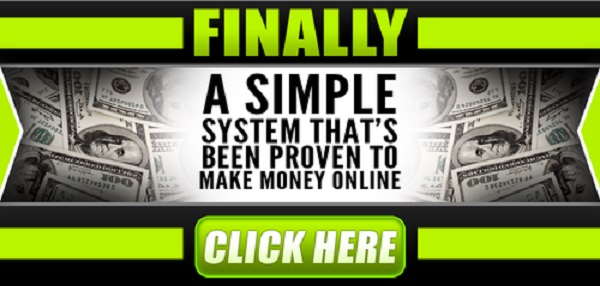 Fun5 Exchange Referral Commissions
You can earn a 5% commission on your personally sponsored affiliates who invest funds into the company.
Just so you know this is a percentage on the invested funds.
Residual Commissions
Fun5 Exchange pays their residual commissions through a binary compensation plan structure.
A binary compensation plan has YOU at the top of the binary structure and splits into two sides (left and right):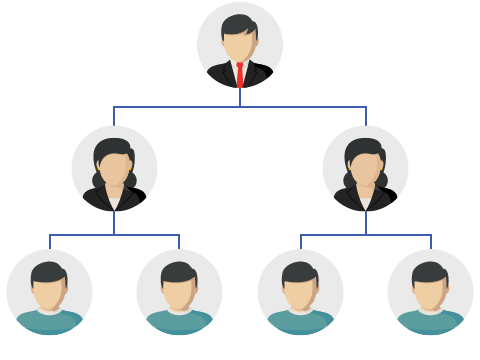 First level of the binary has two positions.
Second level of the binary splits the first two positions into another two making it four in total.
These positions can be filled up directly or indirectly by team members.
Residual commissions are paid as 8% of the funds invested on the weaker leg in the binary.
The exact amounts calculated and paid are not disclosed.
Cost To Join Fun5 Exchange
When it comes to the Fun5 Exchange affiliate membership, it seems to be free.
However, if you want to be part of the investment opportunity you have to drop at least 0.5 ETH.
Unlike all the other Fun5 Exchange reviews out there I am going to keep it real with you…
Final Verdict
So does the Fun5 Exchange scam exist?
To be honest, the fact the leadership isn't transparent about themselves and they have no proof of external income coming into the company, it looks like to be a scam to me…
The FFV token is an ERC-20 and holds no value outside of the company's internal exchange.
They have people get started and hand over legit cryptocurrency like ETH into worthless FFV tokens.
All returns and commissions are paid with FFV which Fun5 Exchange can do on demand because it costs next to nothing to do so…
So when the time comes to cash out, withdrawal requests are through the Fun5 Exchange internal exchange.
In the beginning it will pay, however, once withdrawals exceed invested ethereum that is when you will have a problem.
Most likely WHEN that happens, the anonymous owner(s) will run with your hard earned ETH.
Because of that I personally can't recommend this company….
If you want to build a REAL legit business without relying on these fly by night companies and actually want to do it for the long haul?
Partner up with me by clicking the banner below:

We will show you EXACTLY how to build a business online and customize a plan just for you.
We will help you choose a nice, setup your online business and offers that you can promote.
On top of that you will get ONE on ONE mentoring to make sure you are doing things right.
So stop joining the ponzi scheme and start building a REAL business for the long haul.
I hope you enjoyed my Fun5 Exchange review and if you have any questions feel free to ask in the comments below…
Follow me on Social media below:
Subscribe To My YouTube Channel Here.
See you at the top,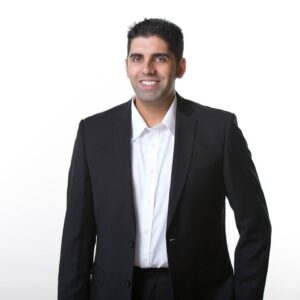 -Jesse Singh
P.S.  If you are tired of failing ANY business, click here and check this out to take your game to the next level.