Welcome to my unbiased third party Mining Up Review!
There has been some buzz about this crypto MLM company so I decided to take a closer look…
Chances are someone approached you about their cloud mining service and investment opportunity and you landed here to make sure it's legit.
The good news is I am going to walk you through the company, products and compensation plan so you can make the right decision.
Just pay CLOSE attention and read this to the end because I am going to reveal the shocking truth behind this company…
Mining Up Review (Company)

When you first land on the Mining Up website you will notice there is no information on who runs or owns the business.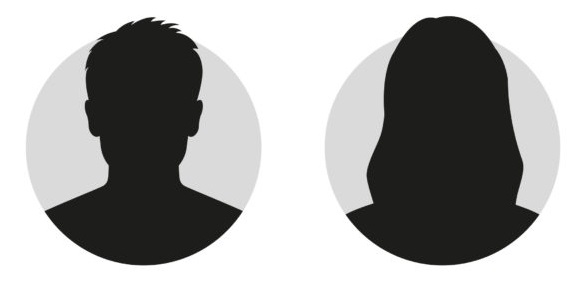 The domain information on "mining-up.com" shows it was privately registered on December 13th, 2019.
It seems to me the company first got started around January 2020 because according to Alexa there was no traffic to the site before that.
They do provide an address in Tallinn, Estonia.
The top traffic sources to the website is from Brazil, Japan and Russia…
So I doubt it's from Estonia…
Anyway, to me when the company isn't transparent about themselves is a HUGE red flag.  I would think long and hard before you give away any money…
Mining Up Products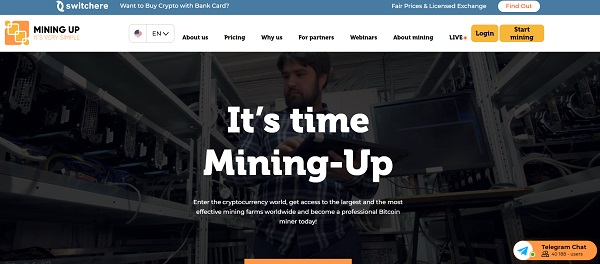 So how does this company stack up on the products department.
What is Mining Up?
We offer our clients to participate in the mining process using our powerful mining equipment. You purchase a share of our computational facilities and we mine Bitcoin and various promising altcoins. Finally, the company gets profits that are shared among the holders according to the purchased facility volume.
That's all great and all, but you can't purchase this service as a customer.
You must become an affiliate in order to participate in this…
Other companies very similar to this is Elysium Network and ActiveGlobeBTC.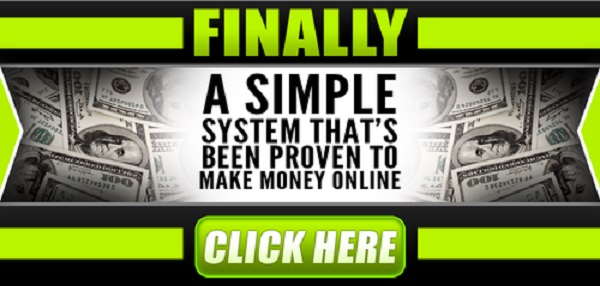 Mining Up Compensation Plan
Mining Up affiliates invest cryptocurrency into the company a promise they will get paid 730% ROI over 365 days.
Bitcoin – minimum $10 investment
Ethereum – minimum $9 investment
Litecoin – minimum $10 investment
Dogecoin – minimum $10 investment
Returns are paid in cryptocurrency as per the investment plan selected above.
Referral commissions on invested funds are paid as a percentage down a unilevel compensation plan:
7% on level 1 (personally sponsored affiliates)
2% on level 2 and
1% on level 3
Cost To Join Mining Up
Cost to join the Mining Up affiliate membership is actually free.
However, if you want to make any kind of return on investment, you must drop at least $9.
Final Verdict
Mining Up claims they generate their external income through cryptocurrency cloud mining:
Mining-up is a cutting-edge cloud-mining platform. We offer our clients to participate in the mining process using our powerful mining equipment.

You purchase a share of our computational facilities and we mine Bitcoin and various promising altcoins.
They have a lot of nice pictures of showing the facility but the truth is who knows where those pictures came from.
So far I couldn't find any proof of this actually happening…
Only income I see in the company is through new investments from affiliates.
When you use new investments to pay affiliates up to 730% ROI means it's operating as a Ponzi Scheme.
But think about this logically…
They they could really generate those types of ROI's they wouldn't need affiliates.
Anyway once the new investments dry up, it will starve the Mining up ROI's.
After that the inevitable collapse and the anonymous owner(s) take your money and launch the next shiny ball.
Because of that I can't recommend this company…
Just WAY too many red flags…
Listen…
If you want to build a REAL legit business without relying on these fly by night companies and actually want to do it for the long haul?
Partner up with me by clicking the banner below:

We will show you EXACTLY how to build a business online and customize a plan just for you.
We will help you choose a nice, setup your online business and offers that you can promote.
On top of that you will get ONE on ONE mentoring to make sure you are doing things right.
So stop joining the ponzi scheme and start building a REAL business for the long haul.
I hope you enjoyed my Mining Up review and if you have any questions feel free to ask in the comments below…
Follow me on Social media below:
Subscribe To My YouTube Channel Here.
See you at the top,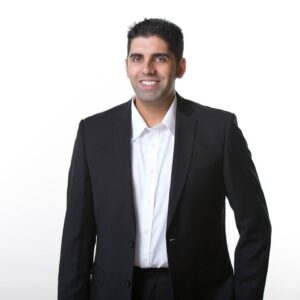 -Jesse Singh
P.S.  If you are tired of failing ANY business, click here and check this out to take your game to the next level.