Mirror Trading International has been in the spot light a lot this week and now there is some more breaking news.
MTI had an update video publish today which confirms that CEO Johan Steynberg isn't in South Africa.
This was found out by the "Team Prime" video, and the information was shared by Cheri Marks (MTI's head of communication).
Cheri Marks and her husband Clynton Marks are suspected of being the actual owners of Mirror Trading International.
Now for Johann Steynberg leaving South Africa and has nothing to do with the FSCA investigation and open criminal case, is because he had to move MTI servers…
Yeah…
Not sure about that one…
[15:20] There is a rumor that Johan Steynberg is not in South Africa, that he is in fact abroad in another country.

And I can tell you that according to Cheri that is indeed true. He is not in South Africa at this point.

The reason why he's not in South Africa is because he's currently working on the servers.

[5:19] Johan Steynberg had to force move his servers to brand new servers in a different country.
The question is…
WHY does Johan Steynberg have to move MTI's servers?
Honestly, I don't think he just left South Africa because of this…
It has to do with the FSCA putting down the hammer on him and MTI in general.
The whole moving servers is being used as an excuse now why MTI had delayed their withdrawals.
According to Cheri Ward, some kind of hackers breached MTI's system 16 days ago.
[1:20] They've hacked Google. They've even hacked uh… I think it's called the financial sector in Joburg.

But they hacked quite a few companies and held companies ransom and the same thing happened sixteen days ago with MTI.
Because of this…
[1:37] What Johan Steynberg then did, was to obviously shut down the servers as we knew them. And then he moved everything over to the new servers.

During the movement of the servers from the old servers to the new servers, the withdrawal function within MTI basically went broken.
Right now withdrawals are apparently being done manually and takes 15 minutes per withdrawal.
They have 2500 requests pending…
Yikes…
Take note that new investments haven't been tracked for about two weeks.
I am just wondering how would changing servers or moving them to a different country will help with a data breach…
Not only that, why hasn't MTI address where Johan Steynberg actually went?
I am just looking at it logically here…
Is he running from the law?
That would be the only reason why…
If Johan Steynberg is found guilty in South Africa, they will definitely have issues extraditing him back…
Now about Cheri Marks…
She was suppose to address the FSCA's press-release yesterday, but she didn't bother showing up to the webinar.
Apparently she was "very busy".
Busy doing what?
Planning her escape?
Who knows…
Now to wrap this up, this was the letter that went to MTI members:
The last two weeks have been very difficult, and the pressure is not lessening. Johann Steynberg our CEO left South Africa on the 3rd of December for business. There was regular contact throughout the days with Johann providing us with updates and information.

On Monday 14th of December Johann had been processing withdrawals trying to clear the backlog. Nerina (Johann's wife) then received a communication to say he was going for some dinner & would later continue with the withdrawals. (He had processed over 3000 withdrawals prior to this message to Nerina)

Approximately 13 hours later Clynton Marks and Nerina (Johann's wife) received an automated emergency email to say that Johann had not logged into the MTI system for 12 hours. This security protocol email provided critical info for the team to start the process of working without Johann. (Up till that point Johann was the only one with authority to deal with the broker & technical team).

Up till today we have not heard from Johann again. We are extremely worried and a missing persons case has been filed. Since that mail was received the management team have been following protocols as laid out in the email, this includes working with the technical and broker teams. As it stands today the technical team is back on track and actively assisting us. We have provided the requested documents to the broker to establish our ownership of the account at this stage. This is a lengthy process.

Unfortunately, being a weekend, we cannot expect further communication from the broker until Monday. During this difficult transition, we appreciate the understanding of the majority of MTI's loyal members. We ask that there is no speculation or rumours spread, and we will share the facts as we get them.
Kind regards

MTI Management
Also found this as well: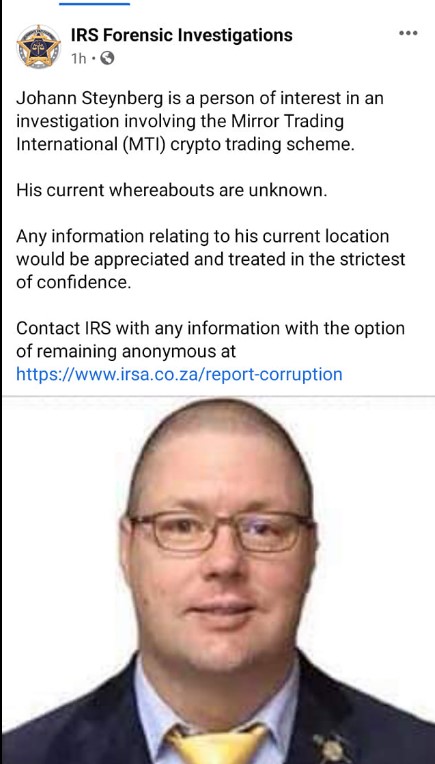 So is he just moving servers or did he pull a runner?
Follow me on Social media below:
Subscribe To My YouTube Channel Here.
See you at the top,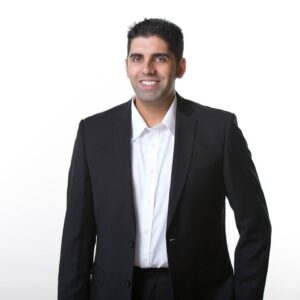 -Jesse Singh
P.S.  If you are tired of failing ANY business, click here and check this out to take your game to the next level.