Welcome to my P2 Tron Review!
This is the latest business opportunity to pop up in the cryptocurrency niche that leverages tron and I decided to take a closer look.
Chances are someone approached about their passive income opportunity and you landed here to make sure it's legit.
The good news is I am going to walk you through the company, products and compensation plan so you can make the right decision.
Just PAY close attention and read this to the end…
P2 Tron Review (Company)
P2 Tron provides no information on who runs or owns the company.
I did manage to look at their registrar information on "p2tron.com" and found it was privately registered on August 19th, 2020.
Going further, I found a P2 Tron's official Facebook group which has one admin, Shawn Kim.
Frank Trenado is the group's only moderator.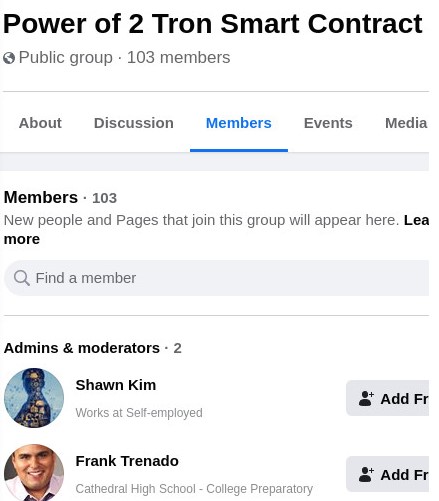 When I looked at Shawn Kim, it's not his actual picture, but I have seen this account being used to promote USI-Tech and Jeunesse in Brazil.
Trenado I found promoting Primerica and Eyeline Trading  in the past…
Power of 2 Tron Smart Contract Products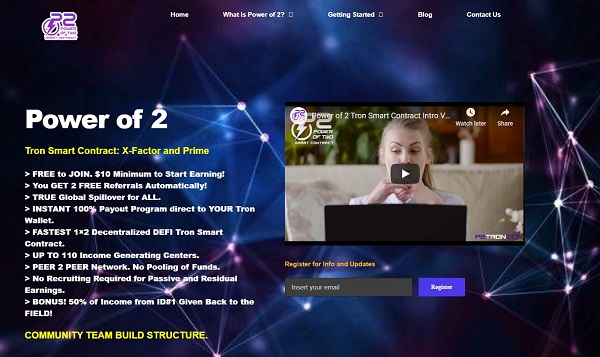 When it comes to retail products or services, there is nothing going on here.
You can become an affiliate and promote their affiliate membership.
Bundled with their membership is a digital marketing library.
P2 Tron Compensation Plan
P2 Tron affiliate have affiliates invest $10 worth of TRON into a split cycler and unilevel compensation plan.
Cycler Commissions
So the $5 out of the $10 invested buys a matrix cycler position which is a 2×1 matrix size.
This is called the "Xfactor".
A 2×1 matrix has two positions in total.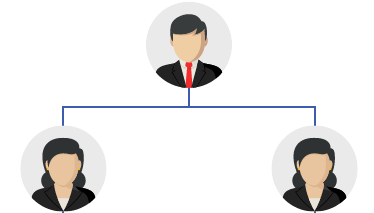 This pays a $5 ROI (100%) and you earn it once the two positions are filled.
Once that happens, you go into the second tier of a 2×1 matrix.
If you keep going through the tiers, you can earn more than the $5 you put in.
This is what that looks like with reinvesting to open up new tiers:
Tier 2 – $10 worth of tron
Tier 3 – $20 worth of tron
Tier 4 – $40 worth of tron
Tier 5 – $80 worth of tron
Tier 6 – $160 worth of tron
Tier 7 – $320 worth of tron
Tier 8 – $640 worth of tron
Tier 9 – $1280 worth of tron
Tier 10 – $2560 worth of tron
Mathematically it's the same as tier 1.
Invest the required amount;
Take money from the first position filled under you; and
The second position revenue is used to generate a new position on the same cycler tier.
So this is 100% ROI per cycle…
Sponsoring Commissions
P2 Tron pays sponsoring commissions through a unilevel compensation plan called "PRIME" in this company.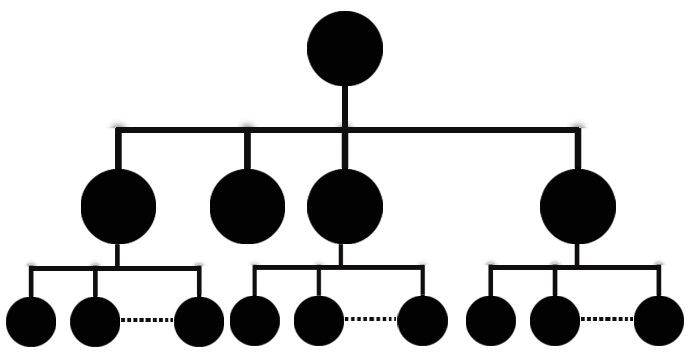 You can earn 10% of the invested funds of your downline members and capped at 10 levels in total.
It looks like according to their presentation that PRIME has the same ten buy in tiers as Xfactor.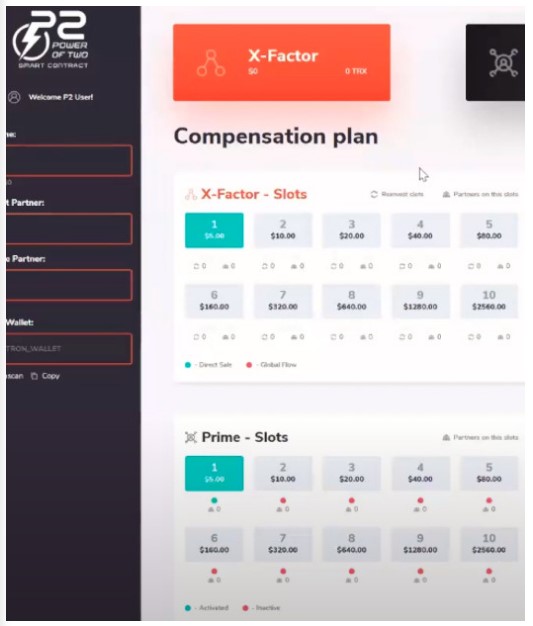 So it could mean these ten levels are tied.
When I mean by tied, I am saying is the buy in at each level is double.
Cost To Join Power Of 2 Tron
Power of 2 Tron affiliate membership will run you at least $10 in TRON.
According to the P2 Tron marketing material, it could cost you $5115 worth of tron to fully qualify for all tiers.
All payments in this company are done in Tron.
Unlike all the other P2 Tron reviews out there I am going to keep it real with you…
Final Verdict
So does the P2 Tron scam exist?
Well let's look at the facts…
Company is very secretive on who runs or owns it and I had to do extra digging to figure it out.
They don't have any retail products or services that can be purchased by actual customers (non-affiliates).
Also, their rouge on "Crowdfunding" it's a bunch of BS because REAL crowdfunding doesn't require an investment.
All that's really happening here is you are buying matrix positions and getting paid to recruit people and that's it.
Making money by recruiting…
Once recruitment slows down it will be over…
In other words, don't fall for this straight up scam…
They are not even trying to hide it lol.
I hope you enjoyed my P2 Tron review and if you have any questions feel free to ask in the comments below…
Now before you go…
If you want to learn how you can take ANY business and scale it to your dreams and goals?
Partner up with me by clicking the banner below: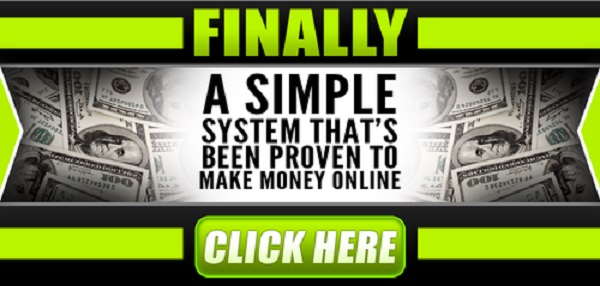 We will show you EXACTLY how to build a business online and customize a plan just for you.
We will help you choose a nice, setup your online business and offers that you can promote.
You can even use a network marketing company if you wish to the sky is the limit.
On top of that you will get ONE on ONE mentoring to make sure you are doing things right.
Follow me on Social media below:
Subscribe To My YouTube Channel Here.
See you at the top,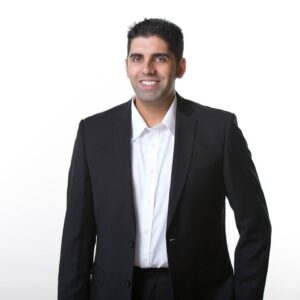 -Jesse Singh
P.S.  If you are tired of failing ANY business, click here and check this out to take your game to the next level.