Welcome to my Robot22 Trade review!
There has been some buzz about this company so I decided to take a closer look.
Chances are someone approached you about the investment MLM opportunity where they promise a return and now you landed here to make sure it's legit.
The good news is I am going to walk you through the company, products and compensation plan so you can make the right decision.
Just PAY close attention and read this to the end…
Robot22 Trade Review (Company)

Robot22 Trade has no information on who runs or owns the company for some odd reason.
I decided to dig deeper and investigated their "robot22trade.com" domain and found out it was first registered in October 2019.
It will later privately updated on October 9th, 2020.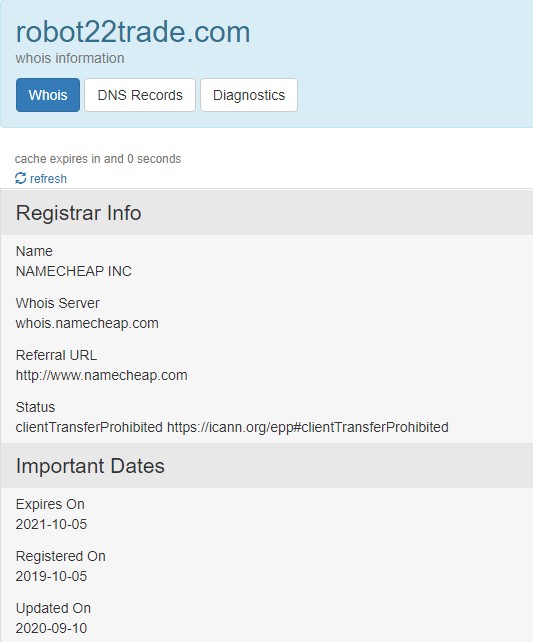 Robot22 Trade does have a UK Incorporation certificate for Robot 22 Trade LTD listed on their website.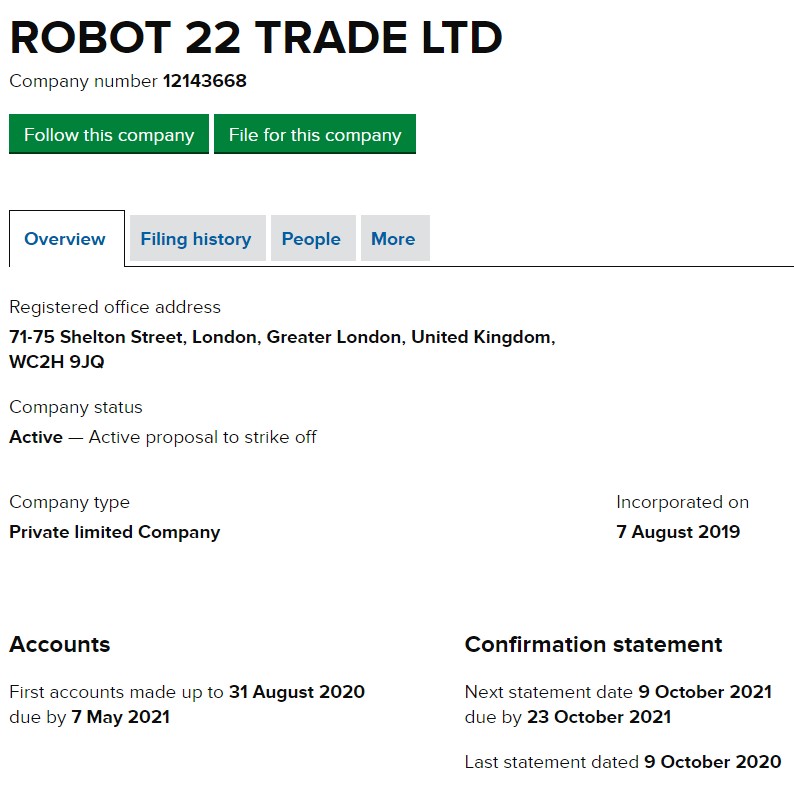 There is a DIRECTOR listed Sergio Ferdinando Trombetta.
On another site I did find an address that belongs to him.
12 LIVORNO, MISTERBIANCO, 95045, ITALY
I looked for him everywhere to see if I could find any real profiles.
A lot of Italian websites were popping up but couldn't directly pin this name on those sites.
The UK Incorporation address 71-75 Shelton Street, London, Greater London, United Kingdom, WC2H 9JQ belongs to many offices and businesses.
Robot 22 Trade was not listed there…
Even though Sergio Ferdinando Trombetta, the website itself has two languages, English and Russian.
I am surprised there wasn't Italian on that list…
So far this company is all over the place and the lack of transparency is triggering many red flags in my mind…
If you want to learn how to actually make money online and build something long term without getting scammed, partner with me below and I will show you the right way…

Robot22 Trade Reviews (Products)
When it comes to actual retail products or services, Robot22 Trade fails in that department.
All you can do is become an affiliate and from there promote the affiliate membership.
Once you are an affiliate, you can start investing into the company for a promise of a return.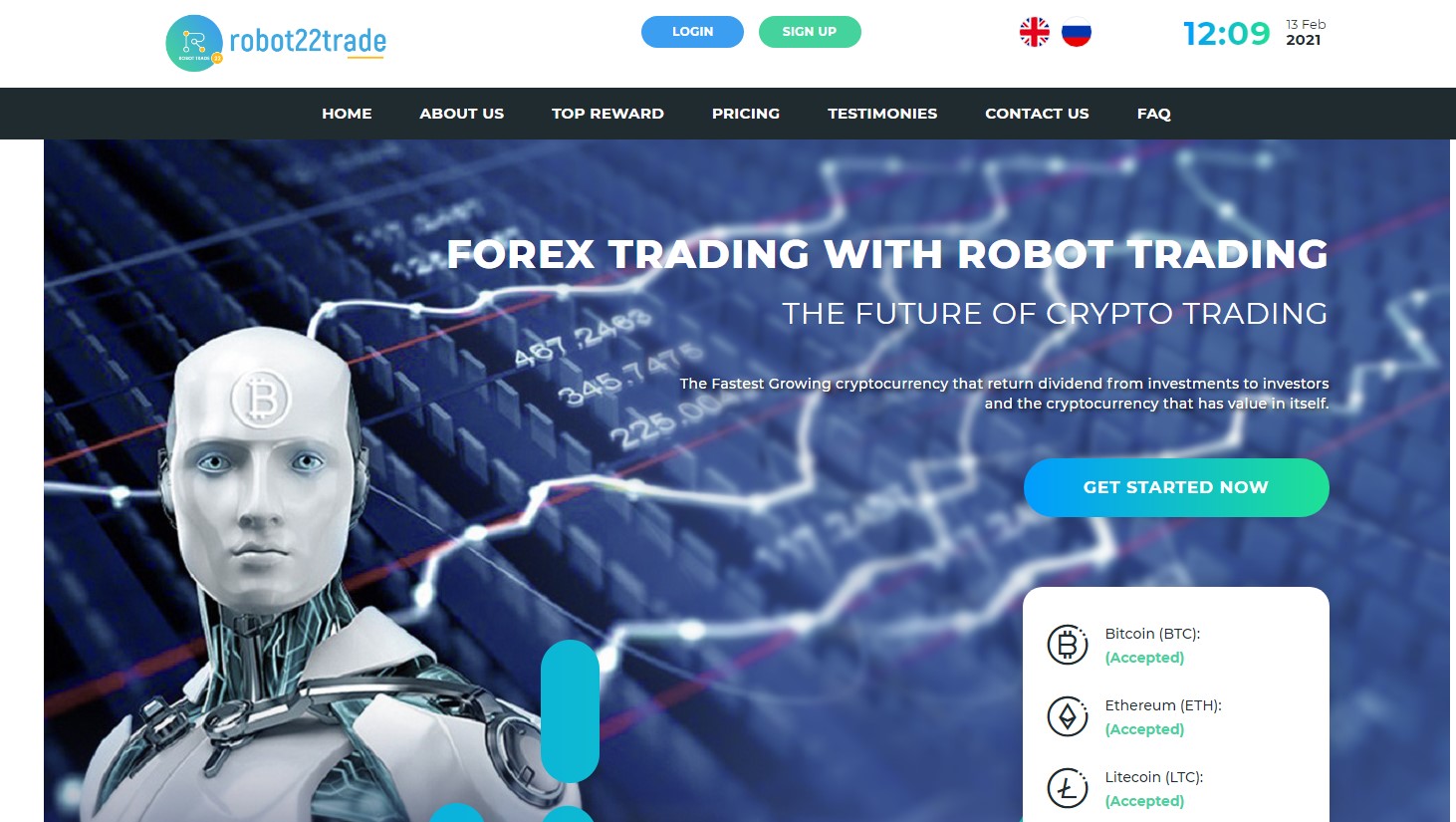 Robot22 Trade Compensation Plan
Robot22 Trade affiliates invest into the company on a promise they will get a ROI.
Package A – invest $50 to $199 and receive a 10% ROI in 48 hours
Package B – invest $200 to $99 and receive a 20% ROI in 4 weekdays
Package C – invest $500 to $999 and receive a 30% ROI in 6 weekdays
Package D – invest $1000 to $4999 and receive a 40% ROI in 8 weekdays
Package E – invest $5000 to $9999 and receive a 60% ROI in 10 weekdays
Package F – invest $10,000 or more and receive an 80% ROI In 12 weekdays
Robot22 Trade also pays referral commissions through a unilevel compensation plan structure.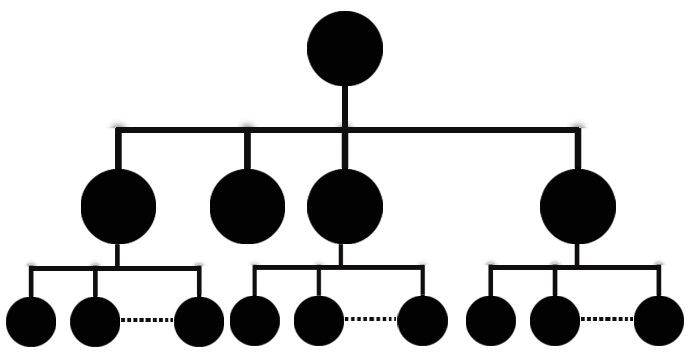 Commissions are paid as a percentage on the invested funds by your downline members through two levels:
Level 1 (personally sponsored affiliates) – 6%
Level 2 – 2%
Cost To Join Robot 22 Trade
Robot 22 Trade affiliate membership is actually free.
If you want to be part of their investment opportunity you must drop $50 into the company.
Unlike all the other Robot22 Trade reviews out there I am going to tell you the truth next…
Final Verdict on Robot 22 Trade
So does the Robot22 Trade scam exist?
Well let's look at the facts…
Apparently Robot22 Trade produces it's external revenue to fund their ROI's through algo trading.
I couldn't find any proof or evidence of this algo trading anywhere.
Ony revenue I see is new investments paying off existing members…
If you think about this logically, it makes even more sense why this is a ponzi scheme.
If they actually figured a way to make 80% return every 12 days, they wouldn't need investments from affiliates.
They would make FORTUNE on their own with a small bank loan.
The truth is once recruitment slows down, it will starve their returns which will trigger a collapse.
Because this company has no transparency who actually runs or owns it, your money will be lost.
Anyway, I can't recommend this ponzi scam…
Now before you go…
If you want to learn how you can take ANY business and scale it to your dreams and goals?
Partner up with me by clicking the banner below: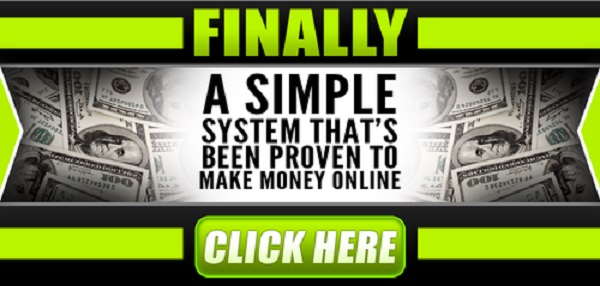 We will show you EXACTLY how to build a business online and customize a plan just for you.
We will help you choose a nice, setup your online business and offers that you can promote.
You can even use a network marketing company if you wish to the sky is the limit.
On top of that you will get ONE on ONE mentoring to make sure you are doing things right.
Follow me on Social media below:
Subscribe To My YouTube Channel Here.
See you at the top,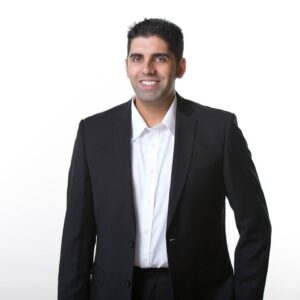 -Jesse Singh
P.S.  If you are tired of failing ANY business, click here and check this out to take your game to the next level.