After doing nothing for an entire year while Crowd1 spread like a virus all over Africa including South Africa, South African authorities have no clarified that Crowd1 is operating illegally.
This was right after a fraud warning in many African countries.
Heck even the investors are getting angry now about this…
Anyway, so did South Africa finally take action on Crowd1?

Well…
Kinda I guess.
It was on their twitter where the FSCA responded to a tweet saying that Crowd1 is operating illegally.[1]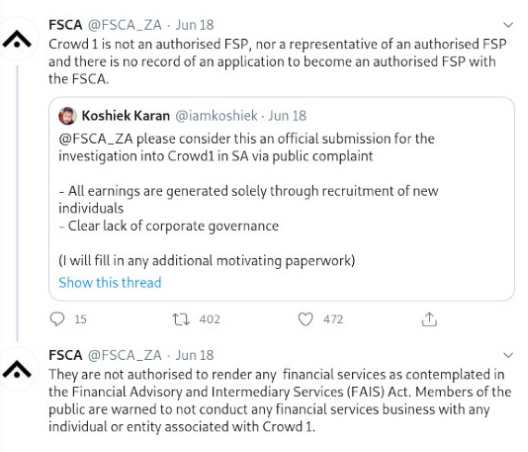 Like above, the FSCA clarified Crowd1:
is not an authorised FSP, nor a representative of an authorised FSP and there is no record of an application to become an authorised FSP with the FSCA.

They are not authorised to render any financial services as contemplated in the Financial Advisory and Intermediary Services (FAIS) Act.
This is exactly the same as a securities fraud warning.
I don't know why they don't post that on their website instead of twitter.
Crowd1 advises;
Members of the public are warned to not conduct any financial services business with any individual or entity associated with Crowd 1.
I have no idea if they will actually enforce this because they have been sleeping on Crowd1 for a year.
As of right now South Africa still makes up a large percentage of Crowd1 investors, but recruitment is picking up other parts of the world now.
It looks like that twitter response is getting comments that are showing people are waking up: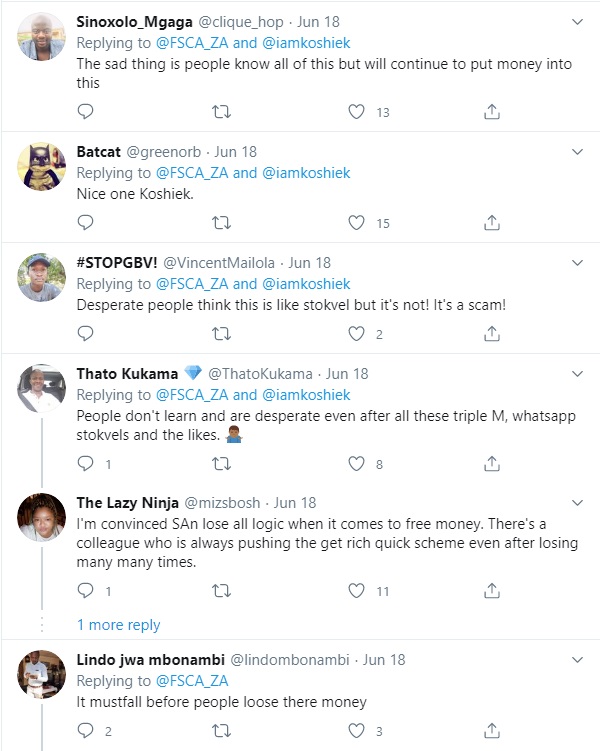 Anyway only time will tell if they actually shut down Crowd1 in South Africa, but I wouldn't hold my breathe.
If you want to learn how you can take ANY business and scale it to your dreams and goals?
Partner up with me by clicking the banner below: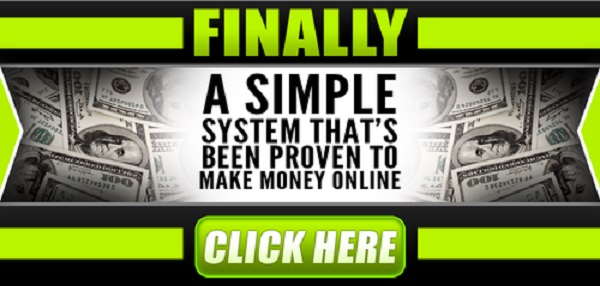 We will show you EXACTLY how to build a business online and customize a plan just for you.
We will help you choose a nice, setup your online business and offers that you can promote.
You can even use a network marketing company if you wish to the sky is the limit.
On top of that you will get ONE on ONE mentoring to make sure you are doing things right.
Follow me on Social media below:
Subscribe To My YouTube Channel Here.
See you at the top,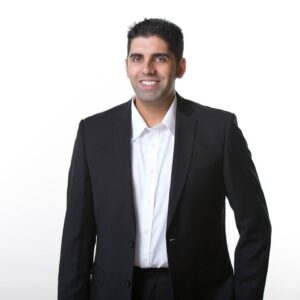 -Jesse Singh
P.S.  If you are tired of failing ANY business, click here and check this out to take your game to the next level.