Welcome to my SureGlobalTradeFX Review!
Are you looking for an online business opportunity, but you don't know where to start?
A quick search online will reveal hundreds of opportunities, but determining which ones are legit and which ones aren't can be tricky.
Anyone looking to join an online business should always do their due diligence by thoroughly researching any company they are thinking of joining.
In this review, I will go over all the information you need about this company's background, products, compensation plan, and cost to join.
Let's get to it!
SureGlobalTradeFX Review (Company)

SureGlobalTradeFX's website does not offer any information about who owns or operates the company.
The one piece of info that is given is that apparently SureGlobalTradeFX's 'founders are from Sweden, India, Ukraine, and China.'
The SureGlobalTradeFX website displays a US address on its website, which seems to belong to an Asian grocery store.
The website domain was registered privately as "sureglobaltradefx.com" on the 9th of July, 2020.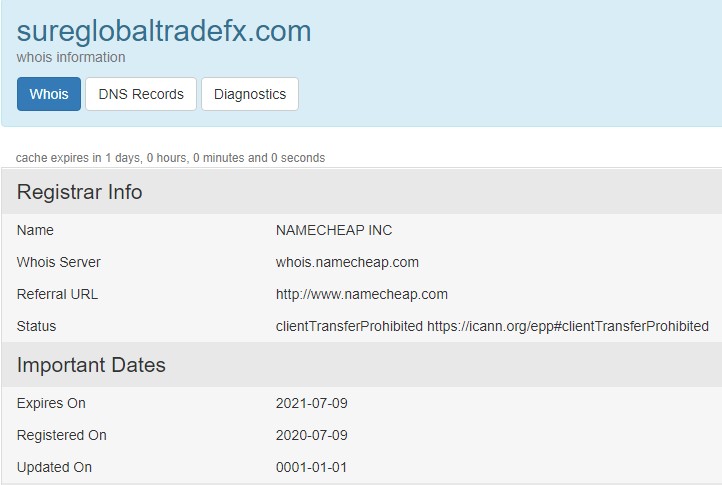 SureGlobalTradeFX it was started in 2016, though the company doesn't seem to have existed until a few months ago.
It also seems that this website previously belonged to Master Cloud Miner, which makes it likely that whoever runs SureGlobalTradeFX probably also ran Master Cloud Miner.

SureGlobalTradeFX Reviews – (Products)

SureGlobalTradeFX does not have any retail products or services to buy or sell.
Affiliates who join can only market the SureGlobalTradeFX affiliate membership.
SureGlobalTradeFX Compensation Plan
To participate in the SureGlobalTradeFX compensation plan, affiliates are required to invest for certain advertised returns:
Invest $300 to $400 and receive 45% a day for 7 days (315%)
Invest $4001 to $12,000 and receive 55% a day for 10 days (550%)
Invest $12,001 to $25,000 and receive 65% a day for 12 days (780%)
Invest $25,001 to $300,000 and receive 80% a day for 14 days (1120%)
Referral commissions are earned and paid out on money invested down 2 levels of sponsorship (unilevel):
5% on level 1 (personally sponsored affiliates)
2% on level 2
Cost to Join SureGlobalTradeFX
The cost to join SureGlobalTradeFX as an affiliate is free.
However, to fully participate in the company's income opportunity, a minimum investment of $300 is required.
Verdict on SureGlobalTradeFX
Okay, let's get to the final verdict…
It seems that when Master Cloud Miner collapsed, the operators took the same type of format and re-launched it as SureGlobalTradeFX.
This company claims to generate external revenue through cryptocurrency mining, but they refuse to provide any kind of proof that mining is taking place.
As with most of these types of business models, once recruitment slows down, so will income generation, which will be followed closely by collapse.
So, my advice for you is to keep searching for a better opportunity.
Anyway, I hope you enjoyed my SureGlobalTradeFX review and if you have any questions feel free to comment below…
Now before you go…
If you want to learn how you can take ANY business and scale it to your dreams and goals?
Partner up with me by clicking the banner below: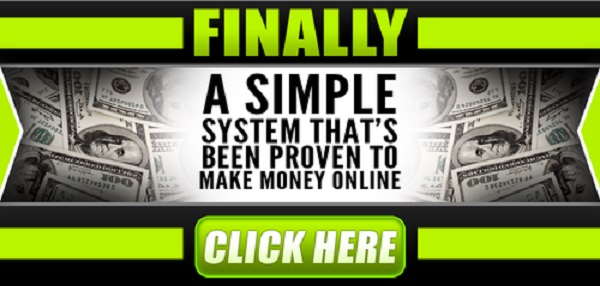 We will show you EXACTLY how to build a business online and customize a plan just for you.
We will help you choose a nice, setup your online business and offers that you can promote.
You can even use a network marketing company if you wish to the sky is the limit.
On top of that you will get ONE on ONE mentoring to make sure you are doing things right.
Follow me on Social media below:
Subscribe To My YouTube Channel Here.
See you at the top,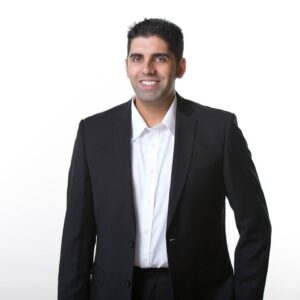 -Jesse Singh
P.S.  If you are tired of failing ANY business, click here and check this out to take your game to the next level.