About Me
Hey, it's Jesse 🙂
I have been an internet marketing for over five years have have built several different businesses hitting over 6 and 7 figures per year in different niches.
You probably are like so what?
And you are right about that…
What I am more impressed about is I have helped hundreds of people like yourself build their own businesses from scratch without any technical skills and experience.
That's because I am probably the only one out there that has built a team of people who are helping out members ONE on ONE.
That is the best way of doing things…
Prior to all of this I was a car mechanic that did pretty well (sorry no rag to riches story here).
That's because I worked my butt off and went above and beyond for the dealership I worked with.
However…
July 10th, 2013 is when everything changed because I got in a bad car accident.
It was to the point where I couldn't go back to work for a while.
Insurance money wasn't even paying my mortgage and at the time I have my wife and two children to feed.
Now I have three children
So instead of becoming a victim to this terrible circumstance, I decided to find out what this whole make money online thing was all about.
I am not going to lie it was very hard in the beginning.
Plus the stress and frustration from not having enough money doesn't help either.
While I was learning all of this stuff through trial and error, I was about to lose my home…(7 months in now).
However, January 2014, I will NEVER forget.
I had my first victory…
I pulled in $2500 in profit which was exactly the same as my job and I couldn't be more excited.
Just a few more months later, I was cracking $5,000 per month.
When I was 9 months in the profit zone (Not trial and error phase), I had my first $20,000 month.
It was unbelievable.
A year later, I had a $40,000 month which was more than my jobs salary.
The biggest month I ever had was $144,000 which was just insane.
I live mortgage free in my million dollar home and own all the nice toys.
After that, it was about giving people like yourself the knowledge I know.
Hey, I was a blue collar worker and my parents were as well.
I wasn't born into money and did pretty terrible in school (just passed).
But life can be funny sometimes.
No matter what your grades are in school, or what you know now, you have the potential to accomplish anything.
Heck, I am living proof.
So if you think you are stuck…
You are not…
You are ONE decision away to living an awesome life…
Just take a chance on yourself because I know you can do it…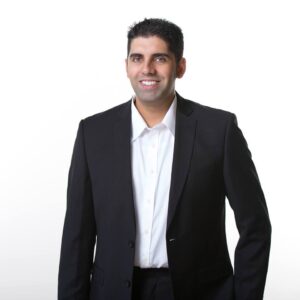 -Jesse Singh