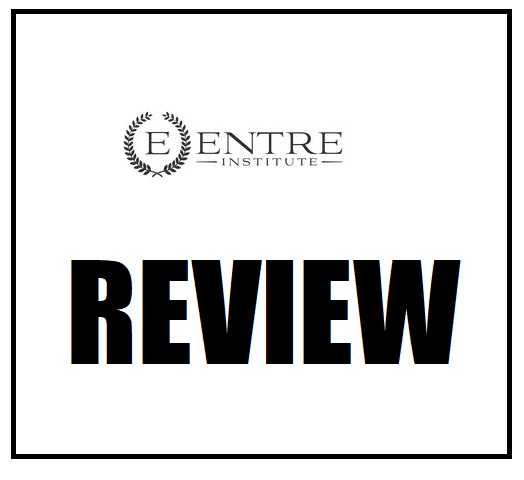 Entre Institute Review – (Dec 2023) The Truth About Jeff Lerner
Welcome to my Entre Institute Review! UPDATED December 2023!
I noticed there is a lot of misinformation out there about Entre Institute and Jeff Lerner, so I decided to set the record straight.
Most of the reviews I see are from people from Wealthy Affiliate who claim to do unbiased reviews, but honestly they call everything pretty much a scam…
They don't look into the company legally or anything like that…
So what makes my reviews different?
I actually call companies or programs as they are…
Do I offer something like Wealthy Affiliate?
No and that's the biggest issue with those kind of affiliates.
Instead of HELPING people in their own business, they do the bait and switch to say "Hey check out my business opportunity because it's wayyyy better".
The truth of the matter is this…
There is NO SUCH THING as the perfect business opportunity, they will all have their pro's and cons.
So what I generally offer is to help people with one or two things.
Start an online business from scratch with one on one mentoring
Help people with their existing business (ex: online business, MLM, brick and mortar etc.)
This way there isn't a conflict of interest.
Having that said yes there are a lot of scams out there, but there are a lot of legit business opportunities out there as well.
This is what makes my reviews different.
Now I got you in the right frame of mind, just keep you mind open and PAY close attention….
What is ENTRE INSTITUTE Review?

What is Entre?  Entire Institute helps people build digital real estate assets that will pay you over the long run.
A quick example of that is this blog you are reading…
This is a digital real estate asset that has paid me well over 6 figures and it cost next to nothing to start.
I have one of my blogs that I spent about $6000 in 7 years but got appraised for $750,000.
You probably never thought about it like that before right?
Other assets are Facebook pages, YouTube channels, Instagram etc.
The key is to monetize all of these that make you money.
The TWO that stick out the most is Blogs and YouTube.
Because they use search traffic, once you post a blog post or video for a topic (ex: Make money online) and you get it to rank on the first page of Google or YouTube, that ONE post or video will pay you years to come.
For example, I did a YouTube video about eBay in 2014 and to this day it gets me 400 visitors per DAY.
Now imagine you monetize this the right way where you make affiliate sales?
They also teach paid traffic methods to build your business faster…

Let's find out who Jeff Lerner really is inside of this Entre Institute review…
Jeff Lerner Review – Who is he?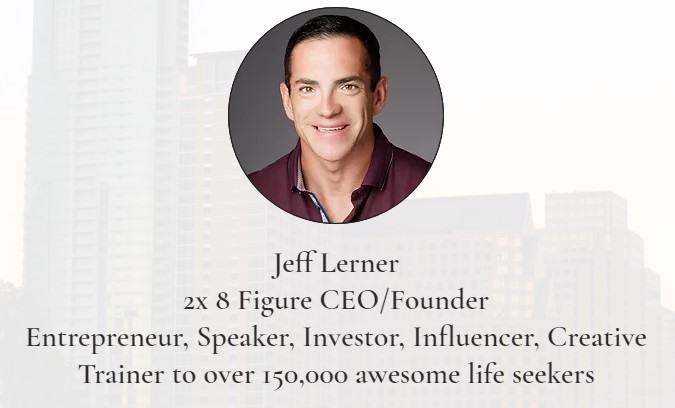 Question is who Is Jeff Lerner?
Jeff Lerner is the CEO of Entre Institute.
Not only that, he has built multiple 6 and 7 figure businesses in the past that range from online marketing to agencies that help other businesses grow.
He does come from humble beginnings like most entrepreneurs who are self made.
He had struggled as a musician for years and years and even started a restaurant which went bust.
In fact, he was in $400,000 in debt and was at the lowest point in his life.
Everything changed in 2008 where he decided to build his own digital business online and after nine months of struggling he had his first break through.
Since 2008, he has made well over $50 million dollars in sales.
That's not bad for someone who started off with zero.
I also want you to keep in another thing in mind…
Whatever negative reviews you see about Jeff Lerner are from people who have something to promote.
They bash ANYONE or ANY company to get their way…
I did something different.
If you seen enough and want to get started, click here.
Is Jeff Lerner Legit?
I decided to actually got to know Jeff Lerner early 2018 and since then we became very GOOD friends.
Unlike these Wealthy Affiliate reviewers, I actually KNOW him personally now.
I have known him for almost two years.
This is what I can say…
Jeff Learner is the real deal.
I have been on calls with him even with his clients and he actually does care.
He does want people to become the best version of themselves.
When I look in his Facebook groups for Entre Nation and Entre Nation Elite, it is a community that is truly helping each other.
It's ONE tribe in there…
Now there is always going to be the odd person who is negative, I guess that's just human nature, but 99% of it is GOOD.
Also there are some Jeff Lerner reviews out there that are completely fake and promote their own deal…
Watch out for this Jeff Lerner scam reviews…
Want to get started with Entre Institute?  Click The Banner below (30 Day Money Back Guarantee):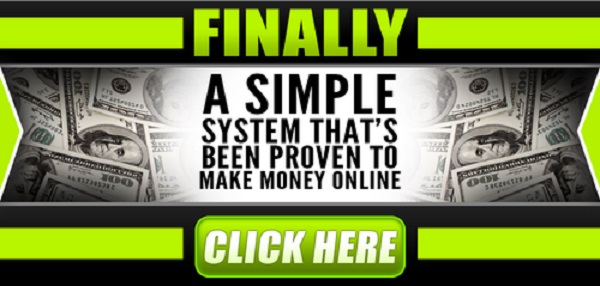 Recently ENTRE INSTITUTE has completely changed their product lines so I will be updated this in the near future.
Entre Blueprint Review

Price:  $39 One-Time
In the Entre Blueprint, it starts it all and is a 6 step video training that helps you at the personal, professional and physical level.
To become the best version of yourself you must focus on all three.
 Entre Institute – Step 1
Jeff Lerner will walk you through the 3 P's of an awesome life and you will learn how to build the four pillars to success.
This will help you live a financially free and stress free life.
The 4 P's of an awesome life are:
Personal
Professional
Physical
Purpose
Entre Blueprint – Step 2
In step 2 of the Entre Blueprint, you will learn the 3 legs of a successful action to achieving everything you desire.
You will go through a very detailed action plan on how all of this works and will get into deeper concepts like how it works in society, having knowledge in general and belief matters.
Step 3
In step 3, you will go through 3 Phases of building your legacy.  You will learn how to leverage wealth and growth.
Plus one thing I noticed this is exactly what happened to me in the last 7 years where I went from being a car mechanic to building multiple 6 and 7 figure businesses of my own.
My children are set because end of the day it's all about generational wealth not just for me.
Step 4
Step 4 will get into how to build an affiliate marketing business because it's actually the simplest and most effective one to start as a new person.
Plus the start up costs are WAY lower than anything else out there.
I remember I wanted to open a coffee shop here and would have costed me $250,000 to get started not including operational costs and payroll for employees.
Affiliate marketing is definitely a game changer.
Plus once you master this, you can pretty much get into any other business and crush it.
Affiliate marketing is when we sell other peoples products that spent a ton of time, effort and money.
When it sells online through an affiliate link that is coded to you, it generates a commission.
Commissions here can range from 30% to 80%.
Plus you never have to worry about customer service, that's the person who created that product or services job.
Step 5
This is where Jeff Lerner compares eCommerce VS Brick and Mortar Business.
You will learn why it's much easier and cost effective to start an online business compared to a physical one.
Plus look at the biggest eCommerce sites in the world like Amazon, they have no store front.
Brick and Mortar stores like Walmart have invested a ton of money into online shopping because it's the future.
Entre Institute Step 6
In this last module you will learn how to build an online business.
You will get ONE on ONE consulting from an advisor to set you up the right way.
Your advisor will go through a game plan with you depending on what you are most passionate about.
From there you have an option to go the "affiliate marketing" route, having your own "agency" route or having your own "product/service" route.
Or you can do all three if you want.
You can click here to buy here.
Next we are going to check out the Entre Nation ELITE membership inside of this detailed Entre Institute review…
Update:  this product has been replaced by the SUCCESS PATH MASTERCLASS
Entre NATION Elite Review

Price:  $175 One-Time/yearly or $67 Per month
This is for people who want extra help with weekly calls/webinars to help grow their business.
You will get access to a private Facebook group called Entre NATIONAL Elite where these weekly training's will take place.
This is 100% optional.
Want to get started with Entire?  Click The Banner below (30 Day Money Back Guarantee):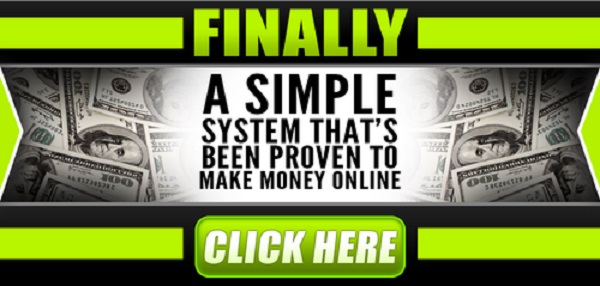 Millionaire Productivity Secrets (Entre Institute Review)

Price: $67 One-Time
This course is designed to make you a productivity master with proper planning everything out like:
Dreamscaping Your Perfect Future Life
Goal Setting For Super-Productivity
Creating Your Success Plan
Optimizing everything like your schedule, environment, external brain, calendar, "to do list" and much much more.
Overall this course has 19 modules.
Personally this was a game changer for me because I really had issues with organization.
After implementing this course, my revenue went up.
Affiliate Millionaire Accelerator

Price:  One-Time $1997
Originally Entre Institute had a course called Max affiliate course that needed to be revamped.
So in January 2020, they brought me on board to help them with their affiliate marketing course.
They wanted someone actually in the trench to teach this and not just some theory on what people think works.
What I personally see in the marketplace is people that sell courses but don't actually do what they say…
They make all their money through their courses.
You probably have seen this many times.
When they brought me on board, I actually taught what I personally do in my business.
I have several different niches in the affiliate marketing space that are doing amazing.
In fact combined it's well over 7 figures a year.
So they brought ME on board and I go through what it actually takes.
From the basics on terminology of affiliate marketing to actually building your sales funnels step by step to selecting your offers, to building out your blogs and YouTube channels.
Step by step over the shoulder.
Not only that, I go through email marketing, building your list, emails that convert, sales funnels that convert, selecting the right niche.
It is A TO Z.
As it stands, there are 48 modules that range from 5 minutes to 35 minutes.
PLUS, unlike any other affiliate marketing course, I am adding to it when I find something new that works.
So it will never go outdated.
Agency Millionaire Accelerator

One-Time: $1997
Agency Millionaire Accelerator is taught by Hilary Russell who has an actual 6 figure per year Agency.
Agency is pretty much your online advertising where you help other businesses with online ads.
These businesses will pay you anywhere between $500 to $2500 per month just to run their ads accounts.
You will learn all the necessary skills sets to do this properly A to Z.
This course is jammed packed with 60+ video modules done by someone actually doing this NOW.
Again, Entre Institute Jeff Lerner is all about selecting the right people to teach that are in the trenches and not some person selling another course.
Some of the topics covered:
Benefits of having your own agency, selecting your niche, how much to charge.
Plus:
Tools of the Trade
Setting Right Expectations
Prospecting And Lead Generation
Sales
SEO and Fulfillment
Facebook Ads
FB Lead Ad Templates
Outsourcing
and much much more.
Remember these topics have anywhere between 2 to 15 videos each.
Again Hilary is always updating this course so it's NEW and FRESH and more importantly what is working now.
Digital Course Millionaire Accelerator

Cost:  $1997 One-Time
Another amazing course created by Dan Martin who designed it from the ground up to help take your passion, skill and gift and bring it to the world in the most efficient and profitable way.
Overall this course has 30+ modules that walk you through Product viability and market research (this alone has 11 modules alone), Tech behind the digital course, launching, marketing and fulfillment and much much more.
You probably have seen Facebook or even YouTube ads on people selling courses and making a killing.
This is what is taught in this course STEP by STEP with nothing left behind.
Want to get started with Entre?  Click The Banner below (30 Day Money Back Guarantee):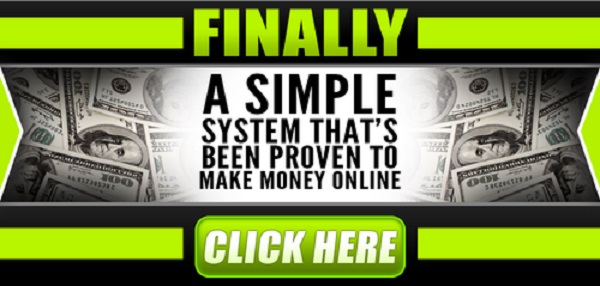 Entre Institute Digital Bundle Review
Now let's say you want all three of these courses because you want the proper knowledge to maximize your online money making efforts, you can get a discount by selecting Digital Bundle.
You can get all three courses for the cost of $3997 one-time and has more value than any University class when it comes to business.
Universities charge $10,000+ sometimes PER YEAR that isn't even 25% of what you learn here.
I am just showing you how much value you are getting.
ENTRE Institute Coaching Review

Let's say you want that extra mentor ship with those three courses, you can get group coaching that's held once per week.
This is for people that want that extra help and this is one going.
I actually had many students who are getting amazing results from this and profiting big.
ENTRE Inner Circle

Want to be part of a group of people who are earning 7 to 8 figures per year?
Now imagine being coached by them with Jeff Lerner himself.
You can't just get this coaching, you are gone through screening because this isn't for everyone.
Jeff Lerner rejects many applications here because people are not serious enough and he doesn't want people's money if they are not going to follow through.
The price here will range, but again you can't just be part of this…
It's EXTREME exclusive.
Unlike all the other Entre Institute reviews out there, I am actually laying out exactly what you get.
Entre Institute Affiliate Program Review
They do offer an affiliate marketing program and guess what?
It's 100% FREE to promote and you get credit for EVERY sale regardless if you purchased it or not.
This isn't a MLM or business opportunity but a true education platform.
You can sign up as an affiliate here.
Even in "Wealthy Affiliate" you have to PAY to earn more but they don't say anything about that.
Alright unlike all the other Entre Institute reviews out there I am going to keep it real with you…
Pay close attention next in this Entre Institute review…
Entre Institute Unlimited Review
Coming soon!
You will have the ability to go through Entre DNA to determine what business model will best suit you as a person.
With Entre Unlimited, you have access the the affiliate, agency, knowledge and new sales accelerator and the MR1, MR2 and beyond curriculum pieces that build on the accelerators.
More information coming in the near future.
Cost To Join Entre Institute Reviews?
When it comes to Entre Institute cost, it will depend what you get and it is all outlined above.
Entre Institute Lawsuits
Transparency and integrity are essential qualities for any institution aiming to gain the trust of its clientele, and the Entre Institute is no exception.
To date, there have been no recorded lawsuits against the Entre Institute, a testament to their diligent commitment to operate within the boundaries of the law.
Moreover, in an industry that's sometimes plagued by misleading promises and exaggerated income claims, Entre Institute stands out.
Their marketing materials and campaigns steer clear of making any income guarantees or employing potentially deceptive tactics.
This conscious choice to prioritize honesty and clarity not only speaks volumes about their values but is also a refreshing departure from industry norms.
For many, it's a reassuring indication of the institute's genuine intent to deliver value without resorting to overhyped promises.
Entre Institute Trust Pilot Reviews

When evaluating the credibility and efficacy of any organization, customer reviews often provide a direct window into real-world experiences.
Entre Institute's impressive score of 4.8 out of 5 on Trustpilot is a shining testament to its dedication to excellence.
Such high ratings on a renowned review platform underscore the institute's unwavering commitment to delivering top-tier education and support to its students.
In an industry where feedback can vary significantly, a consistent positive review trend like this signifies more than just quality.
It highlights the deep-rooted values of an institution that genuinely prioritizes the well-being and success of its students.
For prospective learners, such validation offers peace of mind, instilling confidence in their choice to align with Entre Institute.
Final Verdict – Does The Entre Institute Scam Exist?
So does the Entre Institute scam exist?
Of course it doesn't.
I would NEVER partner with anyone who doesn't have a good record.
Plus, it took me many months to make the decision to help Jeff Lerner because again I am very strict when it comes to partnering with someone.
End of the day, Jeff Lerner has made an amazing community and educational platform that will help people for decades to come.
Yes this is TRULY long term.
Now you probably have seen some reviews from people who are in Wealthy Affiliate and say "Some of the courses are too much and they are crap".
How do they know they are crap when they NEVER gone through them?
They don't know what they are talking about.
Think about this for a moment…
Top earner in those kind of companies make LOW 6 figures…
How can they say anything about people who are making 7 to 8 figures in their online business?
That is a HUGE gap…
Plus people like that lose all credibility if they actually haven't gone through the higher priced courses and make an informative review.
Blows me mind…
Anyway, don't me a victim to these affiliates from companies like Wealthy Affiliate that write bogus Entre Institute reviews, most of them don't know what they are doing.
You need to learn from people who are in the trenches and have been doing it successfully for many many years.
You can make one of two decision…
Go on YouTube and try to piece everything together yourself spend years and years before getting your break through, or get started with Entre Institute and we will fast track you.
Another thing is you can join something else and find out that the person who made the course has no idea what there doing…
Or maybe join those Wealthy Affiliate stuff where it will take you a year of trying to rank on Google before getting any results…
Yes they only teach SEO there and think that's the best way…
Where we teach everything from SEO to paid ads on multiple platforms plus proper sales funnel building and email marketing.
I really hoped you enjoyed this Entre Institute review and I hope NOW you know the truth about Jeff Lerner.
He is an amazing human being and mentor.
That is the truth because I know him….
Plus just take a look at some student results below:
Want to get started with Entre Institute?  Click The Banner below: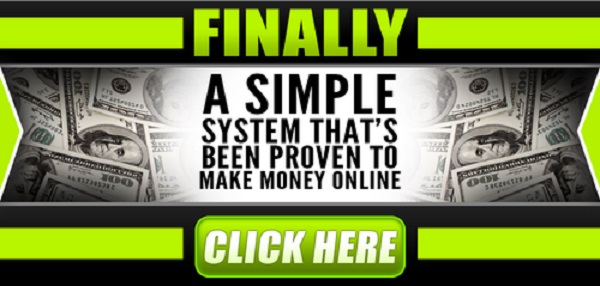 Entre Institute FAQ
Is the Entre Institute legit?
In my experience, the Entre Institute has been a guiding force for many aspiring entrepreneurs, including names like Nathan Lucas and Kelly O'Neil. For those who are truly committed to the entrepreneurial journey and are prepared to invest in their dreams, Entre Institute is a top contender.
Is Entre Institute legitimate?
From what I've seen, Entre Institute has been instrumental in the success stories of several budding entrepreneurs, like Nathan Lucas and Kelly O'Neil. If you're looking to dive deep into entrepreneurship and are ready to commit resources to your aspirations, then Entre Institute might just be what you're looking for.
Is Entre Foundations worth it?
While it claims to guide you in establishing your own business, I found that it doesn't quite hit the mark. The training sessions are brief and don't provide practical steps. Considering the pushy upselling techniques early on, I'd recommend approaching this program with caution.
How much does Entre Institute cost?
For those keen on tapping into what Entre Institute offers, there's a fee of $39 to access all their content.
Is the Entre blueprint legit?
Here's my take on the Entre Blueprint: With Jeff Lerner at its helm, it does look promising for those eyeing affiliate success. The program appears to be well-crafted and worthy of consideration. I find the offerings pretty solid.
What does Jeff Lerner do?
Back in 2019, Jeff Lerner took the bold step of launching the ENTRE Institute. Since then, over 150,000 students have discovered innovative methods to navigate the business landscape. It's worth noting that this is Jeff's second venture to make the INC 5000 list.
Who is Jeff Lerner in digital real estate?
Let me introduce you to Jeff Lerner: The brains behind Entre Institute, he's all about empowering individuals to carve out unconventional earning paths. Fun fact about Jeff – he's a self-taught jazz pianist who once used this skill to pay his way!
What does Entre Institute do?
In a nutshell, the ENTRE Institute stands as a beacon for innovative online education. Comprising a passionate team, they aim to revolutionize the age-old education system by molding students into formidable entrepreneurs.
What does Entre Institute teach?
Dive into the ENTRE Institute, and you're looking at an exclusive online hub catering to entrepreneurs. Their curriculum, rooted in Jeff Lerner's vision, combines both personal well-being and business acumen, striving for a balanced and prosperous life.
Entre Institute Reviews – Student Testimonial
I decided to add this section just to show how Entre Institute is helping students to achieve their dreams and goals through digital real estate.
Income Disclaimer:  Results are not typical because all of these students did work hard and stayed consistent.  The screen shots below is not a guarantee of income, but what is possible when you put in the work.
Student below made over $1000 commission with one sale…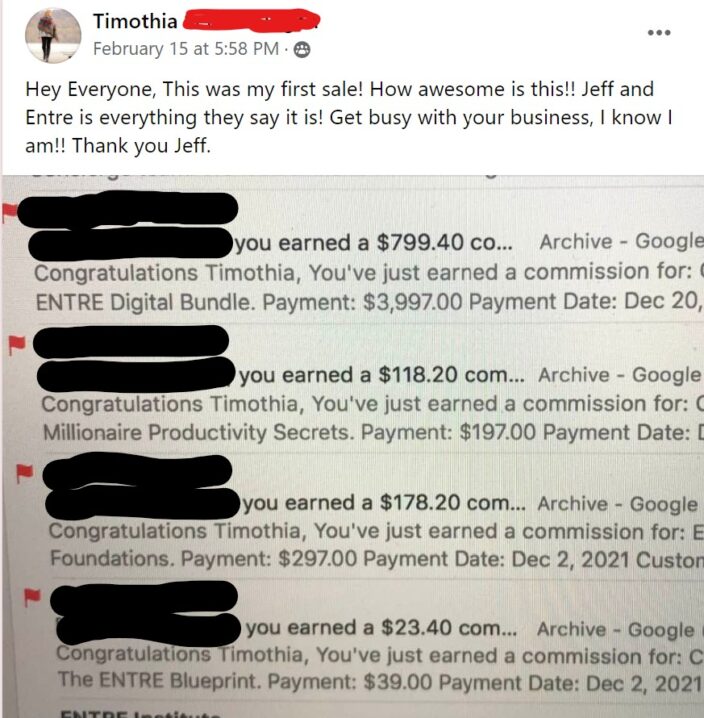 What is amazing is these Entre Institute students started with NO experience and it's amazing to see these wins!
This student made his very first sale (which is always the toughest), but way more to come: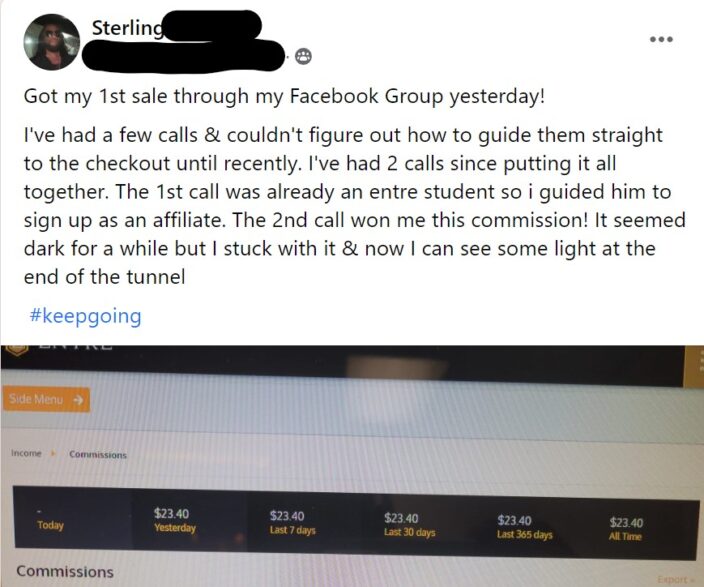 This student is leveraging different affiliate programs: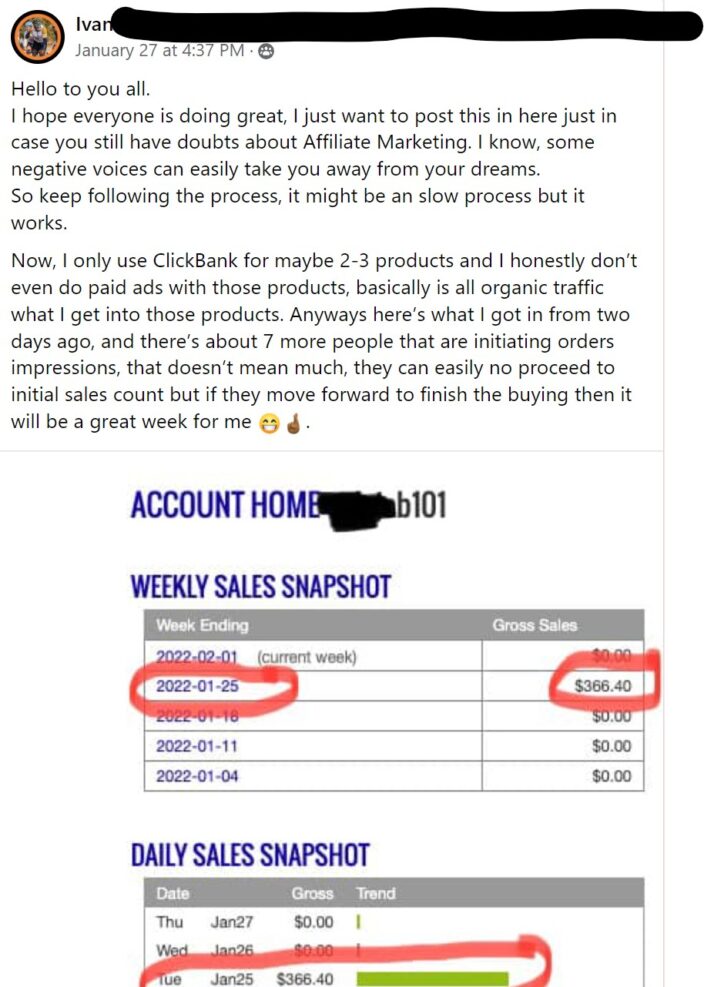 Stanley here has been with Entre Institute for a year and is completely crushing it: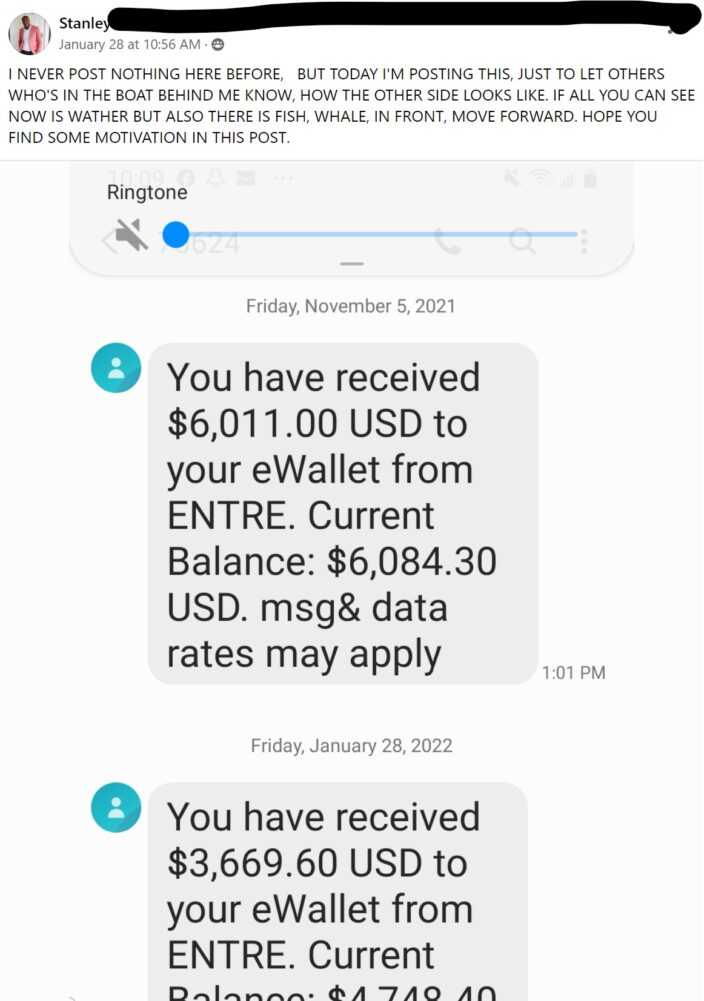 We have complete newbies who are just getting started and making their first commissions online and then we have some students who have been with us for almost a year completely crushing it.
This is why Entre Institute is excellent and you should click the link below.
Digital Digital Economy is the #1 online business model for those just starting out.
Whether you've never made a dollar online, or you've been in this space for a while but never really "made it," Digital Real Estate is for you with Entre Institute.
Hope you enjoyed this Entre Institute review and if you have any questions leave them in the comments below…
Follow me on Social media below:
Subscribe To My YouTube Channel Here.
See you at the top,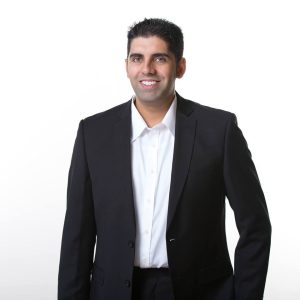 -Jesse Singh
P.S.  If you are tired of failing ANY business, click here and check this out to take your game to the next level.