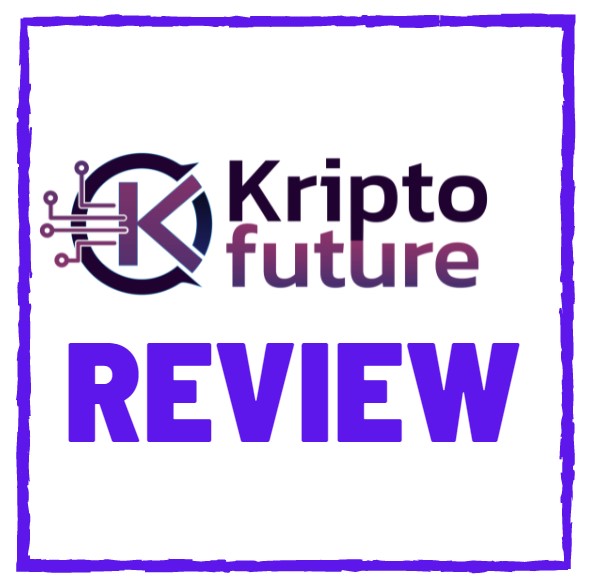 Kripto Future Review – Legit Up To 3% Daily ROI Crypto MLM or Scam?
Welcome to my Kripto Future Review!
There has been some buzz about this company so I decided to take a closer look.
Chances are someone approached you about their daily returns investment opportunity and now you a landed here to make sure it's legit.
The good news is I am going to walk you through the company, products and compensation plan so you can make the right decision.
Just PAY close attention and read this to the end…
UPDATE:  This company has EXIT scammed and this is why people should have joined this instead.
What is Kripto Future Review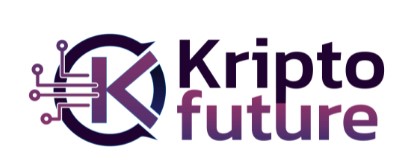 Kripto Future is a cryptocurrency trading company that is apparently based out of Liverpool.  They have a robot that can produce up to 3% daily returns.
Their main task is to have people around the world lives be improved through digital currency to help them generate income.
According to the company, they will become the largest digital marketing company in the history of the world.
That's a pretty bold statement if you ask me.
When it comes to the leadership behind the company, the website mentions their CEO Tommy Lewis who doesn't have much information about themselves.
In many affiliate YouTube presentation they also have a Ryan Wright as the Director of Technology.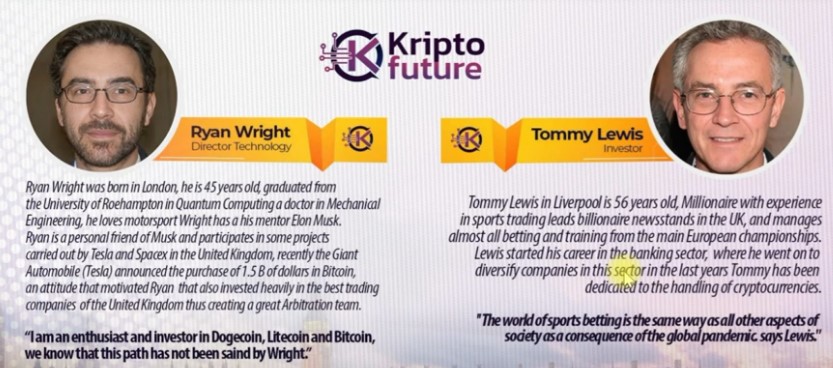 For some reason, none of these people are in any live presentations.
The person I do see all the time is Jeffer Ribera who is the co-founder of Kripto Future.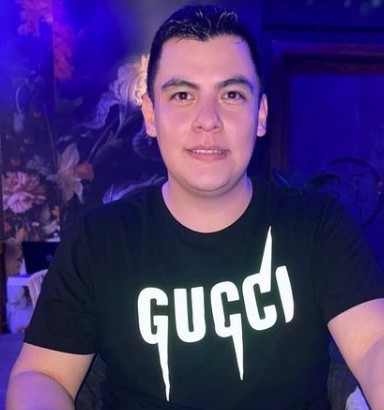 What throws me off is Jeffer Ribera doesn't do ANY presentation in English only Spanish which is strange considering he is from the UK.
Kripto Future Products
According to the company they apparently offer cryptocurrency trading services where they have their clients invest and they take care of the rest.
Now this is great on paper, but I couldn't find any hard evidence on that claim.
Kripto Future Compensation Plan
Kripto Future have investors put in funds into the company on a promise they will get up to 3% daily ROI.
Not only that, you can also earn a percentage on the invested funds of your referrals.
For the "up to 3% daily ROI", this is over 200 days or 300%.
After that you must reinvest.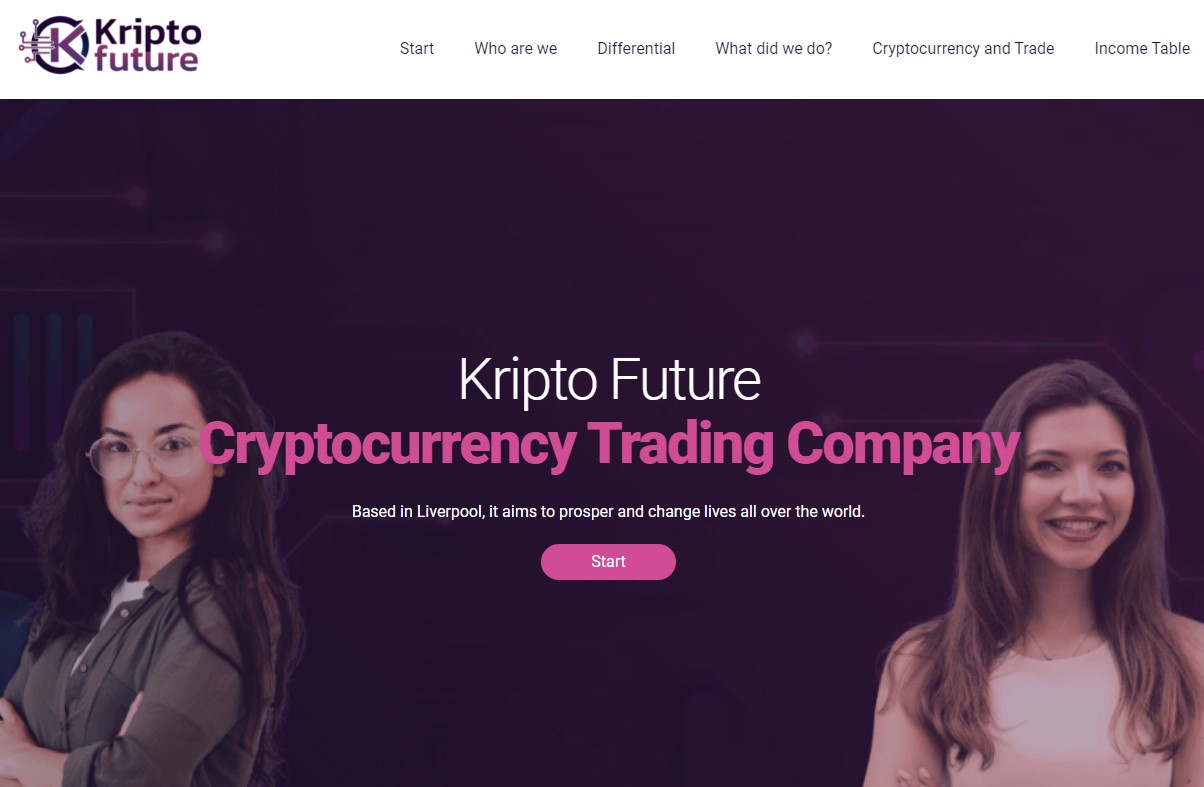 Direct Referral Commissions
Krypto Future rewards affiliates for referring new members which they pay a 6% commission on their personals invested funds.
Residual Commissions
Residual commissions inside of Kripto Future is paid through a binary compensation plan structure.
The company pays 8% of the funds produced on the weaker leg and any left over volume is carried over.
This calculation is down daily.
Rank Bonus
When you achieve Ruby or higher rank, you can get a one time bonus.
I will list the other ranks as well.
Pearl – produce $1000 as a team on the weaker leg
Sapphire – produce $5000 as a team on the weaker leg
Ruby – produce $40,000 as a team on the weaker leg and receive $1,500 bonus
Emerald – produce $200,000 as a team on the weaker leg and receive $2,500 bonus
Diamond – produce $500,000 as a team on the weaker leg and receive $5,000 bonus
Double Diamond – produce $1,000,000 as a team on the weaker leg and receive $25,000 bonus
Triple Diamond – produce $3,000,000 as a team on the weaker leg and receive $50,000 bonus
Crown Diamond – produce $5,000,000 as a team on the weaker leg and receive $150,000 bonus
Crown Ambassador – produce $10,000,000 as a team on the weaker leg and receive $500,000 bonus
Cost To Join Kripto Future
If you want to be part of the investment opportunity and take advantage of their "trading" returns, you must drop at least $50.
To become a Kripto Future affiliate it's free.
Unlike all the other Kripto Future reviews out there I am going to keep it real next…
Kripto Future Scam or Legit?
So does the Kripto Future scam exist?
Well let's just look at the facts…
Ryan Wright and Tommy Lewis was suppose to be part of the leadership but couldn't find any videos from them.
I did see a lot of videos done by Jeffer Ribera who is the co-founder, but they are all in Spanish.
Which is strange considering the company is suppose to be operating from the UK.
Also I couldn't find any proof of these cryptocurrency traders or this trading bot.
All I could see is new investments paying off existing members to produce those up to 3% daily return or 300%.
On top of that, they launched their own cryptocurrency called KRPT or Kripto Coin.
As of right now this isn't on any public exchanges so the value is set by the company.
Normally when these crypto MLM companies do launch a crypto coin, it's on some random exchanges that no one knows about.
I have yet to see a crypto company launch on a well established main stream exchange.
When they do launch, it's going to be a pump and dump just like what Petron Pay security token did when PetronPay launched that coin.
I can't recommend this ponzi scheme…
#1 Recommendation
If you landed on this blog, you want to actually know how to make money online right?
When it comes to crypto, one thing you need is CASHFLOW so you can invest in more legit cryptocurrencies and getting another job isn't the best way to do that…
If you want to learn how you can increase your cash flow without trading your time for money…

Once you learn this skill set, the sky is the limit when it comes to cash flow.
From there you can invest in appreciating assets and build long term wealth.
Remember to follow me on social media below because I am actually real and want to serve you.
I hope you enjoyed my Kripto Future review and if you have any questions feel free to ask in the comments below…
Follow me on Social media below:
Subscribe To My YouTube Channel Here.
See you at the top,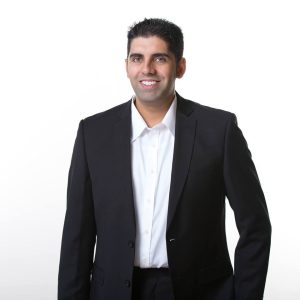 -Jesse Singh
P.S.  If you are tired of failing ANY business, click here and check this out to take your game to the next level.