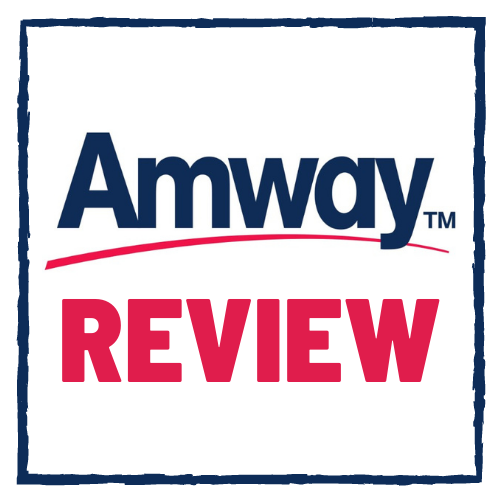 Amway Review – SCAM or Legit Network Marketing Company 2022
Welcome to my Amway Review!
There always has been buzz about this company because it's been in business for decades now.
Chances are someone approached you about their products or compensation plan and you landed here to make sure it's legit?
The good news is I am going to walk you through the company, products and compensation plan so you can make the right decision.
Make sure you PAY close attention and read this to the end…
Do you want to know a 100% legit way to make an income from home?
What if you could build a passive income stream that's actually passive?
An income stream that doesn't require:
Selling to friends and family
Dealing with questionable products that weigh on your conscience
An income stream that brings in consistent revenues every single month (from a couple thousand dollars to well over $10,000)?
An income stream you could actually build in your spare time, and grow as large or as small as you want to, without having to spend hours a day chasing, selling, or managing anything?
If that sounds like something you'd be interested in, check out Digital Real Estate. 
However, if you'd still like to know more about Amway, keep reading.
Amway Review (Company)

Amway is one of the oldest network marketing companies out there launching back in 1959.
The men who launched Amway are Rich Devos and Jay Can Andel who always wanted to build their down dream business.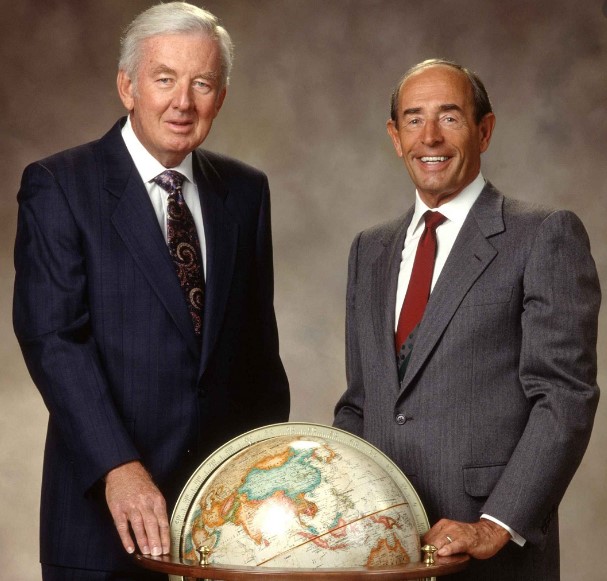 Over 60 years later, the business is still going strong and operates in over 110 countries worldwide.
Even today it's the highest revenue producing MLM company in the world.
They still go by their original four fundamentals:
FREEDOM
FAMILY
HOPE
REWARD
Overall the company has done well for themselves, but that doesn't mean they haven't got in trouble by regulators like the FTC.
They have but the good news is they have corrected whatever needed to be corrected.
Another big MLM company called Herbalife has been hit by the FTC a few times over it's span of being in business but again they corrected what needed to be corrected.
Next let's take a look at the products inside of this Amway review.
Amway Products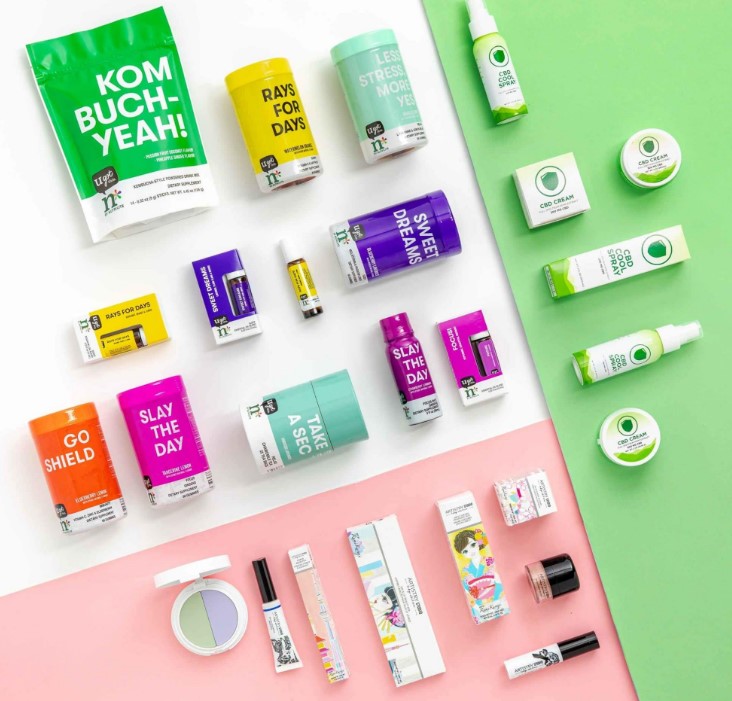 Amway products range from health supplements, beauty to laundry detergents.
In other words, they have a vast range of products you can buy.
Now I am not going to list every single product, but will let you know what categories they operate in…
Nutrition – Vitamins & supplements, weight management, sports nutrition, and energy drinks.
Beauty – Skincare, makeup, and more.
Bath & Body – Hair care, body care, and oral care.
At Home – Laundry, surface care, dish detergent, cookware, and more.
Jewelry & Accessories – Necklaces, bracelets, gift sets, and more.
Fragrances – Several selections from Personal Accents.
B2B Products – Commercial-size agricultural, cleaning, and laundry products.
When it comes to their pricing, it's actually pretty close to market value.
I know a lot of network marketing companies price their products on the high side, but Amway seems to do a good job on being competitive.
Next, I am going to go through the compensation plan…
Amway Compensation Plan
Amway pays their IBO's to sponsor new IBO's and acquire new customers that purchase products at retail.
I found a great video explaining the Amway compensation plan very well so I posted it below.
Note that this is mean't to sell you so make sure you just watch it for information purposes only.

Overall the compensation plan uses binary and unilevel combination.
When it comes to the business opportunity side the name of the game is to sponsor as many IBO's who buy.
Just make sure you have a system in place to help your team members duplicate good results.
Cost To Join Amway
The cost to join Amway and becoming an Amway IBO will depend on which product package you go with:
IBO Literature Kit = $62. Includes a step-by-step guide to starting your own business with Amway, brochures and training programs, as well as information about the company's bonus programs.
IBO Product Kit = $83.99 – Includes everything found in the Welcome Kit, in addition to $150 worth of full-size products that you can try.
There is a 90 day refund guarantee which is a good thing.
Attending An Amway Presentation
When it comes to starting your own network marketing business it's not easy.
This Amway review was done because I want to show you the truth behind everything.
This doesn't necessarily means MLM is bad, but it does require work.
When a family member or a friend asks you to attend an Amway Opportunity Presentation, make sure you follow the five steps I outlined below.
Unfortunately a lot of these Amway presentations are full of hype, but when you are going through them just tell yourself it's going to take work.
The Five Steps To Take Before Joining Amway
Follow the five steps below:
Ask how much money you'll have to spend each month on products, training material, seminars, and conferences.
Ask how much time is required to reach a significant income level.
Ask for proof to back up their claims. After doing so, don't allow them to change the topic. If they tell you how easy it is to make money and give you some figures, ask them to factor all of the costs into the equation.
Ask how many people are making the really big bucks. If they give an honest answer, then ask them why most people don't actually make money.
Ask them what your specific chances are of making real money. Unfortunately, the simple truth is that 99% of IBOs will not succeed.
Now remember that you might not get an honest answer and you must use your common sense.
If you get ALL positive answers, something is not right…
Now the reason 99% of IBO's don't make any money is they don't treat it like a business to begin with.
They get too stuck on the hype and if they see no results coming in for a month, they quit.
So that number is a bit misleading.
The people who succeed stick it out, work on their mindset and make adjustments when something isn't working.
This is why the success rate is very low…
If you don't change that job mentality into an entrepreneur one, you won't succeed.
If you haven't already, check out my network marketing companies that are doing well: Top MLM Companies – Best Network Marketing Startups To Join
Unlike all the other Amway reviews out there I am going to tell you the truth in my conclusion.
Final Verdict
So does the Amway scam exist?
Well let's just look at the facts…
The MLM company has been operating for over 60 years and still is one of the highest producing MLM.
The leadership over the years has been getting better and better plus they have been adjusting to any issues they have had in the past with the FTC.
The products and compensation plan are both good and reward both retail sales and sponsoring new Amway IBO's.
As someone new the only issue you will have is getting this off the floor.
What most network marketing companies tell their distributors to do is to bug your friends and family.
Do home parties and 3 way calls.
To be honest, there is a must better way.
With technology nowadays, you can target people who are interesting in your offer and actually reach out to you instead of chasing people.
These people make a much better business partner or customer compared to friends and family.
If you want to learn all of that, keep reading…
For now I hope you enjoyed my Amway review and if you have any questions, please post them in the comments below…
Now for the people who want to learn the skills to actually have people come to you about your products and services…
How To Sponsor People On Demand
I have been in the network marketing field for a few years and have made well over 7 figure in this industry so I know what to look for when you join a company…
What I learned is to target people who are interested in your network marketing business, drive them to your website and convert them to sales through technology.
If this interests you….

I am going to show you how to sponsor 10, 20, 30 people a month or more in your network marketing business.
Once you are done with our training, we are going to help you LAUNCH your business online and acquire your first sale.
The first sale is the toughest.
Not only that, every single student that comes in our education platform will get a one on one advisor to help you every step of the way.
It's really a no brainer.
Only down side is we have limited spots per month because of our one on one help.
So don't delay!

You will thank me later 🙂
Follow me on Social media below:
Subscribe To My YouTube Channel Here.
See you at the top,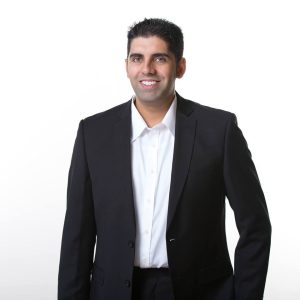 -Jesse Singh
P.S.  If you are tired of failing ANY business, click here and check this out to take your game to the next level.