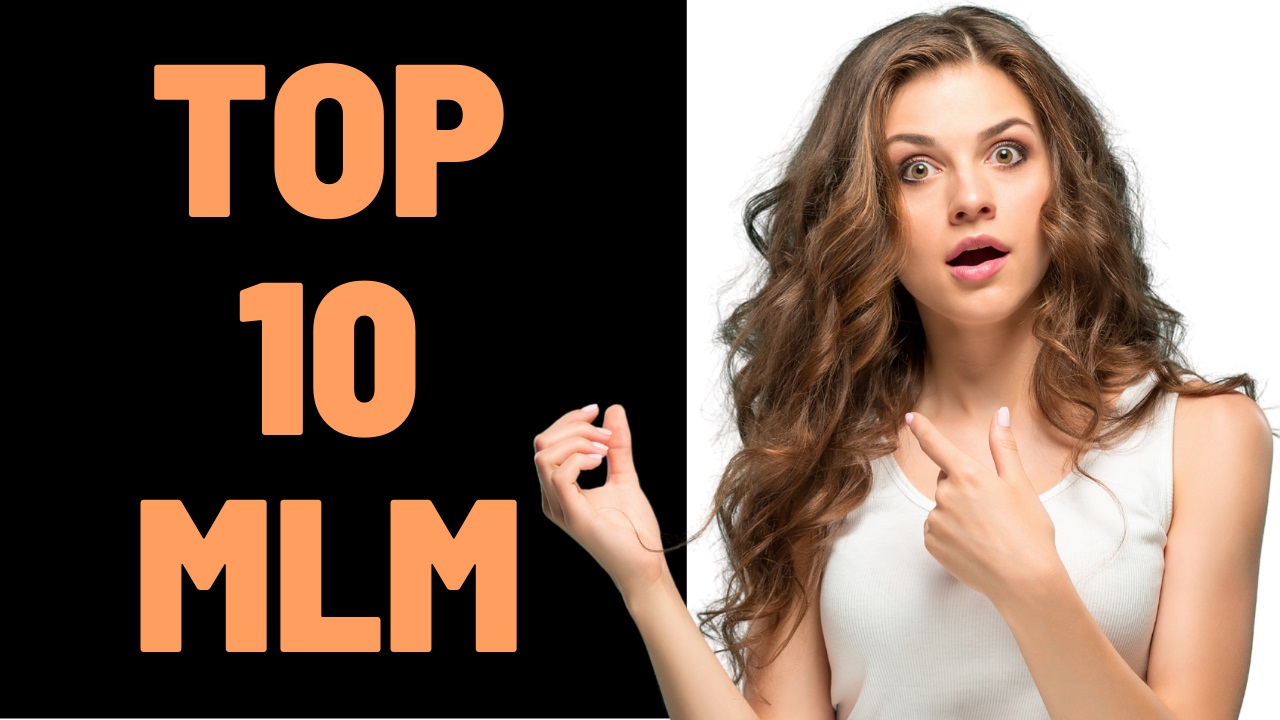 Top 10 MLM Companies 2023 – Best Network Marketing Startups To Join
In 2022, top MLM (Multi-level Marketing) companies are going to see a lot of growth due to the pandemic.
The general messaging behind all the best MLM companies out there is to make their customer healthier through their products and help them build another income stream.
Not only that, it gives distributors who are involved with network marketing to set their own hours and work when they want to.
A top MLM company is a home business or a "work from anywhere" business that you can join as long as you have a laptop with a WIFI connect in 2023 and beyond.
MLM Gives You The Ability To Launch A Business On A Budget
One of the things that makes network marketing so attractive is the start up costs are not that high.
You can start your own business and leverage the products and marketing of a multi-million or even billion dollar company.
A low cost and low risk New MLM business is really attractive when there is an economic recession or depression when a brick and mortar business is too expensive.
If you ever wanted to start a business, a MLM could be the right move to you in 2023 where the recent pandemic has destroyed so many small businesses and jobs.
Traditional franchises or other business opportunities normally cost 5 to 8 figures to start, but a top MLM business cost anywhere between 2 to 4 figures to get started and has good earning potential if you treat it like a real business and not a hobby.
To be more specific, most network marketing businesses cost anywhere between $50 to $500 to get started and nearly all new MLM's are below the $1,000 mark.
If you joined the right leader in the MLM company, you can start learning and growing your downline from day 1 from the comfort of your own home.
The bigger your MLM downline, the more passive residual income you can earn every month.
Any smart entrepreneur, investor or business owner can tell you that passive income is one of the best ways to make money and should be the ultimate goal.
Choosing The Right MLM Company For 2023
There will always be bad MLM companies that don't go by the FTC guidelines which are not really MLM's to begin with.
Those companies are actually called pyramid schemes.
To avoid that, you should follow the leading MLM companies and direct selling businesses I have reviewed and rated are the top of the industry and will only get bigger and bigger which in turn will help new network marketers to make more money.
You will also start seeing a pattern about the network marketing secrets that allow these MLM companies to have success.
Best New MLM Company?
Not all new MLM companies are created equal plus most of them have different products and compensation plan.
This isn't going to be your typical top 10 list of boring network marketing businesses, but what are doing well right now and are up and coming in 2021 and beyond.
Top 10 MLM Companies 2023 – Best Network Marketing Opportunities to Join
10.  IM Mastery Academy

IM Mastery Academy is one of the top new MLM companies that are building up a lot of leaders.
This is the original Forex MLM company where the product itself is a skill that you can leverage to make money through trading.
The compensation plan is fair and commission rates are good due to the product/service being digital.
Plus it's a skill set that you can use for the rest of your life.
9. Total Life Changes

This is a top MLM company that specializes in the health and wellness niche called Total Life Changes (TLC).
Company was originally founded by Jack Fellon and now has rebranded itself to be a powerhouse in the nutritional, skin care and iso cafe niche.
Their best seller is by far their detox tea made of herbs.
When I looked at their multi-level marketing products like Iaso coffee powered by mushrooms and charcoal-activated toothpaste, I saw great reviews on Amazon.
Once you become a distributor, you get setup a website where you can earn 50% commissions on every sales.
The larger your downline gets, the more bonuses you can qualify for.
You can even qualify for a car like  Mercedes in 2021.
8.  Level Thrive

Level Thrive is a unique network marketing company that specializes in weight loss thrive patches.
According to the company, the products can help you with better cognitive performance, inflammation support, lean muscle support, weight management, joint support and anti-aging support.
Level Thrive launched back in 2013 and since then Jason Camper and Paul Gravette have really taken this company to the next level.
This company might not be as established as let's say Amway, but the point of this list is that new up and coming mlm companies.
Level Thrive definitely deserves a spot here.
7. Hungry Bark

Hungary Bark must be one of the most unique top mlm companies here because it specializes in pet supplies.
Their product range from Hungary Bark Dry food, Supplement chews, and protein mix-ins that help your dog live a much better life through better health.
Now this MLM company isn't for everyone because it's very specialized to dogs, but because of it's uniqueness you will have much less competition as a distributor.
Plus the products are competitively priced and the compensation plan is very fair.
6.  Truvy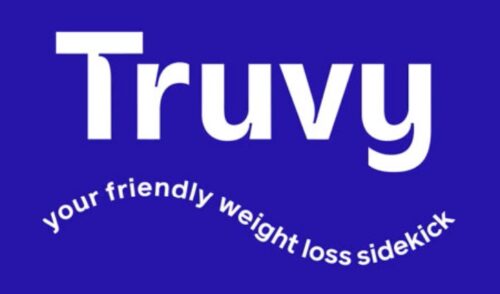 Truvy was launched back in 2014 and is founded by David Brown and Shawn Gibson.
When it comes to their Truvy product line, they have something for everyone.
Their flagship product is called "truvy" which helps to energize you.
Other products they have fall into the weight loss and general wellness categories.
Not only that their products are competitively priced and their compensation plan is good.
5.  ByDzyne

ByDzyne is a top MLM company that specializes in multiple niches that include technology, beauty, wellness and travel.
They were originally known for their TUW smartwatch for over the last year or so have really expanded their business.
What I like about ByDzyne is they have tapped into multiple industries which gives them the ability to grow faster.
4. Velovita

Velovita was founded by Kosta Gara and Jeff Mack who launched the company in November of 2019.
It is one of the newest top mlm companies on the list but for a good reason.
Their products called "BRAN" pronounced "Brain" is a unique product that helps with mental focus and helps you to burn more glucose and stored body fat.
Nootropics will be a $5.9 billion dollar business by 2024 and they have tapped into that market with ag reat product.
Plus their compensation plan is one of the most compliant I have seen in this space which makes it even better.
3.  Jeunesse Global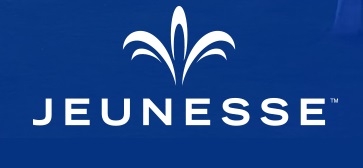 Jeunesse Global is probably the most popular MLM company in the skin care niche because of how well their products work.
Luminesce, their most popular product, I have shown powerful results and has 1000's of great reviews.
They have a traditional compensation plan but has loads of bonuses to make it profitable.
All you have to do is put in the work and treat this business seriously like any business.
2. Arieyl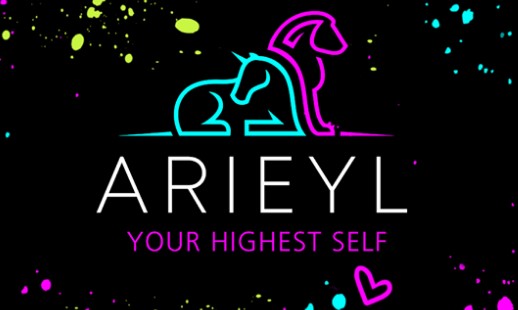 Arieyl must be the newest network marketing company that is still in prelaunch but made the list because of the leadership behind it.
Kristen and Travis Butler have been involved with MLM for a very long time and have been top earners.
In fact, they have built teams of up to 13,000 which is huge.
Plus they have tapped into a very rapidly growing market in the CBD niche.
They might be new, but their products and compensation plan is top notche.
I believe in 2021 this top MLM company is going to be a powerhouse.
1. HempWorx (My Daily Choice)

HempWorx made history by being one of the fastest growing MLM companies to launch.
They went from $9 million's in revenue in 2017 to $100 million by 2018.
That is massive and it's continue to grow…
Part of the success is they have tapped into the CBD oil and Hemp space which is one of the fastest growing markets.
There are a lot of benefits to CBD oil and Hemp products (I personally take them) and I can tell you they make a huge difference.
HempWorx products are top notch and they have a great compensation plan and different marketing funnels for sales.
Their marketing funnel is called "My Daily Choice" and they claim they get rid of 90% of the traditional overhead expenses.
New CBD MLM Compliance & Hurdles in 2022
Like many CBD companies, MyDaily Choice and HempWorx MLM are cracking down on cannabidiol claims being used on social media and digital marketing.
Because they want to follow the law and don't get hit by any regulator, this CBD network marketing business is actively looking for non-compliance from their distributors.
When thinking about joining ANY network marketing company, make sure you look into their compliance and rules before you get started.
The reason for this is they don't want the FTC or FDA to put down the hammer on them.
It can cost them millions of dollars…
Akashx By My Daily Choice
MDC offers a new product called Akashx cryptocurrency academy which is an education platform to help crypto, stock, commodity and forex traders to make more money.
Akashx also offers a trading exchange for your investments.
This one product makes My Daily Choice or HempWorx different than the competition which is key…
Top MLM Runner- Up: Entre Institute

Entre Institute isn't really a network marketing company, but is an educational platform that helps entrepreneurs to help build a business online.
Let's say if you are part of a network marketing company but not getting the results you want, Entre Institute can help you scale it up by using technology and strategies that work.
Now some people might not a have business but want to get started, they teach you one of the best ways to make money online.
Which is through affiliate marketing.
What I personally love about affiliate marketing is you can promote ANY product and earn anywhere between 50 to 80% commissions because they are mostly digital products.
Imagine you sold a $500 product that pays 50% commissions…
That would be $250 in profit.
That's why this is very powerful and the TOP marketers in the world level this technique.
If you are interesting in how you can leverage technology to do the 80% of the heavy lifting for you and never have to talk to anyone to make money…
Click the button below and get started ASAP.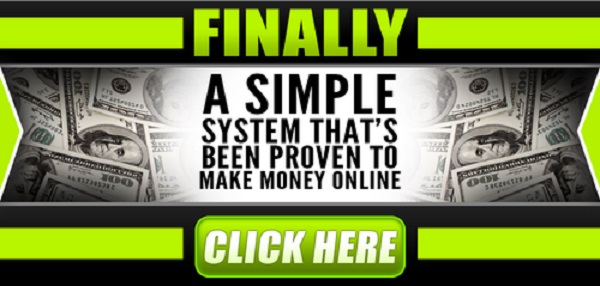 More Top MLM Companies Runner-Ups For 2023
Now the network marketing companies above were the Top MLM businesses to join in 2023, but there are so many other great or new multi-level marketing opportunities out there and I just can't leave them out.
Below are the ten best runner-up MLM companies and direct selling businesses.
Advocare
The Pampered Chef
Monat
It Works!
USANA
Infinitus
I would recommend look into those top MLM and direct sales companies to help you with success.
10 More Top MLM Companies To Look into 2023
Here are more top ten best network marketing businesses to consider joining.
1. Mint Builder
2. Forever Living
3. Norwex
4. Neolife
5. Lux International
6. Oriflame
7. Deese Cosmetics
8. Sunrider
9. Zepter International
10. ACN
Join A Top New MLM Company Today
One of the biggest MLM companies of 2019, 2020 and 2021 are still network marketing power houses like Herbalife, Amway, Arbonne, Avon, Mary Kay, Natura, Vorwerk, Nu Skin, Tupperware, Primerica, Rodan And Fields, Jeunesse, Q Sciences and Market America are few of the biggest best mlm companies out there.
How To Make Money With MLM
Now making money with the best mlm companies isn't going to be easy.
It will take time and effort daily.
Also, you must be consistent over a long period of time.
There is no such thing as get rich quick…
If anyone promises you that you should run in the other direction.
Having all of that said, if you want to learn how you can target the right audience for your MLM products or services that actually WANT what you offer and never have to chase them again.
Click the button below and get started: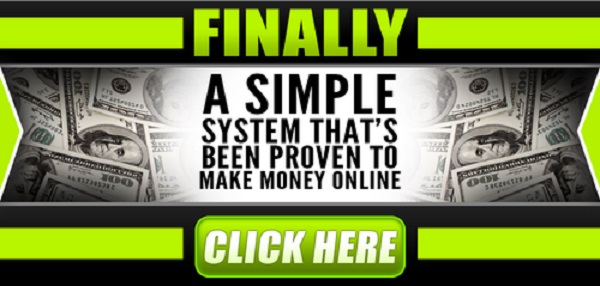 I know most MLM companies are going to tell you to do three way calls and talk to everyone in a 3 foot radius and to be honest, that's very time consuming and you are going to get one hundred no's before you get a yes.
Why not target people online that WANT your products/services.
How much easier would that be?
If that sounds really good to you and you are serious about succeeding in network marketing, click the button below and get started: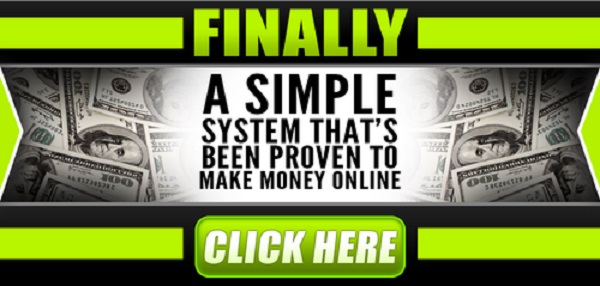 I hope you enjoyed this Top 10 Best MLM companies list and if you have any questions, feel free to ask in the comments below.
Follow me on Social media below:
Subscribe To My YouTube Channel Here.
See you at the top,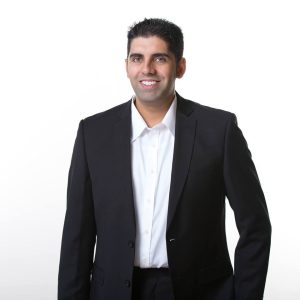 -Jesse Singh
P.S.  If you are tired of failing ANY business, click here and check this out to take your game to the next level.