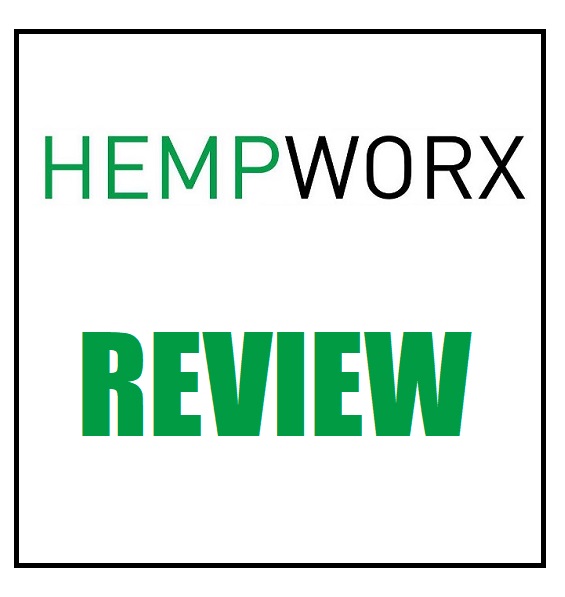 HempWorx Review – (2022) Legit CBD Oil MLM or Huge Scam?
Welcome to my third party HempWorx Review!
There has been a lot of buzz about this company and I decided to check it out.
Chances are someone probably approached you about their CBD oil products and/or business opportunity and you landed here to make sure it's legit.
The good news is I am going to walk you through the company, products and compensation plan so you can make the right decision.
Just PAY close attention and read this to the end…
Before I jump into this, if you want to learn how to build a wildly profitable HempWorx business or ANY business online step by step over the shoulder with one on one mentoring then you gotta check out this video.
HempWorx Review (Company)

So the real question is "what is HempWorx" and it's simple.
It's a MLM company that specializes in the hemp based product niche.
HempWorx was founded back in 2014 and has a corporate address in Las Vegas, NV.
The people behind the company are Josh and Jenna Zwagil.
So how is HempWorx still doing today?
Well, let's just look at some of the sales stats…
In 2017, they pulled in $9 million dollars in revenue.
In 2018, they did a whopping $100 million dollars in revenue…
I don't have the official 2019 or 2020 numbers, but I can't see it going down anytime soon.
Overall the company has done well with growth without much compromise.
Let's get into the products next inside of this HempWorx review…
HempWorx Products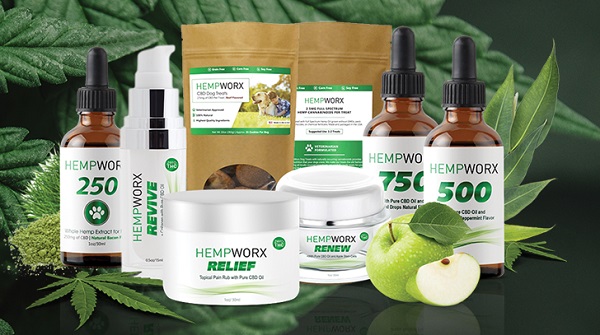 Products in network marketing is VERY important because it can MAKE or BREAK them.
Also the company needs to be product driven to avoid regulators like the FTC.[1]
HempWorx products are CBD based which do have studies to back up certain health claims.[2]
reduce the Risk of heart disease
are a great source of plant-based protein
are highly nutritious
may reduce symptoms of PMS and Menopause
may cure skin disorders
Below is the list of their products…
Full Spectrum Hemp Oil
Two concentrations – 500 mg and 750 mg of active Cannabidiol (CBD)
Two flavors – Peppermint and Natural
Full Spectrum and THC Free – the "THC FREE" version of the oils is for those that are subject to regular drug screening.
Renew Anti-Aging Cream
The Renew Anti-Aging cream contains 50 mg of Active Cannabidiol (CBD).
Revive Cream
Our Revive Cream is quickly absorbed through the skin and contains 50 mg of Cannabidiol (CBD).
Relief Icy Pain Rub
The Relief Cream is infused with Emu Oil and Cannabidiol (CBD)
This product contains ZERO THC
The Relief Cream contains 50 mg of Active Cannabidiol (CBD)
HempWorx For Pets
Available are 2.5 mg Dog Treats and 250 mg Bacon Flavored Hemp Oil available.
HempWorx Dog Treats are soy free, corn free, and grain free
HempWorx Pet Products are all made in the USA and are free of any artificial ingredients
The products will cost you anywhere between $59 to $599 depending on the products.
You can also buy larger wholesale packages that range from $1,100 to $10,000.
This is their wholesale packages:
HempWorx Review Option 1
Wholesale packages for 500 MG Herbal Drops, Relief, Renew and Revive.
HempWorx 50 Pack
50 Pack = $1935 wholesale
Retail Potential = $3,450
Min Profit =  $1,515
HempWorx 100 Pack
100 Pack = $3,545 wholesale
Retail Potential = $6,900
Min Profit = $3,355
HempWorx Review 250 Pack
250 Pack = $7,620 wholesale
Retail Potential = $17,250
Min Profit = $9,630
HempWorx Option 2
Wholesale packages for 750 MG Herbal Drops.
Hempworx Herbal Drops 50 Pack
50 Pack = $2,435 wholesale
Retail Potential = $4,450
Min Profit =  $2,015
Herbal Drops 100 Pack
100 Pack = $4,545 wholesale
Retail Potential = $8,900
Min Profit = $4,355
Herbal Drops 250 Pack
250 Pack = $10,120 wholesale
Retail Potential = $22,250
Min Profit = $12,130
HempWorx Option 3
Wholesale packages for HempWorx Pet Products.
Hempworx Pet Products 50 Pack
50 Pack = $1,145 wholesale
Retail Potential = $1,950
Min Profit =  $805
Pet Products 100 Pack
100 Pack = $2,065 wholesale
Retail Potential = $3,900
Min Profit = $1,835
Pet Products 250 Pack
250 Pack = $4,620 wholesale
Retail Potential = $9,750
Min Profit = $5,130
All of these break downs can be found on their HempWorx website. [3]
Also all of the products are third party tested to make sure everything is in check. [4]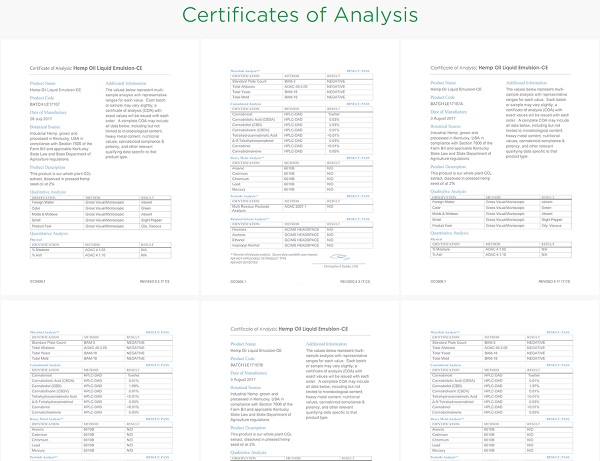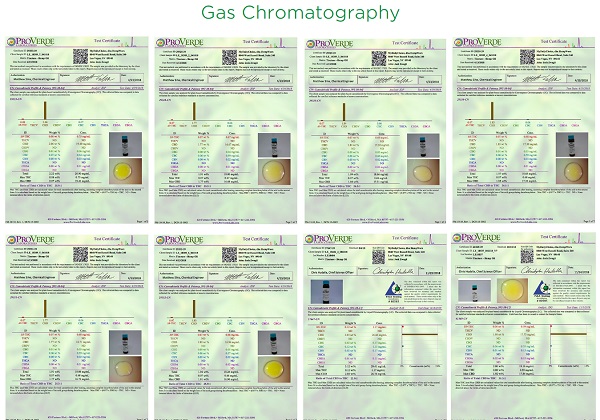 Other MLM's with products are NutriCellix, Ascira and Green Compass Global.
Alright next let's look at the compensation plan inside of our HempWorx review…
HempWorx Compensation Plan
HempWorx rewards their members to sell products to retail customers and sponsor new business partners.
There are other retail bonuses and performance based bonuses inside of their compensation plan.
Instead of me trying to explain it, I found a good video from a HempWorx distributor.
Now remember this will be biased, just use it for information only.

Alright now we know that, let's see what it costs…
Joining HempWorx
HempWorx will run you anywhere between a single order of $59 to their huge wholesale packages that can be up to $10,000 in products.
All of this is optional of course.
Now unlike all the other HempWorx reviews out there I am going to keep it real with you so PAY close attention…
Final Verdict
So does the HempWorx scam exist?
Of course not!
It's actually a legit MLM company and has a great job of branding themselves.
My best advice to you is to TRY the products first and see how you like them.
Also, compare the products to the marketplace and see where they fit.
You don't want the products to be too overpriced either…
The good news is the Hemp/CBD industry is growing and growing so there is a lot of money to be made.[5]
Anyway, I hope you enjoyed my HempWorx review and if you have any questions, feel free to ask in the comments below…
Now before you go…
If you want to learn how you can take ANY business and scale it to your dreams and goals?
Partner up with me by clicking the banner below: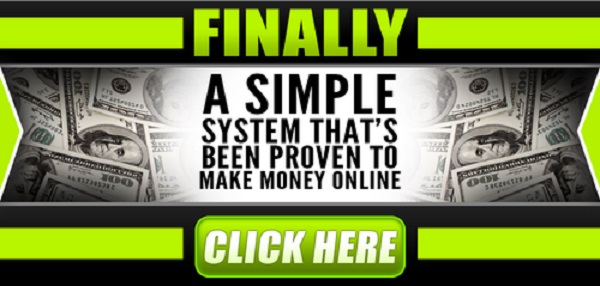 We will show you EXACTLY how to build a business online and customize a plan just for you WITH ONE ON ONE mentoring.
We will help you choose a niche, setup your online business and offers that you can promote.
You can even use a network marketing, ad agency, an existing small business and brick and mortar store that just wants to scale.
On top of that you will get ONE on ONE mentoring to make sure you are doing things right.
Follow me on Social media below:
Subscribe To My YouTube Channel Here.
See you at the top,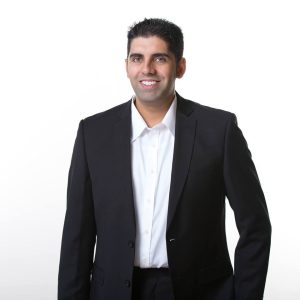 -Jesse Singh
P.S.  If you are tired of failing ANY business, click here and check this out to take your game to the next level.