Welcome to my third party Ascira Review!
There has been some buzz about this new MLM company and I decided to take a look.
Chances are someone approached you about the travel opportunity and you landed here to make sure it's legit.
The good news is I am going to walk you through the company, products and compensation plan so you can make the right decision…
Just PAY close attention and read this to the end…
Wait before we get started, if you want to get involved with an opportunity that's 100% legit and legal where you have nothing to worry about and everything to gain…
Click Here and Check Out My #1 Business
Plus we offer FREE one on one coaching.
Ascira MLM Company

As of right now February 2nd, 2020, the Ascira website is parked ans says "coming soon".
They just had their VIP event not too long ago with a lot of marketing material.
This Ascira review is based on that presentation giving by International Brand Ambassador Steve Martin around February 16th, 2019.
The Found and CEO of Ascira is John Sachtouras.
He was one of the most successful distributors for Organo Gold and held a very high rank.
He joined Organo Gold in 2009 and by 2013, he was making $400,000 per month. [1]
Organo Gold is a legit MLM company with a healthy coffee product.
For some reason in July 2018, he decided to go with a skincare MLM company called Jeunesse which again is 100% legit.
His next venture was FutureNet which went under and ended up being a ponzi scheme.[2]
I guess that was his only real mistake…
Anyway, now he is in Ascira…
Let's hope he does a good job, so keep reading because we are going to go in the products next inside of this Ascira review…
Ascira Products
Ascira has two products which they will initially launch with to the marketplace.
There are future phases the company will go through launching new platforms.
The products they will launch with is Ascira Academy and Smart Travel.
Ascira Academy
Ascira Academy is about education from "the best professional, authors and successful leaders".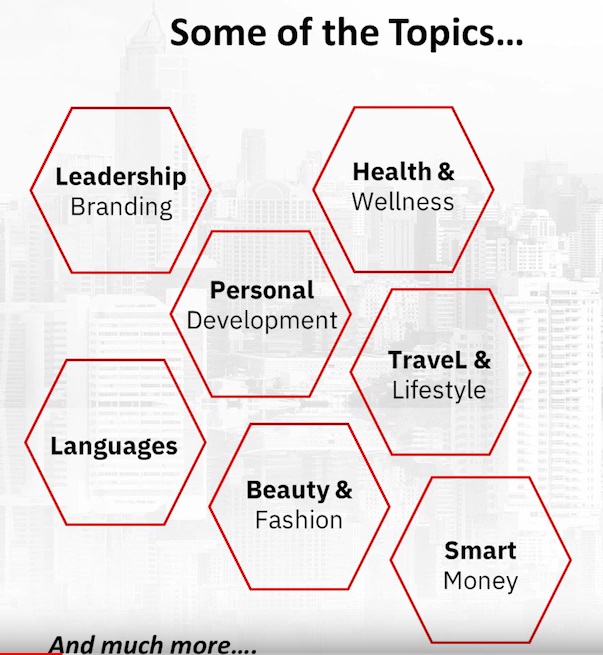 So topics will range from:
Leadership Branding
Personal Development
Health and Wellness
Travel and Lifestyle
Languages
Beauty and fashion
Smart Money
And more…
Smart Travel
Smart Travel is a discount portal for hotels, airlines, car rental, excursions (during your travel?) and luxury home (rentals?).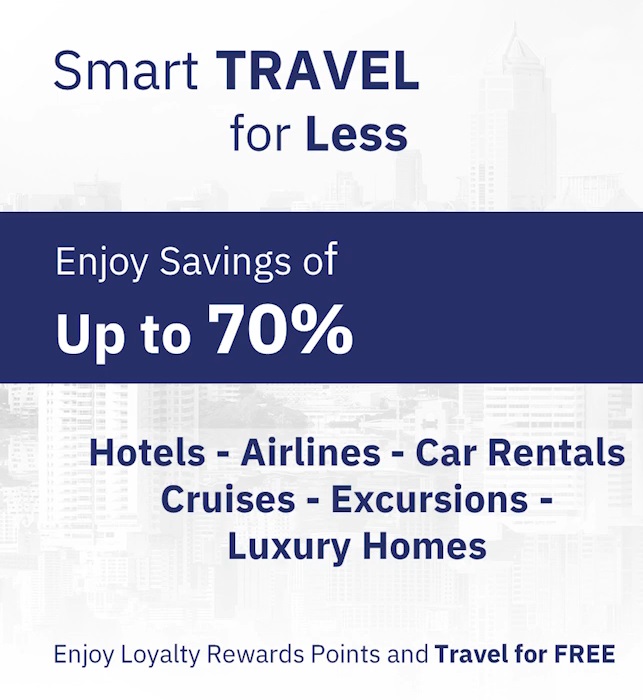 What I do know is they don't make a profit off of you when it comes to their travel side…
They pass on the discounts to you.
I know that both will be a monthly subscription, but there is no detail in their marketing material about pricing.
Steve Martin hinted something about $99 per month but wasn't really clear if that's the retail side or affiliate side of things…
Now he did talk about launching products/services in phases for the future.
Phase 1
Will be their Global Marketing Team which launches this year but the detail on this phase was very vague.
Phase 2
Will be a development of Ascira's social media platform aiming for 2021 which will be called Ascira Social.
You can get paid ($1 per recommendation) when people use Ascira social which is a concept many network marketing companies tried in the past but failed.
Maybe this will be the first to pull it off?
Phase 3
This will be their eCommerce online shopping phase which they want to launch in 2023.
They want to go beyond a billion people in this company…
That's all I got for you here so far…
The presentation was actually pretty good to be honest.
Other companies with retail products are RF3 World and Uforia Science.
Ascira Compensation Plan
Ascira compensation plan pays for both retail and sponsoring new reps in the company.
There is a flat percentage paid out initially with residuals tracked through a 3×12 matrix.
There are other performance based bonuses on top.
Ascira Affiliate Ranks
Overall there are 15 ranks within this company.
There wasn't any information on qualifications, but did find out what they were:
Bronze
Silver
Gold
Platinum
Double Platinum
Diamond
Double Diamond
Triple Diamond
Blue Diamond
Black Diamond
Prime Ambassador
Master Ambassador
Global Ambassador
Crown Ambassador
Royal Ambassador
Kinda reminds me of the Organo Gold ranks…
Retail Commissions
You can earn 20% commissions when you sell either of their products.
Not sure if this includes booked travel…
Residual Commissions
Ascira pays residual commissions through a 3×12 matrix.
A 3×12 matrix had you on the top of a matrix, with three positions directly under you.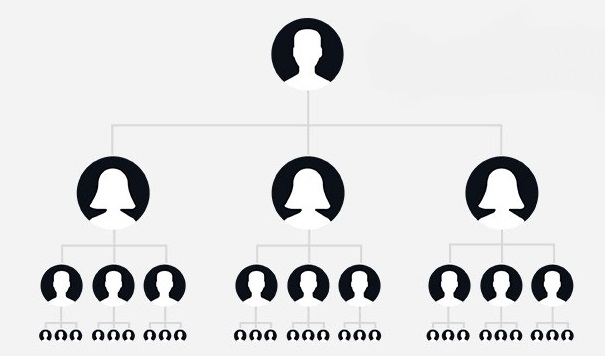 These three positions create the first level of the of the matrix.
The second level of the matrix is created by splitting these first three positions into another three positions each.
Levels three to twelve of the matrix are created the same way as before, with each new level having three times as many positions as the previous level.
Positions in the matrix are filled directly and/or indirectly by sponsored affiliates, downline members and upline members.
You can earn up to 35% on sales produced within your matrix.
Not sure if this includes retail or not…
Apparently it's 5% on the first (3 positions), but there is no information on any other positions…
I guess the company is still in prelaunch and will add to this when I get more information.
Matching Bonus
Ascira pays a Matching Bonus on commissions earned by your downline members.
This is paid through a unilevel compensation plan down 3 levels in total.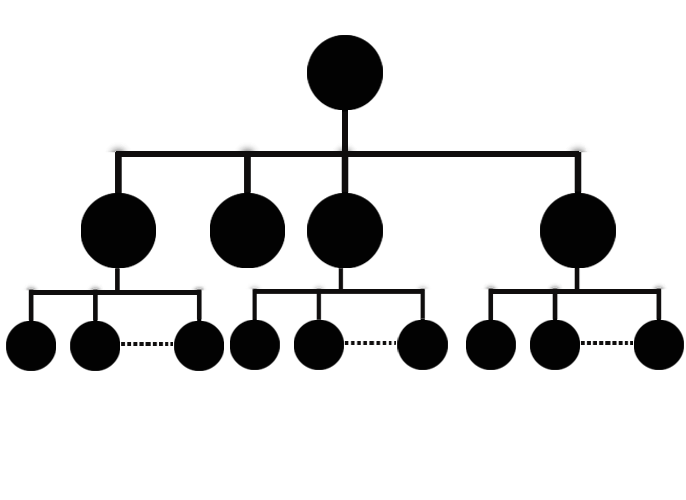 Associates earn a 10% match on level 1 (personally sponsored affiliates)
Premiums earn a 20% match on level 1 and 10% on level 2
Superiors earn a 30% match on level 1, 10% on level 2 and 5% on level 3
Ultimates earn a 30% match on level 1 and 10% on levels 2 and 3
This doesn't match their rank stuff…
Again, no information really here…
Rank Achievement Bonus
You can earn these bonuses as long as you are Bronze or higher rank.
No disclosure on specifics here though…
All I know is from Bronze to Royal Ambassador the pay out is over $2 million dollars.
Lifestyle Bonus
Silver and higher ranked Ascira affiliates get a monthly Lifestyle Bonus…
This is capped at $10,000 per month…
That's all I know here…
Global Diamond Bonus
Ascira takes 3% of the company wide sales volume and put's it in this Global Diamond Bonus pool.
Once you hit Diamond or higher, you can start getting a share.
Again, no specifics on exact amounts…
Cost To Join Ascira
Ascira affiliate membership will run you $499 for the PRo Pack and $4999 for the Founders Club.
Pro Pack includes:
3 months of Ascira Academy and Smart Travel
1 convention ticket
Founders Club includes:
12 months of Ascira Academy and Smart Travel
4 VIP convention tickets
These prices are good up until June 4th.
In the presentation, Steve Martin mentions $199 and $2499 affiliate packages…
What is Ascira Review Video

Anyway, the moment you have been waiting for!
Unlike all the other Ascira reviews out there, I am going to tell you how it is…
Final Verdict
So does the Ascira scam exist?
As of right now there are just soo many details not there…
Also, $99 per month a good price for travel and education?
It's possible…
But the founder pack is a bit on the expensive side…
$4999…
Now you do get 4 VIP Convention tickets, but remember you have to pay for airfare and hotels…
In the beginning, this company will be MOSTLY affiliates which to the FTC is a big no no…
They would consider this a pyramid scheme…
However, maybe they can bounce back when they officially go live and start getting some retail sales.
The compensation plan itself needs more retail incentives…
Personally, I won't call this straight out scam, but I would hold off until everything is in place…
I hope you enjoyed my Ascira review and if you have any questions, feel free to ask in the comments below…
Follow me on Social media below:
Subscribe To My YouTube Channel Here.
See you at the top,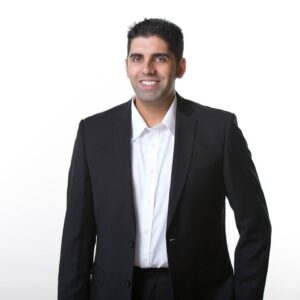 -Jesse Singh
P.S.  If you are tired of failing ANY business, click here and check this out to take your game to the next level.