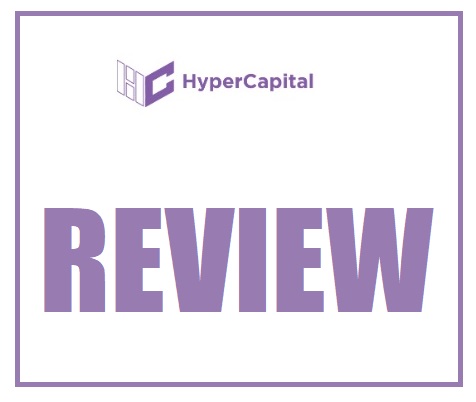 HyperCapital Review – (2020) HyperCash Reboot Or Ponzi Scam?
Welcome to my HyperCapital Review!
This is one of the latest cryptocurrency MLM companies to pop up and I decided to take a closer look.
Chances are you were approached about their business opportunity and you landed here to make sure it's legit.
I am glad you are doing your research because so many people jump into something with knowing it was a scam all along.
So in this THIRD PARTY unbiased review, I am going to go over the company, products and compensation plan so you can make the right decision.
Just make sure you PAY close attention and actually read this to the end…
This company relaunched, check out my HyperFund review for the latest information.
HyperCapital Company

When it comes to the company, they should be transparent with a clear mission statement.
However, HyperCapital has no information on who runs or owns the company.
I did find some marketing material that claims the company is "founded by crypto industry giants".
Ryan Xu is the founder and is the only executive mentioned.
So Ryan Xu is a big shot in this industry but I couldn't find anything on him other than a few failed cryptocurrency company launches.
You know…
Blockchain this…
Blockchain that…
Everything is a blockchain….
Alright, inside of the HyperTech group that belongs to HyperCapital you will see Blockchain Global, HCash (HyperCash), CollinStar and Digital X.
Let's start with Blockchain Global first…
They claim it's the "funding the future blockchain".
Website traffic is very low right now (not even sure if it's active).
HyperCash (HC), "formerly known as HCash" according to CoinMarketingCap which was an alt coin launched back in mid 2017.
In August of 2017, HC got up to $43.17 per coin which is actually pretty impressive, but now trading at $1.22 which is pretty sad.
CollinStar claims to be a "venture capital company in the City of Melbourne, Australia".
Digital X was hard to get information on, but found this wiki entry [1]:
In August 2016 Bitcoin Group rebranded as Blockchain Global to reflect a broadened focus including management consulting and business incubation.

The company later developed the blockchain exchange platform ACX.io; in February 2017 it reached an agreement with Digital X to take over the function of that company's blockchain exchange platform, Digital X Direct.
I guess Digital X or Digital X Direct rolled into ACX.
That website has barely any traffic going to it as well…
Ryan Xu's relationship to HyperCash seems to be through HCash Tech, which he is a co-founder. [2]
Hcash Tech Pty. Ltd. is an Australian technology company which provides technology consulting services, provided technical assistance in developing the parallel dual-chain & dual token ecosystem to, and is an investor in Blockchain giant, HCASH.

They have been working closely with HCASH for development, and will continue to do so in the future.
Something is very fishy about all of this to be honest…
I did find out something interesting though…
Back then he was going by his actual name which is Zijing Xu.
CollinStar America dated December 2017 reveals Ryan X was/is CollinStar's Chairman.
Two months earlier, there was a press-release connecting  CollinStar to the development of HCash, now known as HyperCash.[3]
So in a nutshell,
Ryan Xu = Zijing Xu = CollinStar = Hcash = HyperCash (HC).
But you won't find that anywhere in HyperCapital's marketing…
Late of 2017, Ryan Xu was busy launching HyperCash while his Media Chain scheme was coming to an ed…
Media Chain was a MDC altcoin ICO that primarily went after Chinese investors.
Almost 100 million yuan was raised from investors ($14.4 million USD), then Xu and his co-partner(s) just ran with the money.[4]
So yeah they were cryptocurrency giants…lol
HyperCash has been in the market in 2019 and continues to be in 2020…but just going on history this may not end well.
Alright let's look at the products next in this Hyper Capital Review…
HyperCapital Products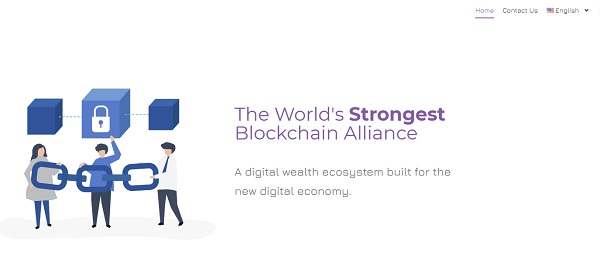 Network Marketing companies to operate legally MUST have retail products or services for sale for retail customers.
To avoid being a pyramid scheme, they must have more retail going compared to affiliate.
Well that goes down the drain when it comes to HyperCapital because they have no retail products or services, but the ability to become an affiliate.
From there you can promote their HyperCapital affiliate membership.
Alright you made it this far, next is the compensation plan (pay close attention).
A few other companies that remind me of this are SofTrade AI and KickEX.
Read: LiveGood Review
HyperCapital Compensation Plan
HyperCapital has affiliate invest 1000 USDT on the promise of a 3500 USDT ROI.
Alright so they are promising a return they they must be registered with the proper financial authorities to offer securities right?
We will see, but let's keep going…
You deposit USDT into our app and then purchase a Hyper Wealth Package worth 1000 USDT and that's it!

Once you've purchased the package, you will start accumulating up to 15%-30% per month until you've earned 3500USDT.
So instead of paying out in USDT, HyperCapital pays all returns and commissions in HyperCash (HC).
Rewards are converted to HCash (HC) upon withdrawal.
Residual Commissions
HyperCapital pays their residual commissions through a unilevel compensation plan structure.
A unilevel compensation plan puts the affiliate at the top of a unilevel team structure, with every personally sponsored affiliate placed directly under them (level 1):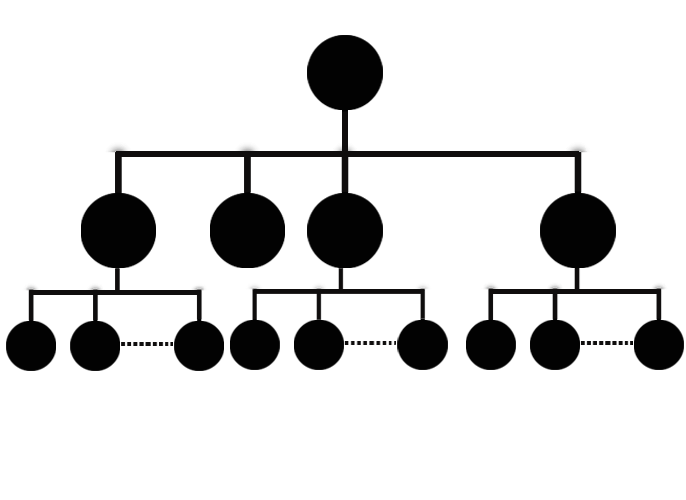 If any level 1 affiliates sponsor a new affiliate, they are put on level 2 of the original affiliate's unilevel team.
If any level 2 affiliates sponsor a new affiliates, they are put on level 3 and so on and so forth…
Hyper Capital caps their unilevel compensation plan at twenty levels deep.
Residual commissions are paid on the daily returns as a percentage across all twenty levels:
Level 1 (Personally sponsored affiliates, must sponsor at least one affiliate to qualify) – 20%
Level 2 (must sponsor two affiliates to qualify) – 15%
Level 3 (must sponsor three affiliates to qualify) – 10%
Level 4 (must sponsor four affiliates to qualify) – 5%
Level 5 (must sponsor five affiliates to qualify) – 5%
Level 6 (must sponsor six affiliates to qualify) – 5%
Level 7 (must sponsor seven affiliates to qualify) – 2%
Level 8 (must sponsor eight affiliates to qualify) – 2%
Level 9 (must sponsor nine affiliates to qualify) – 2%
Level 10 (must sponsor ten affiliates to qualify) – 2%
Level 11 (must sponsor eleven affiliates to qualify) – 2%
Level 12 (must sponsor twelve affiliates to qualify) – 2%
Level 13 (must sponsor thirteen affiliates to qualify) – 2%
Level 14 (must sponsor fourteen affiliates to qualify) – 2%
Level 15 (must sponsor fifteen affiliates to qualify) – 2%
Level 16 (must sponsor sixteen affiliates to qualify) – 1%
Level 17 (must sponsor seven affiliates to qualify) – 1%
Level 18 (must sponsor eighteen affiliates to qualify) – 1%
Level 19 (must sponsor nineteen affiliates to qualify) – 1%
Level 20 (must sponsor twenty affiliates to qualify) – 1%
HyperCapital VIP Reward
HyperCapital VIP Reward is for people who have large investment volumes:
1 Star VIP Bonus is 5% and to qualify an affiliate must have $1 million in total unilevel team investment volume
2 Star VIP Bonus is 6% and to qualify an affiliate must have $3 million in total unilevel team investment volume
3 Star VIP Bonus is 7% and to qualify an affiliate must have $5 million in total unilevel team investment volume
4 Star VIP Bonus is 8% and to qualify an affiliate must have $10 million in total unilevel team investment volume
Global Reward
HyperCapital takes 4$ of the company-wide investment volume every month and puts it into four Global Reward Pools:
1 Star VIP Bonus ranked affiliates earn a share in a 2% pool
2 Star VIP Bonus ranked affiliates earn a share in a 1% pool
3 Star VIP Bonus ranked affiliates earn a share in a 0.5% pool
4 Star VIP Bonus ranked affiliates earn a share in a 0.5% pool
Withdrawal Restrictions
HyperCapital holds 20% of earned commissions not including ROI's.
This must be invested in HyperCapital's tokens pretty much…
Interesting how they are forcing you to do that lol.
Cost To Join Hyper Capital
HyperCapital affiliate membership I believe is free.
If you want to be part of the investment opportunity, you must put in $1000 USDT.
Unlike all the other HyperCapital reviews out there I am going to tell you how it is…
So pay close attention…
Final Verdict
So does the HyperCapital scam exist?
Well, they claim they generate their external income though the following sources:
proprietary market making system through HyperLand, our blockchain tech incubator
through fees from HyperPay wallet and spread from HyperCash (HC) on exchanges
through mining and staking of our HyperCash (HC) token
commission & swap fees on our platform
Which basically says there is no external income source lol.
They just generate HC through thin air.
The biggest red flag is they MUST be registered with the proper securities divisions EVEN IF it's cryptocurrency.
For example, if anyone from the USA joins this, they must register with the SEC.
If they say they don't have to because of that, they are lying
Now because Ryan Xu is from Australia, he should have at least registered with the ASIC.
They do have a registration there…
However, HyperCapital investment opportunity is not disclosed to the ASIC.
Plus, ASIC is not known for active regulation of MLM related securities fraud.
Outside of Australia, there is no registration at all…
Anyway, giving Ryan Xu's history, it would be pretty stupid to join this opportunity in my humble opinion.
Also they claimed HyperTech launched coins like MONERO, TRON and NEM, but a quick Google search will show that's not the case and has NOTHING to do with HyperTech.
Looking into another argument that affiliates make to defend Ryan Xu, he was apparently on Forbes.
I did a search and nothing came up…
End of the day, Ponzi scheme is a ponzi scheme…
Maybe someone should report them to the SEC and see if they think they are legit…
If the SEC doesn't issue any warnings then fine it's good I guess…
But I doubt that, they put the hammer down on ponzi schemes all the time.
End of the day, you can do what you want…
I hope you enjoyed my HyperCapital review and if you have any questions, feel free to ask in the comments below…
Follow me on Social media below:
Subscribe To My YouTube Channel Here.
See you at the top,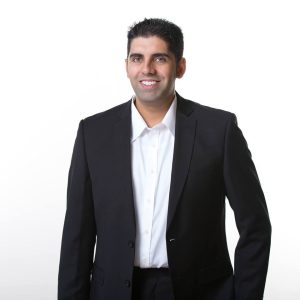 -Jesse Singh
P.S.  If you are tired of failing ANY business, click here and check this out to take your game to the next level.