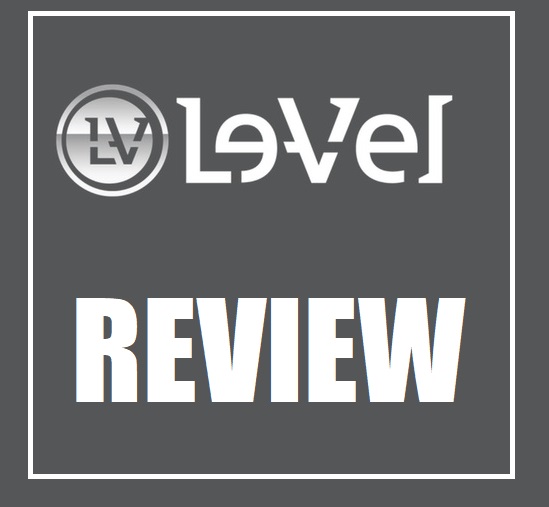 Level Thrive Review – (2023) Legit Thrive Patches MLM or Huge Scam?
Welcome to my Level Thrive review!
Chances are someone approached you about their "Thrive Patch" and how it can help you lose a ton of weight and you landed here to make sure it's legit?
Or they could have said something about the business opportunity itself but regardless of the reason you are doing research.
Which is a good thing.
Just so you know I am not part of this company and not going to ask you to join.
However, I am not one of those people who call everything scam either like some other Thrive reviews you seen out there.
It's going to be an honest opinion, so make sure you PAY close attention and read this to the end…
Do you want to know a 100% legit way to make an income from home?
What if you could build a passive income stream that's actually passive?
An income stream that doesn't require:
Selling to friends and family
Dealing with questionable products that weigh on your conscience
An income stream that brings in consistent revenues every single month (from a couple thousand dollars to well over $10,000)?
An income stream you could actually build in your spare time, and grow as large or as small as you want to, without having to spend hours a day chasing, selling, or managing anything?
If that sounds like something you'd be interested in, check out Digital Real Estate. 
However, if you'd still like to know more about Level Thrive, keep reading.
What is Level Thrive Review in 2023

Le-Vel Thrive has been in business since 2013 and claims to be a premium grade product line.
When they first got started, it was more about pushing the brand and not the product.
I guess kind of like what Apple does in today's market.
Level Thrive Experience was first launched by Paul Gravette and Jason camper where Justin Rouleau joined the executive team after the launch.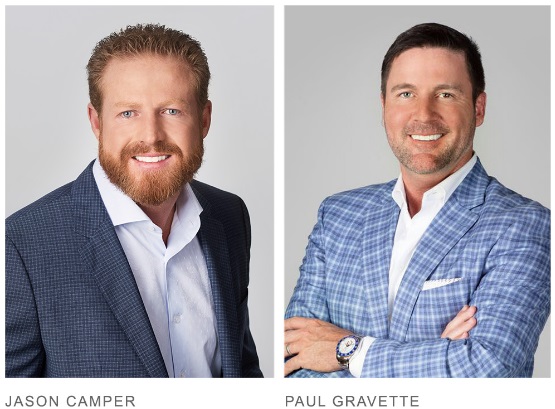 If you look at the leadership collectively, they have a ton of experience in this space and obviously doing something right if it's still in business several years later.
To put things into perspective, most businesses fail in their first five years.[1]
They specialize in the weightless niche which help you towards your fitness goals.
Below is their main address:
Le-Vel Brands, LLC
(888) 557-00059201
Warren Pkwy #200, Frisco, TX 75035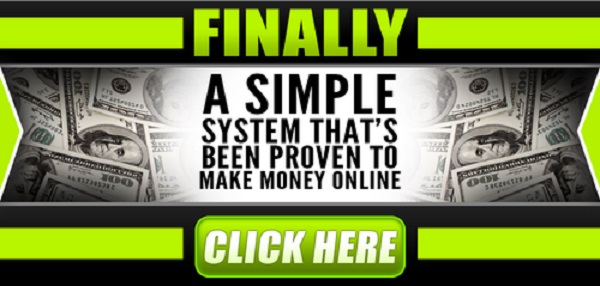 What Are Level Thrive Products?
Level Thrive products are mostly geared towards weight loss but claim to do other stuff for your health as well.
Thrive is the health supplement line which includes Thrive M, Thrive W, Thrive Premium Lifestyle Mix and Thrive DFT.
Thrive M = Men
Thrive W = Women
The main product their push is their Thrive DFT or Thrive patch.
Their product line is called Le-Vel Thrive Experience.

Thrive Level Product Benefits
Better Cognitive Performance
Inflammation Support
Lean Muscle Support
Weight Management
Joint Support
Anti-aging And Antioxidant Blend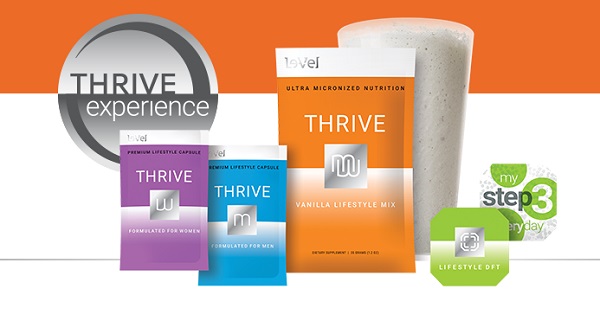 The terminology used there is good because you can't actually make health claims.
Also they have a disclaimer as well:
These statements have not been evaluated by the Food and Drug Administration. This product is not intended to cure or prevent any disease. Keep of out reach of children. Not suitable for individuals under 18 years of age. If you are pregnant or breastfeeding consult a doctor before using this product. If you are taking any medication, or have any type of medical issue, consult with a doctor before using this product.
Now when I looked at their main product and checked out the Thrive patch reviews out there, it was kind of mixed.
Some of them were negative like this:
Thrive recently popped up on my social media. I was curious because I'm a tired mom. The promise of more energy and losing that pregnancy weight attracted me. But then I found out it was $150 for 30 days. What the what? So I didn't reply back. But then the person said, "Hey, I'll send you a three day trial!" So I said sure. The first day, I followed the directions exactly. I felt so unbelievably sick. I was dizzy. I was nauseated. All I wanted to do was lay in bed. I couldn't do much else honestly. I contacted the seller and they said, "Drink lots of water and tomorrow, take one pill instead of two because of the caffeine." I am no stranger to caffeine. I've had lots of caffeine beverages. I've never felt so sick like I did with Thrive. So either they have INSANE amounts of caffeine or it's something else in their stuff. Plus, the shake tasted and felt like drinking chalk. I started googling Thrive and found this article so I thought I'd share my experience. I'm so grateful I had a free sample and didn't throw away $150.
Also positive ones like this:
I'm on Thrive and I'll never go back to popping 12 supplements a day or taking Big Pharma pills for emotional and mental stress, then energy shots to pick me up midday… So keep blogging. Eat those chips. Drink those sodas….Maybe you DO need to get on Thrive and be happy again. Like the rest of us Thrivers!
Now I know you can't please anyone and there is no perfect product out there.
However when it comes to weight loss, people expectations on the product are WAY to high.
If you eat like crap and don't take care of yourself, there is no product in the world that can help you.
Products are more designed to help aid your fitness journey.
So guess what…
If you want to eat 1000 calories over your maintenance, you will always gain weight period.
Other network marketing companies I reviewed in this space are ByDzyne, Jeunesse, HempWorx.
Unlike all the Thrive reviews out there I am going to keep it real with you so keep reading…
How To Make Money With Level Thrive Reviews?
There two ways essentially you make money with Level Thrive.
First way is to sell their products to retail customers and the second way is to recruit new reps who sell to retail customers.
Level Thrive Compensation Plan
Level Thrive rewards affiliates to sell their products to retail customers and sponsor new affiliates.
They use a unilevel compensation plan with several performance based bonuses.
Ways To Earn With Thrive Level
1. Retail Sales
2. Vanishing Autoship – 2 For Free
3. Infinity Fast Start
4. Infinity Fast Start Match
5. Fast Start Match Accelerator
6. GO VIP Bonus
7. iPad mini TM Bonus
8. Uni-Level Team Commissions
9. Team Commissions Matching Bonus
10. VIP Auto Bonus
11. Lifestyle Getaways
I found a good video on how the compensation plan works below but just remember it's done by an affiliate so it will be biased.
Use it as information only…
Now that's done…
I can say the compensation plan is fair when it comes to this space.
It doesn't stand out or anything, but it's on the higher pay side of things.
Remember unlike all the other Thrive Level reviews this one is 100% unbiased so lets keep going…
Is Level Thrive A Pyramid Scheme?
The question is if the Level Thrive pyramid scheme exists?  The truth is no it's not a pyramid scheme because they do have retail sales happening into the company.
What are the side effects of level thrive?
Level Thrive products are not recommended for anyone younger than 18 and some of the side effects reported include skin rashes at the site of the patch, anxiety, nausea, stomach cramps, palpitations, and headaches.
Note not EVERYONE will get side effects, in fact, most people don't usually.
How long does it take level thrive to work?
When it comes to their products working, I have seen some testimonials suggesting you may get results within 2 to 4 days.
After looking at more reviews, it looks like it can actually take much longer than that.
Joining Level Thrive Experience
Getting started with Level Thrive will runs you anywhere between $100 to $300 per month.
This will depend on which products you buy…
You need products to actually sell them 🙂
Unlike all the other Level Thrive reviews out there I am going to keep it real with you…
Thrive Experience Verdict
In the title I pretty much said if it was legit or did the Level Thrive scam exist?
After doing all my research and can confidently say it's NOT a scam.
The company has been in business for several years and growing.
Most of the people I have spoken to are happy with the products.
Now I can say is some distributors or affiliates do make crazy product claims which they shouldn't really.
I am sure Level Thrive doesn't appreciate it…
I guess some people would do anything for a buck.
The supplements are designed to aid in your fitness journey, but if you are don't the diet, exercise and rest in check, no supplement in the world will help you.
End of the day, test out the products for yourself and see how you like them.
From there you can make the right decision to join or not…
I hope you enjoyed my Level Thrive Review and if you have any question feel free to ask in the comments below!
Now if you are in network marketing or any business that wants more leads and sales, keep reading…
How To Sponsor People On Demand
I have been in the network marketing field for a few years and have made well over 7 figure in this industry so I know what to look for when you join a company…
What I learned is to target people who are interested in your network marketing business, drive them to your website and convert them to sales through technology.
If this interests you….

I am going to show you how to sponsor 10, 20, 30 people a month or more in your network marketing business.
Once you are done with our training, we are going to help you LAUNCH your business online and acquire your first sale.
The first sale is the toughest.
Not only that, every single student that comes in our education platform will get a one on one advisor to help you every step of the way.
It's really a no brainer.
Only down side is we have limited spots per month because of our one on one help.
So don't delay!

You will thank me later
Follow me on Social media below:
Subscribe To My YouTube Channel Here.
See you at the top,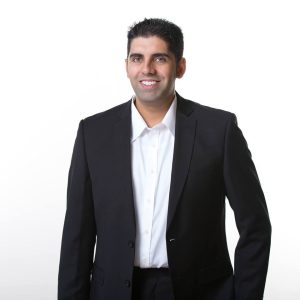 -Jesse Singh
P.S.  If you are tired of failing ANY business, click here and check this out to take your game to the next level.