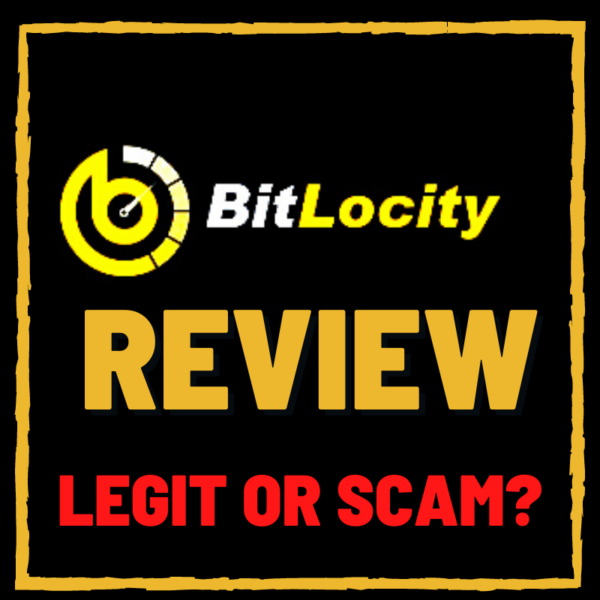 BitLocity Review – (2021) Legit Smart Contract Crypto MLM or Scam?
Welcome to my BitLocity review!
This is the latest cryptocurrency MLM company that leverages smart contracts and I decided to take a closer look.
Chances are someone approached you about the business opportunity on the MLM side of things and you decided to do your research.
The good news is I am going to walk you through the company, products and compensation with the information I have so you can make the right decision.
Just PAY close attention and read this to the end…
BitLocity Review (Company)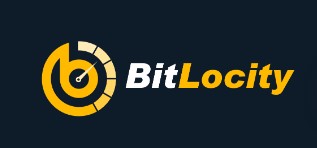 BitLocity has no information on who runs or owns the business on their website.
I decided to take a look at their domain information on "bitlocity.io" and found out it was privately registered on October 28th, 2020.
What is Bitlocity?
According to the company it's the worlds first all-in-one decentralized technology, educational and rewards program.
Their slogan is "Designed to accelerate you to the speed of success!"
I did find a webinar where they mention Brian.
Funny how don't say his last name…
BitLocity Reviews (Products)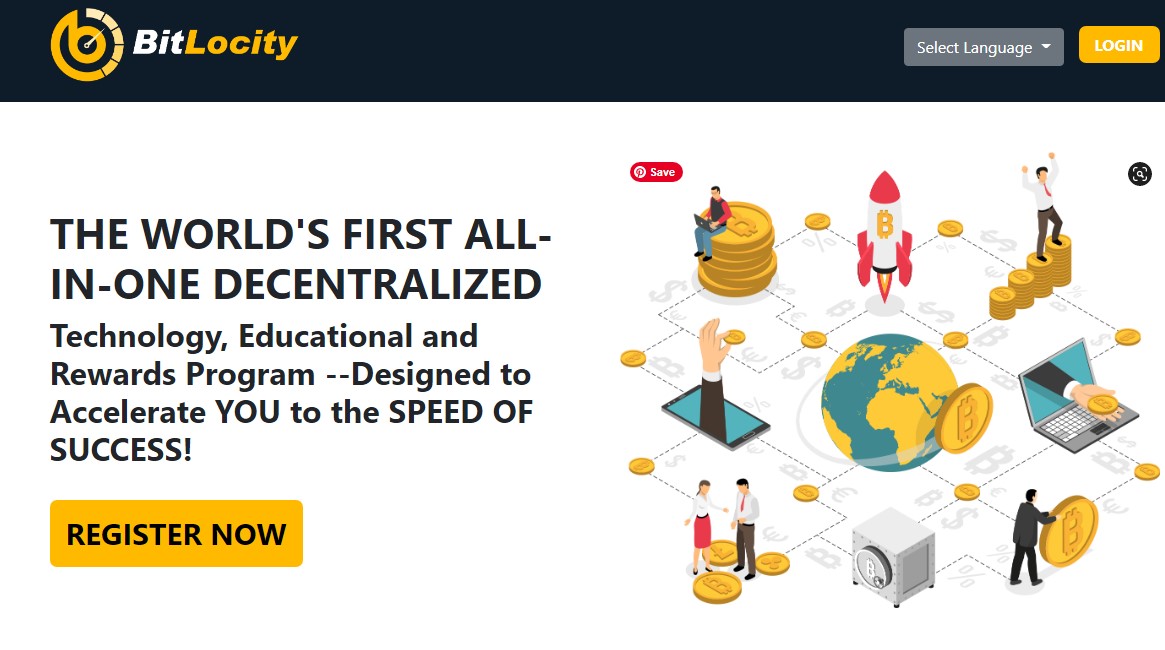 BitLocity is in prelaunch right now and doesn't have that much information on any retail products or services.
Right now I do know they have an "Online Video Training Platform" where they teach about the following:
What is the Blockchain
How will Blockchain technology change the world?
What is cryptocurrency and why is it here to stay?
What is crypto mining?
What is crypto trading?
After that they go on about how Bitlocity developed a peer to peer crowdfunding platform which kind of sounds similar to other cryptocurrency mlm's like Beurax.
Next let's take a look at the compensation plan in this BitLocity review…
BitLocity Compensation Plan
BitLocity affiliates invest into the company in order to buy positions in their compensation plan.
I believe each package has some kind of education platform attached to it but there wasn't much information on it.
Bronze – Invest $25
Silver – Invest $50
Gold – Invest $75
Platinum – $100
Pearl – $200
Amber – $500
Ruby – $750
Sapphire – $1,000
Emerald – $2,000
Diamond – $5,000
Double Diamond – $10,000
Blue Diamond – $20,000
Ambassador – $50,000
Crown Ambassador – $100,000
There is also a $25 per year membership fee.
BitLocity Global Infinity Line
Once you get started at the $25 or $50, you can earn in their Global Infinity Line where the entire company joins this line one after the other.
You pass up your 3rd and 10th member you sponsor.
So now your personally sponsored 3rd and 10th people are passed up to you.
Matrix Compensation Plan
Bitlocity leverages a 3×1 matrix structure that is tied with GOLD rank ($75) and higher.
Each rank has it's own 3×1 matrix and once it fills you cycle out and create another one.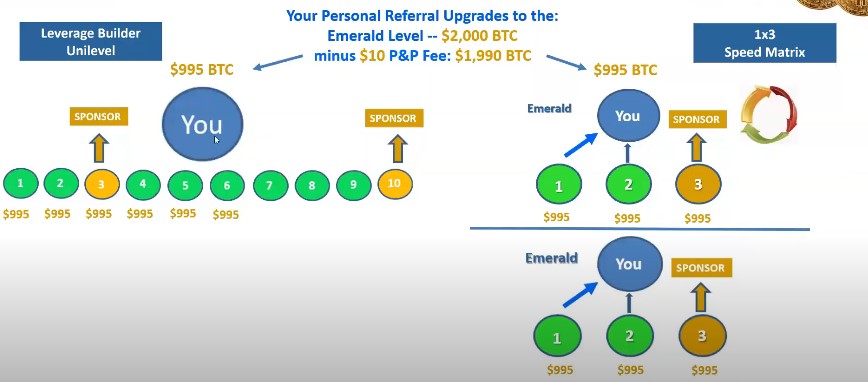 Now if you sponsor someone that is a higher rank then you, it gets passed up to the next qualified member.
Both the Infinity Line and Matrix compensation run together.
To take advantage of the ENTIRE matrix compensation plan, you must purchase every single package individually which will set you a back $189,700.
All payments are made in bitcoin…
Cost To Join
There is a minimum $25 yearly fee, but to get started in their compensation plan you must gift at least $25.
To be part of the entire opportunity, it will run you $189,700.
Unlike all the other BitLocity reviews out there I am going to keep it real with you…
PAY close attention…
BitLocity Review Final Verdict
BitLocity does seem like an interesting concept, but that doesn't mean it will fly with financial regulators like the SEC and FTC.
When I was watching the webinar, it looks like the gifting packages are tied to the products which is actually a big no no according to the FTC.
For any MLM to be legal (this is a MLM with it's matrix compensation plan), you must have More retail sales than recruitment.
If it doesn't, the FTC considers it a pyramid scheme.
Just so you know legit crowdfunding doesn't have a compensation plan attached to it…
Regulators would consider BitLocity a gifting scheme due to it's PEER-TO-PEER nature.
I am just looking at the law that is all…
Anyway, the way it's setup right now I personally can't recommend it…
Also this "Brian" guy, why not actually show you who he is?
He wants you to invest all this money…
Just way too many red flags right now…
I hope you enjoyed my Bitlocity review and if you have any questions, feel free to ask in the comments below…
Now before you go…
If you want to learn how you can take ANY business and scale it to your dreams and goals?
Partner up with me by clicking the banner below: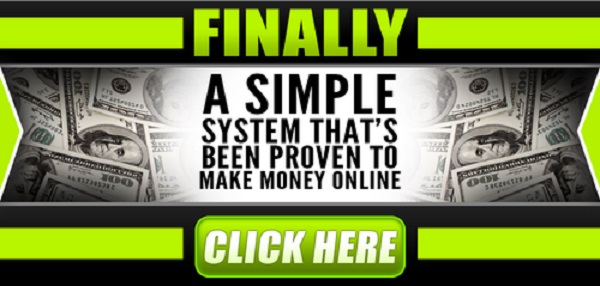 We will show you EXACTLY how to build a business online and customize a plan just for you WITH ONE ON ONE mentoring.
We will help you choose a niche, setup your online business and offers that you can promote.
You can even use a network marketing, ad agency, an existing small business and brick and mortar store that just wants to scale.
On top of that you will get ONE on ONE mentoring to make sure you are doing things right.
Follow me on Social media below:
Subscribe To My YouTube Channel Here.
See you at the top,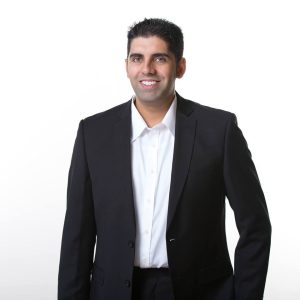 -Jesse Singh
P.S.  If you are tired of failing ANY business, click here and check this out to take your game to the next level.