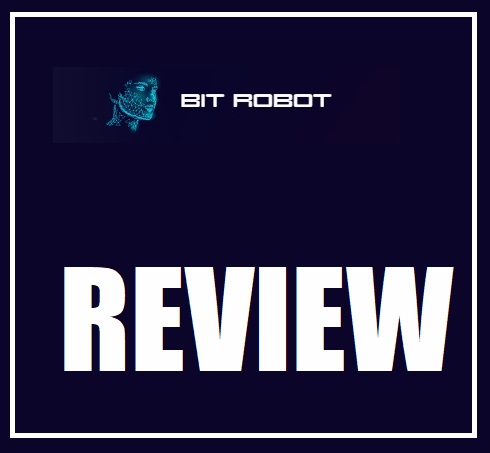 BitRobot Review – Legit 21% Per Month ROI Or Ponzi Scam?
Welcome to my BitRobot Review!
There has been some buzz about this company so I decided to take a deeper look.
Chances are someone approached you about the business opportunity and you landed here to make sure it's legit.
The good news is I am going to walk you through the company, products and compensation plan so you can make the right decision.
Just PAY close attention and read this to the end…
BitRobot Review (Company)

BitRobot is apparently run by CEO Laurent Barthelemy and according to his bio:
Laurent Barthelemy was born in Liege, Belgium, in 1990. From his earliest days, and following his parents' separation, Laurent developed a great self-reliance. He left the family home at 16 to gain his independence. He began his professional life to finance studies in Marketing at the high-quality college Léon Eli Troclet.

A little while after graduating, he discovered network marketing through Euphony, a Belgian MLM. This first experience was a promising success: he built a team of around 250 people between 2011 and 2013, and all this on Belgian territory.

In 2013, he was offered a significant crypto-currency business in Thailand. He moved from 2013 to 2015 to take part in Crypto888, a concept created by the ex-CEO of Euphony.
Laurent achieved an amazing performance by building a team of around 18,000 people on a global scale (mainly Europe and Asia). This first contact with the crypto-world was decisive for the creation of Bit Robot.

The crypto-currency phenomenon was on the rise in 2016. At the same time, a friend of his circle of entrepreneurs invited Laurent as an investor in Dubai.
He discovered the power of trading robots and the Incrementum concept. This is how Bit Robot, Incrementum's partner in robot development, was born.

The first steps of Bit Robot were under Tenerife's Sun in the Canaries: Laurent left Belgium to broaden his horizons and sharpen his Mindset as an entrepreneur.

Building from his learning of Spanish, he decided to settle in Marbella in 2018. This city is a strategic place in the business world. Thousands of entrepreneurs have moved to Marbella to grow their businesses and collaborate!
In this flourishing context, Bit Robot has moved up a gear and has attracted the most significant investors on the Costa Del Sol.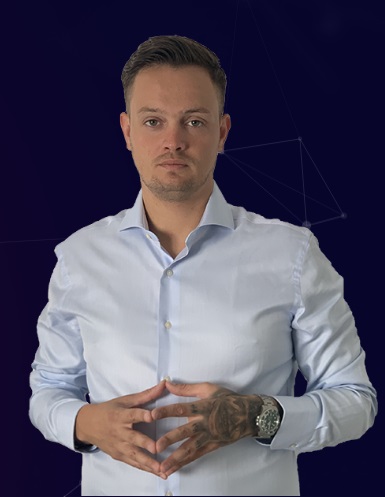 I couldn't find any information on this person outside of the company.
Their Facebook page is congratulating affiliates for hitting new ranks.
I just wanted to make sure they were real so I used Eugen Dobre as an example.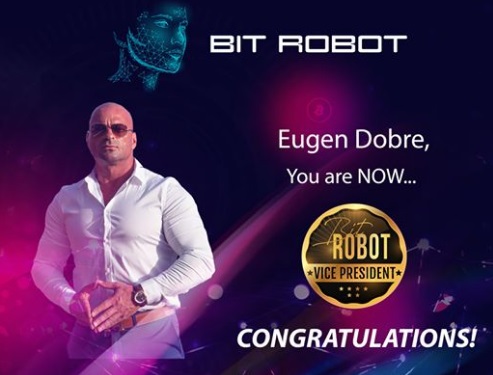 So I checked Facebook and it looks like he is a real person…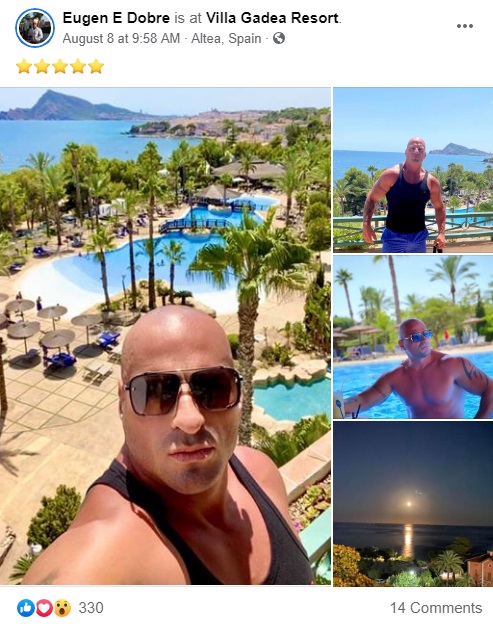 I checked out the domain name "bit-robot.io" and found out it was privately registered on March 11th, 2020.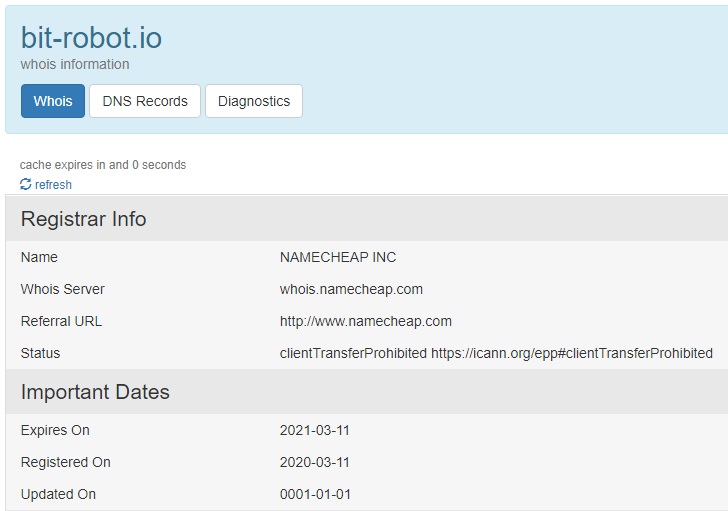 Bit Robot also has a UK incorporation on their website.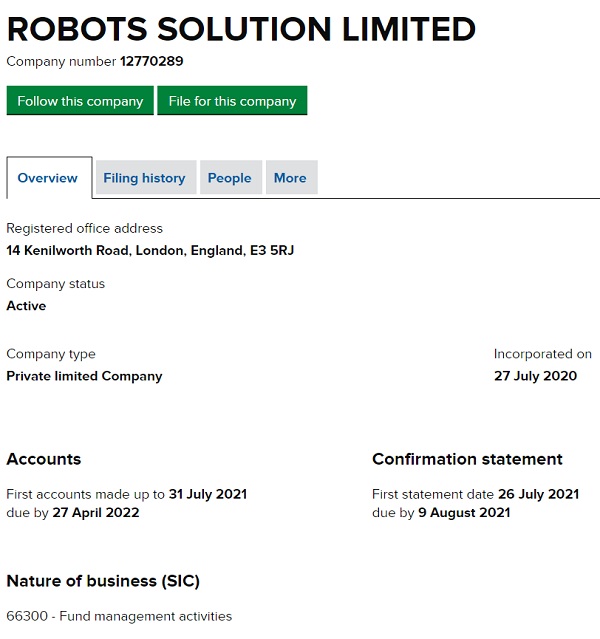 The company name they used is "Robots Solution Limited" and was incorporated on July 27th, 2020.
There was an address listed which is 14 Kenilworth Road, London, England, E3 5RJ it belonged to some random house…
Unfortunately UK Incorporation can be bought for cheap and are not regulated.
On top of that do not confuse a UK Incorporation certificate for a securities certificate…
When any company offers a passive return they must be registered with the securities regulator in the country they operate in.
For Bit Robot's example, it would be the FCA…
BitRobot Products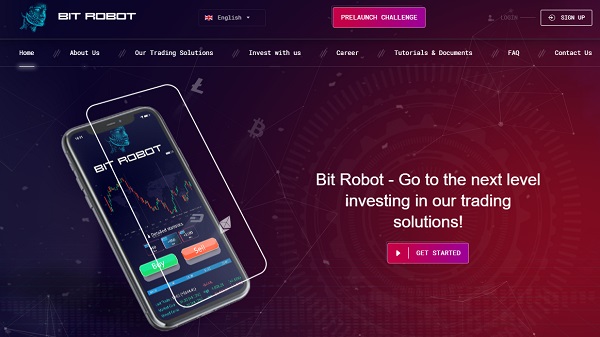 BitRobot has no retail products or services, but you can promote the affiliate membership once you become an affiliate.
You can also invest in the company which I will get into next inside of this Bit Robot review…
BitRobot Compensation Plan
BitRobot affiliates invest USD and/or Cryptocurrency on a promise they will get the following ROI's:
Basic – invest 0.02 to 0.19999999 BTC ($250 to $2499.99) and receive "around 14%" monthly
Performer – invest 0.2 to 1.99999999 BTC ($2500 to $24,999.99) and receive "around 17%" monthly
Supreme – invest 2 BTC ($25,000) or more and receive "around 21%" monthly
BitRobot Ranks
Overall you can hit 9 ranks in with their compensation plan.
Below is the breakdown on what is needed to hit them:
Rookie – invest $250
Leader – invest $500 and generate $1000 in downline investment
Manager – invest $750 and generate $3000 in downline investment
Vice Director – invest $1500 and generate $10,000 in downline investment
Director – invest $2500 and generate $30,000 in downline investment
Vice President – invest $5000 and generate $100,000 in downline investment
Chairman – invest $7500 and generate $300,000 in downline investment
Platinum Chairman – invest $15,000 and generate $1,000,000 in downline investment
Diamond Chairman – invest $25,000 and generate $3,000,000 in downline investment
You should note that Bit Robot only counts downline investments through nine levels through a unilevel compensation plan.
100% of investment on level (personally sponsored affiliates) is counted
50% of investment on level 2 is counted
30% of investment on level 3 is counted
15% of investment on level 4 is counted
10% of investment on level 5 is counted
5% of investment on level 6 is counted
2% of investment on level 7 is counted
1% of investment on levels 8 and 9 is counted
Referral Commissions
BitRobot pays referral commissions through a unilevel compensation plan structure.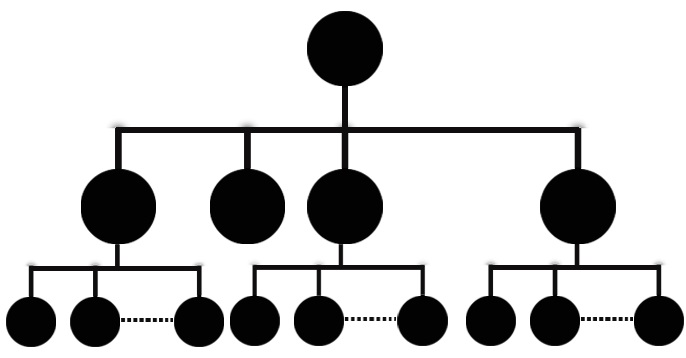 Bit-Robot caps their referral commissions at nine, based on rank:
Rookies earn 7% on level 1 (personally recruited affiliates) and 4% on level 2
Leaders earn 7% on level 1, 4% on level 2 and 3% on level 3
Managers earn 7% on level 1, 4% on level 2, 3% on level 3 and 2% on level 4
Vice Directors earn 7% on level 1, 4% on level 2, 3% on level 3 and 2% on levels 4 and 5
Directors earn 7% on level 1, 4% on level 2, 3% on level 3, 2% on levels 4 and 5 and 1% on level 6
Vice Presidents earn 7% on level 1, 4% on level 2, 3% on level 3, 2% on levels 4 and 5, 1% on level 6 and 0.5% on level 7
Chairmans earn 7% on level 1, 4% on level 2, 3% on level 3, 2% on levels 4 and 5, 1% on level 6 and 0.5% on levels 7 and 8
Platinum and Diamond Chairmans earn 7% on level 1, 4% on level 2, 3% on level 3, 2% on levels 4 and 5, 1% on level 6, 0.5% on levels 7 and 8 and 2.5% on level 9
Rank Bonus
BitRobot rewards affiliates when you qualify Rookie and higher rank with a one-time bonus.
Qualify at Rookie and receive $75
Qualify at Manager and receive $250
Qualify at Vice Director and receive $750
Qualify at Director and receive $2000
Qualify at Vice President and receive $10,000
Qualify at Chairman and receive $20,000
Qualify at Platinum Chairman and receive $50,000
Qualify at Diamond Chairman and receive $150,000
Cost To Join BitRobot
BitRobot affiliate membership is actually free.
If you want to be part of the investment opportunity you must invest anywhere between $250 to $25,000.
Unlike all the other BitRobot reviews out there I am going to keep it real with you…
Final Verdict
So does the BitRobot scam exist?
Apparently they produce all their external income through "automated trading".
Which by the way they have no proof of…
Also it fails the logic test on their returns…
Even though the company didn't exist until just a few months ago, they state things like this on their website:
over the last 4 years, we have averaged 28.7% on a monthly basis.
I call BS.
So you are saying they have been averaging 28.7% per month over the last 4 years?
That's 48 months.
So if you took $10,000 compounded at 28.7% per month for 48 months that's almost $2 BILLION yes with a B dollars.
This company definitely fails the logic test lol.
Plus they are not registered with the FCA to offer these returns.
Why would they?
They are clearly using newly invested funds paying off existing members.
Plus if they took $10,000 and been doing it for 48 months, they are a billion dollar company already.
Why do they need new investments?
This is a perfect example of a ponzi scam…
I personally can't recommend this company.
If you want to learn how you can take ANY business and scale it to your dreams and goals?
Partner up with me by clicking the banner below: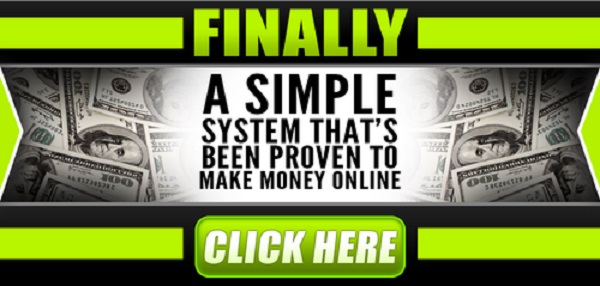 We will show you EXACTLY how to build a business online and customize a plan just for you.
We will help you choose a nice, setup your online business and offers that you can promote.
You can even use a network marketing company if you wish to the sky is the limit.
On top of that you will get ONE on ONE mentoring to make sure you are doing things right.
I hope you enjoyed my BitRobot review and if you have ANY questions feel free to ask in the comments below and I will get back to you as soon as I can.
Follow me on Social media below:
Subscribe To My YouTube Channel Here.
See you at the top,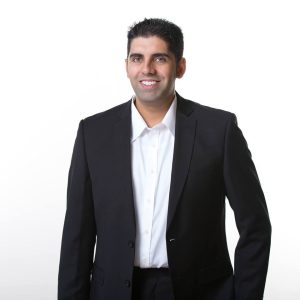 -Jesse Singh
P.S.  If you are tired of failing ANY business, click here and check this out to take your game to the next level.