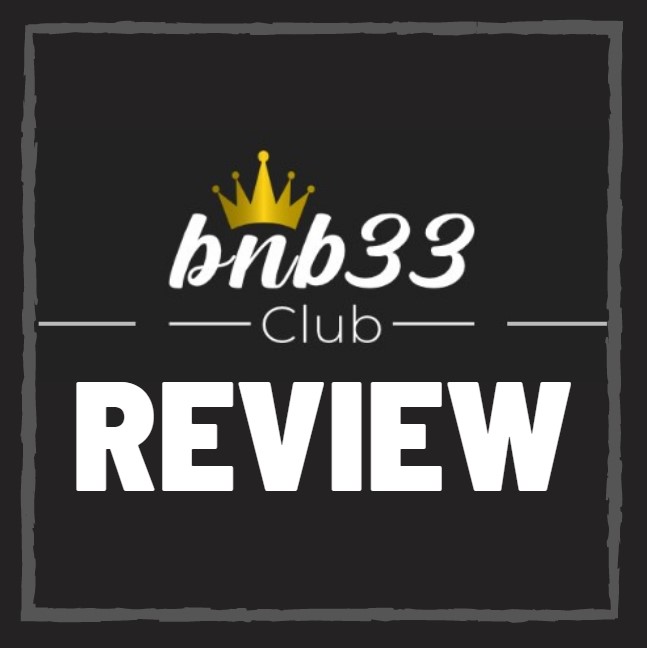 BNB33 Club Review – Can You Really Make 33% Daily Or Scam?
Welcome to my BNB33 Club review!
There has been some buzz about this latest crypto MLM company that is leveraging Binance coin and I decided to take a closer look.
Chances are someone approached you about their passive income opportunity and now you landed here to make sure it's legit.
The good news is I am going to walk you through the company, products and compensation plan so you can make the right decision.
Just PAY close attention and read this to the end…
What Is BNB33 Club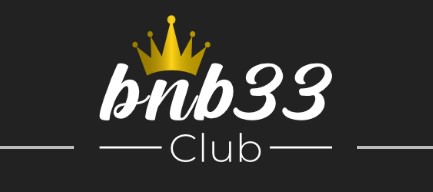 BNB33 Club doesn't even talk about what they do or who they are.
According to their website:
We are a young group of technology enthuasiasts. From day one we always wanted to work in the crypto area. With the rise of BNB we have seen the opportunity to learn the Binance Chain and start working on own project on the Binance Chain. BNB33 Club is our first project together but its definitely not the last! We are already working on cross chain platform app and plan to combine it with the Binance Smart Chain. Feel free to follow us on twitter – we will keep you updated about news and other projects!
They pretty much tell you to buy BNB Coins on Binance.com.
From there they ask you to send your BNB to your Metamask wallet.
You then connect your Metamask wallet to BNB33.club where you can then invest into the company.
They give you NO information on how it even works…
Just invest invest and invest…
BNB33 Club Review Company
BNB33 Club is run by Wolfgang Schmidt who is the CEO of the company.
He has no digital footprint outside of the company along side his management team…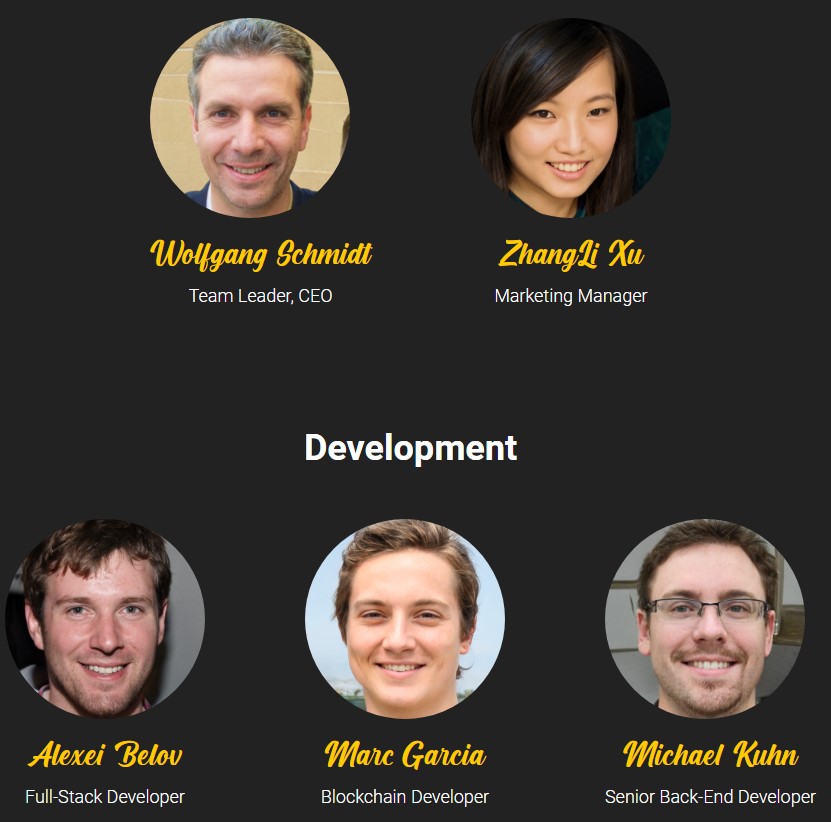 The domain "BNB33.club" was privately registered on April 6th, 2021 and was updated on April 11th, 2021.
Because this company is so new I couldn't find any traffic stats on them just yet…
For a company that wants you to invest, you would think they would be more transparent…
I guess not…
BNB33 Club Products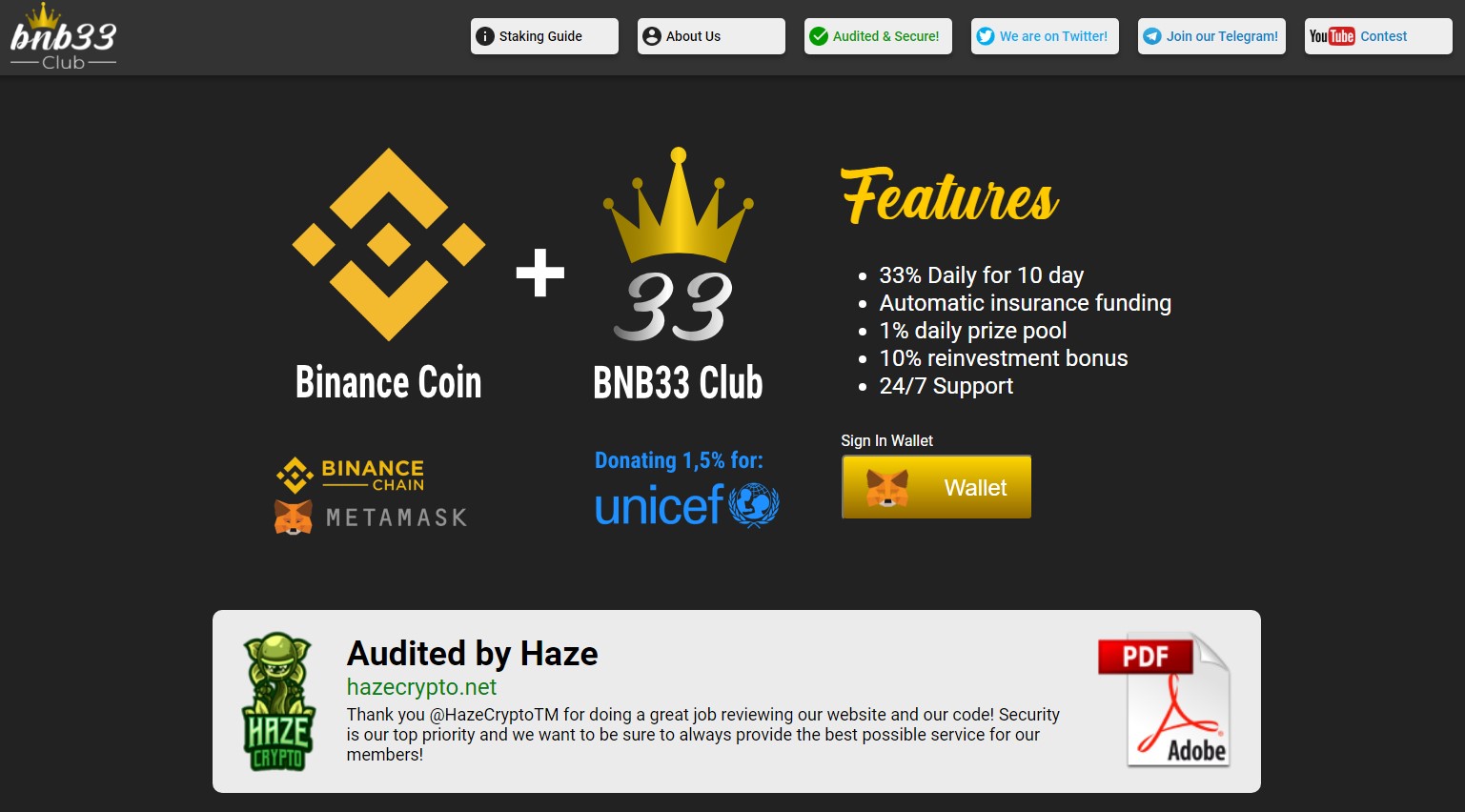 BNB33 Club offers an investment service but doesn't talk about what they do…
I am just going to write them off as they don't offer anything other than you funding them and they promise some kind of return.
Related Post: BNB Profit Review – Legit 2.2% Daily Yield Or Huge Scam
Investment Packages
If you take a look at their website, you have the ability to invest anywhere between 0.05 to 100 BNB on a promise you will get a 33% daily return for 10 days.
Once that 10 days is up, you have to reinvest in order to earn.
They do offer a 10% reinvestment bonus…
BNB33 Club Compensation Plan
BNB33Club pays out commissions when you and your downline member refer people into the company who invest.
You can earn a fixed percentage on their invested funds through a ten tier unlevel compensation plan structure.
Level 1 – 10%
Level 2 – 5%
Level 3 – 3%
Level 4 – 2%
Level 5 – 1%
BNB33Club Scam or Legit?
So does the BNB33 Club scam exist?
Well let's just look at the facts…
The ownership and management don't exist outside of the company which is a huge red flag.
They talk about how they produce 33% daily returns over 10 days but give you no information on how it's done…
Another red flag…
BNB33 Club seems to riding the Binance coin trend because it's going up significantly quickly…
Only thing I see is new investments paying off existing members which makes this company nothing more than a ponzi scheme.
They have no evidence of anything else…
Do NOT join…
BNB33.Club Review / Recommendation
If you landed on this blog, you want to actually know how to make money online right?
I know this world in this space is plagued with scams and it's my duty to help people to see the truth behind the legit VS scams.
If you are sick and tired of jumping opportunity to opportunity just find out it was a scam and want to build something real for the long haul…

Remember to follow me on social media below because I am actually real and want to serve you.
Follow me on Social media below:
Subscribe To My YouTube Channel Here.
See you at the top,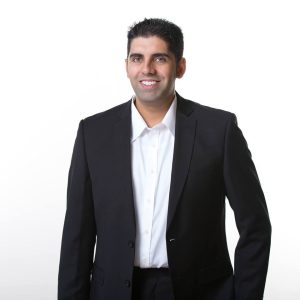 -Jesse Singh
P.S.  If you are tired of failing ANY business, click here and check this out to take your game to the next level.