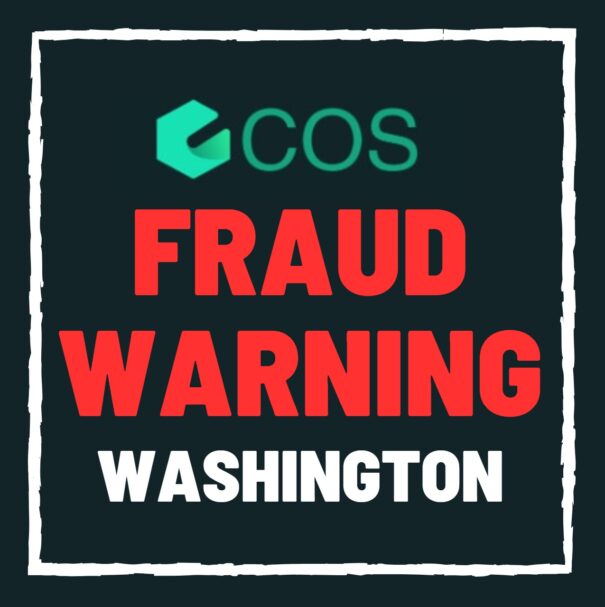 COS Fraud Alert: Washington Department Raises Concern
Oh boy, have the alert bells at the Washington State Department of Financial Institutions been ringing loud and clear recently! They've just dropped a rather juicy piece of gossip about COS, a supposed cryptocurrency trading platform that seems to have a bit of a Pinocchio syndrome going on – it just can't stop telling fibs!
So, let's get to the nitty-gritty. COS, which claims to be the next big thing in the cryptocurrency world, was slapped with a not-so-flattering label by the department. Yep, you guessed it, a "fraudulent cryptocurrency trading platform". This spicy tidbit came to light when a sharp-eyed member of the public waved a big red flag, causing the department to jump into action quicker than a cat on a hot tin roof!

As per Washington State Department Of Financial Institutions:
The Coscoin entity is a limited liability company registered in Washington with a purported principal place of business located in Fife, Washington.

However, the Securities Division could not confirm that the business is actually located there, or engaged in lawful business activities.

Jackson Blaze is listed as Coscoin's Governor on the Washington Secretary of State's corporate filings.

The phone number provided does not appear to be a valid phone number listing for the United States.
Just so you know CosCoin LLC is registered in Washington but it's just a shell company: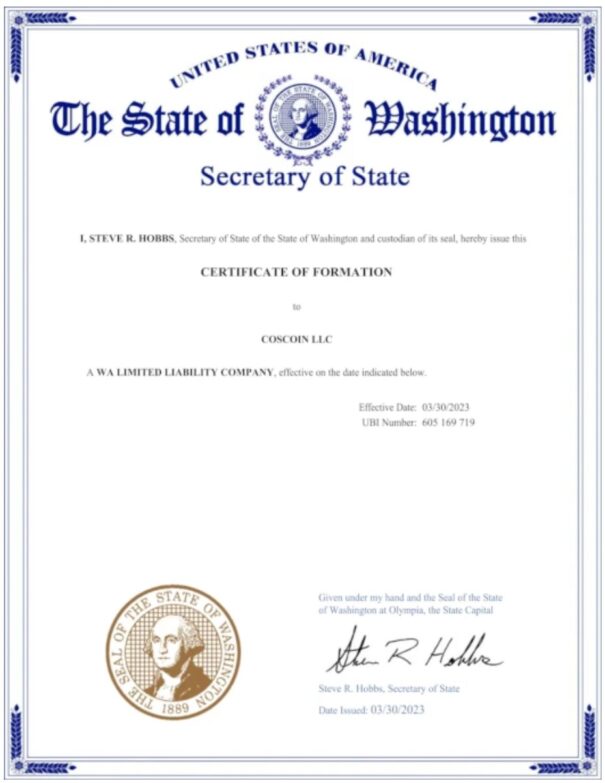 Now, here comes the juicy part. COS operates with a "click a button" scheme, seemingly orchestrated by a team seated somewhere in China, probably enjoying a cup of oolong tea as they come up with new tales to spin. They have been painting a rather picturesque story of being a Washington-based company, trying to woo everyone with their made-up charm.
If you take a virtual stroll to their website, "coscoins.com", you'd stumble upon their grand proclamation, stating that they are "a technology company based in Washington, USA, we founded COSCOIN in 2015". Oh, how time flies when you are fabricating stories, right?

But, hold onto your hats, because the plot thickens! Despite singing tales of having been around since the blissful year of 2015, these folks actually rolled up the curtains to their grand deception only a few months ago. It seems their calendar is running a bit faster than the rest of us!
So folks, keep your eyes peeled and your wits about you when you venture into the wild west of the cryptocurrency world. After all, it seems like COS is more interested in spinning tales than spinning genuine profits! And remember, not everything that glitters in the virtual world is gold, sometimes it's just a sparkling little lie waiting to be busted.
This is the beginning of the end for Cos or Cosetek or Coscoin.
Stay away from scams and instead learn how you can build a legit business online:
Do you want to know a 100% legit way to make an income from home?
What if you could build a passive income stream that's actually passive?
An income stream that doesn't require:
Selling to friends and family
Dealing with questionable products that weigh on your conscience
An income stream that brings in consistent revenues every single month (from a couple thousand dollars to well over $10,000)?
Take a look at some of the results: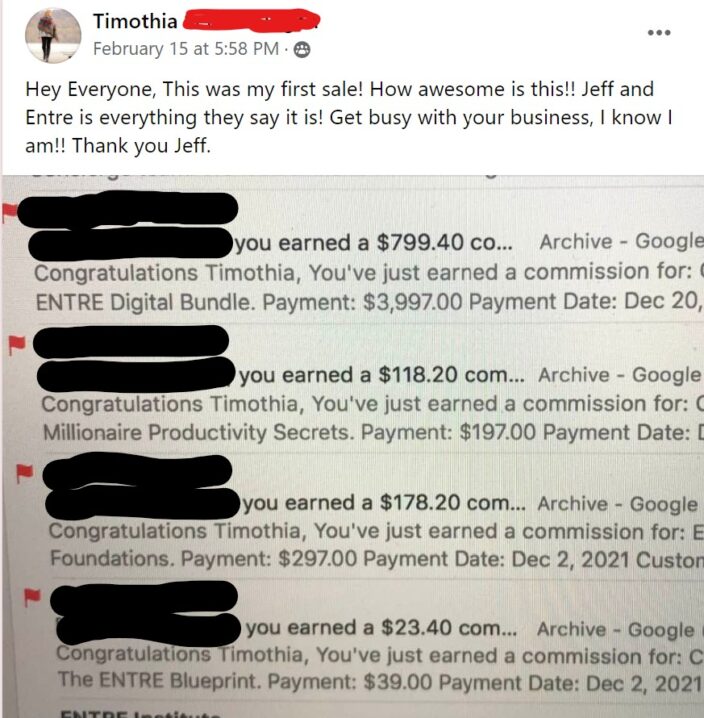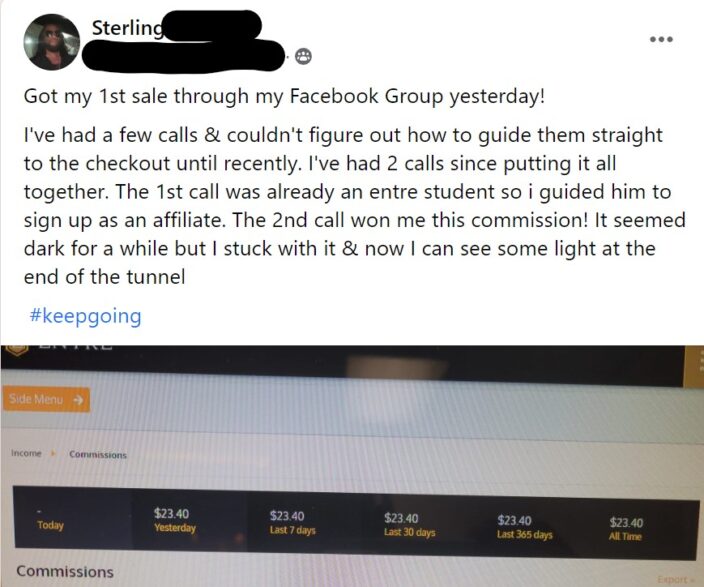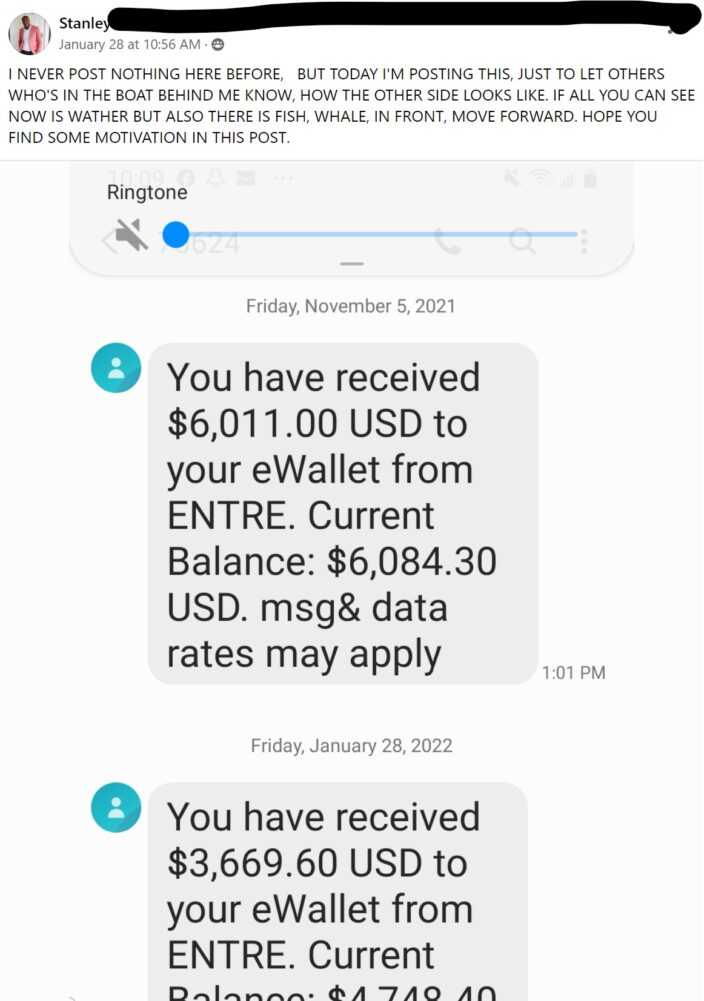 Now I can't guarantee that you will do this but I am showing you what is possible from my students.
The amazing thing is this is an income stream you could actually build in your spare time, and grow as large or as small as you want to, without having to spend hours a day chasing, selling, or managing anything?
If that sounds like something you'd be interested in, check out Digital Real Estate. 
Follow me on Social media below:
Subscribe To My YouTube Channel Here.
See you at the top,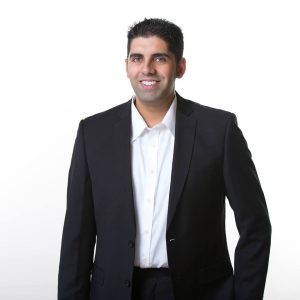 -Jesse Singh
P.S.  If you are tired of failing ANY business, click here and check this out to take your game to the next level