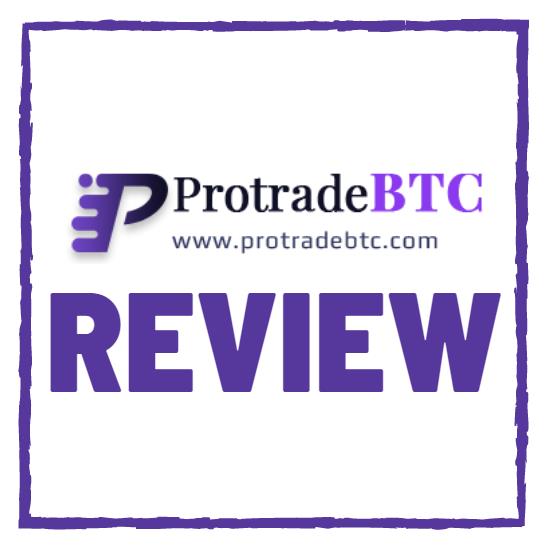 ProTradeBTC Review – Legit 2% Daily ROI Crypto MLM or Scam?
Welcome to my ProTradeBTC Review!
There has been some buzz about this latest crypto MLM company to pop up and I decided to take a closer look.
Chances are someone approached you about the business opportunity and you landed here to make sure it's legit.
The good news is I am going to walk you through he company, products and compensation plan so you can make the right decision.
Just make sure you PAY close attention and read this to the end…
What Is ProTradeBTC Review?

ProTradeBTC claims to be a company that specializes in day trading which includes markets like stock market, forex, cryptocurrencies and binary options.
Our goal is to provide investment opportunities for all types of investors who wish to make a profit quickly with low risk. In addition, our project is offered to investors who wish to maintain a long time of partnership
Now that all sounds great, but when I looked into the leadership team behind the company, I noticed there is no information on who runs or owns the company.
The domain "protradebtc.com" was privately registered on January 8th, 2022 making this company brand new.
They also have a UK Incorporation for the company name PROTRADEBTC LTD with company number 13852350.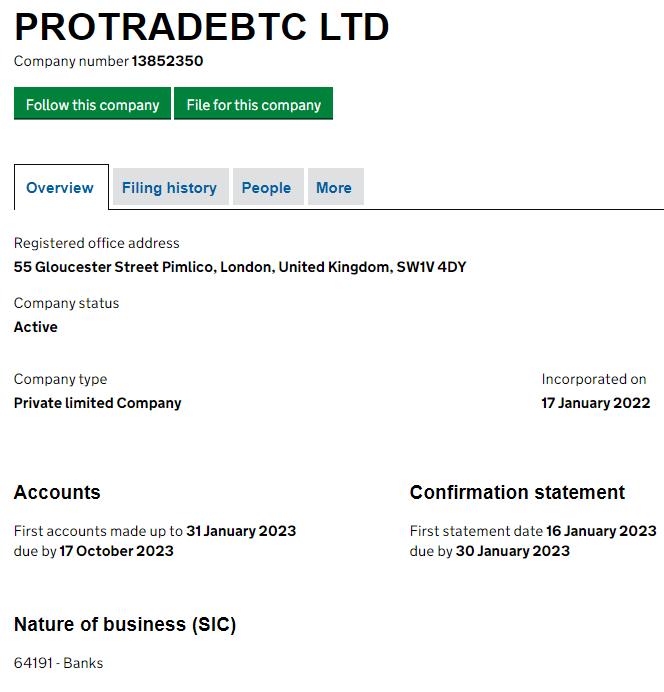 UK incorporations can be purchased for dirt cheap and doesn't really say much if the company is legit or not.
Now because they are in the investment niche, they should be registered with the FCA, but I didn't see that registration.
You would think experts in this field would have some kind of track record or a leadership team that is transparent with their claims…
What Are ProTradeBTC Products?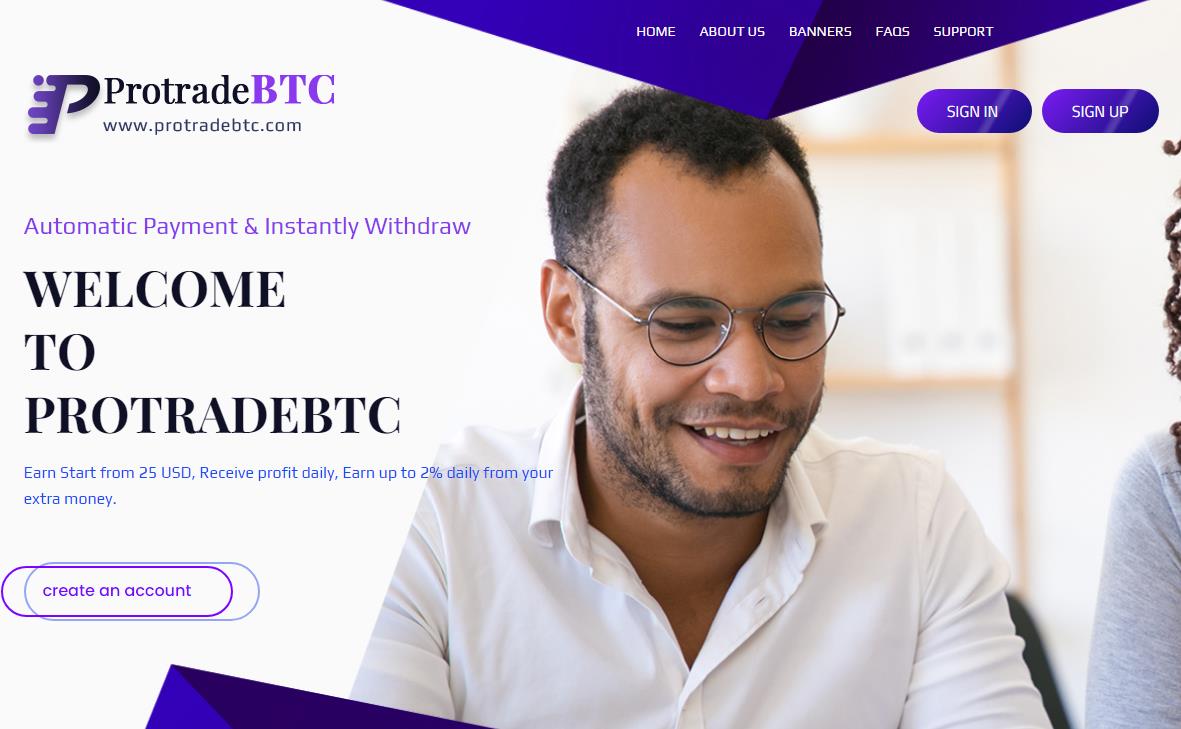 ProTradeBTC claims to have services in the investment niche where they take your funds and invest it in the stock market, forex, cryptocurrencies and binary options opportunities to get you a guaranteed return.
Now, they have no evidence of that service because I couldn't see anything in action…
Another thing you can do is become an affiliate and promote the Pro Trade BTC affiliate membership and start earning commissions.
How Do You Make Money With ProTradeBTC.com Review?
ProTradeBTC.com has two methods on how to start earning with them.
First method is to invest into the company on a promise you will get a guaranteed return.
Second method is to recruit other affiliates who invest into the company and get a commission as a percentage of their investment.
Investment Plans
ProTradeBTC has four investment plans to choose from with different investment amounts and returns.
Starter Plan – invest $25 to $300 and receive 1% daily for 15 days
Silver Plan – invest $301 to $599 and receive 1.2% daily for 20 days
Gold Plan – invest $600 to $999 and receive 1.5% daily for 25 days
VIP Plan – invest $1000 to $200,000 and receive 2% daily for 30 days
Payments are made in the following cryptocurrencies: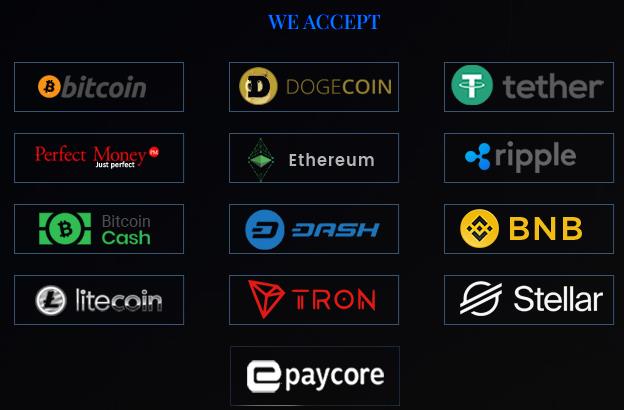 Referral Commissions
Referral commissions are paid through a unilevel compensation plan structure.
ProTradeBTC caps their unilevel at three levels deep and you can earn on your downlines investments are a percentage.
Level 1 – 4% (personally sponsored affiliates)
Level 2 – 2%
Level 3 – 1%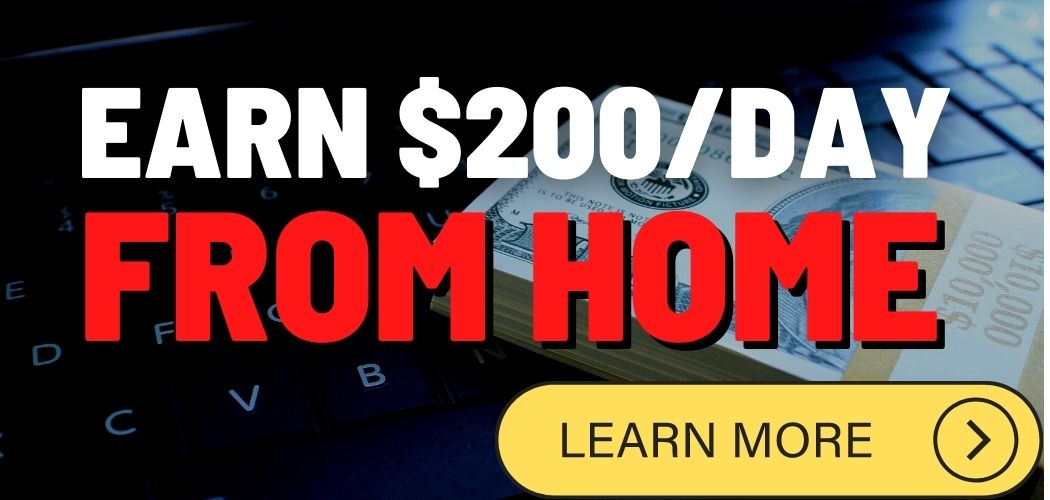 Cost To Join ProTradeBTC.com Reviews
ProTradeBTC.com affiliate membership is actually free, but if you want to be part of their investment opportunity you must invest anywhere between $25 to $200,000.
What Are Other ProTradeBTC Reviews Saying?
Right now all of the ProTradeBTC reviews are 100% biased and are done by affiliates.
To be honest there isn't many right now because this company just launched a few days ago, but the ones are up (except for this one) want you to join because they are an affiliate.
Final Verdict Should You Join?
Does the ProTradeBTC Scam or "ProTradeBTC.com Scam" exist?
Let's just look at the facts…
First we have no idea who runs or owns the company which is a huge redflag.
Second, they do have a UK incorporation but most of the scams I reviewed take this route because they are dirt cheap to purchase.
Third, I couldn't find any proof of trading of any kind….
Only thing I could verify is new investments paying off existing members which makes this company a ponzi scheme.
Once recruitment slows down, this company will exit scam on their investors.
99.9% of the people lose out because there is never any warning before they pull the plug.
I have seen crypto MLM companies in this space last 21 days to 2 years…
It's almost like gambling…
I can't recommend this company because you are most likely to get scammed.
If you want to actually learn a skill set that makes you passive income, check out my number 1 recommendation below…
It's been in business for 2+ years and we teach people the SKILLS on how to make money online not a gimmick.
Tired of Scams? My #1 Recommendation
If you landed on this blog, you want to actually know how to build a profitable business online right?
First time ever we are offering an business course that helps you build ANY business online including network marketing.
You are going to learn exactly how to drive your ideal customer to your website, collect their emails and convert them to buying customers without ever talking on the phone.

Once you learn this skill set, the sky is the limit when it comes to building your business and I have personally generated 6 and 7 figure businesses in different niches.
Plus, every single person gets a ONE on ONE advisor to make sure everything is being done properly.
Follow me on Social media below:
Subscribe To My YouTube Channel Here.
See you at the top,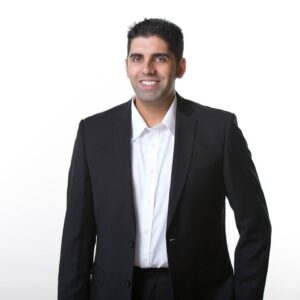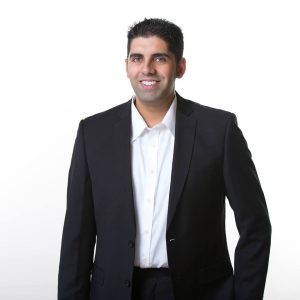 -Jesse Singh
P.S.  If you are tired of failing ANY business, click here and check this out to take your game to the next level.