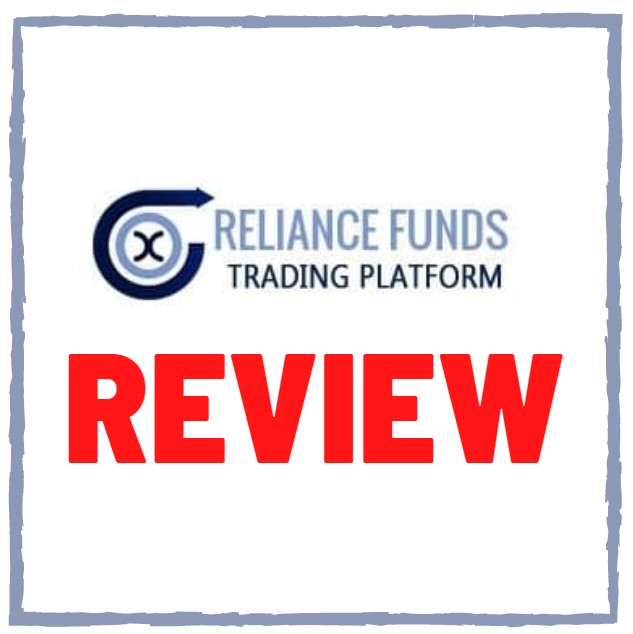 Reliance Funds Review – Legit Up To 8.5% Daily ROI MLM or Scam?
Welcome to my Reliance Funds Review!
As of right now, this cryptocurrency MLM company is on "DAY 1" in it's life cycle, so I wanted to jump early on this one.
Chances are someone approached you on their passive returns opportunity and now you landed here to make sure it's legit.
The good news is I am going to walk you through the company, products and compensation plan so you can make the right decision.
Just PAY close attention and read this to the end…
What is Reliance Funds Review

Reliance Funds has a team of "talented" enthusiast, exchange traders who apparently united and founded Reliance Funds in order to build a investment portfolio for the sake of profitable trading at digital currency exchanges.
So how does this company promise such high returns?
According to RelianceFunds:
Our company's high profit margins in the area of cryptocurrency trading are associated not only with the great experience and expertise of our leading traders, but also with the powerful support of our partner analytical agencies that perform multivariate market analysis and provide us with valuable information regarding the most promising exchange deals. Smart internal money management of our company also plays a great role. Its main principle lies in the effective distribution of own and leveraged financial assets for the sake of profit maximization.
I would love to know know these experts are that founded this company because there is no information about them anywhere.
The domain registration on "reliancefunds.top" shows it was privately registered on June 22nd, 2021.
As I write this blog post, they are one DAY 1 on being online…
For a crypto MLM company promising up to 8.5% daily ROI, they should be transparent about who is running this thing.
Wouldn't you be proud of the fact you figured out how to make these high returns legally?
Anyway, let's keep going in this RelianceFunds.Top review…
Reliance Funds Products
When it comes to have retail products or services, I can't find any inside of Reliance Funds.
What you can do is become an affiliate and promote the affiliate membership.
From there you can also invest into one of their investment plans so you can start receiving daily returns.
Reliance Funds Compensation Plan
Reliance Funds has affiliates invest into the company on a promise they will get a guaranteed return.
Affiliates can also sponsor new members and earn a commission as a percentage on the invested funds.
Plan 1 – invest $30 to $999, receive 5.5% daily Roi for 30 days
Plan 2 – invest $1,000 to $1,999, receive 6.5% daily Roi for 30 days
Plan 3 – invest $2,000 to $3,999, receive 7.5% daily Roi for 30 days
Plan 4 – invest $4,000 to "almost unlimited", receive 8.5% daily Roi for 30 days
Cryptocurrencies they use are bitcoin, bitcoincash, bitcoingold, dash, litecoin and dogecoin.
Referral Commissions
Referral commissions are paid as a percentage on the invested funds by your downline members.
Reliance Funds pays through unilevel compensation plan and pays 4 levels deep.
The number of levels you can get paid on will depend on how much you invested.
Level 1 – 5% (Invested amount $30 to $1,000)
Level 2 – 6% (invested amount to unlock $1,001 to $2000)
Level 3 – 7% (invested amount to unlock $2,001 to $4,000)
Level 4 – 8% (invested amount to unlock $4,001 to $500,000)
Cost To Join Reliance Funds
The Reliance Funds affiliate membership is actually free to get started with, however, if you want to earn passive returns you must invest at least $30.
Unlike all the other Reliance Funds reviews out there I am going to keep it real in the verdict below…
Final Verdict
Does the Reliance Funds scam exist?
Well let's just look at the facts and find out.
First, we have no idea who runs or owns the company but apparently a bunch of experts got together and launched this thing.
Second, they talk about crypto trading, but I couldn't find any proof of this anywhere.
End of the day, talk is cheap and if you are claiming these crazy returns you have to back them up.
Third, if these expert traders in Reliance Funds actually can generate up to 8.5% returns daily for 30 days, why do they need an affiliate program and a ton of people?
They could simply take a handful of investors and become billionaires in a short few years.
The reason is simple…
New investments are paying off existing members and there is no trading going on because they have no evidence of it.
Being a UK incorporation company, they should be registered with the FCA to offer these securities but I couldn't find anything.
Right now they are offering illegal securities because the company is just a ponzi scheme.
I personally can't recommend RelianceFunds….
My #1 Recommendation
If you landed on this blog, you want to actually know how to make money online right?
When it comes to crypto, one thing you need is CASHFLOW so you can invest in more legit cryptocurrencies and getting another job isn't the best way to do that…
If you want to learn how you can increase your cash flow without trading your time for money…

Once you learn this skill set, the sky is the limit when it comes to cash flow.
From there you can invest in appreciating assets and build long term wealth.
Remember to follow me on social media below because I am actually real and want to serve you.
I hope you enjoyed my Futurion Finance review and if you have any questions feel free to ask in the comments below…
Follow me on Social media below:
Subscribe To My YouTube Channel Here.
See you at the top,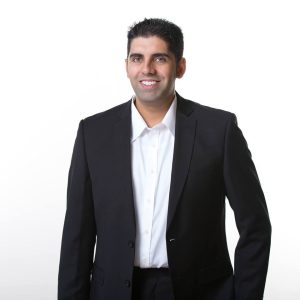 -Jesse Singh
P.S.  If you are tired of failing ANY business, click here and check this out to take your game to the next level.