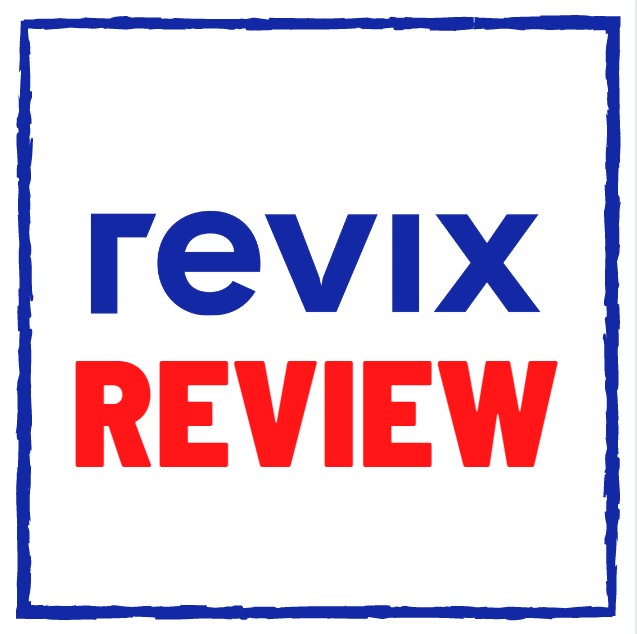 Revix Review – Legit Crypto Investment App Or Scam?
Welcome to my Revix Review!
There has been some buzz about this crypto investment app so I decided to take a closer look.
Chances are someone approached you about their investment opportunity where you can put funds into different crypto's and now you landed here to make sure it's legit.
The good news is I am going to walk you through the company and services so you can make the right decision.
Just PAY close attention and read this to the end…
Revix Review (Company)

Revix is a company that helps you diversify your investment into many different crypto assets.
Think of this as an app that lets you invest in the stock market but for crypto.
One thing Revix talks about is how their crypto bundles are like the S&P 500 for crypto which lets you invest in the top crypto assets.
The found and CEO of Revix is Sean Andrew Sanders.
In the past he has worked at Venture Capital firm Knife capital.
Other things he worked as is a tech analyst, and General Pacific Management services as a portfolio manager.
Sean Andrew Sanders as also founded 3 different start-ups which include Sataya, Blocktree Capital and Application Portal.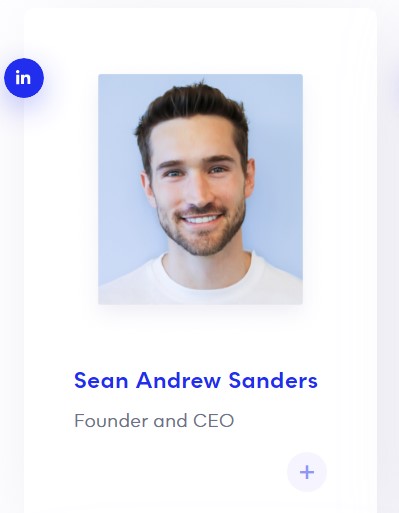 Looking at the domain registration on "Revix.com" I found out it was privately registered on April 19th, 2002 and later updated on April 05th, 2019.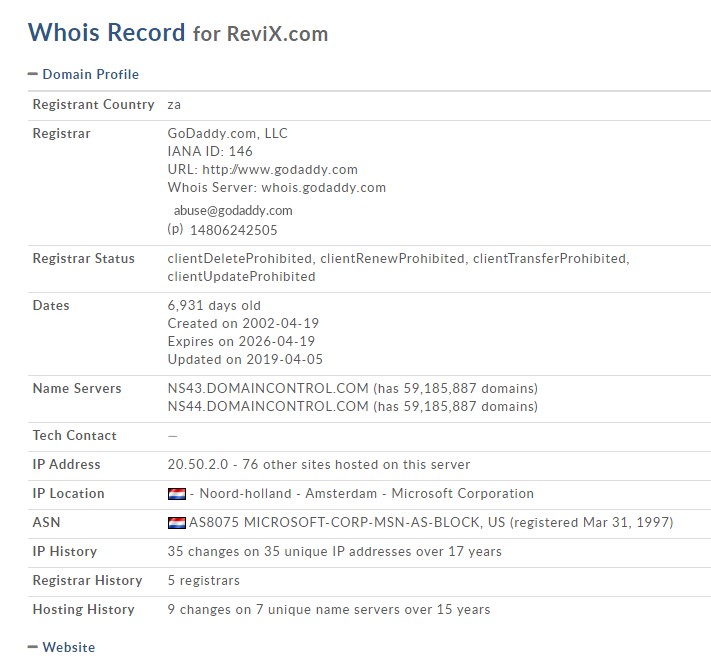 Revix is incorporated under the company name Revix UK Limited and has an address: Hatherley House, 15-17 Wood Street, Barnet, Herts, United Kingdom, EN5 4AT which looks like this: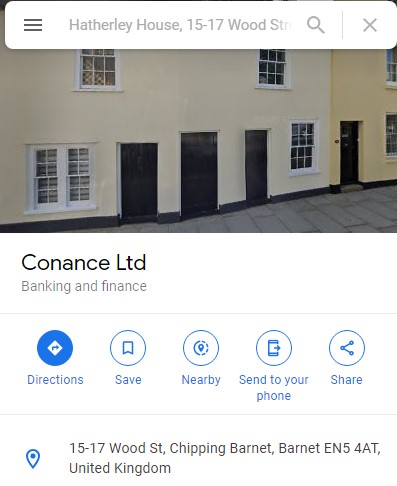 Which says it belongs to Conance LTD.
Now on their website their UK address is:
Senna Building : 97 Hackney Road E2 8JF, London United Kingdom.
Which showed a few buildings.
Why the disconnect between those addresses is unknown…
The South African address Equinox Building 154 Main Rd, Sea Point 8005, Cape Town South Africa has a bunch of businesses in that building.
Revix is not listed as one of them…
Revix UK Limited was incorporated on December 5th, 2018 and has the right directors under the people section which corresponds with their website.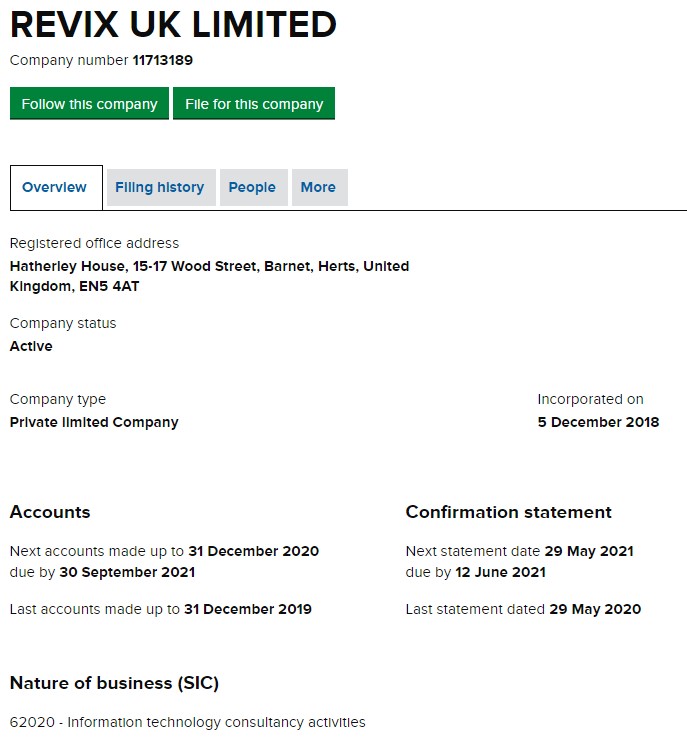 The biggest concern I have is the addresses are not lining up and for a company that is in the crypto space which is plagued with so many scams, this needs to be addressed.
Website traffic has been on the rise overall looking at the chart below:

Most of the traffic coming into the company is from South Africa and United States:

If you look at the traffic visitors, what I find odd is there is no real traffic before November 2020…
I expected the website to have traffic since late 2018 or early 2019…
Revix Reviews (Products)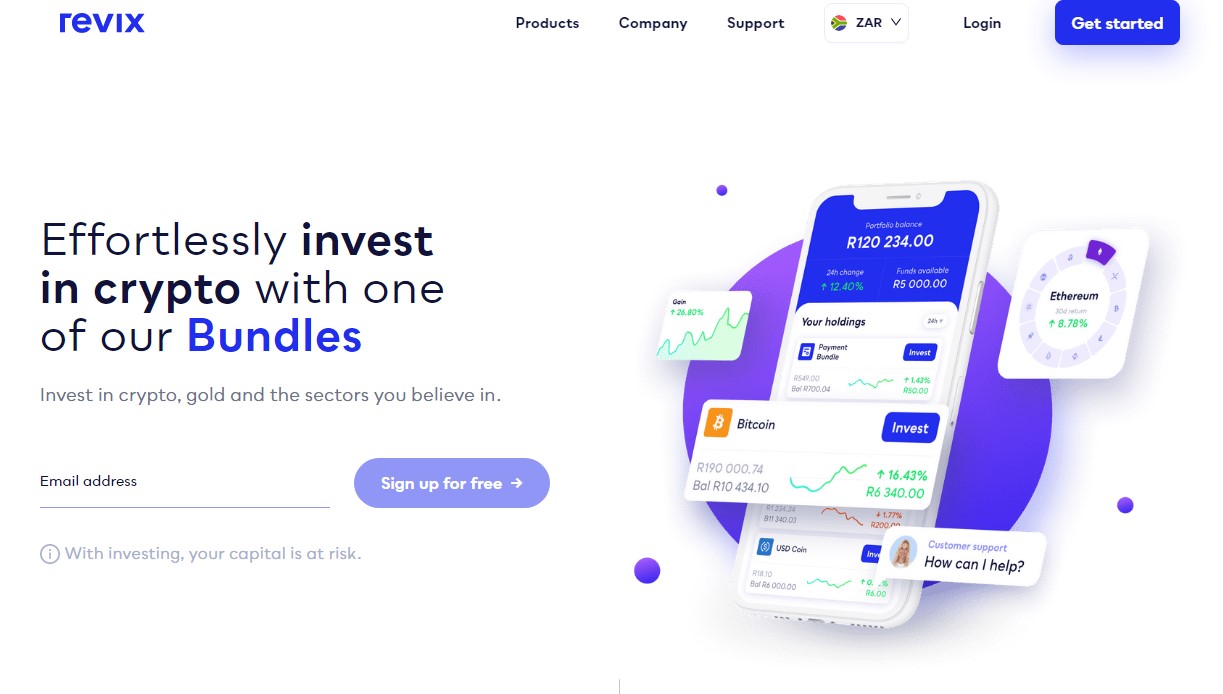 Revix offers investment opportunities in crypto currencies where you can invest in multiple crypto at once.
This is like all the apps and websites you see for stocks where gives you the ability to buy and sell.
When it comes to crypto, you can invest in Bitcoin, Ethereum, PAX Gold, the Top 10 Bundle, Smart Contract Bundle and Payment Bundle.
In the near future they will have Sectors available where you can invest in different projects like legal cannabis, ai technology, esports and gaming, electric vehicles etc.
Affiliate Program
Revix does have an affiliate program, but it's not your typical MLM style type where it pays people a commission.
Revix gives you RR points which is their rewards points when you refer people into their program.
Below is what you can be rewarded for:
Sign up – 5 rewards points valued at £0.50
Verify – 5 rewards points valued at £0.50
First Investment – 10 reward points valued at £1.00
Next Investment – 5 rewards points valued at £0.50
Refer A New Member – 150 reward points valued at £15.00
Google Review (Only One Allowed) – 20 reward points valued at £2.00
Survey Complete (Max Two) – 20 reward points valued at £2.00
My concern here was the Google reviews and artificially make them better, but Revix rewards members for any review good or bad.
You can only redeem the points once it hits 200 points (£20.00).
Revix Levels
When you first get started, you are automatically in the "Blue" level.
The more reward points you earn, the higher your level can be which come with additional benefits.
Blue – no requirements but offers no benefits.
Silver – earned 200 Revix points, receives 10% off trading fees
Gold – earned 500 Revix points, receives 20% off trading fees and dedicated account manager
Platinum – earned 1,000 Revix points, receives t-shirt, 35% off trading fee's and account manager
VIP – earned 5,000 Revix points, receives t-shirt, cap, hoodie and 50% off trading fees
Revix Pros
I am going to list the pros I see as of right and remember you should always do additional research on top of my Revix review.
Not an typical crypto MLM company
Does not guarantee returns
Let's you invest in multiple cryptocurrencies at onces
Don't see a ponzi scheme
Revix Cons
In this section I am going to list the cons I see with this company and again always do additional research when thinking about getting started.
Couldn't pin point their exact address
Revix is not regulated by any financial institute
Traffic stats are not consistent with Revix's timeline
I know they are not offering actual securities, but Cryptoasset services are not regulated by any regulatory body.
They say this in their disclaimer:
Cryptoasset services are not regulated by any regulatory body. Please be aware that: (i) you will have no recourse to the Financial Ombudsman Service or the Financial Service Conduct Authority in the event of a complaint relating to Cryptoasset services; (ii) your Account is not protected by a financial services compensation scheme; and (iii) Cryptoassets may experience frequent price volatility resulting in a high degree of risk and can result in the loss of your invested capital. Before investing, you should ensure that you fully understand all the risks involved and take into consideration your level of experience and investment objectives. You should not invest more than you can afford to lose.
At least they are being honest…
Final Verdict
So does the Revix scam exist?
After doing my personal investigation I don't see this company being a scam, but I do have my concerns.
Revix really needs to be more transparent about their address because I couldn't find them at any of the ones they provide.
This is very important specially when you are offering investment opportunities.
I will let the regulatory stuff slide because they are not offering securities.
The reason for that is simple…
If you decide to use an app like Wealth Simple to invest in stocks and you lose money, you just lose money…
Investing is risky and you should always do your research.
Revix isn't offering any kind of investment packages where they are promising some kind of return through trading.
You are simply investing in the cryptocurrencies and that's about it.
My verdict is it's not a scam, but they really need to address their address (no pun intended).
I hope you enjoyed my Revix review and if you have any questions, feel free to ask in the comments below…

Now before you go…
If you want to learn how you can take ANY business and scale it to your dreams and goals?
This is the EXACT system and strategies I used going from a car mechanic who worked 60 hour weeks to finally have the time freedom I always wanted…
Partner up with me by clicking the banner below: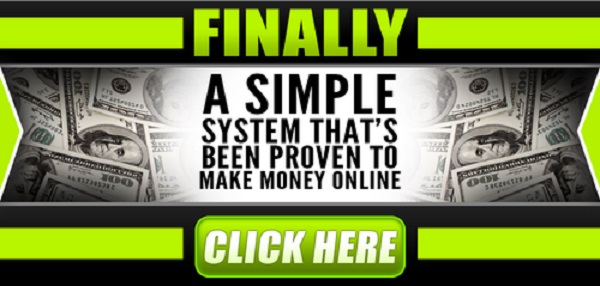 We will show you EXACTLY how to build a business online and customize a plan just for you.
We will help you choose a nice, setup your online business and offers that you can promote.
You can even use a network marketing company if you wish to the sky is the limit.
On top of that you will get ONE on ONE mentoring to make sure you are doing things right.
Follow me on Social media below:
Subscribe To My YouTube Channel Here.
See you at the top,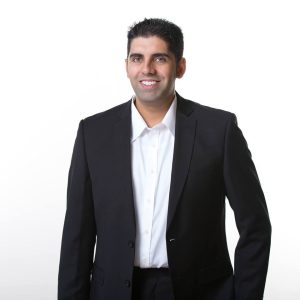 -Jesse Singh
P.S.  If you are tired of failing ANY business, click here and check this out to take your game to the next level.