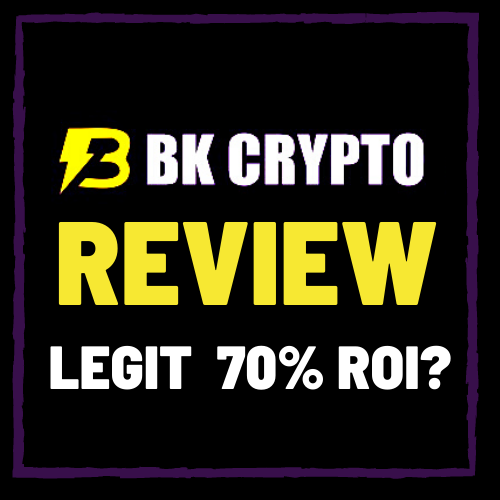 BK Crypto Review – Legit 70% Profit or Mining Cycle Clone Scam
Welcome to my BK Crypto review!
There has bee some buzz about this company so I decided to check it out for myself.
Chances are someone approached you about their investment opportunity where they are promising a return and you landed here to make sure it's legit.
The good news is I am going to walk you through the company, products and compensation plan so you can make the right decision.
Just PAY close attention and read this to the end.
BK Crypto Review (Company)

BKCrypto brings traders and investors together where investors help you generate a return and investors fund the projects.
What is BK Crypto?
According to the website:
bkcrypto.uk is the cryptocurrency solution that creates an efficient environment for online mining. By making mining productive and accessible on a user-friendly platform, members of the BitFortune network gain access to great opportunities facilitated by effective operational centers.
When I typed that BOLD part of the text into Google, it was word for word the same as another site called "Mining Cycle".
In fact, everything is the same except for the actual name…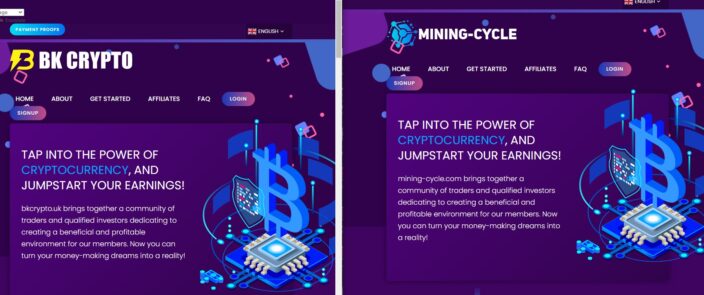 Here is another screen shot of BKCrypto and Mining-Cycle side by side…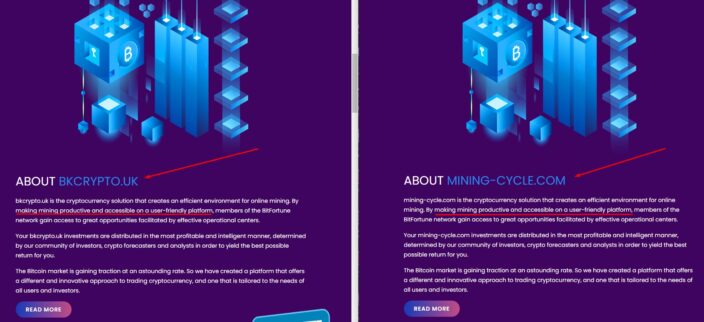 Last one I promise…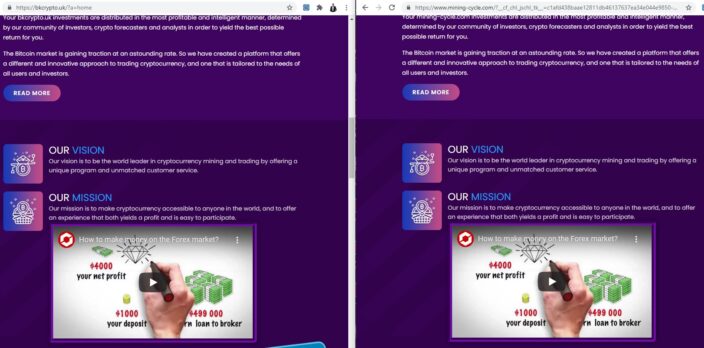 It looks like BK Crypto and Mining-Cycle are EXACT clones of each other.
There is no information on who runs or owns the company anywhere on both websites.
BK Crypto's website domain was registered privately on October 24th, 2020.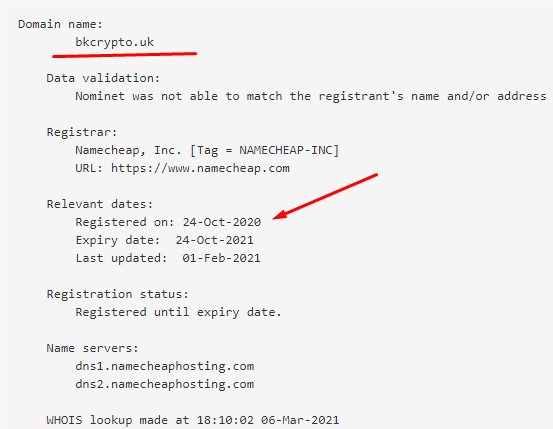 When I took a look at the mining-cycle.com domain, it was registered privately on June 12th, 2020.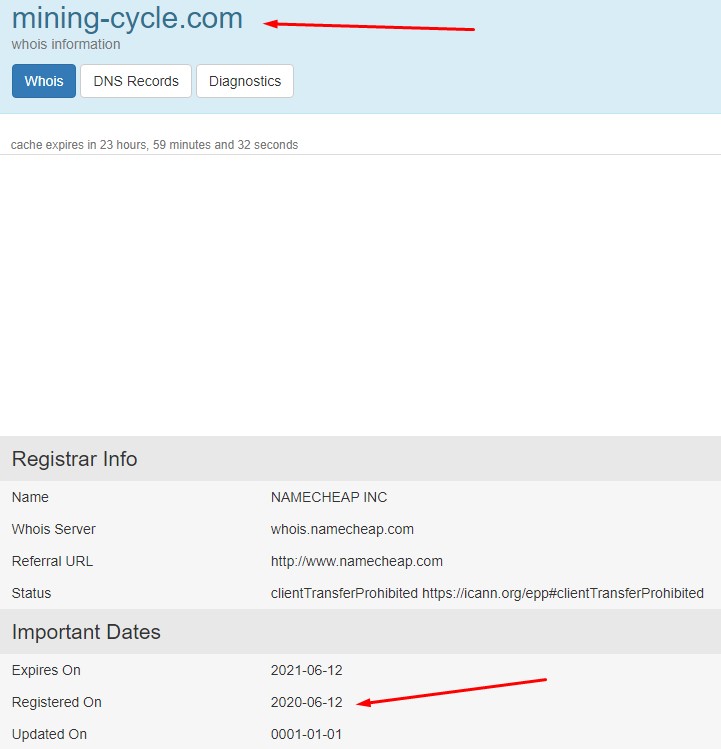 It could be either Mining-Cycle was taking a dump and they launched BK Crypto or it could be other people copying each other's opportunity.
I have a feeling they are owned by the same anonymous owner(s).
One thing that BK Crypto has that Mining-Cycle doesn't is a UK incorporation.
Incorporation is under the name BK Crypto Limited.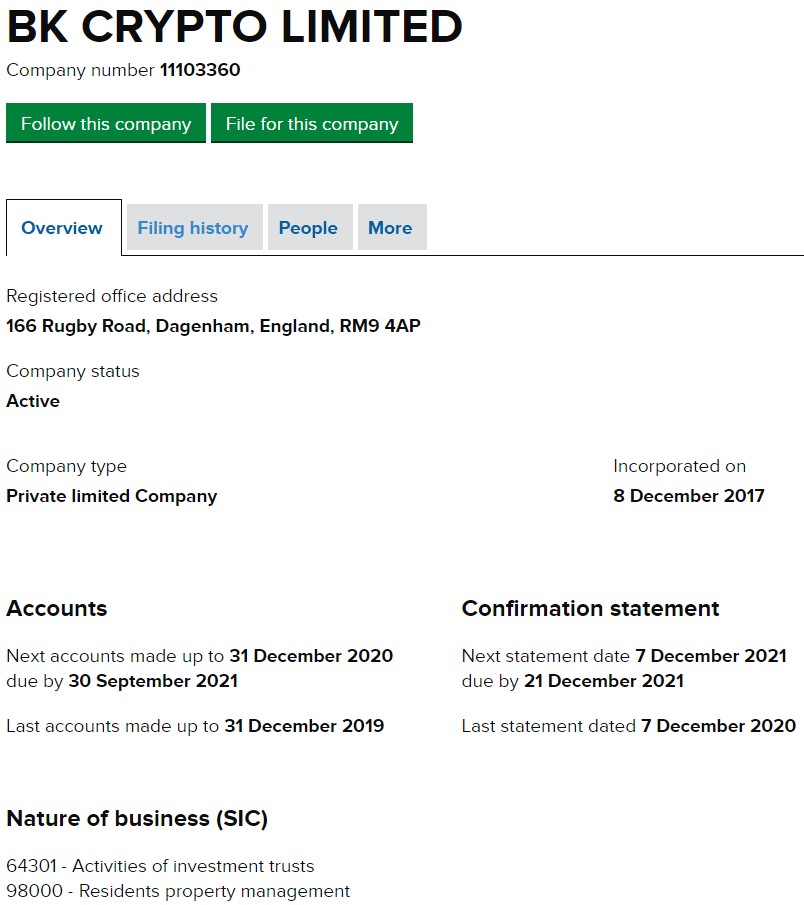 As you can see BK Crypto was incorporated on December 8th, 2017…
That doesn't sound right to you does it?
They company wasn't even online until October 24th, 2020.
This just means they provided another companies incorporation.
Yikes…
If these were legit sites, why are the ownership not being transparent about themselves?
Why did BKCrypto provide another companies UK Incorporation?
Anyway, let's take a look at the products next…
BK Crypto Reviews (Products)
When it comes to BK Crypto or Mining-Cycle to actual retail products, both MLM companies have nothing going on.
You can't purchase anything at the retail level.
All you can do is become an affiliate and promote their affiliate membership.
Once you become an affiliate, you can start investing into the company.
BK Crypto Compensation Plan
BK Crypto has affiliate invest into the company on a promise they will get a guaranteed return.
Investment Plans
Invest $50 to $100, receive 10% profit after 24 hours
Invest $500 to $10,000, receive 22% profit after 48 hours
Invest $1,000 to $15,000, receive 40% profit after 3 days
Invest $5,000+, receive 70% profit after 5 days
Referral Commissions
Referral commissions are paid through a three tier unilevel compensation plan structure.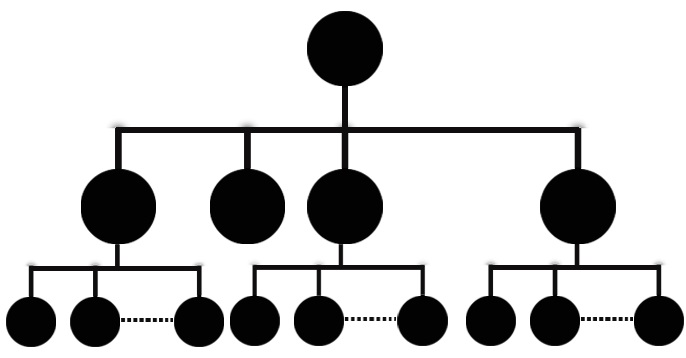 You earn a percentage of your downlines invested funds across these 3 levels:
Level 1 – 8%
Level 2 – 2%
Level 3 – 1%
Cost To Join BKCrypto
The affiliate membership is free, however, if you want to be part of the investment opportunity you must invest at least $50.
Unlike all the other BK Crypto reviews out there I am going to keep it real with you.
Final Verdict
So does the BK Crypto scam exist?
Well let's just look at the facts…
We have no idea who is running this company.
They provide someone elses UK incorporation and trying to pass it as their own.
Now let's think about this logically…
If BK Crypto really had the ability to legally produce anywhere between 10% to 70% return on your investment, do you think they need any affiliates or investors?
Just ask yourself that question…
Of course they don't!
They could take a small bank loan and become billionaires over a few short years.
It would be easy money.
However, that's not the case…
They need investors because what they are doing is running a ponzi scheme.
BKCrypto is taking in new investments to pay off existing members.
Once recruitment slows down, the company will collapse.
Because they hid their tracks very well, they will run with the money and will be no where to be found.
I can't recommend a ponzi scam like this…
I hope you enjoyed my BKCrypto review and if you have any questions, feel free to ask in the comments below…
Now before you go…
If you want to learn how you can take ANY business and scale it to your dreams and goals?
Partner up with me by clicking the banner below: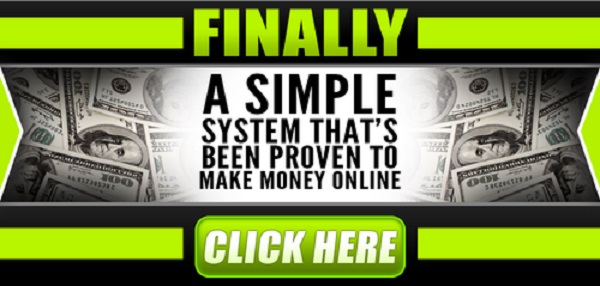 We will show you EXACTLY how to build a business online and customize a plan just for you.
We will help you choose a nice, setup your online business and offers that you can promote.
You can even use a network marketing company if you wish to the sky is the limit.
On top of that you will get ONE on ONE mentoring to make sure you are doing things right.
Follow me on Social media below:
Subscribe To My YouTube Channel Here.
See you at the top,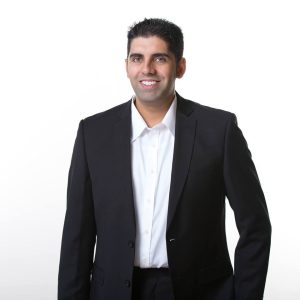 -Jesse Singh
P.S.  If you are tired of failing ANY business, click here and check this out to take your game to the next level.