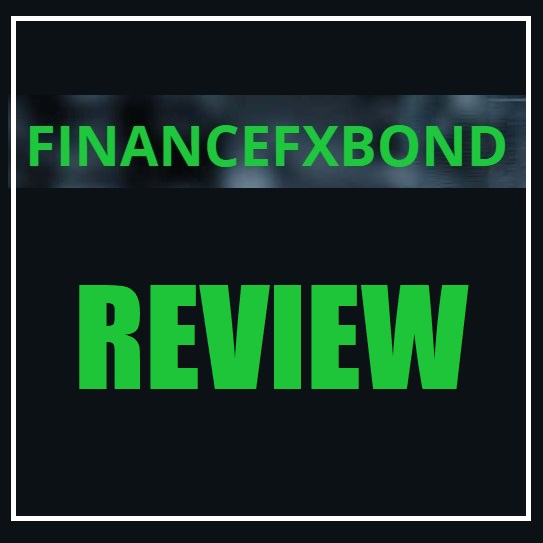 FinanceFXBond Review – Legit 300%+ ROI Or Huge Scam?
Welcome to my FinanceFXBond review!
This is the latest investment opportunity that came across my desk which isn't a MLM company strangely.
All you can do is become an investor and buy in one of their packages.
They are promising a range of ROI's some over 300%!
You landed on this blog post because you want to make sure if this is a legit company.
The good news is I am going to walk you through everything so you can make the right decision.
Just PAY close attention and read this to the end because I go through everything!
FinanceFXBond Review (Company)

Finance FX Bond seems to be run by CEO Mark Johnson who has no digital footprint at all.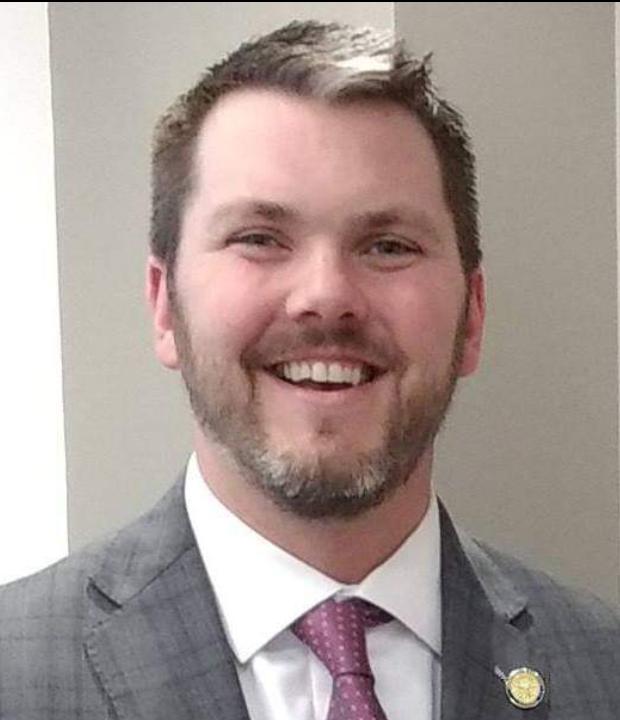 I couldn't find him anywhere on the internet which could only mean one thing…
It's a fake CEO and using someone else's stock photo.
After doing more research on this name and I found a real Mark Johnson.
This Mark Johnson is a former HSBC banker who was convicted in the US of fraudulently rigging a multi-billion dollar currency exchange deal.
He was released out of prison after he put up his $1 million bail.
Strangely he is returned to the UK and his case is still going on today.
FinanceFXBond strangely deals with the US and UK as well…
Interesting…
Could be a coincidence but this one seems way too close to home.
Why would you name your CEO after someone that's been in prison and in currency trading/forex?
When I looked at the domain registration on "financefxbond.com" I found out it was privately registered on August 17th, 2020.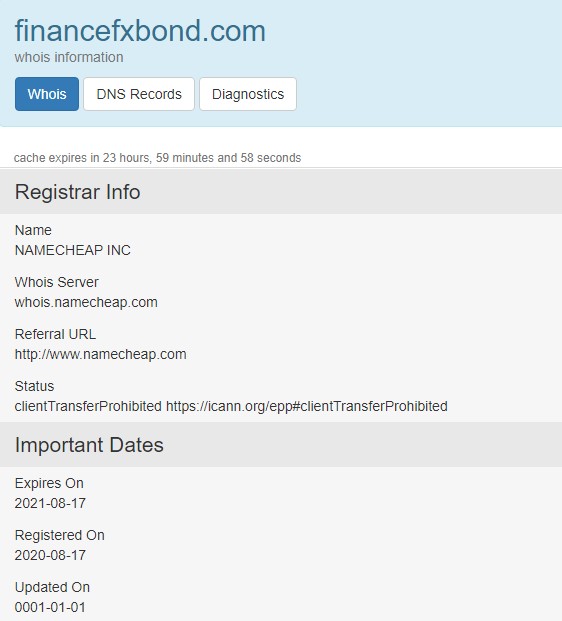 FinanceFXBond doesn't have a UK incorporation certificate on their website.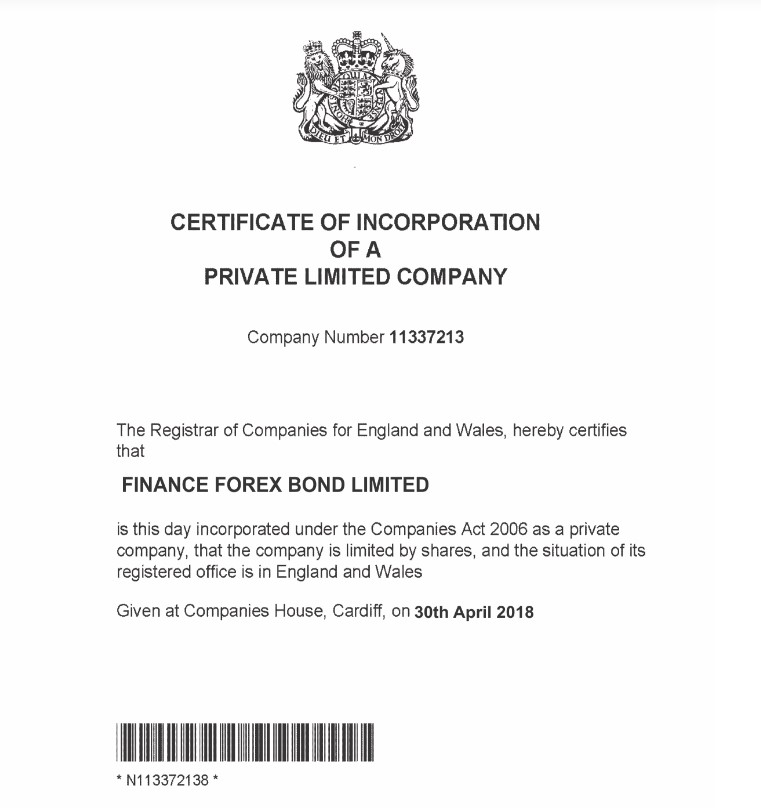 It's strange they were incorporated nearly two years before their website was live.
Something definitely was fishy about this so I decided to dig deeper.
When I did a search for UK companies under "Finance Forex Bond Limited" nothing showed up.
I decided to search for the company number found on their certificate and it all made sense…
Financial Forex Solutions Limited popped up…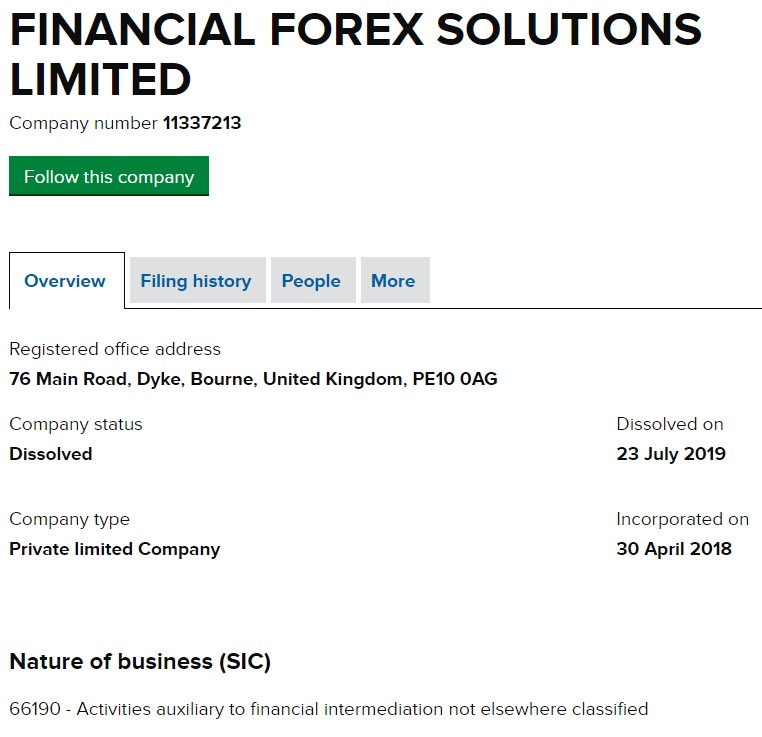 This company was dissolved on July 23, 2019.
In other words, they are using a fake company run by a fake ceo so far…
FinanceFXBond Reviews (Products)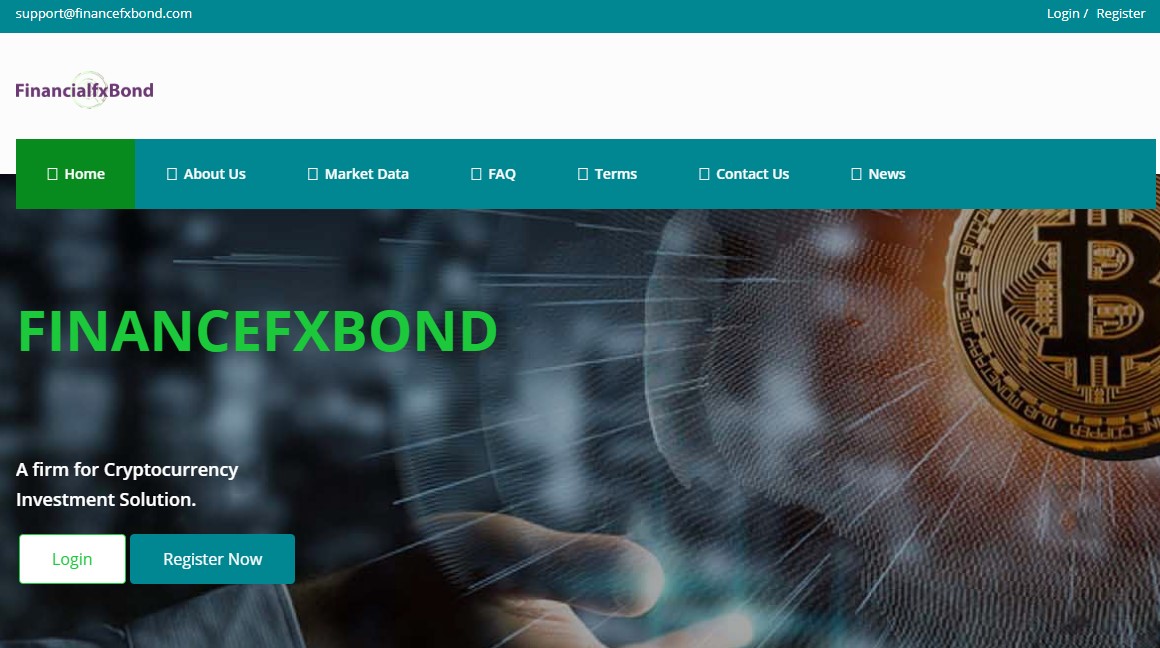 Finance Forex Bond Limited offers investment plans to investors that promise some crazy return on investments.
Overall they have six plans you can invest in:
Mini Plan – Invest $50 and receive $200 over 14 days
Silver Plan – Invest $100 and receive $400 over 14 days
Gold Plan – Invest $300 and receive $1200 over 14 days
Platinum Plan – Invest $500 and receive $2000 over 13 days
Diamond Plan – Invest $1000 and receive $4000 over 11 days
Diamond++ Plan – Invest $5000 and receive $20000 over 7 days
You can withdrawal after 24 hours after investments have matured.
They don't charge any withdrawal fee's.
FinanceFXBond Compensation Plan
When it comes to a compensation plan or affiliate plan I couldn't find anything on their website.
It seems to me it's purely an investment company…
I will be honest, this is the first time I reviewed an investment company that offers crazy returns without a compensation plan.
Now maybe they do have one, but I just couldn't find anything.
Cost To Join Finance Forex Bond
Finance Forex Bond will run you anywhere between $50 to $5000 to get some kind of return in their company.
Unlike all the other FinanceFXBond reviews out there I am going to keep it real with you…
PAY close attention…
Final Verdict
So does the FinanceFXBond scam exist?
Well let's just look at the facts…
Apparently all of their external revenue companies from binary options, forex, spreads and cryptocurrency.
Also they claim they are regulated by the CFTC and is based out in New York.
FINANCE FOREX BOND is one of the leading platforms in the United States offering binary options, Forex and spreads. Regulated by the CFTC and based in New York. It is also regulated by the IFSC of Belize, as well as the Cyprus Securities and Exchange Commission.
After doing a quick search on CFTC, nothing came up…
Plus because they are offering returns and now claims to be in the USA and UK, they must register with both the SEC and FCA.
No registrations were found…
In other words, they are offering illegal securities…
What most likely is happening is new investments paying off existing investors.
This will make's the company a ponzi scheme.
Plus the fake company name registration and fake CEO doesn't help either.
I can't recommend this company…
Anyway, I hope you enjoyed my Finance FX Bond review and if you have any questions feel free to comment below…
Now before you go…
If you want to learn how you can take ANY business and scale it to your dreams and goals?
Partner up with me by clicking the banner below: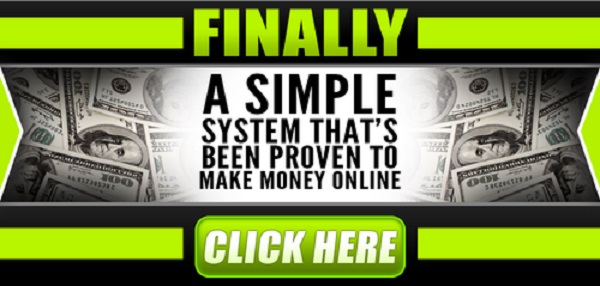 We will show you EXACTLY how to build a business online and customize a plan just for you.
We will help you choose a nice, setup your online business and offers that you can promote.
You can even use a network marketing company if you wish to the sky is the limit.
On top of that you will get ONE on ONE mentoring to make sure you are doing things right.
Follow me on Social media below:
Subscribe To My YouTube Channel Here.
See you at the top,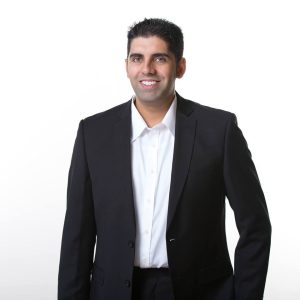 -Jesse Singh
P.S.  If you are tired of failing ANY business, click here and check this out to take your game to the next level.