Welcome to my third party unbiased Auvoria Prime review!
There has been some buzz about this company mainly because it's a reboot of Eaconomy.
Chances are you have been approached about the business opportunity and you landed here to make sure it's legit.
The good news is I am going to walk you through the company, products and compensation plan so you can make the right decision.
Pay close attention and read this to the end…
Auvoria Prime Review

This seems to be the third attempt to make this trading bot to work.
It first started as SilverStar Live which ended up with a hefty $75,000 CFTC fine.[1]
Shortly after that, Co-owners Hassan Mahmoud and Candace Ross-Mahmoud rebooted the company as Eaconomy.
Looks like last month Eaconomy went under and had some internal issues.[2]
Auvoria Prime came out shortly after that this time headed up by Chief Network Officer Sal Leto.
When Auvoria Prime first launched, Eaconomy filed a lawsuit against them on March 23rd.
Sal Leto was Eaconomy's Vice President of operations.
Before all of this Sal Leto's promoted OneCoin which was one of the biggest ponzi schemes ever.[3]
When that went under, he switched over to iPro Network which was recently sued by the SEC for being a $26 million dollar pyramid scheme.[4]
Auvoria Prime's Executive Team
Anyway, here is a quick overview of Auvoria Prime's executive team:
Joshua Phair is Auvoria Prime's Chief Financial Officer, brought on as an Eaconomy consultant in July 2019
Bill Wynne is Auvoria Prime's Chief Technology Officer, formerly Eaconomy's Chief Technology Officer
Vanessa Leto (aka Rosario Lopez) is Auvoria Prime's Corporate Director, she's Sal Leto's wife and evidently partner in crime


Then we got this guy…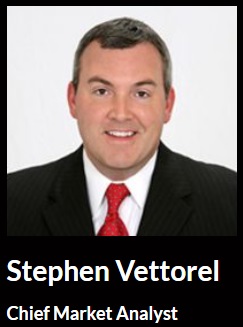 Auvoria Prime's Direct of Compliance is Mariska van de Langenberg who was the CEO of a company called 5 Star Signals back in 2015.
5 Star Signals got hit hard by a securities fraud fine by the Netherland's AMF.
It went under shortly…
I personally wouldn't trust Mariska van de Langenberg for compliance related stuff…
Anyway, the track record of these people is pretty terrible, but let's look into the products next inside of this Auvoria Prime review…
Auvoria Prime Products

Auvoria Prime sells access to automated returns and trading signals.
This is their retail offering.
Ainstein Package – $267 for access to an automated passive returns platform, then $189 a month
Alexander Package – $267 for access to trading signals
Bundled with these packages is a virtual assistant mobile app and forex education program…
Auvoria Prime's StandAlone Products
Airis – Signals based on forex chart analysis for $39 a month
Hailey – "A.I. trend scalping trade software", marked "coming soon" on Auvoria Prime's website but listed for $129 in the compensation plan
Overall the training seems to be good, my concern is about the auto bot trading that isn't offered in the USA but every where else.
The reason for that is simple.
Other countries have similar laws and they could get in trouble with this unless they license themselves.
Check out my IM Mastery Academy review and Tradera review on similar companies in this Forex trading space.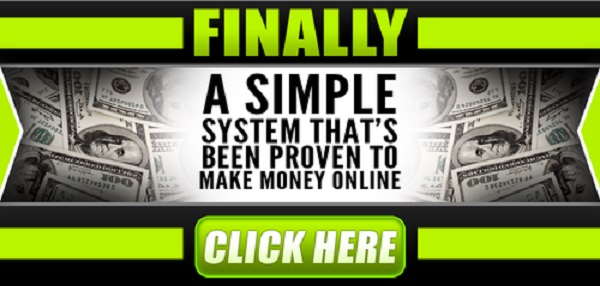 Auvoria Prime Compensation Plan
Auvoria Prime affiliates are forced to maintain an Ainstein and/or Alexander subscription.
Interesting names…
Commissions are paid when they sell these to retail customers or sponsor affiliates to buy these.
Auvoria Prime Commissions Qualifications
To earn commissions and qualify, you must:
Maintain their own Ainstein or Alexander package subscription
Sell three packages to retail customers and/or sponsored affiliates (three active packages must be maintained)
Retail and Sponsoring Commissions
Auvoria Prime pays retail and sponsoring commissions on the sale of Ainstein and Alexander packages to customers and affiliates.
Sale of an Ainstein or Alexander package = $40 commission
Sale of Airis doesn't generate a commission
Sale of Hailey = $20 commission
Residual Commissions
Auvoria Prime pay weekly residual commissions depending on your rank.
There are 11 ranks in total.
Below is the breakdown on how that works:
Active Affiliate – Generate and maintain 140 GV a month (31 days)
Visionary – Generate and maintain 560 PV a month
Visionary 600 – Sponsor and maintain four affiliates and generate 13 Qualifying Group Points (min 4 points in four unilevel team legs)
Visionary 1500 – Maintain four personally recruited affiliates and generate 35 Qualifying Group Points
Icon 3000 – Sponsor and maintain five affiliates and generate 90 Qualifying Group Points
Icon 5000 – Sponsor and maintain six affiliates and generate 250 Qualifying Group Points
Icon 10,000 – maintain six personally recruited affiliates and generate 500 Qualifying Group Points
Auvorian 25K – Sponsor and maintain seven affiliates and generate 1250 Qualifying Group Points
Auvorian 50K – Sponsor and maintain eight affiliates and generate 2500 Qualifying Group Points
Auvorian 100K – Sponsor and maintain nine affiliates and generate 5000 Qualifying Group Points
Auvorian Legend – Sponsor and maintain ten affiliates and generate 15,000 Qualifying Group Points
I couldn't find much information about these qualifying group points anywhere in Auvoria Prime.
Cost To Join Auvoria Prime
Auvoria Prime's affiliate membership will cost you depending on which package you go with:
Ainstein affiliate package – $299 and then $199 a month
Alexander affiliate package – $299 and then $199 a month
Retail customers can also upgrade for $30 and then $19 per month on top of the pricing you saw above.
Alright unlike all the biased Auvoria Prime reviews out there, I am going to tell you how it is…
Auvoria Prime Reviews Legit or Scam?
Final Verdict
So does the Auvoria Prime scam exist?
Major red flag is they are not offering this in the USA (autobot) and offering it in other countries which have similar laws.
They don't want to deal with another CFTC fine like what happened in SilverStar Live.
My concern is if other countries decide to do what the CFTC did with their auto trading part.
As for the regulator education training in the USA, that seems to be perfectly fine.
Overall the company is good if you opt in for the regulator trading versus auto trading which can lead to regulatory issues.
I hope you enjoyed my Auvoria Prime review and remember to share this everywhere so people get the real scoop on this company.
Follow me on Social media below:
Subscribe To My YouTube Channel Here.
See you at the top,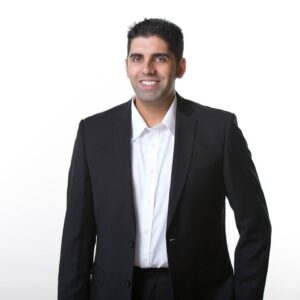 -Jesse Singh
P.S.  If you are tired of failing ANY business, click here and check this out to take your game to the next level.