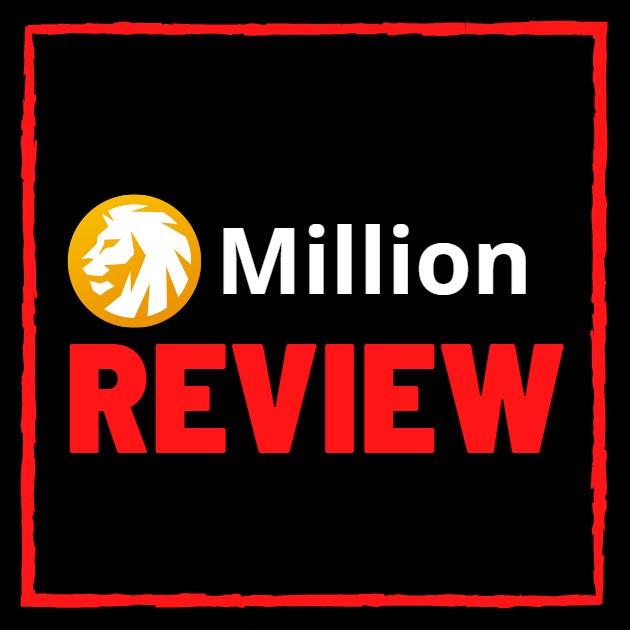 Million Token Review – Legit CryptoCurrency or Pump and Dump Coin?
Welcome to my Million Token Review!
There has been some buzz about this token and I decided to take a closer look.
Chances are someone approached you about how this Million Token is going to go to the moon, and now you landed here to make sure it's legit.
The good news is I am going to walk you through everything I know about this latest MEME coin and give you my honest opinion about it.
Just make sure you PAY close attention and watch this to the end…
Before I jump into this, if you want to learn how you can build a wildly profitable business online step by step over the shoulder with one on one mentoring, then you gotta check out this video.
You will thank me later 🙂
Alright back to the review…
What is Million Token Review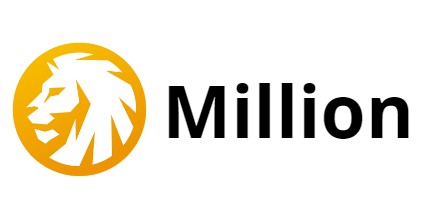 Million Token is a decentralized digital currency set at a minimum of 1.00 $USDC with a fixed cap of 1,000,000+ $USDC.
Apparently it was founded by "Ex" Facebook/Google that has over 1,000,000 subscribers.

To be honest, that doesn't really mean anything if some YouTuber approved this or created this…
I have seen many influencers in the crypto space launching their own token and pumped it with a hard crash leaving thousands of people screwed over with useless coins.
This issue is getting worse and worse, but I hope Million Token is different, but let's keep going in this Million Token review…
Million Token Selling Points
Million token has a limited of 1,000,000 tokens and no more can be created and with scarcity, the value will start going up.
It started at 1.00 $USDC per token.
With 1,000,000 tokens in circulation, it's worth a minimum of 1,000,000 $USDC, but can be worth more in the future.
Million Token Cons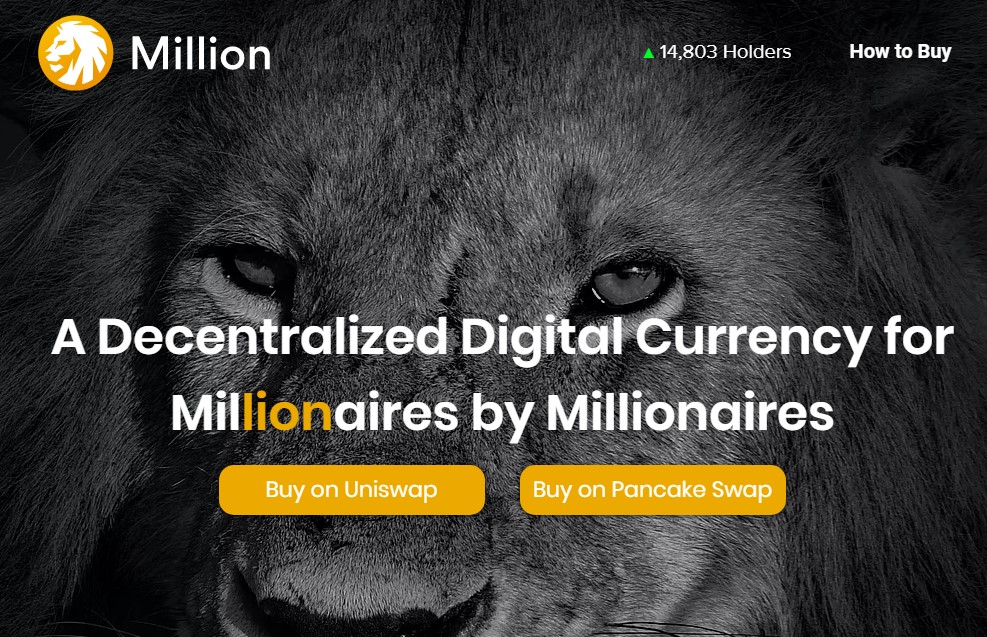 A lot of people might not thing this is a coin, but it's just a ERC-20 smart contract on the Ethereum blockchain and they cost next to nothing to produce.
Yeah they have a maximum of 1,000,000 tokens, but think of it this way…
Those didn't cost much, but some how are worth at a minimum of $1 million dollars.
Not to mention there isn't any main USE for Million Tokens…
You can't buy stuff with it…
What I noticed about the people who pump stuff like this always talk about how they got in early.
Story goes "Hey guys, I found this coin before it pumped and how you should get involved now".
There is no way these "guru's" can find THAT many crypto coins before they pump.
It's just impossible…
Should You Buy MillionToken
To be honest, if you got in early with this it would have been fine but right now Million Token pumped to $228 already and now dumped around $75.
The LOWEST after the pump Million Token hit was $40.
With nothing really pushing this cryptocurrency, I would hold off on this one.
It's not like they are creating something to keep the hype up…
It's just an ERC-20 token with 1,000,000 supply…
There isn't any practical uses for it…
Not like you can stake them?
Anyway, it looks like this cryptocurrency will go down like all the MEME coins that have been entering the space.
As of right now, the crypto market is just down where Bitcoin is at $29,000.
It was over $64,000 earlier this year…
I personally can't recommend something like this…
It's a HUGE gamble…
No long term plans for it.
My #1 Recommendation
If you landed on this blog, you want to actually know how to make money online right?
When it comes to crypto, one thing you need is CASHFLOW so you can invest in more legit cryptocurrencies and getting another job isn't the best way to do that…
If you want to learn how you can increase your cash flow without trading your time for money…


Once you learn this skill set, the sky is the limit when it comes to cash flow.
From there you can invest in appreciating assets and build long term wealth.
Remember to follow me on social media below because I am actually real and want to serve you.
I hope you enjoyed my Million Token review and if you have any questions feel free to ask in the comments below…
Follow me on Social media below:
Subscribe To My YouTube Channel Here.
See you at the top,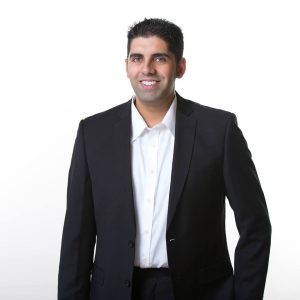 -Jesse Singh
P.S.  If you are tired of failing ANY business, click here and check this out to take your game to the next level.