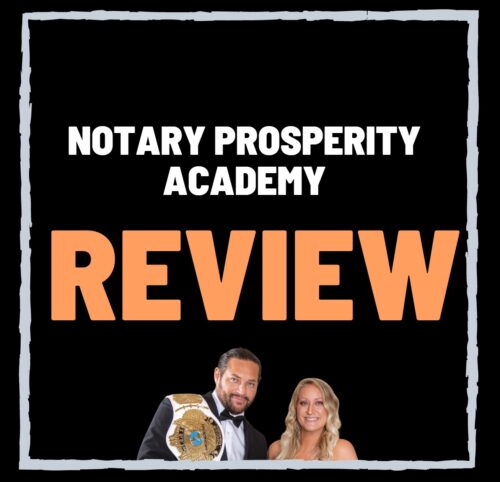 Notary Prosperity Academy Review – Scam or Legit Academy?
Meet the Founders of Notary Prosperity Academy

Based on their profile picture, I'd wager two things about Mark and Grace Sias, the founders of Notary Prosperity Academy.
First, they'd throw the most epic themed shindig you've ever attended.
Second, they're likely familiar with Jake "The Snake" Roberts.
This snazzy pair guarantees that achieving self-employment and earning daily income with only part-time hours is absolutely feasible through their Notary Prosperity Academy program.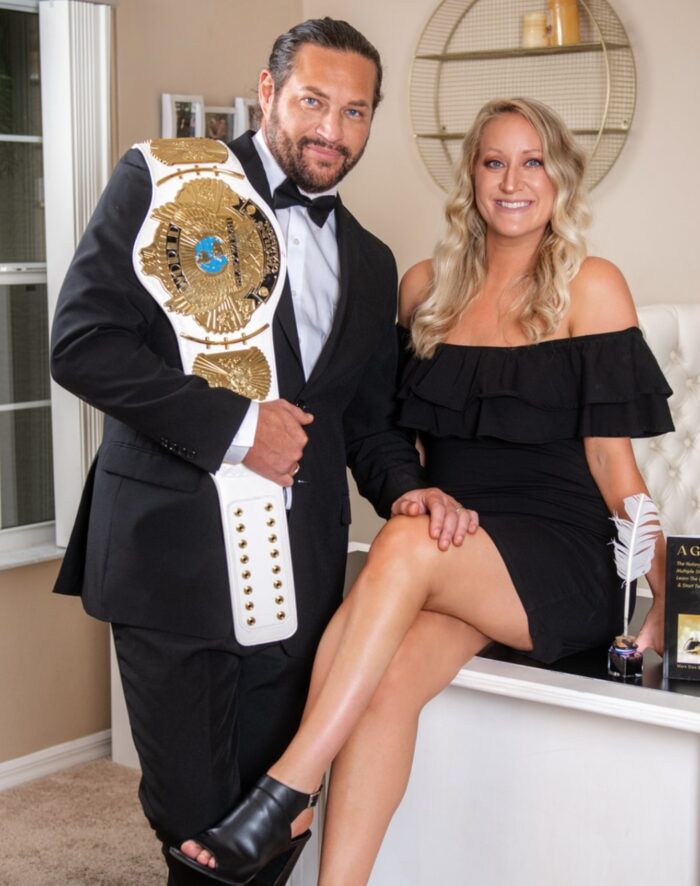 An In-Depth Notary Prosperity Academy Review
In this Notary Prosperity Academy review, we'll delve into the ins and outs of their business blueprint, which is straightforward, easy to duplicate, and comes with minimal costs.
Best of all, you won't have to peddle creams, concoctions, or capsules to your friends and family.
"What's our secret?" Mark inquires, cutting straight to the chase.
"Well, we operate a six-figure mobile notary business that has raked in over half a million dollars in just a few years.
We handle real estate closings, general notary tasks, and provide other high-profit legal services that require little to no training.
Now, this might sound intimidating or complex, but trust me, anyone can do it.
If you've managed to set up your own Facebook account, you can launch a business just like ours."
What Students Say: Notary Prosperity Academy Reviews
Mark and Grace's Notary Prosperity has received rave reviews from their students.
They offer the initial guidance needed to hit the ground running faster than a Kardashian sprinting for their morning coffee.
They'll divulge the secrets to avoiding costly missteps they made while learning through trial and error.
You'll receive step-by-step videos and instructions, pricing charts, invoice templates, email scripts, a list of over 200 vendors, and a wealth of other helpful tools and resources.
Additional Benefits and Features
But wait, there's more!
In this Notary Prosperity Academy review, it's worth mentioning that they'll supply you with names, addresses, phone numbers, and emails for over 2,000 title and escrow companies itching to shower you with money.
They'll reveal strategies to crush your competition by outranking them on Google Maps and Google Organic.
Their ingenious branding and marketing techniques will have clients swarming to you like bees to honey.
They'll even teach you how to upsell sought-after services like mobile fingerprinting, credit repair, and more.
The Golden Quill: Is Notary Prosperity Academy a Scam?
When comparing Notary Prosperity Academy reviews, you'll notice that other notary experts deliver only a sliver of the value at more than twice the price.
"So now," Grace says, "it's decision time. Successful people, by the way, learn to make decisions quickly.
You have options. You could try piecing together your business by watching YouTube videos.
Or shell out $1,000 for a course that barely teaches you anything.
You could stay in an unfulfilling job and work yourself ragged.
Or do nothing, sit back, and watch your friends thrive—lacking the courage to make a change."
"The smarter choice," Mark suggests, "would be to purchase our program, the Notary Prosperity Academy, today.
For less than the cost of an average grocery haul.
And let us hand you the keys to a lifestyle business where you're in control.
Click the Buy Now button and we'll meet you on the other side of prosperity."
The cost is $1,497 or three monthly installments of $499.
(Who, other than Octomom, spends that much on a single grocery run?)
You're backed by a 100% satisfaction guarantee.
With numerous positive Notary Prosperity Academy reviews, it's safe to say that their coaching actually results in success for their students.
So, is Notary Prosperity Academy a scam? Based on the evidence, it seems like a legitimate opportunity for those interested in the mobile notary business.
Notary Prosperity Academy: Final Verdict
Admittedly, the thought of venturing out, zipping around town, and interacting with fellow humans might seem quite draining when you could just lounge in your comfy sweats and generate income from your trusty laptop.
However, as Tim Shepard, a satisfied NotaryProsperityAcademy student, shared, "This course is incredible! All I can say is wow! I enrolled less than two months ago, and now I'm making $2k a week part-time. Next month, I'll start implementing more of the side hustles you teach. I can't wait to see what happens!"
In conclusion, after examining numerous Notary Prosperity Academy reviews, it's clear that Mark and Grace Sias have created a valuable program for those looking to start or grow their mobile notary business.
Although it may not be the perfect fit for everyone, their course has proven to be a legitimate, effective, and worthwhile investment for many.
So, if you're considering joining the Notary Prosperity Academy, don't worry about it being a scam.
Instead, focus on the potential for personal and financial growth that their program offers.
What do I personally recommend?  Keep reading…
What do I Recommend?
I personally recommend something that doesn't require trading your time for money and is for complete beginners with huge potential and earning potential, click the red button below for a free training on it.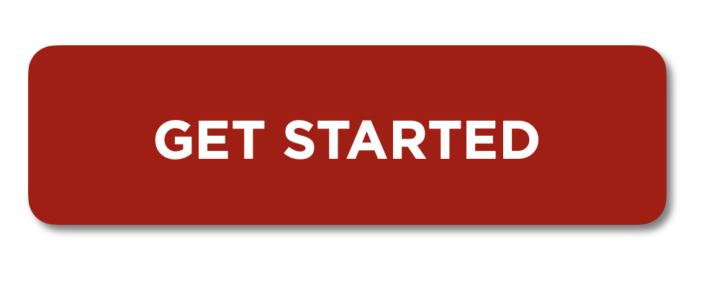 Follow me on Social media below:
Subscribe To My YouTube Channel Here.
See you at the top,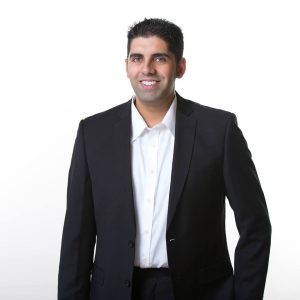 -Jesse Singh
P.S.  If you are tired of failing ANY business, click here and check this out to take your game to the next level.