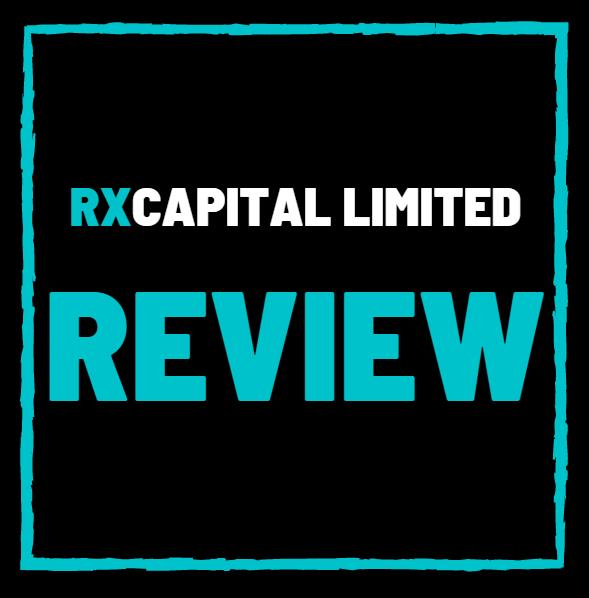 RXCapital Review – Legit 5% Daily Crypto MLM or Huge Scam?
Welcome to my RXCapital Review!
There has been a lot of buzz about this company because it's only been a day since launch but a lot of people are promoting this…
I decided to take a closer look to see what this opportunity was all about.
Chances are someone approached you about their daily returns opportunity and now you landed here to make sure it's legit.
The good news is I am going to walk you through the company, products and compensation plan so you can make the right decision.
Just PAY close attention and read this to the end…
What is RXCapital Review

RX Capital Limited is a crypto trading platform that leverage trading bots to generate high returns.
Apparently each bot is configured by an specialist so it performs well.
Not only that, the trading bots use AI to closely monitor the market and movement so maximum profit is achieved.
Who Owns RXCapital.io Review?
The leadership behind RX capital starts with the CEO who is Steve Corvers.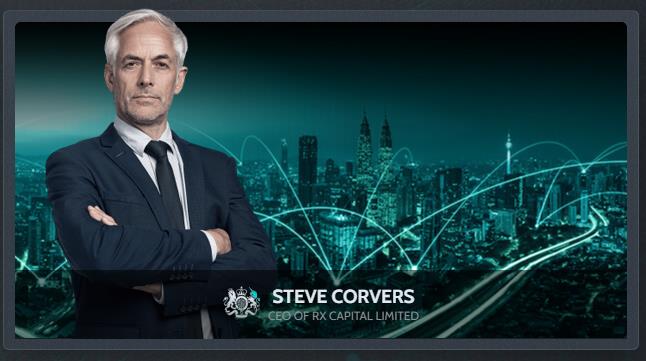 After doing a background check on Steven Corvers, I found out that he doesn't have a digital footprint.
Other team members are Thomas Rosenthal, Yah Cohen, Grace Mendez, and Kevin Dwyer.
None of those team members have a digital footprint either…
The domain "rxcapital.io" was privately registered on May 12th, 2021 and updated on November 11th, 2021.
The UK Incorporation 13363952 does say it was registered on April 28th, 2021 and belongs to RX Capital Limited.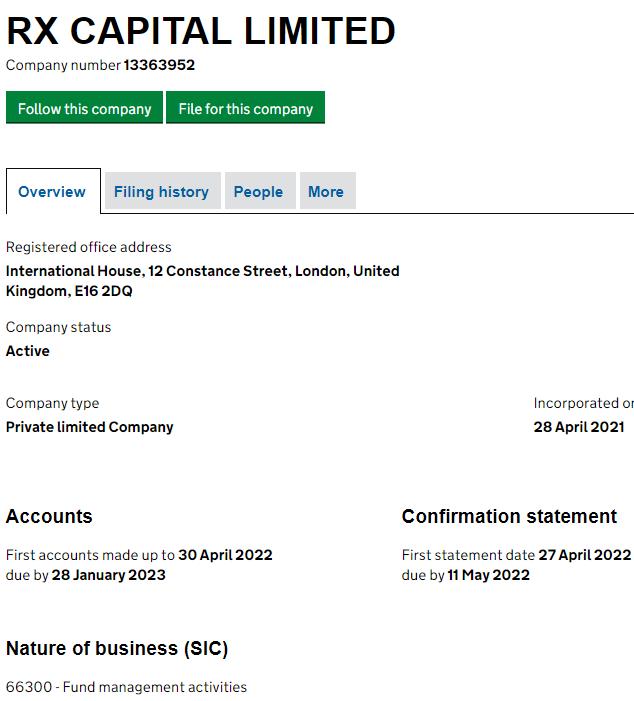 What is confusing is that the DIRECTOR listed for the corporation has a name Cristopher Paul Thorneycroft.
This person isn't listed anywhere on the website.
So far something seems to be off…
Leadership has no digital footprint and the director listed in the UK incorporation isn't listed on their website.
Related Articles:
PREMCAP Review – Legit 4600% ROI Opportunity or Ponzi Scam?
Zion Finance Review – Legit 0.5% Daily ROI Biz or Scam?
DefiProfit Review – Legit or Scam? Read This Before You Join!
How To Make Money With RX Capital Limited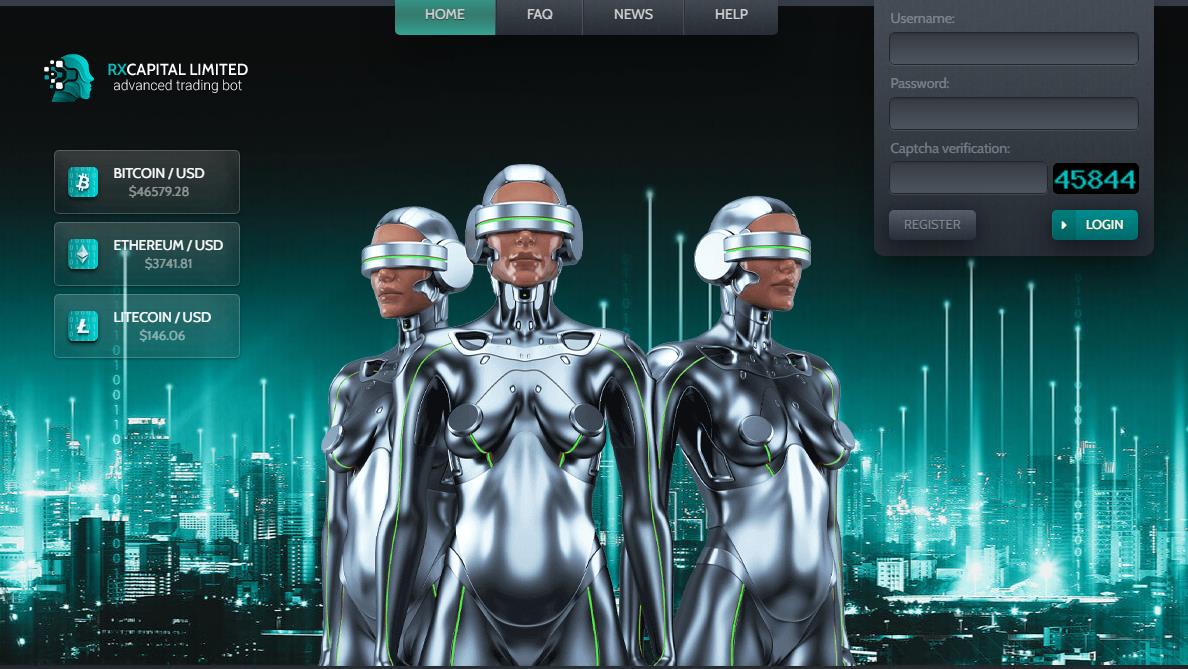 With RX Capital, you have two ways you can earn with the company.
First way is to invest into the company on a promise you will get a guaranteed return.
Second way is to recruit people into the company who invest and earn a commission.
Investment Plans
RX Capital has three investment plans to choose from and various different crypto and perfect money can be used to invest with.
Basic – invest $20 to $2,000 and receive 5% daily for 30 days with total return of 250%.
Premium – invest 2,001 to $10,000 and receive 6% daily for 30 days with total return of 280%.
Supreme – invest $10,001 to $100,000 and receive 8% daily for 25 days with a total of 300%.
You can have your deposit back anytime except for the first 24 hours.
Here are the fee's you have to pay if you want to withdrawal your deposit before maturing period.
24 hours – Not Allowed
After 1 day – 35% fee
After 4 days – 14% fee
After 7 days – 7%
After end of investment plan – No Fee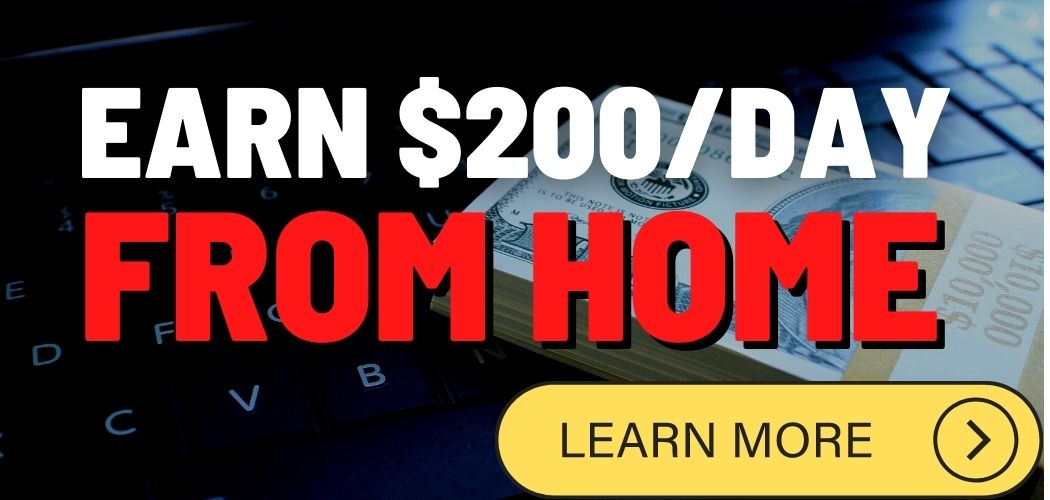 RX Capital Compensation Plan
RXCapital.io pays their commissions through a three tier unilevel compensation plan structure.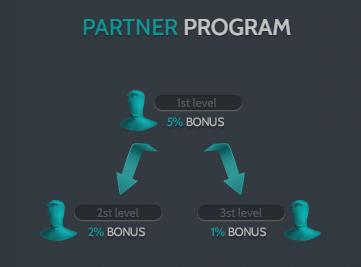 Level 1 – 5% (personally sponsored members)
Level 2 – 2%
Level 3 – 1%
Remember you earn a percentage of the invested funds on your downline.
Cost To Join RXCapital Limited
RX Capital Limited affiliate program is free to join, however, if you want to be part of the investment opportunity, you must drop anywhere between $20 to $100,000.
What Are Other RXCapital Reviews Saying?
Because this company launched just a day ago, there isn't any RX Capital Limited reviews that are unbiased.
So far this is the only review that is unbiased because I am not an affiliate.
Final Verdict Should You Join?
Does the RXCapital scam exist?
Let's just look at the facts…
Even though the company lists a leadership team they don't exit outside of the company.
Plus the director of their incorporation isn't even listed on their website.
Something shady is going on there…
In addition, I couldn't find any proof of these AI trading bots in action.
What I do see is new investments paying off existing members which makes this company a ponzi scheme.
Let's face it…
If any company has the ability to produce 5 to 8% daily legally, they wouldn't need small investment plans at $20 or an affiliate program.
End of the day I can't recommend a ponzi scheme….
Tired of Scams? My #1 Recommendation
If you landed on this blog, you want to actually know how to build a profitable business online right?
First time ever we are offering an business course that helps you build ANY business online including network marketing.
You are going to learn exactly how to drive your ideal customer to your website, collect their emails and convert them to buying customers without ever talking on the phone.

Once you learn this skill set, the sky is the limit when it comes to building your business and I have personally generated 6 and 7 figure businesses in different niches.
Plus, every single person gets a ONE on ONE advisor to make sure everything is being done properly.
I hope you enjoyed my RXCapital review and if you have any questions feel free to ask in the comments below…
Follow me on Social media below:
Subscribe To My YouTube Channel Here.
See you at the top,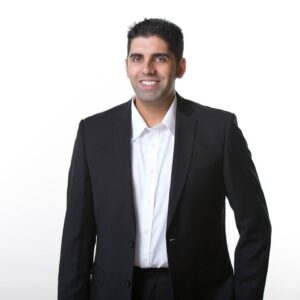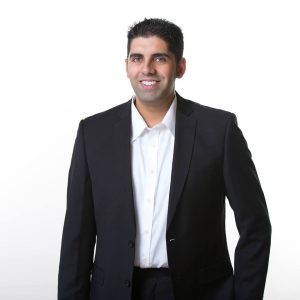 -Jesse Singh
P.S.  If you are tired of failing ANY business, click here and check this out to take your game to the next level.