Watermine has been in hot water recently for not paying out their investors and now it looks like they are pulling the "we got hacked" card.

The question is, what really happened?
I am going to investigate to see what is happening, but let's start with their announcement below:
Watermine was hacked yesterday by an newly added email support member. They have been hacking users account the last few days and last night. The stole all instant withdrawals that was million of dollars by adding fake funds using the administration panel. We were hesitant to add more support members however, we wanted users to have more support to assist with questions or concerns. We are handling the situation. Currently, we are trying to determine how many accounts were hacked thats why payments are currently pending. If we will enable instant payments again more account may lose money.

Regards
Your financial growth partner
Watermine.io Corporation Limited administration
1st June 2021
So apparently the hackers stealing user accounts for the last few days and took all of their investment withdrawals.
But how did such a "secure" system get hacked?
I had a loyal YouTube subscriber said a few days ago they took away the "two factor authentication" or "2FA" and right after that, they got hacked…
They took away 2fa security, now they have been hacked?? Ya right. Why take that away. No verification needed to take out your money. That's not safe. I knew something was up when they disabled 2fa. BMI profit are no longer paying but the website it still up and running. They still taking money. That's how I scammed. I made a deposit and never heard from them, never replied to my email. They're asking $500 to withdraw your money and when you pay that they're still asking for more. – Essi A
Why would they even ALLOW that to happen?
Of course it doesn't make sense, but this crypto MLM company doesn't make sense with it's non-existent leadership.
Funny how no one can be held accountable here because this company got a way with not revealing the true ownership.
Why would they if they are going to exit scam?
This is how companies like this get investors specially that are new to this space.
This is the typical life cycle of these ponzi scams.
In the beginning, they hook people in with their very high returns on investments and use buzz words like "zero risk", "guarantee returns" from there they will pay out for a certain period of time.
All of the affiliates become their biggest fans and toot how amazing the company is and how you should join.
Once recruitment slows down, now the fake admin(s) have to come up with an excuse to exit scam.
In this case, Watermine decided to go with the "we got hacked" route which I have seen a hundred times in this space.
They will blame some hackers for the problems and then out of the blew the website will just go offline.
The reason why Watermine.io is still up and running is very simple…
They are trying to milk as many people they can before they pull the plug…
Watermine is your typical crypto ponzi scheme with a very predictable timeline…
Anyway, I will keep you posted if anything changes…
Tired of Scams?
If you landed on this blog, you want to actually know how to make money online right?
When it comes to crypto, one thing you need is CASHFLOW so you can invest in more legit cryptocurrencies and getting another job isn't the best way to do that…
If you want to learn how you can increase your cash flow without trading your time for money…

Once you learn this skill set, the sky is the limit when it comes to cash flow.
From there you can invest in appreciating assets and build long term wealth.
Remember to follow me on social media below because I am actually real and want to serve you.
Follow me on Social media below:
Subscribe To My YouTube Channel Here.
See you at the top,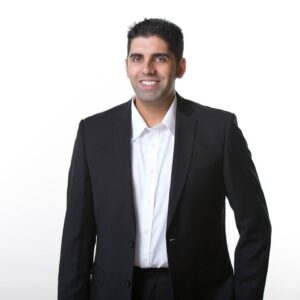 -Jesse Singh
P.S.  If you are tired of failing ANY business, click here and check this out to take your game to the next level.