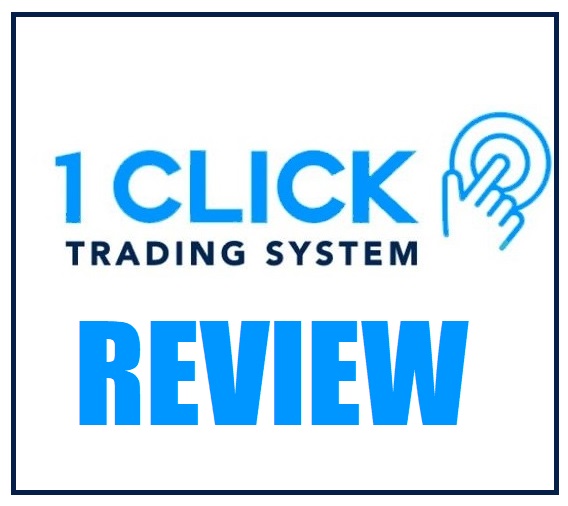 1 Click Trading System Review – (2020) Legit API Crypto Trading or Scam?
Welcome to my 1 Click Trading System Review!
There has been some buzz about this company and I decided to take a look to see what it was all about.
Chances are someone approached you about the business opportunity or API trading and you landed here to make sure it's legit.
The good news is I am going to walk you through the company, products and compensation plan so you can make the right decision.
Just PAY close attention and read this to the end…
What is 1 Click Trading System

1 Click Trading System is an API trading system that connects with your existing exchange like Binance, Bittrex and HitBTC.
Those are the exchanges this API is compatible with.
So the trades are happening in your own account.
The only access 1 Click Trading System has to buy and sell crypto in your account at a click of a button.
It can't withdrawal funds for example.
Basically you will get daily trading signals and judging by the data you make a trade with a click of a button.
You will get daily alerts which will ping your phone.
Doyle Shuler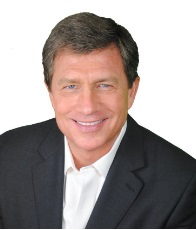 Doyle Shuler is the man behind this company and has entrepreneurship skills from the past.
According to his biography:
Doyle Shuler is a best selling author, entrepreneur, business owner, publisher, speaker, amateur economist, and internet marketer. He is also the proud father of 3 wonderful children and two perfect grandchildren.

He has always had a passion for investing, growing and preserving capital. His mission is to help as many people as possible to grow and preserve their wealth through guaranteed, zero risk retirement programs and hard assets. Years ago Doyle discovered a little-known retirement plan that is vastly superior to any other program out there. It has been used by the rich for over 150 years, but currently less than .5% of Americans have ever heard of it.[1]
The books hes an author for are:
The Definitive Guide To Storing Gold & Silver: Must Know Secrets To Insuring The Safety Of Your Metals & Yourself
Best Types Of Gold & Silver For Investments
The Barefoot Retirement Plan
How To Buy And Sell Gold & Silver
Your Broker's Worst Nightmare
His books on Amazon range from 2 stars to 4 stars.
Richard Hornshaw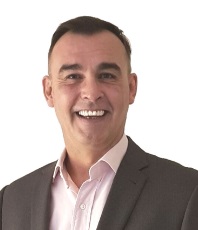 Doyle Shuler has partnered up with Richard Hornshaw in this company.
According to his biography:
My crypto journey began like most people. I was intrigued by the momentum and possibilities of blockchain and crypto. As a conservative person by nature, I found myself spending a lot of time filtering through the good, the bad and the ugly of it all. It was clear that I needed to truly learn more about the cryptocurrency market.

I knew there were a few check marks that were paramount. I had to maintain control of my own crypto assets. We had to have a fair and transparent environment. We had to develop a system that allowed new crypto owners and traders to harness the power of this new technology to get ahead. It's our pledge to you that we operate with these principles.
Now when I looked at this LinkedIn it just showed he was Managing Director of DIRICH LTD since June 2017.
And talks about multiple streams of income:
Here's the deal. The only way you can have financial freedom is through multiple income streams. Not all of the eggs should be in the same basket. I look for new opportunities all the time and when I find one I add it to my outsourcing team. This enables me to earn more money but free my time up more to do the things I want to do.
I couldn't pin him on any given opportunity though…
1 Click Trading System Products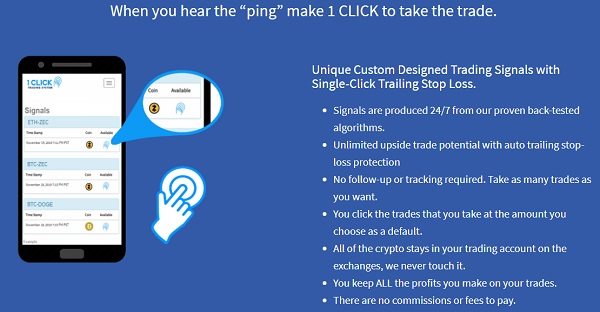 This company doesn't have any retail pricing on their website and you can get started without having an affiliate code.
In other words, it has no retail products or services that I can see, but you can become an affiliate and promote their 1 Click Trading System.
The affiliate membership is $99 per month.
Another company I reviewed that was very similar is Auvoria Prime.
1 Click Trading System Compensation Plan
You can earn commissions when you personally sponsor people and when they do the same.
Direct Commissions
You can earn $7 per month on your personally sponsored members which is you level 1.
Level 2 to 9 you can also earn $7 per month which are indirect commissions.
Super Affiliate Commissions
Once you have 5 active direct referrals you will earn $14 per month on all your referrals right down to including the next Super Affiliate.
If no Super affiliate is found, you will earn that all the way down.
1 Click Trading System Overview
Now 1 Click Trading System made a video that explains how everything works.
You can check out out below but remember this…
It will be extremely biased because it's selling you on their system so take that into consideration.
Now you know how that works…
Let's keep going in this review!
Cost To Join
Affiliate membership will run you $99 per month which is pretty much standard in this industry.
Alright unlike all the other 1 Click Trading System reviews out there I am going to tell you how it is…
Final Verdict
So does the 1 Click Trading System scam exist?
Well let's look at the facts…
Unlike the other cryptocurrency MLM's out there, you are still using your personal exchanges to do the trading.
Also, this isn't fully automated either but partially.
The only concerns I personally have is they have no retail products or services which in the FTC's eyes is a big no no.[1]
Another thing is they are not open in the USA.
If a company does everything by the books and are compliant there is no reason for them not to be in the USA.
Because of those two reason, I personally am out…
But you can do what you want end of the day…
This company needs work before I can give it my seal of approval.
First have retail going, second have a compensation plan that rewards retail and third be compliant in the USA.
I hope you enjoyed my 1 Click Trading System review and if you have any questions, feel free to ask in the comments below…
Follow me on Social media below:
Subscribe To My YouTube Channel Here.
See you at the top,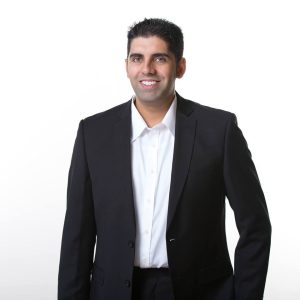 -Jesse Singh
P.S.  If you are tired of failing ANY business, click here and check this out to take your game to the next level.