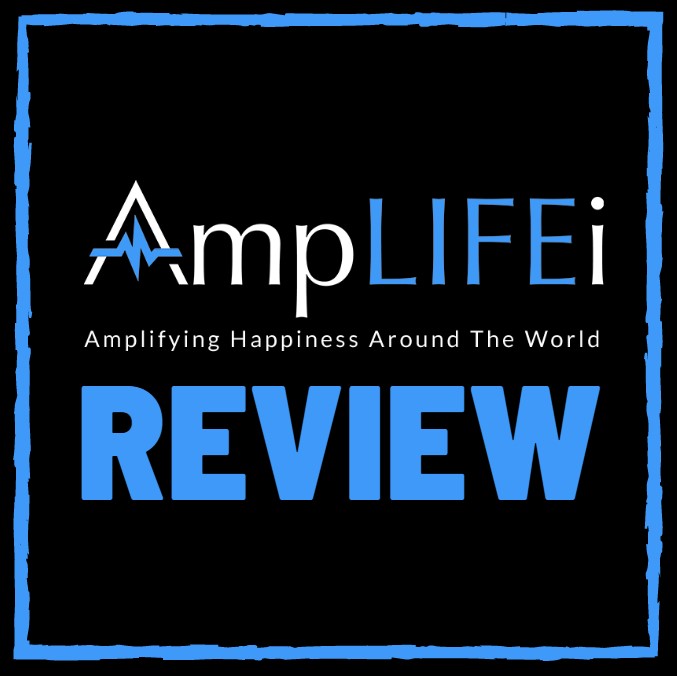 Amplifei Review – (2022) Legit Nutritional MLM Company or Scam?
Welcome to my Amplifei Review!
There has been some buzz about this newest MLM company in the nutritional space and I decided to take deeper look.
Chances are someone approached you about their "HAPInss" products or their business opportunity and now you landed here to make sure it's legit.
The good news is I am going to walk you through the company, products and compensation plan so you can make an informative decision.
Just PAY close attention and read this to the end…
If you want to sky rocket your Amplifei business or ANY business online step by step over the shoulder with one on one mentoring, you have to check out this video.
Amplifei Review (Company)

Amplifei International was launched by Robert Oblon who has years of direct selling or network marketing experience in the past.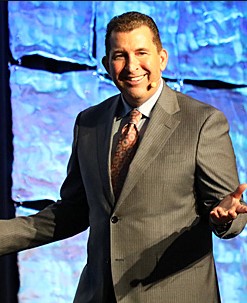 In fact, he was the co-founder of two very large network marketing companies called WorldVentures and Elepreneurs.
For Amplifei, he put together a team of established Scientific Advisory Council which is made up with real doctors, naturopaths and clinic nutritionists to make sure their products are top notch.
Recently, Laura Harte became a Co-Founder and President of Amplifei and Hapinss Brands.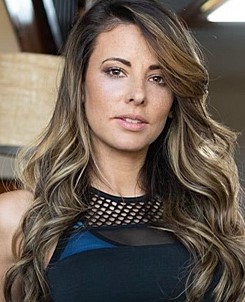 Laura Harte is a main street owner, speaker, and well-known women empowerment advocate.
She is also a third generation network marketer who started as a field rep and went to develop three independent sales organizations producing over $15 million in sales.
Other people on their executive team that have a lot of experience in their fields is Brad Morrison (Technology), Amber-Lynn Cantrell (Compliance) and Ashly Henson (Customer Support).
When it comes to leadership, they are setup the right way for a new MLM company.
Let's look att he products next in this Amplifei International review…
Amplifei Products
Amplifei products all fall into the health and wellness niche that leverage their HAPInss brand.
Their man marketing angle is to fix your gut health which in turn helps your mood.
These stresses and unhealthy foods, such as fast food, processed food and much more, in too many cases, lead to poor gut health. As Hippocrates said: "All disease begins in the gut."
Shut Ei Slumber Complex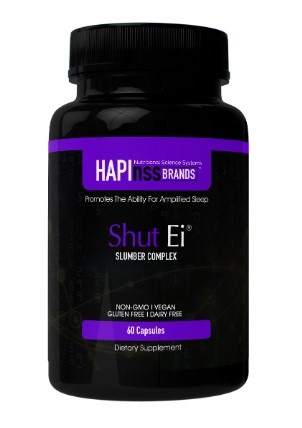 Shut EI Slumber Complex was designed to help you sleep better at night
When looking at the incredients like GABA, L-Theanine, Lemon Balm, Valerian Root, Melatonin, I can see how this can help with sleep.
Those are proven ingredients.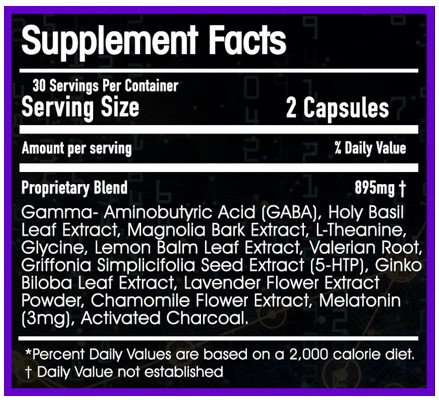 Retail:  $70.00
Monthly Order:  $54.00
HapiTides Citrus Nucleotide Drink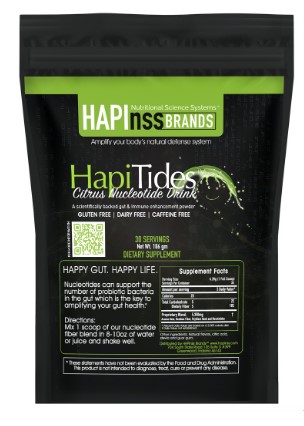 Health and wellness begins in the gut. This core area known as the Microbiome is where trillions of microorganisms reside. An imbalance or "Dysbiosis" in this area threatens long-term health and is a common denominator in almost every known human malady. An effective way to combat this condition is the use of a natural extract called "Nucleotides".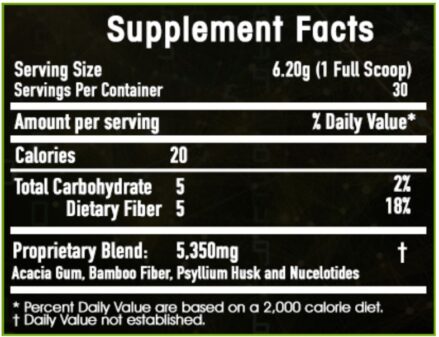 Retail:  $70.00
Monthly Order:  $54.00
HapiCaps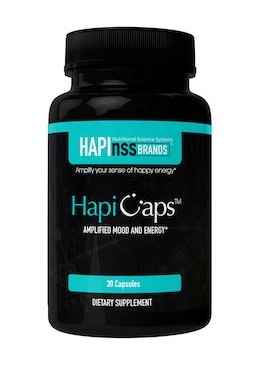 HapiCaps is a combination of the strongest all-natural brain enhancing ingredients brought together in an all-in-one capsule for high performance thinking and doing. HapiCaps is not a nootropic or smart drug and has redefined the nootropic category by harnessing the power of nature.
Retail:  $65.00
Monthly Order:  $54.00
BiomeiX ADK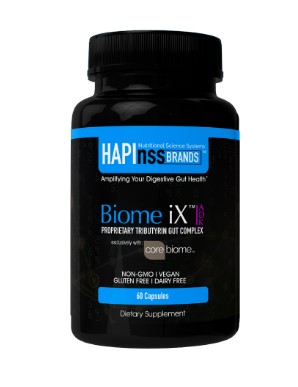 The first product of its kind that hacks your system to get gut healing SCFAs into your GI tract for an amplified sense of wellbeing.
The secret ingredient is Tributyrin.
Tributyrin is three butyrate molecules attached to a glycerol molecule, and that glycerol backbone allows the butyrate to get to the colon where it is needed.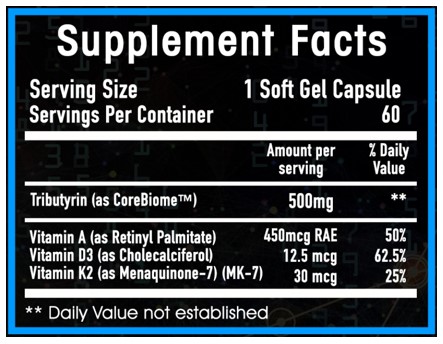 Retail:  $70.00
Monthly Order:  $54.00
Hemplifei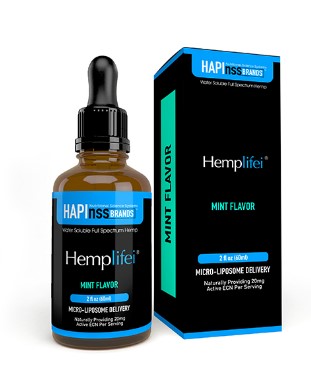 Hemplifei 's blend of Water-Soluble Cannabinoids From Full-Spectrum Hemp Extract, provides a combination of holistic benefits that may help support optimal health, balance, and homeostasis which is essential to our overall wellbeing.
Retail:  $80.00
Monthly Order:  $64.00
Hemplifei Caps EnergyAH
EnergyAH is an Amplified Hemp(AH) capsule product formulated using high quality "live" full spectrum hemp oil.
Studies have shown benefits that may include brain health, heart health, pain relief, muscle tension relief, relief from anxiety, and superior skin health.
They also have Hemplifei Caps called NaturalAH.
Retail:  $90.00
Monthly Order:  $74.00
On top of the physical products, they have a Premium Annual Subscription for $99.00 that you can purchase.
When opting in for this, you get the following benefits:
12-months of Free Shipping on all orders
Digital Toolset (HapiChat & VIP Mobile Pass)
Advance Purchase on new products
Free LiveStreams for all events
Travel Benefits
Quarterly Magazine Subscription
AmpLIFEi'd Days
Lightning Deals
"Dash Days" on Secret Products
AmpLIFEi Compensation Plan
AmpLifei rewards you when you sponsor new affiliates and sell to retail customers.
There are also performance based bonuses as well.
Retail Commissions
Customer Acquisition Bonus
New Customer Bonus
Monthly Retention Bonus
You can also hit 9 ranks in the company as well.
Below is a great video on how the AmpLifei Rewards plan works but remember to use it for information purposes only.
It's going to be biased…

Overall the rewards plan is fair and compliant.
I will post a more detail compensation plan overview once I get more documents.
This company is brand new…
Cost To Join AmpLifei
The cost to join AmpLIFEi will depend on which package you go with.
The main difference is the amount of products, fast start bonus and QAP to Network you get.
The Happy Pack:  $250
The Happier Pack:  $500
The Happiest Pack:  $1,000
Unlike all the other AmpLIFEi reviews out there I am going to keep it real with you…
PAY close attention to the verdict in this AmpLIFEi International review…
Final Verdict
So does the AmpLIFEi scam exist?
Well let's look at the facts…
They leadership is great and very transparent.
AmpLifei International has a great product line with proven ingredients that work.
I am a bit of a health nut myself and have been researching stuff like this for years.
The compensation plan has both retail incentives and building a team.
This will keep this company out of pyramid scheme territory which is great.
Overall excellent example of a network marketing company that is product based.
I would personally first try out the products and see how you like them.
From there you can decide to get started by your experience.
I hope you enjoyed my AmpLifei review and if you have any questions, feel free to ask in the comments below…
If you are serious about building a business online and want actual results for the long haul…
Click the button below and get started: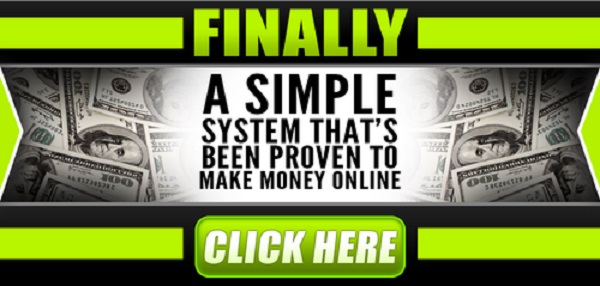 Remember you will get STEP BY STEP training that is working NOW and an one on one advisor to make sure you are connecting the dots correctly and ready to rock as soon as possible.
Trust me I wish I had a community and education platform like this when I first got started!
I would have got to my break through MUCH quicker.
Follow me on Social media below:
Subscribe To My YouTube Channel Here.
See you at the top,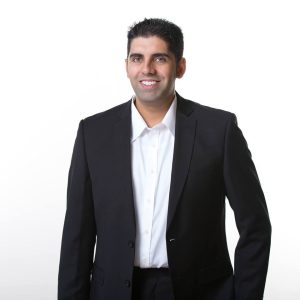 -Jesse Singh
P.S.  If you are tired of failing ANY business, click here and check this out to take your game to the next level.