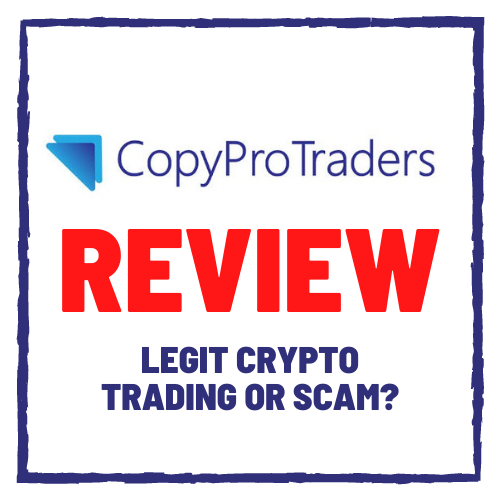 Copy Pro Traders Review – Legit Trading MLM or Pyramid Scam?
Welcome to my Copy Pro Traders Review!
There has been some buzz about this MLM company so I decided to take a closer look.
Chances are someone approached you about the trading and compensation plan and now you landed here to make sure it's legit.
The good news is I am going to walk you through the company, products and compensation plan so you can make the right decision.
Just PAY close attention and read this to the end…
Copy Pro Traders Review (Company)

The main behind CopyProTraders is Antione McBay who is the founder of the company.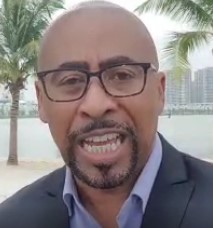 When it comes to their website, that information isn't really there.
When you scroll down you will see a video of Antione McBay but he doesn't mention he is the founder.
Under the "Our Traders" tab I found out the following people are:
Todd Butterfield (verified)
Joe Marshall (Couldn't verify)
Do Thi Ha (Couldn't verify)
Carlo Cruz (Couldn't verify)
Ramon Wilson (Couldn't verify)
I found information on Todd Butterfield…
For example, Todd Butterfield is the President at The BlackBay Group and has three websites he is running.
Joe Marshall doesn't seem to have a digital footprint under that name.
I even tried to search his name with Copy Pro traders and only points to their site.
Do Thi Ha is another that I couldn't pin point, I noticed a lot of Vietnamese sites were popping up…
Carlo Cruz and Ramon Wilson is another two I couldn't verify.
It would help if the website had their social media accounts.
Another great review: IM Mastery Academy Review – (2021) – Legit Forex MLM or Scam?
Wait before you keep going…
If you want to learn how to actually make money online and build something long term without getting scammed, partner with me below and I will show you the right way…

What is Copy Pro Traders?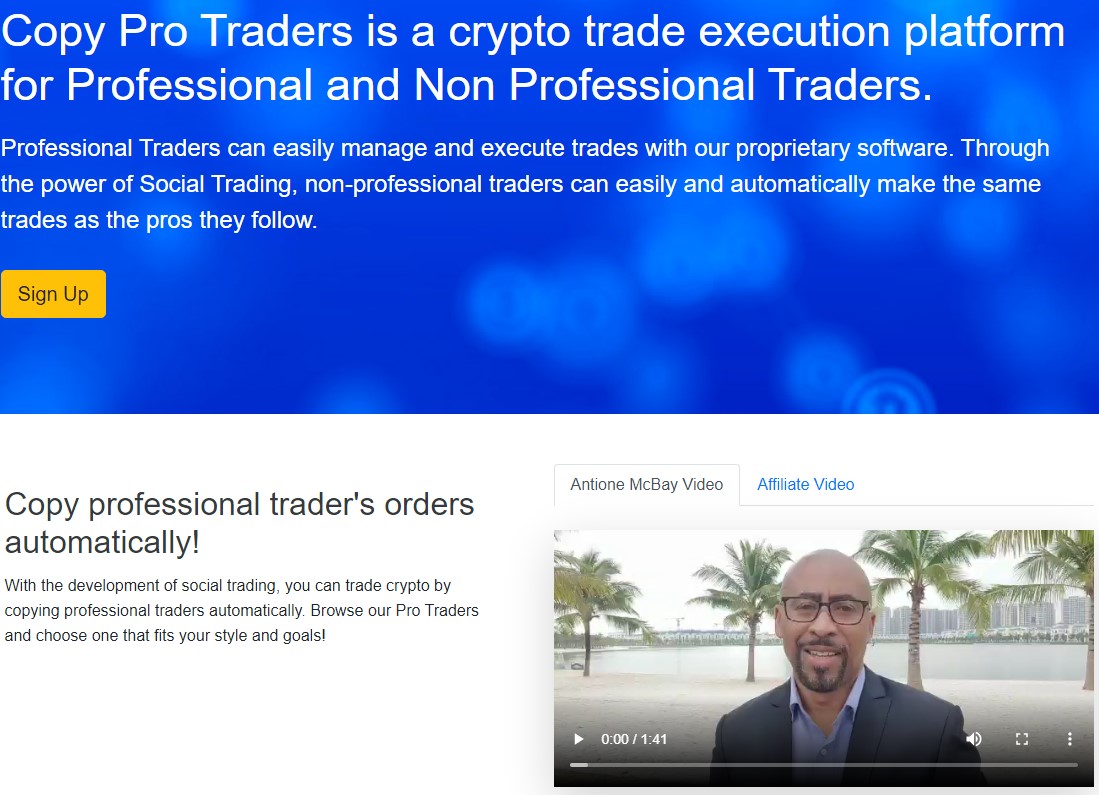 Copy Pro Traders is an investment opportunity that specializes in trading cryptocurrency.
They offer a software that connects with your cryptocurrency wallet and makes the trades for you.
On top of that you can earn commissions by referring new affiliates to the company.
The name of the software is "Crypto Trade Execution Platform" that can be used by beginners and seasoned professionals.
The niche would definitely be in the cryptocurrency multi-level marketing.
Copy Pro Traders Products
When it comes retail products or services, I couldn't find anything distinguishes the software they offer and becoming an affiliate.
It seems to me you must first become an affiliate to get their trading software which connects with your cryptocurrency exchange wallet.
Crypto Trade Execution Platform (trading software) apparently copies professional traders and you will have options to execute all of some of them.
The exchanges that work with their software are Binance, Kraken, KuCoin and HitBTC.
Another great review: iGenius Review – Legit Investview MLM or Ponzi Scam?
Copy Pro Traders Compensation Plan
Copy Pro Traders rewards affiliates to sponsor other affiliates that purchase the membership.
Other commissions you can earn are:
Trading Profits
Direct Affiliate Commissions
Indirect Commissions
Top Affiliate Bonuses
CopyProTraders Trading Profits
When you API their software into your exchange wallet and it generates profits for you, that's considered "trading profits".
The cryptocurrency used to trade is USDT.
In order to qualify for this you must keep your monthly membership active.
You keep 100% of the profits.
Referral Commissions
Copy Pro Traders pays you $21 every time you personally sponsor an affiliate through your affiliate link.
This is also becomes residual if your affiliates keep paying the subscription.
Residual Commissions
Copy Pro Traders pays all residual commissions through a unilevel compensation plan structure.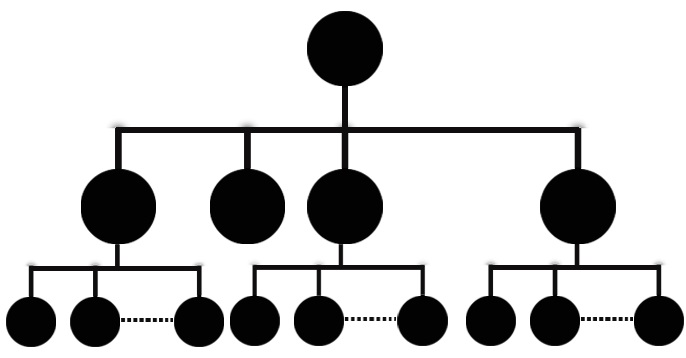 Above in the referral section I mentioned a $21 commission.
That would be your level 1.
Level 1: $21
Level 2 – 7: $7
Top Affiliate Infinity Bonus
Once you qualify for the Top Affiliate Infinity Bonus, you can earn $10 on top of the commissions on your Level 1 through 7.
In order to qualify for this bonus:
You must personally recruit/refer and maintain 5 members.
You must also build and maintain a downline team of at least 15. This can include both direct and indirect members.
Basically yout level 1 becomes $31 and level 2 through 7 becomes $17.
If you want to watch a video that explains the opportunity better, check this out below:
Just remember this will be unbiased because it's done by Antione McBay but does the job well explaining things.
Another great review: Epic Trading Review – Legit Forex MLM Company or Another Huge Scam?
Cost To Join Copy Pro Traders
To get started with Cop Pro Traders, you must get the $99 per month subscription.
This will give you access to their software API and will give you the ability to refer others.
The software itself works with USDT in your cryptocurrency exchange wallet.
The cryptocurrency exchanges that work with their software are Binance, Kraken, KuCoin and HitBTC.
Unlike all the other Crypto Pro Traders reviews out there I am going to tell you the truth next…
PAY close attention…
Final Verdict
So does the Copy Pro Traders scam exist?
Well let's look at the facts shall we and you can make your own decision there.
First, some of their traders don't have any digital footprint which is a concern.
They can easily correct this by adding their social media accounts plus it will help with transparency.
Second, they have no retail products or services that can be purchased by customers directly.
You have to purchase their membership first at $99 then you get access to the affiliate program and product.
What they should do is have the affiliate membership FREE so people can promote it and actually get customers and earn commissions on them.
That would be consider retail sales.
According to the FTC, you must have more retail sales than affiliates sales in order to stay out of pyramid scheme territory.
I am just going on facts.
The compensation plan itself needs more retail incentives and the only way to fix that is to have the affiliate program free.
Now when it comes to their auto-trading bot software, they are getting into securities that way.
Companies like IM Mastery Academy and iGenius have been busted by the CFTC because they were trading for them in Forex.
Both were fined $150,000.
Now I know this company isn't in Forex, but cryptocurrency.
So the regulator that may get involved is the SEC or it's equivalent around the world.
You get in very dicey territory when you have some kind of auto trading software…
As of right now I can't recommend it the way it is…
Once they fix their affiliate program, add more retail incentives in their compensation plan and get rid of their auto trading software or register with the right financial regulators, then that's a different story.
I hope you got value out of this review because knowing what to look for an opportunity is very important…
Thank you for reading my Copy Pro Traders review all the way through and if you have any questions or comments, go ahead and leave them below.
Now before you go…
If you want to learn how you can take ANY business and scale it to your dreams and goals?
Partner up with me by clicking the banner below: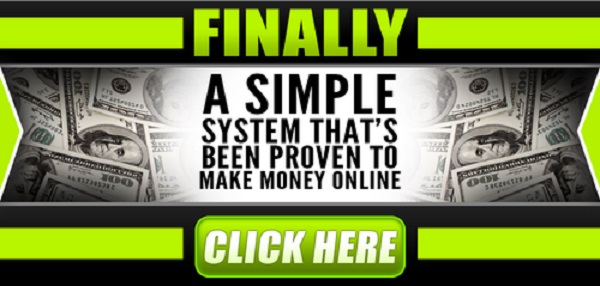 We will show you EXACTLY how to build a business online and customize a plan just for you.
We will help you choose a nice, setup your online business and offers that you can promote.
You can even use a network marketing company if you wish to the sky is the limit.
On top of that you will get ONE on ONE mentoring to make sure you are doing things right.
Follow me on Social media below:
Subscribe To My YouTube Channel Here.
See you at the top,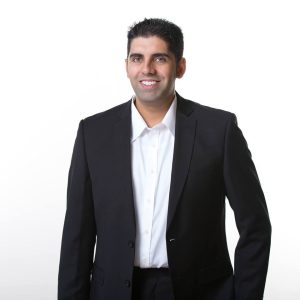 -Jesse Singh
P.S.  If you are tired of failing ANY business, click here and check this out to take your game to the next level.