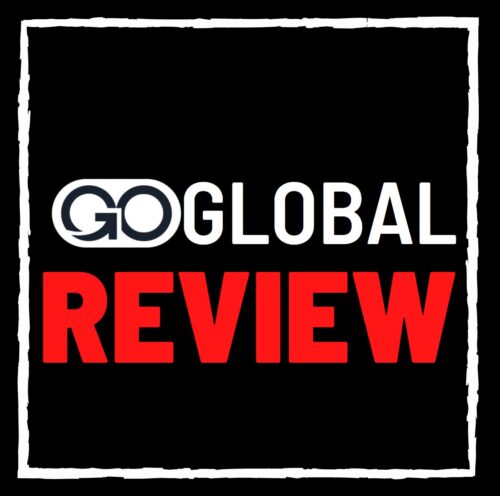 Go Global Review (2023) – Legit or OmegaPro Reboot Scam? Find Out!
Welcome to my Go Global Review!
There has been a lot of buzz about this latest crypto MLM company that promises passive returns and I decided to find out what it was all about.
Chances are someone approached you about their crypto passive returns opportunity and now you landed here to make sure it's legit.
The good news is I am going to walk you through the company, products and compensation plan so you can make the right decision to join or not.
Just PAY close attention and watch this to the end!
What is Go Global Review?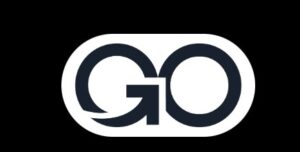 According to Go Global, they are an education company that wants to reshape the world.
The people behind this online education platform want to help you live life on your terms and reach your goals apparently.
They know that education is important for growing and making your own choices in life.
That's why they've got some of the some experts around to teach you online.
At least that's what they are telling us.
The people behind the company are the following:
Paulo Tuynman (President) – Previous VP of Sales For OmegaPro
A.K. Khalil (COO) – Previous COO for OmegaPro
Nader Poordeljoo (CEO) – Previous CEO of OmegaPro
Juan Carlos (CSO) – Previously a Manager for Omega Pro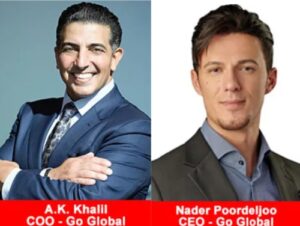 Interesting enough, A.K. Khalil and Nader Poordeljoo were executives in Jeunesse Global.
Looks like A.K Khalil launched an MLM called Cloud 9 Life and decided to ditch it for Jeunesse?
That's interesting…
Eric Worre was involved with OmegaPro when it exit scammed and now is training people how to recruit people into Go Global.
The domain "goglobal.network" was privately registered on December 24th, 2022.
Anyway, now you know about the company let's get into the products next in this GoGlobal.Network review…
What Are Go Global Products?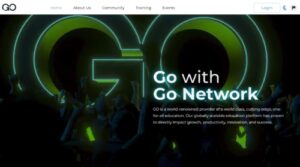 Go Global products at the retail level don't exist, what you have to do is become an affiliate and from there you can promote the Go Global Affiliate membership.
As an affiliate, you get access to their education platform.
How To Make Money With Go Global Reviews?
There are two ways you can make money with this company.
First way is to invest with them and get a guaranteed return on investment, kind of like OmegaPro (but they exit scammed).
Second way is to recruit people who invest and earn a commission.
Investment Plan
The investment plan has you drop anywhere between $100 to $5000 in cryptocurrency and starting receive up to 0.27% daily ROI for 14 months.
Go Global Compensation Plan
Go Global compensation plan leverages the binary structure for the residual commissions.
For direct commissions, it's just a 5% on your personally sponsored affiliates.
Go Global Affiliate Ranks
Depending on how much you invest and your team generates, you can qualify through 14 ranks called "target".
| Target | Investment | Generated Volume (Weaker Binary Team Side) |
| --- | --- | --- |
| 1 | Invest at least $100 | $1000 |
| 2 | Maintain a $100 investment | $2000 |
| 3 | Invest at least $500 | $4000 |
| 4 | Maintain a $500 investment | $8000 |
| 5 | Invest at least $1000 | $15,000 |
| 6 | Maintain a $1000 investment | $30,000 |
| 7 | Invest at least $3000 | $50,000 |
| 8 | Invest at least $5000 | $80,000 |
| 9 | Invest at least $10,000 | $120,000 |
| 10 | Invest at least $20,000 | $200,000 |
| 11 | Invest at least $50,000 | $300,000 |
| 12 | Maintain a $50,000 investment | $500,000 |
| 13 | Maintain a $50,000 investment | $1,000,000 |
| 14 | Maintain a $50,000 investment | $3,000,000 |
Go Rewards
With Go Global, you can qualify for Go Rewards by personally dropping $500 or more as an investment and sponsor two people who invest $500 or more.
Overall, the company has 11 ranks you can go through.
Cost To Join Go Global Reviews
When it comes to the Go Global affiliate membership, it will run you $99 plus one of the following investment packs:
$100 Pack
$500 Pack
$1000 Pack
$5000 Pack
The cryptocurrencies Go Global uses are Bitcoin, Ethereum, tether and USD coin.
Final Verdict – Is Go Global A Scam?
So does the Go Global scam exist?
Let's just look at the facts.
Sure we know who the leadership is, but they were involved with OmegaPro that collapsed and left investors high and dry.
Only different with Go Global is instead of talking about trading when you invest, you are not buying education when you invest…
This is just literally a rebook of OmegaPro so new investments are paying off existing members.
It's another ponzi scheme with education this time instead of trading.
I personally can't recommend this…
What Do I Recommend?
Do you want to know a 100% legit way to make an income from home?
What if you could build a passive income stream that's actually passive?
An income stream that doesn't require:
Selling to friends and family
Dealing with questionable products that weigh on your conscience
An income stream that brings in consistent revenues every single month (from a couple thousand dollars to well over $10,000)?
Take a look at some of the results: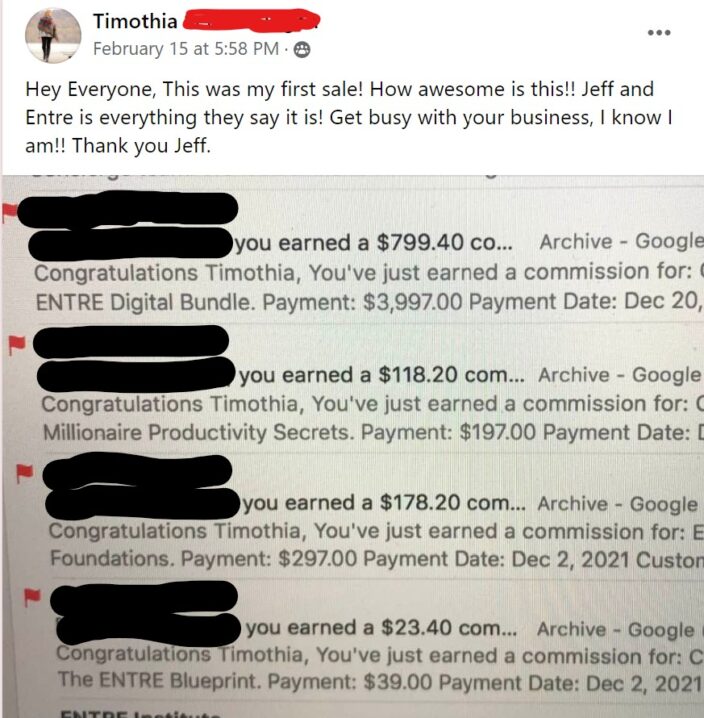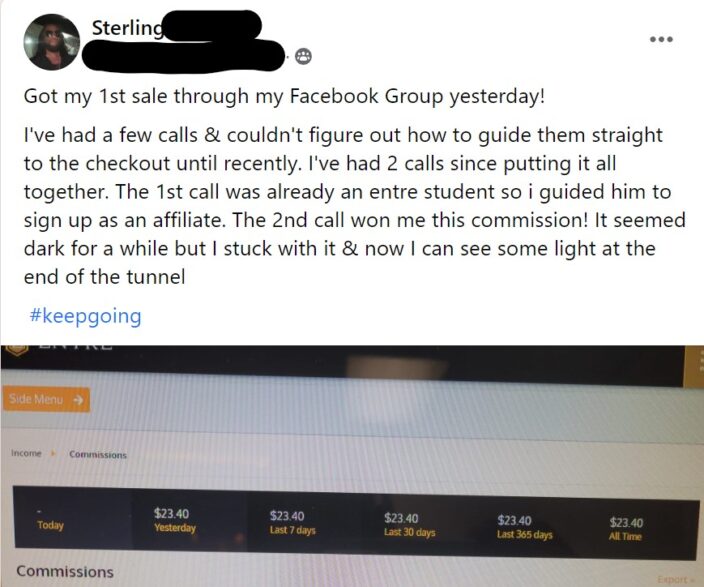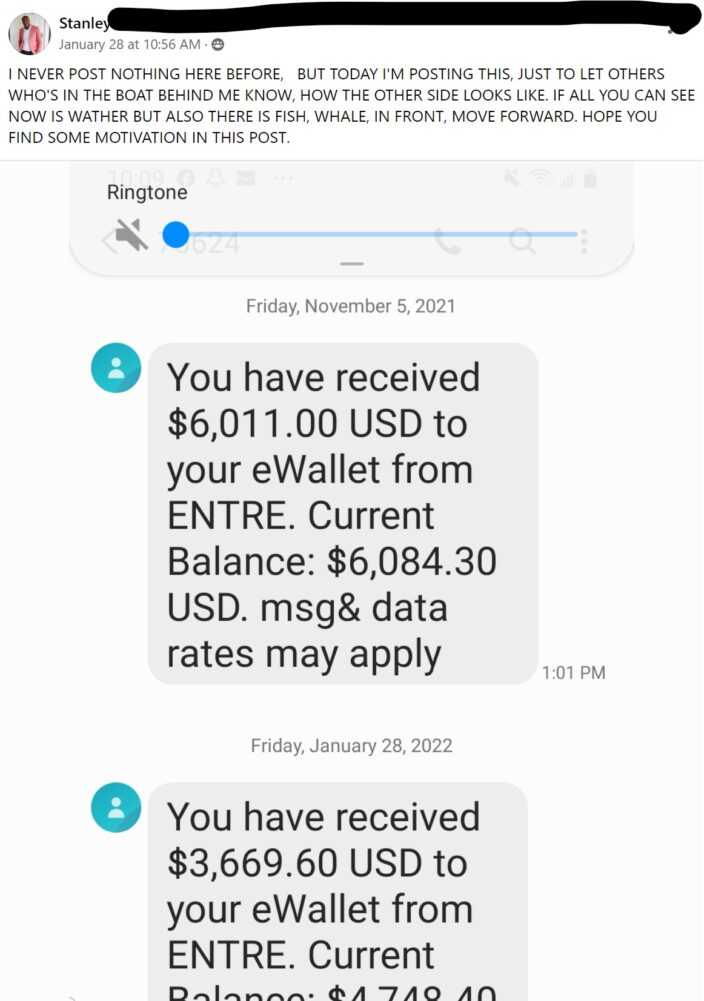 An income stream you could actually build in your spare time, and grow as large or as small as you want to, without having to spend hours a day chasing, selling, or managing anything?
If that sounds like something you'd be interested in, check out Digital Real Estate. 
Follow me on Social media below:
Subscribe To My YouTube Channel Here.
See you at the top,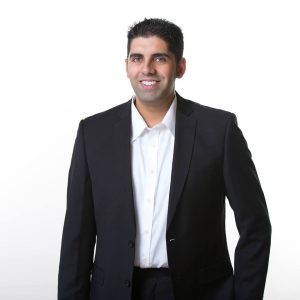 -Jesse Singh
P.S.  If you are tired of failing ANY business, click here and check this out to take your game to the next level.