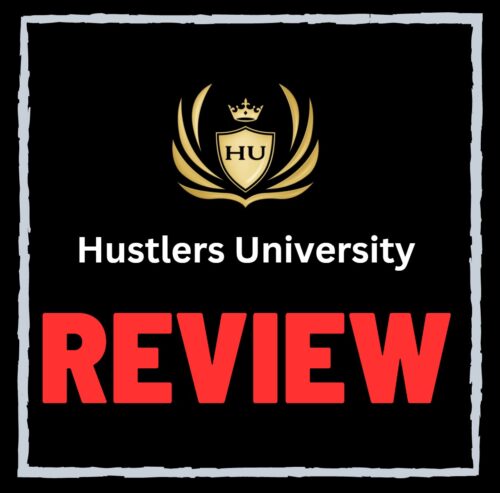 Hustlers University Review – Andrew Tate Legit Or A Scam?
Welcome to my Hustlers University Review!
Get ready to dive into the wild world of Hustlers University and its enigmatic founder, Andrew Tate.
In this review, we'll explore the Hustlers University reviews, find out if it's a Hustlers University scam, and learn more about the man behind it all – Andrew Tate himself.
So, let's get started with this Andrew Tate review!
Just make sure you pay close attention and read this to the end!
The Andrew Tate Approach
Andrew Tate has the uncanny ability to talk a tree into shedding its bark.
He's harnessed this silver tongue to flood the internet with viral videos that his loyal Hustlers University students can use to recruit more members (and snag a commission, of course).
Think of it like a giant, semi-pyramid-shaped extravaganza.
But don't bother Andrew with labels – he's too busy counting the millions he made from bamboozling lonely gentlemen with his webcam business.
Hustlers University Reviews: Comparing Hustlers University to Tate's Past Endeavors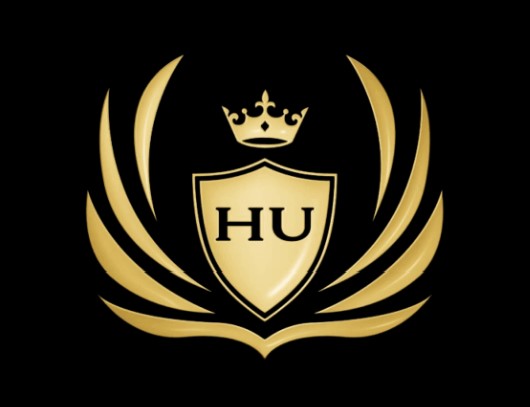 According to Andrew himself on the Full Send Podcast, he orchestrated an elaborate webcam scheme.
He had attractive women appear on camera to entice unsuspecting men and feign interest.
Unbeknownst to these gentlemen, it was actually Andrew behind the keyboard, pulling the strings to extract more and more money from them.
Some even depleted their life savings in hopes of meeting their virtual dream girl.
Considering that information alone, it's hard to imagine wanting to buy anything from Mr. Tate.
But hey, a female in her mid-30s isn't exactly his target audience, right?
If you can look past Andrew's dubious ethics, Hustler's University comes at a monthly cost of $49.99 – no refunds, cancel anytime.
Just be prepared for Andrew and his brother Tristan to guilt-trip you with a video about your inevitable loser status if you cancel your subscription.
Is Hustlers University a Scam? What You'll Learn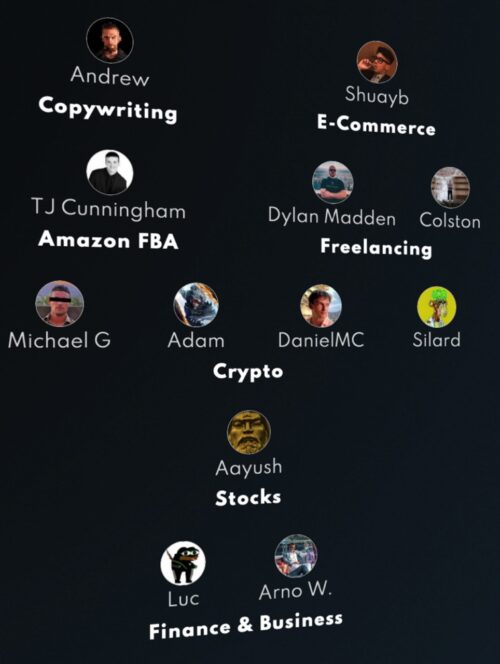 If you choose to stick around, Hustler's University offers "Campuses" (mini-courses) on topics like e-commerce, copywriting, stocks, crypto, freelancing, and Amazon FBA.
The most popular choice, though, is simply becoming an affiliate for Hustlers University.
Each course is taught by someone who claims to have made at least $1 million in profit from their expertise.
And, of course, there are constant reminders to upgrade to Andrew's War Room, a network of high achievers, for an extra $6,000.
In a promo video for Hustlers University 2.0, Andrew boasts, "I get called Morpheus a lot because I'm trying to wake people up from slavery."
He guarantees that anyone with $50 can make money through his system.
Unlike others who shy away from get-rich-quick schemes, Tate fully embraces the concept, making him oddly more trustworthy.
The Andrew Tate Review: The Value of Andrew Tate on the Internet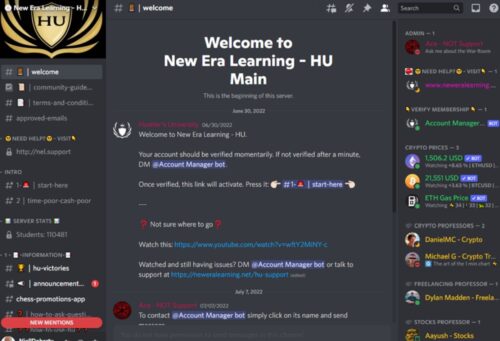 Andrew Tate might just be a blessing in disguise for the internet.
His soundbites are pure gold, and he provides endless fodder for conversation.
Plus, watching people get all riled up over his controversial statements is endlessly entertaining.
While it's understandable why over 100,000 "bros" (likely lacking father figures) have flocked to be mentored by Tate in Hustlers University, one can't help but wonder: How long will it be before his relevance fades, much like his fighting skills?
Andrew Tate's Unique Marketing Approach
One of the most fascinating aspects of Hustler's University is Andrew Tate's marketing strategy.
He has an innate ability to create controversy and buzz around his brand, using his charisma and outlandish statements to draw attention.
This tactic has undoubtedly played a significant role in attracting the masses to Hustlers University.
Andrew knows how to manipulate social media algorithms, ensuring that his content reaches an extensive audience, further solidifying his online presence and influence.
The Role of Affiliates in Hustlers University
Affiliates play a crucial role in the growth and success of Hustler's University.
By offering commissions to those who bring in new members, Andrew Tate has created an army of loyal promoters, further expanding his reach.
This affiliate program not only incentivizes existing members to recruit others but also provides them with a potential income stream.
It's a win-win situation for Andrew and his affiliates, as they all share in the profits generated by the platform.
The Critiques of Hustlers University
Despite the success and popularity of Hustler's University, it's essential to address the criticisms leveled against it.
Some argue that the platform is nothing more than an elaborate pyramid scheme, with affiliates recruiting new members to make money.
Additionally, there are concerns about the quality of the courses offered and the lack of transparency in the instructors' qualifications.
However, it's worth noting that some individuals claim to have found success and value in the lessons provided by Hustlers University.
Ultimately, whether or not Hustlers University is a scam is up for debate, but it's essential to approach it with a critical eye and realistic expectations.
The Future of Andrew Tate and Hustlers University
As with any controversial figure, the question of Andrew Tate's future and the longevity of Hustlers University remains uncertain.
Will the platform continue to grow and thrive, or will its popularity wane as new online entrepreneurs emerge?
Only time will tell.
One thing is for sure – Andrew Tate has managed to create a successful and buzzworthy brand.
As long as he can keep his audience engaged and maintain his online presence, there's a good chance that Hustlers University will continue to make waves on the internet.
Conclusion
In this Andrew Tate review, we've explored the world of Hustlers University, delving into the Hustlers University reviews, and investigating whether it's a Hustlers University scam.
While the platform has its fair share of controversy and criticism, it's clear that Andrew Tate has managed to create a successful online presence and following.
Whether or not Hustlers University is the right choice for you depends on your willingness to look past the controversy and embrace the unconventional teachings of Andrew Tate.
With a healthy dose of skepticism and an open mind, you might just find something of value within the halls of Hustlers University.
What do I Recommend?
I personally recommend something that doesn't require trading your time for money and is for complete beginners with huge potential and earning potential, click the red button below for a free training on it.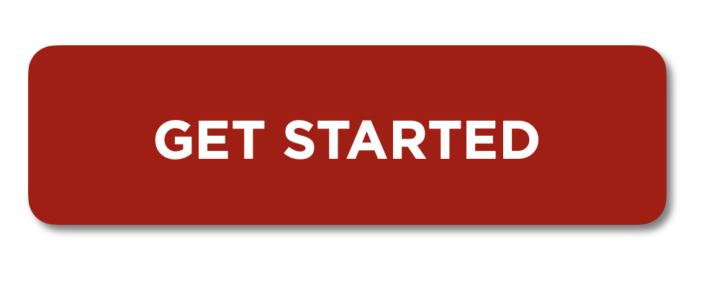 Follow me on Social media below:
Subscribe To My YouTube Channel Here.
See you at the top,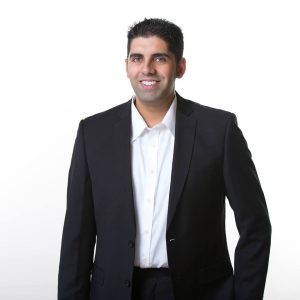 -Jesse Singh
P.S.  If you are tired of failing ANY business, click here and check this out to take your game to the next level.