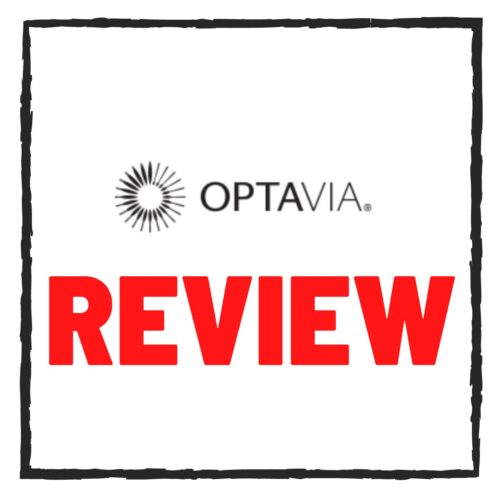 Optavia Review (2023 Update) – Legit MLM Or Huge Scam?
Welcome to my Optavia review!
There has been some buzz about this network marketing company so I decided to take a closer look.
Chances are someone approached you about their products or their business opportunity and now you landed here to make sure it's legit.
The good news is I am going to walk you through everything I know about the company so you can make the right decision to join or not.
Just remember to PAY close attention and read this to the end…
What Is Optavia Review in 2023?

So, have you heard of Optavia MLM? It's basically a weight loss program that uses the Multi-Level Marketing biz model to sell their meal replacement products through a ton of Independent Health Coaches.
It's just like a bunch of other online money-making programs where you either sell the products or try to get other people to join the program and sell the products too.
But here's the thing, there are so many people involved in this program, it's like a never-ending competition to see who can sell more.
And let me tell you, with so many people trying to sell the same product, it's a real challenge to become a successful "6 figure network marketer". But hey, who needs money anyway, right?
If you want a successful business or need help building your network marketing business where you have no competition, then you need to check out this method.
Alright folks, let's not get all "doom and gloom" here. Optavia MLM does have some pretty handy info that can help you make some serious dough.
Unfortunately, the MLM industry has had a rough time in the past and still has some trouble shaking it off.
But don't worry, at the end of this review, we'll break down some of the most frequently asked questions about Optavia MLM and network marketing in general.
You know, just in case you're curious and want to learn more about making that cash money.
Optavia History Review
Before we dive into the Optavia thing, let me just tell you that this company actually has a few different people behind it.
Believe it or not, it's actually a subsidiary of Medifast.
Medifast was started back in 1980 by a doctor named William Vitale, who wanted to create a weight loss company that would make a difference.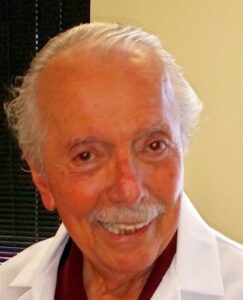 Fast forward to 2016/2017, the "Take Shape For Life" program got a makeover and was renamed as Optavia.
And who's behind this new and improved program, you ask? Well, it was founded by Dr. Wayne Anderson and Bradley Macdonald in 2016. So, there you have it!
Timeline:
1980: William Vitale founded medifast (the parent company)
1995: HealthRite changed it's name from Vitamin Specialties Corp
2002: Optavia current owners and found "Take Shape For Life" under medifast
2010: Medifast is voted #1 on Forbes list of best small companies
2017: Optavia becomes the new name of the Take Shape For Life subsidiary.
2017: Optavia relocates to Baltimore Maryland
2018: Optavia goes public with a market capitalization of $1.8 Billion.
What Are Optavia Products?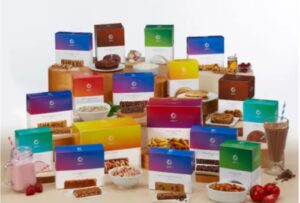 Alright, let's talk about Optavia products.
They've got the goods for all you weight loss warriors out there.
And if you're feeling adventurous, you can join their weight loss program and get the inside scoop from one of their health coaches.
It's like having a personal trainer, but without the sweat and grunts.
The whole point of Optavia's products is to help you form some healthy habits and reach your dream weight.
And the best part? You can even become a coach yourself.
All you gotta do is buy their "health coach business kit" and BOOM, you're a smoothie-selling machine.
It's like a lemonade stand, but for adults and with less sugar.
Is Optima A Network Marketing Company?
Yeah, Optavia's got products, no doubt about that. But how they sell it? Well, they use the classic network marketing or MLM business model.
They call their sales team "health coaches", but let's be real here, it's just a fancy name for distributor. They're still selling the products, just with a cooler title.
Cost To Join Optavia Reviews?
To get involved with Optavia, you gotta drop a $199 onboarding fee that is one time.
Once you do that, then you have to buy a "health coach business kit" which has products to kick start your sales.
The Optavia Compensation Plan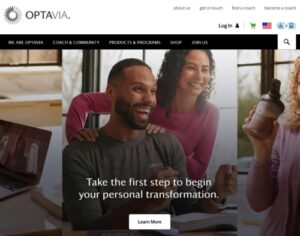 Okay, so here's the deal with Optavia. You gotta sell as a "distributor". Basically, that means your customers will give you cash for the products.
Your job is to get people to sign up for the products, which are sold on a subscription basis.
And once they're in, you run the whole show. But since you make money from sales, not an hourly wage, your potential customers need to be serious about learning about Optavia's products.
So, working for Optavia doesn't change the fact that network marketing can be a lot of work.
You need space to store product inventory, set up automatic shipments, handle transactions, and take care of payment processing.
Here's how you can earn money from the company:
Make Money From Optavia Product Sales
So, it seems like Optavia is trying to be different from other MLMs by focusing on health and wellness. Their "health coaches" serve as middlemen, referring customers to the right products for them.
While this may sound great, it can actually limit your earning potential since the more people in the supply chain, the lower the profit margins for those lower down.
At first glance, Optavia's income structure looks promising with distributors receiving 15% of sales, but keep in mind, you're only getting a cut of Optavia's profit.
You won't earn a cent unless you sell products to others.
Unfortunately, the numbers don't paint a rosy picture. With an average commission of 15%, only 8.16% of Optavia sellers made over $100 in the last year. An overwhelming 21% didn't earn anything and only less than 1% of health coaches made more than $100,000.
So, with stats like these, you might want to think twice before jumping on the Optavia bandwagon.
Make Money Recruiting A Team
The team-building strategy in Optavia starts with a small percentage of revenue from each salesperson you recruit. However, this percentage is nowhere near the 15% you'd receive from selling the products yourself. This small cut of revenue still depends on the earnings of your recruits.
The next stage is known as "Leveraged Revenue Sharing," where you can earn from up to six levels within your marketing team. Optavia follows a typical unilevel team structure, but the percentages are subject to change based on the volume of sales.
Advancing in the business requires recruiting a lot of people, which can be challenging since selling health and wellness products is a difficult task. To succeed with this MLM, you need to become a recruiting machine. You must constantly recruit and motivate others to do the same, creating a never-ending cycle.
Optavia MLM Review – What Costumers Are Saying?
Some folks wonder "is Optavia a pyramid scheme" Well, nope, they're actually a multi-level marketing company. But, if you look at reviews on the Better Business Bureau, they don't seem to have the best rep among the public.
Optavia BBB Customer Reviews
As you can see…it was hard to find positive feedback in these reviews.
Is Optavia A Scam?
So, let's talk about Optavia. Is it a scam? Well, not exactly.
While you can certainly make money as a part of this program, it's not as simple as the company makes it seem. There's a lot of hard work that goes into it before you even start seeing any return on your investment. And even then, there's no guarantee that you'll be successful.
But let's be real, what business is easy and guarantees success, right?
The thing is, when it comes to the actual commissions you earn, they can be a bit underwhelming. Sure, working hard now to see the benefits later is a great concept. But if you're putting in all that effort and only getting a $50 commission in return, it's just not worth it.
So, while Optavia is not a scam, it's not exactly a get-rich-quick scheme either. If you're considering joining, just make sure you weigh the pros and cons and understand what you're getting into.
What if, instead, you could do the same 3 months of work (in your spare time) and potentially make $1000's of dollars every single month?
What if you could scale that?
Well, that's the power of Digital Real Estate.
Not only that, you can leverage those skills to build a MLM like no one else and be at the top much faster.
Plus…
An income stream that doesn't require:
Selling to friends and family
Dealing with questionable products that weigh on your conscience
An income stream that brings in consistent revenues every single month (from a couple thousand dollars to well over $10,000)?
Take a look at some of the results: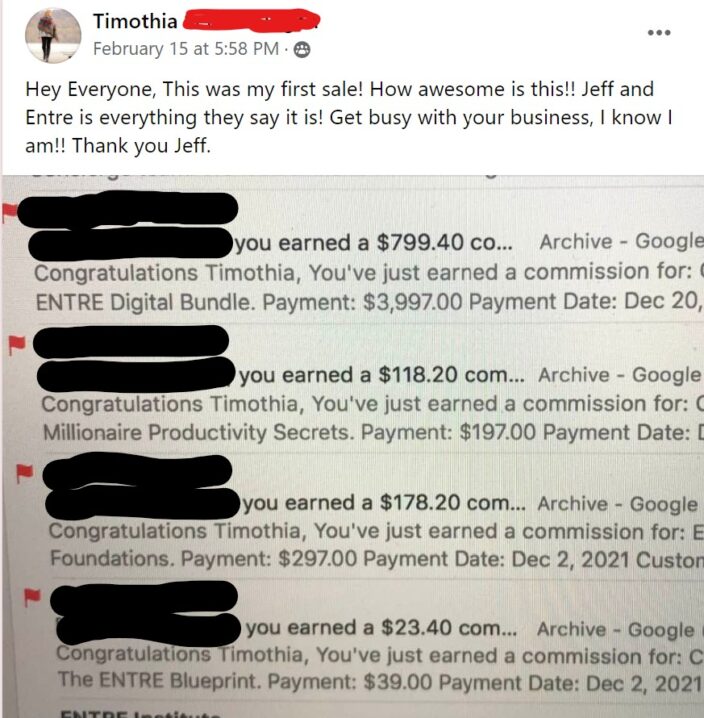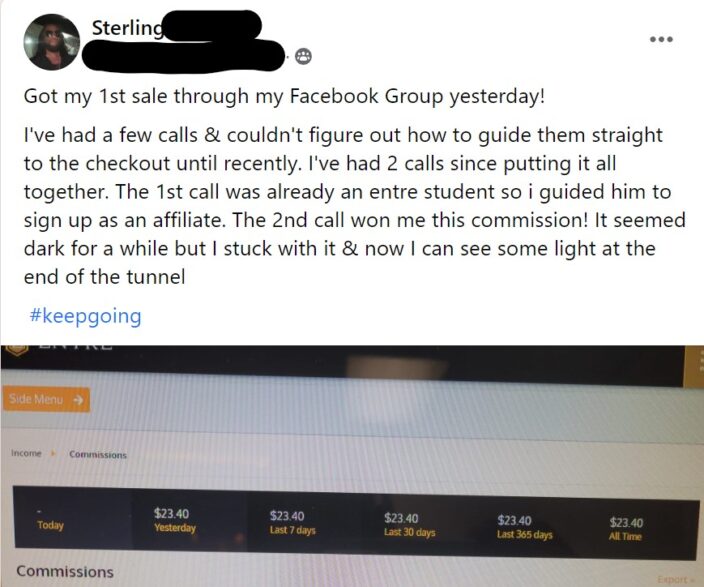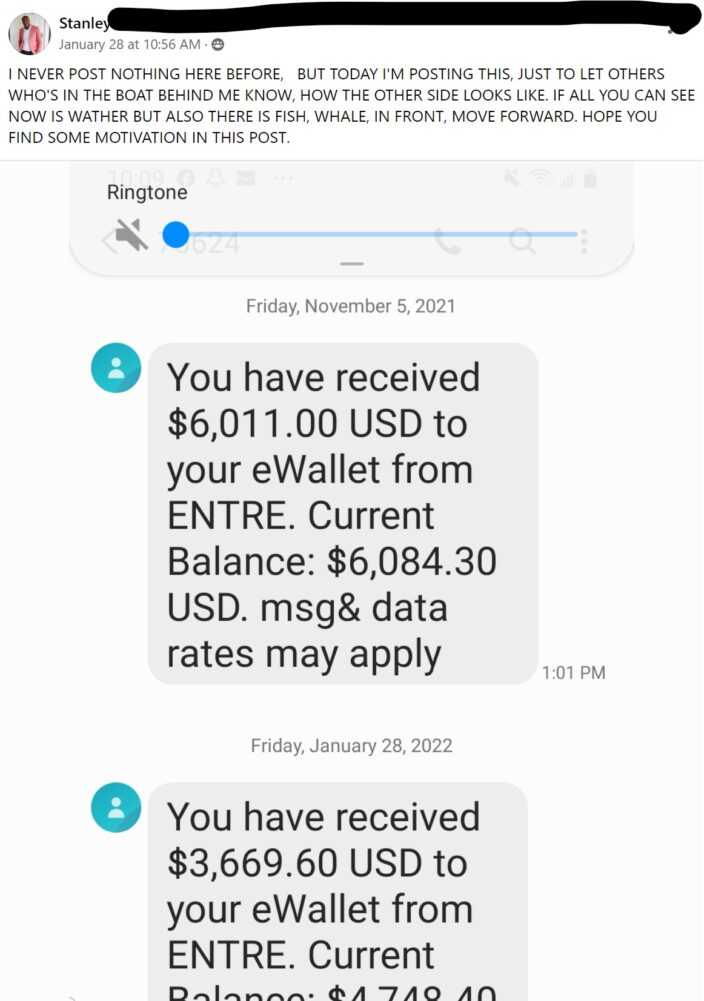 An income stream you could actually build in your spare time, and grow as large or as small as you want to, without having to spend hours a day chasing, selling, or managing anything?
If that sounds like something you'd be interested in, check out Digital Real Estate. 
Follow me on Social media below:
Subscribe To My YouTube Channel Here.
See you at the top,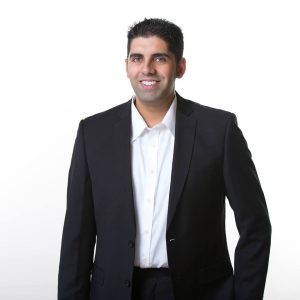 -Jesse Singh
P.S.  If you are tired of failing ANY business, click here and check this out to take your game to the next level.