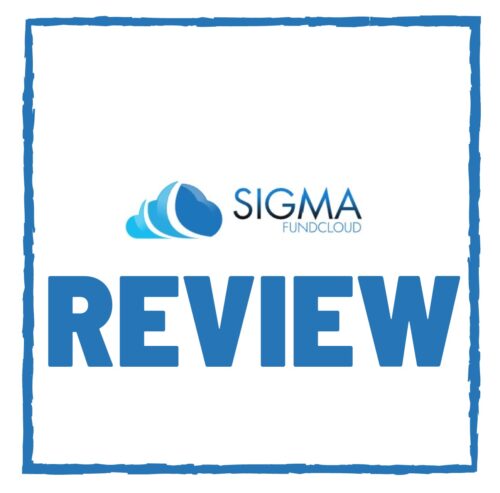 Sigma Fund Cloud Review – SCAM or Legit 1.9% Hourly ROI MLM?
Welcome to my Sigma Fund Cloud review!
There has been a lot of buzz about this company so I decided to take a closer look to see what it was all about.
Chances are someone approached you about their passive returns and now you landed here to make sure it's legit.
The good news is I am going to walk you the company, products and compensation plan so you can make the right decision.
Just make sure you PAY close attention and read this to the end…
Do you want to know a 100% legit way to make an income from home?
What if you could build a passive income stream that's actually passive?
An income stream that doesn't require:
Being on the phone all day
Wasting hours of your life when people no-show
Trading your time for money
Financial stress during a bad month
Letting someone else control your fate
No Trading or mining
100% Passive rewards from crypto 12% to 200% per year
Student below is up $1000 in a  week!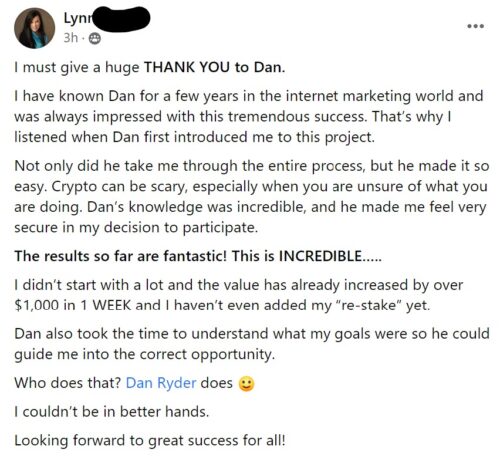 Remember, Lynn is brand new she just got started!
You know what is awesome about this method?
You could actually build in your spare time, and grow as large or as small as you want to, without having to spend hours a day chasing prospects and reciting the same sales pitch over and over again?
If that sounds like something you'd be interested in, check out New Digital Economy.
Now if you still want to learn more about SigmaFundCloud.com keep reading…
What Are Sigma Fund Cloud Review?

According to the company, "the facts show SigmaFund cloud is tops".
Tops in what?
Now that is the question…
Anyway, they apparently started their journey with the vital idea that everyone from everywhere should be able to make easy and secure investments.
That is great and all and very vague…
What I wanted to know was who is actually running this investment company?
The answer…
No idea, I looked everywhere on who the leadership is so they are not being transparent.
The truth is if they are not being transparent about the leadership, what else they are not being transparent about?
After you read this blog post, met me know in the comments below if you know who actually runs this thing.
What Are SigmaFund Cloud Products?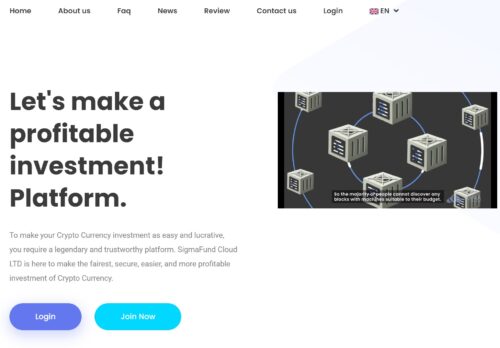 SigmaFund Cloud doesn't offer any retail products or services, but you can become an affiliate and promote their affiliate membership.
Once you do become an affiliate you can invest into the company on a promise you will get some kind of return.
If you are looking for a legit crypto offer, check out this Crypto CashFlow Review.
How To Make Money with SigmaFund Cloud Review?
Sigma Fund Cloud LTD has two ways you can make money with the company.
First way is to invest into one of their investment packages and receive a guaranteed return.
Second way is to recruit new people who invest and earn a commission on their investment as a percentage.
Investment Plans
SigmaFundCloud has four investment plans you can choose from with different investment amounts and ROI's.
Basic Plan – invest $20 to $2000 and receive 0.09% hourly for 2400 hours
Standard Plan – invest $100 to $5000 and receive 0.20% hourly for 960 hours
Premium Plan – invest $2000 to $10,000 and receive 0.65% hourly for 168 hours
VIP Plan – invest $6000 to $50,000 and receive 1.90% hourly for 72 hours
Sigma Fund Cloud Compensation Plan
SigmaFund Cloud pays their referral commissions through a three tier unilevel compensation plan.
Level 1 – 5% (personally sponsored affiliates)
Level 2 – 2%
Level 3 – 1%
The company who has the best compensation plan is Entre Institute review.
Cost To Join SigmaFund Cloud Reviews
Sigma Fund Cloud affiliate membership is free to join but if you want to be part of the investment opportunity you must invest $20 to $50,000.
Unlike all the other Sigma Fund Cloud reviews out there I am going to reveal my final unbiased verdict below…
Final Verdict – Sigma Fund Cloud Scam?
Does the SigmaFund Cloud scam exist?
Let's just look at the facts…
First we don't know who runs or owns the company which is a huge red flag.
Second, I couldn't verify how they are actually produce those returns because just talking about it doesn't count.
I need proof…
Third, because they are offering returns they must be registered with the FCA in the UK at a minimum and any other country regulator they are operating in.
There was no registrations…
So what I do see is new investments paying off existing members which makes this company a ponzi scheme…
Do not join ponzi schemes or people who promote them at a regular basis…
Tired of Scams? My #1 Recommendation
If you landed on this blog, you want to actually know how to make money online right?  Specially with crypto.
First time ever we are offering a training where we are helping our students who are getting any where between 20% to $200% per year on their crypto with 100% complete control.
YOU control everything and not giving your funds away to some scamming company.
We are going to share with you our personal crypto strategy that is collectively making us over $40,000 per month 100% passive.

Once you learn this skill set, the sky is the limit when it comes to building wealth with crypto where you are in 100% control.
Here are some more results:
This student literally got started a few days ago and already started to make $5 per day!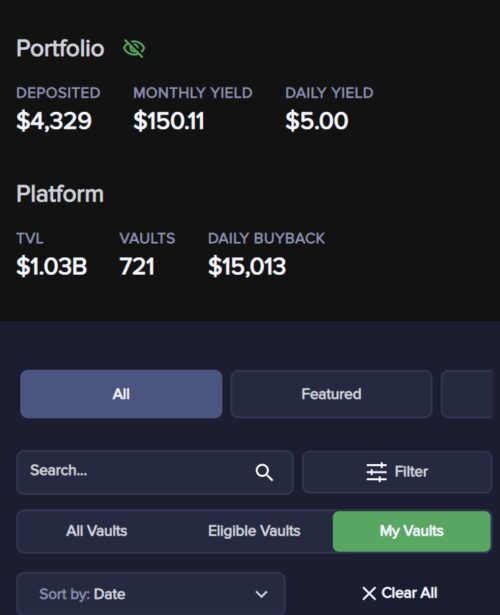 We are getting over 2000% rewards with this one per year which is LIFE changing.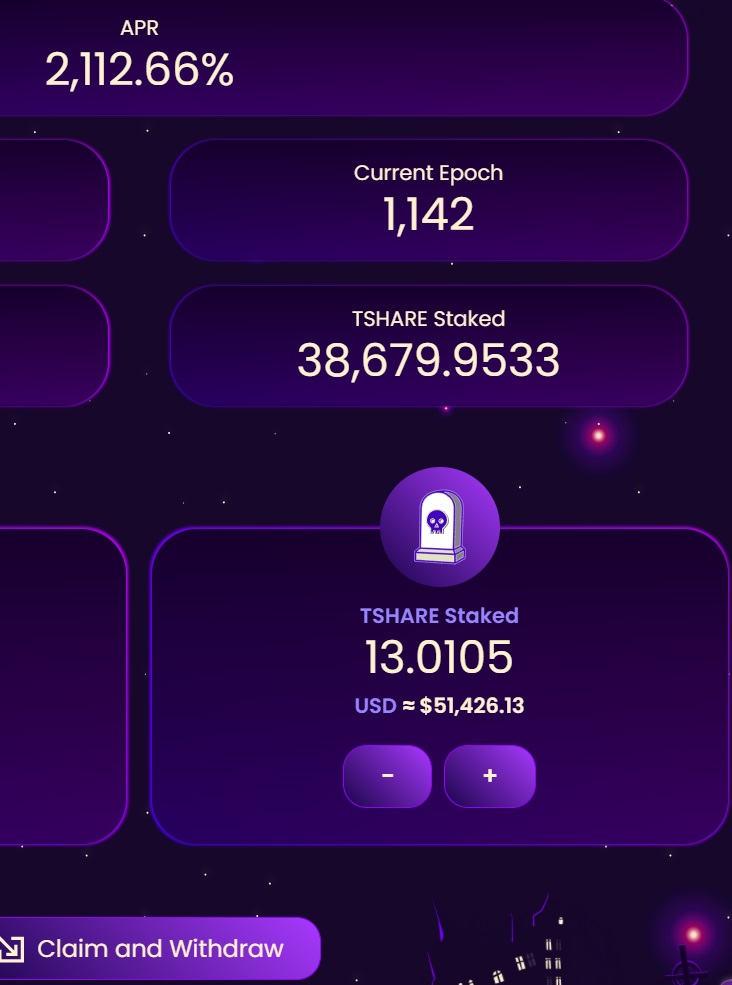 Take a look at one of our 62 year old students who profited $2,000: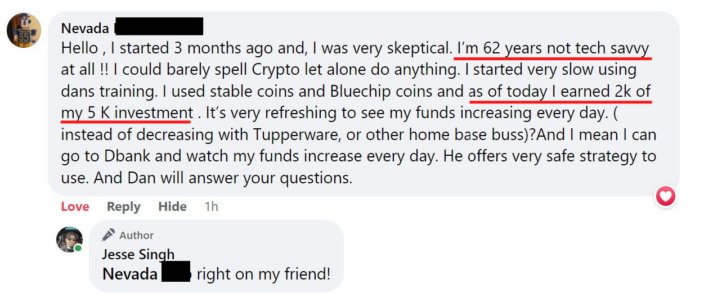 Now we want to help YOU.
We have complete newbies who are just getting started and making their passive income stream online and then we have some students who have been with us for almost a year completely crushing it.
Digital Digital Economy is the #1 online business model for those just starting out.
Whether you've never made a dollar online, or you've been in this space for a while but never really "made it," Digital Real Estate is for you.
I know you will make the right decision.
Follow me on Social media below:
Subscribe To My YouTube Channel Here.
See you at the top,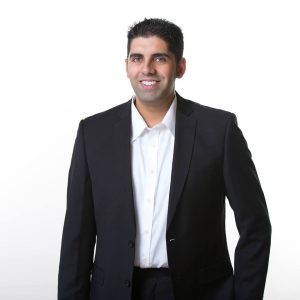 -Jesse Singh
P.S.  If you are tired of failing ANY business, click here and check this out to take your game to the next level.