PetronPay has been having withdrawal issues dating back April 19th 2021 and promised on May 1st they will fix that problem.
The new plan was that investors can get paid on the 1st and 15th of the month which came and went…
There are STILL problems, in fact, it was such a huge problem PetronPay launched their exit-scam strategy.
Instead of paying their investors in bitcoin, they have switched over to PetronPay Security Tokens.
When it first launched around May 4th and was valued at $2496 and by May 10th it peaked at $3,443 which is actually amazing to be honest for a new coin…
However, from May 11th to 15th, Petron Pay Security Token tanked to $767.40 and as of right now sitting at $898.10.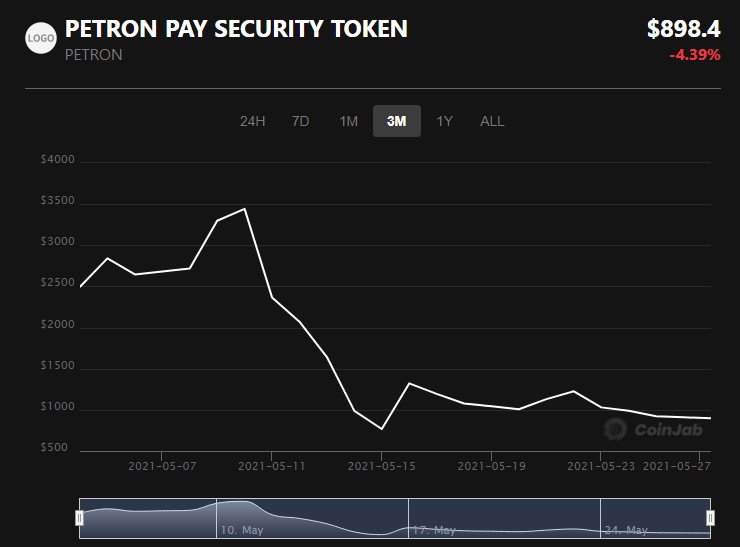 The scary part is one of the holders is holding 78% of ALL Petron Pay Security Tokens which means if that person sells, game over…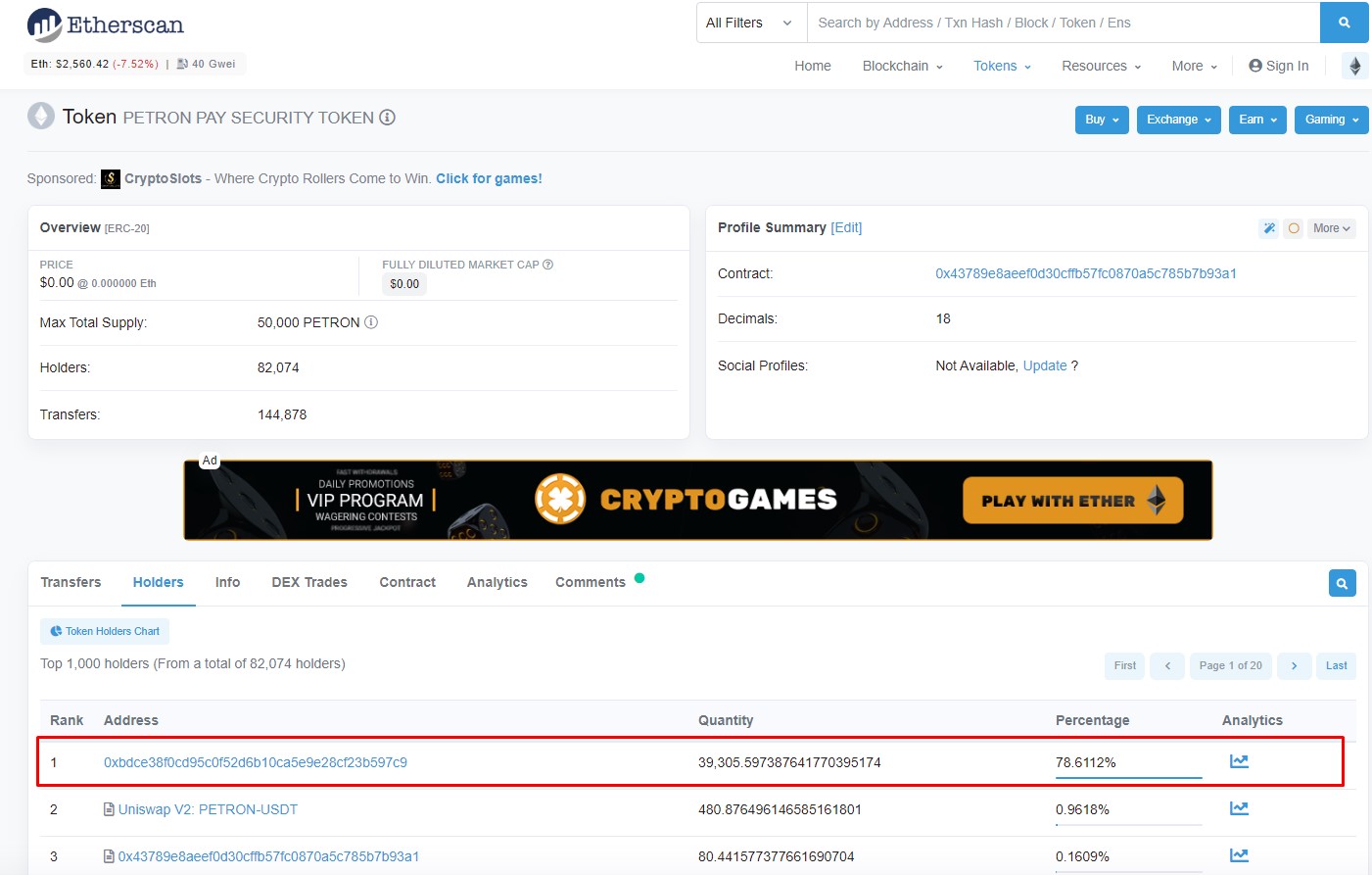 It's not really about "IF" it's "WHEN" that person sells which is most likely the admin(s) of the company.
Johnny Grant is no where to be found as expected for being a fake CEO at this time and looking at Trust Pilot reviews, many people are having issues swapping PetronPay Tokens.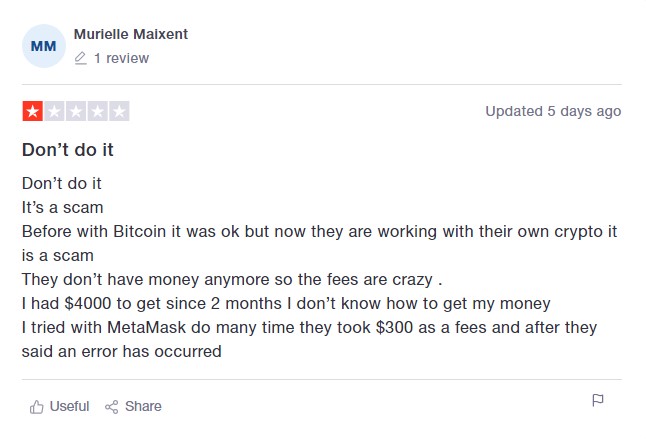 In my original PetronPay review I did call out the company as a ponzi scheme because it was offering guaranteed returns that were not realistic.
Not to mention, this company never invested in oil if bitcoin effected the company…
The truth is from the beginning new investments were paying off existing members which was funding the returns…
When recruitment slowed down in April 2021, they had withdrawal problems…
For their last and final trick before they pull the plug, they pumped up PetronPay to nearly $3400 and now dumped to $900 range and will keep going down until it's worthless.
If they actually wanted their Petron Pay token to succeed, they would have invested more into it and would have tried to get on reputable public exchanges.
Like I said earlier, 78% of these token's are held by one account and once that sells off, the price of this token will crash hard…
Just like the recent mass Russian Ponzi exit scams, this one is next…
Tired of Scams?
If you landed on this blog, you want to actually know how to make money online right?
When it comes to crypto, one thing you need is CASHFLOW so you can invest in more legit cryptocurrencies and getting another job isn't the best way to do that…
If you want to learn how you can increase your cash flow without trading your time for money…

Once you learn this skill set, the sky is the limit when it comes to cash flow.
From there you can invest in appreciating assets and build long term wealth.
Remember to follow me on social media below because I am actually real and want to serve you.
Follow me on Social media below:
Subscribe To My YouTube Channel Here.
See you at the top,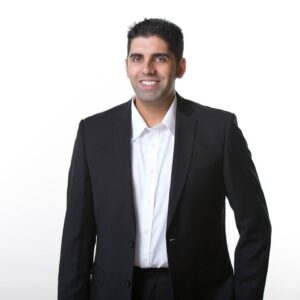 -Jesse Singh
P.S.  If you are tired of failing ANY business, click here and check this out to take your game to the next level.