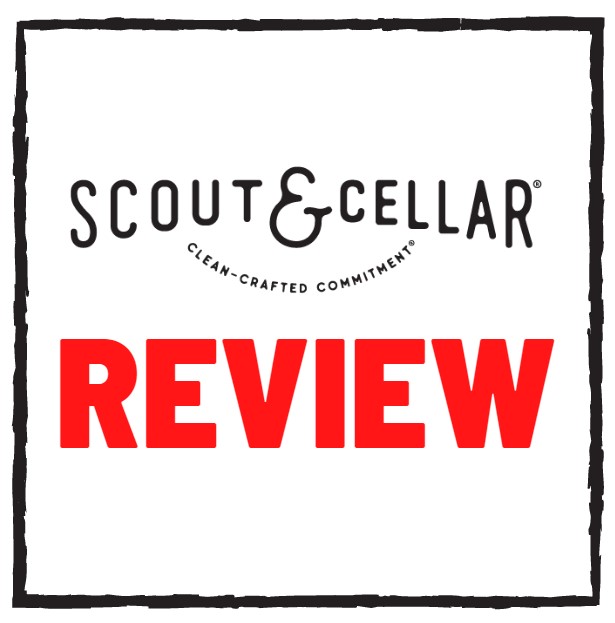 Scout and Cellar Review – Legit Wine MLM Company or Huge Scam?
Welcome to my Scout And Cellar Review!
There has been some buzz about this company so I decided to take a closer look to see what it was all about.
Chances are someone approached you about the business opportunity and you landed here to make sure it's legit.
The good news is I am going to walk you through the company, products and compensation plan so you can make the right decision.
Just makes sure you pay close attention and read this to the end…
Scout And Cellar Review – What is it?

Scout And Cellar is a wine based MLM company that was founded by Sarah Shadonix in 2017.
Sarah Shadonix was a lawyer and transitioned to pursuing entrepreneurship.
On top of that, she became a wine expert and now focuses on wine distribution.
Scout And Cellar didn't want to take the tradition route when it comes to selling their wine, but through their distributors.
In other words, this is a network marketing company.
What I did notice about this company other then being new is there isn't really any competition in this niche.
Most network marketing companies take the health and wellness route or beauty products.
As of right now they have roughly 10,000 distributors in the USA.
Scout & Cellar does have a great introduction video to who they are which you can check out below:
Who is Sarah Shadonix?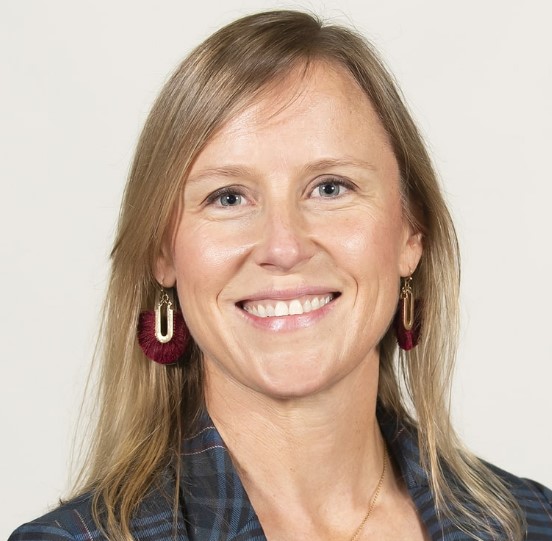 Sarah Shadonix before this company was a lawyer and got her degree from Richmond University.
Her law degree was from Arizona State University's College of Law.
After that she got an advanced winery certificate from the Wine and Spirit Education Trust.
So yeah she is very credible in the wine space.
She started working as a distribution channel manage at the Wine Country Connect, but right after that she started Scout and Cellar.
After doing more resource on the products, she only uses organic farms which is a good thing.
Scout and Cellar Products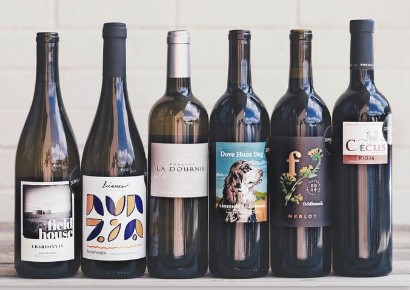 On the product side of things, Scout and Cellars sell "clean crafted" wine.
All of their products fall into the four categories below:
Each wine has it's own detailed information on things like history, taste, what it's made from and year.
When it comes to their pricing, it ranges from $19 to $48 per bottle depending on what you want.
You can also get pack deals where you can get 4 bottles of wine for $88, 6 bottles of wine for $186 and 12 bottles of wine for $429.
What is Scout and Cellar Clean Crafted Wine?
If you didn't know this already but regular wine that is produced have chemicals like:
Copper Sulphate
16 g. to 30 g. of sugar or concentrated sweetener
Chemical pesticides
Ammonium Phosphate
Mega Purple, which is an artificial coloring substance
GMO additives
Ferrocyanide
Clean Crafted means they have no chemicals or pesticides hence why they use organic farmers.
If you want to learn more about their products, here is a four minute video on the actual products:
Other MLM companies I have reviewed that have physical products are Level Thrive, Shaklee and Hempworx.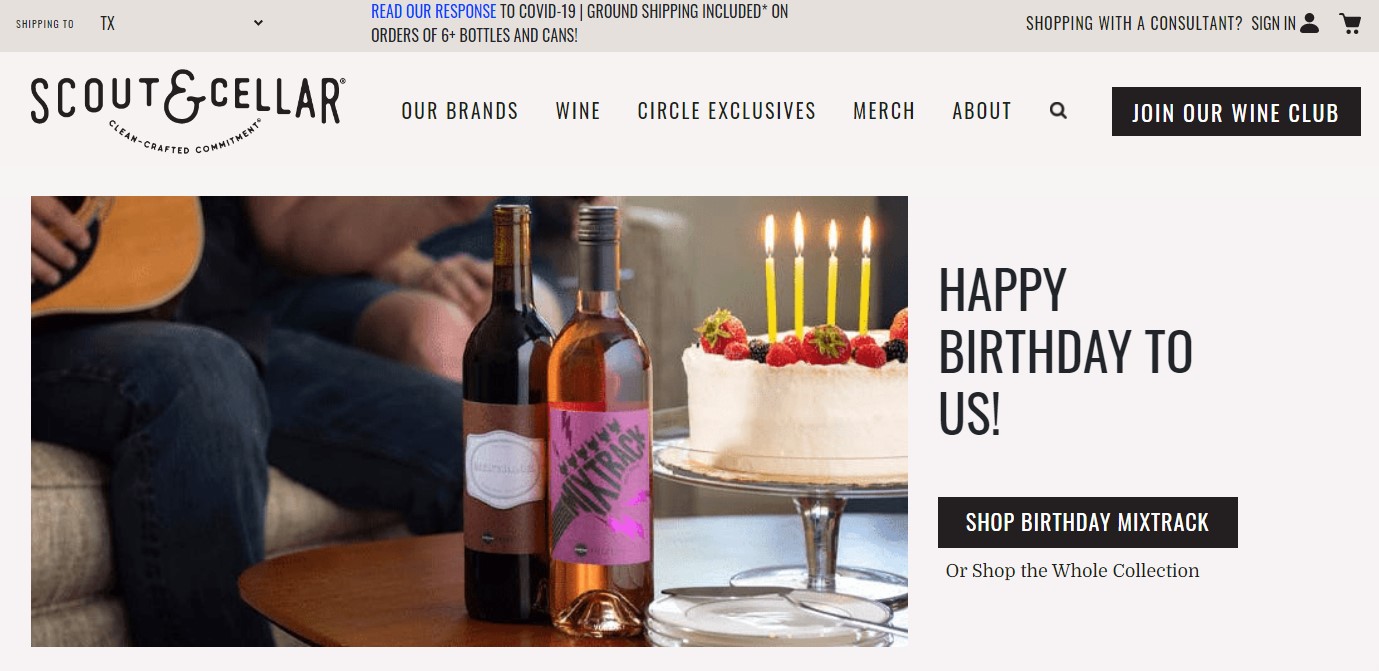 Scout And Cellar Compensation Plan
Scout & Cellar compensation plan rewards distributors for selling their products to retail customers.
You can also earn commissions to sponsor new distributors with additional performance based bonuses.
Scout & Cellar Ranks
As a distributor, you can achieve eleven ranks in total.
Consultant
Senior Consultant
Executive Consultant
Associate Manager
Senior Manager
Executive Manager
Associate Director
Director
Senior Director
Executive Director
Managing Director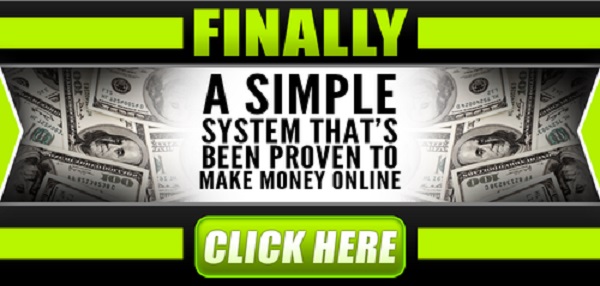 Customer Sales Commissions
You can get paid any where between 15% to 25% of the personal volume generated of your retail orders.
Residual Commissions
Residual commissions inside of Scout and Cellar pays through a unilevel compensation plan structure.
The number of levels you can earn on will depend on your rank.
Senior Consultant (3%) and Executive consultants (5%) get paid on level 1 only.
Associate Managers (Level 1 – 6%, Level 2 – 3%), Senior Managers (Level 1 – 7%, Level 2 – 5%), Executive Managers and higher ((Level 1 – 8%, Level 2 – 6%) get paid on level 1 and 2.
If you want to watch the full 15 minute video that explains Scout & Cellar compensation plan, check out the video below:
Cost To Join Scout and Cellar
Scout and Cellar will cost you $129.95 per year as a distributor.
Unlike all the other Scout and Cellar reviews out there I am going to keep it real in the final verdict.
Final Verdict
So does the Scout and Cellar scam exist?
Let's just look at the facts…
The CEO and Founder Sarah Shadonix does know what she is doing when it comes to wine.
All of the products are clean crafted meaning she is using organic farmers for her wine products.
I would personally try out the products before you become a distributor to make sure it's the right fit for you.
Some of the things you need to look at is you will need a lot of wine on hand specially if you do any kind of home parties to sell your products.
End of the day, this is a business and it will require work.
Looking at 2020, it looks like 26.8% made no income at all with Scout and Cellar.
That's not because the products are no good, it's more likely the people who get involved think it's going to walk in the park and when they see it takes a lot of work, they quit after a month or two.
If you want any long term success with ANY company, you must work it harder than your job for some time.
However, if you stick with it and you are making sales it's very rewarding.
I just like to keep it real.
Overall Scout And Cellar is a great company and if you are serious about becoming a distributor, you gotta put in the work period.
Don't be lazy…
My #1 Recommendation
If you landed on this blog, you want to actually know how to make money online right?
When it comes to crypto, one thing you need is CASHFLOW so you can invest in more legit cryptocurrencies and getting another job isn't the best way to do that…
If you want to learn how you can increase your cash flow without trading your time for money…

Once you learn this skill set, the sky is the limit when it comes to cash flow.
From there you can invest in appreciating assets and build long term wealth.
Remember to follow me on social media below because I am actually real and want to serve you.
I hope you enjoyed my Scout and Cellar review and if you have any questions feel free to ask in the comments below…
Follow me on Social media below:
Subscribe To My YouTube Channel Here.
See you at the top,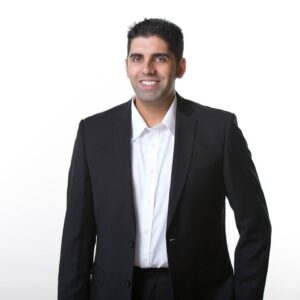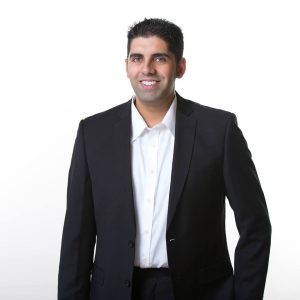 -Jesse Singh
P.S.  If you are tired of failing ANY business, click here and check this out to take your game to the next level.