Provisional liquidation order is set on Mirror Trading International (MTI) by Justice Rogers and the man behind all of this was Vaughn Victor.
Vaughn Victor is an advocate of the High Court of South Africa who embroiled in several other cases against scams such as VaultAge Solutions, BitClub Network, BTC Global and Thrive international.
Victor is the one who managed to lodge a successful application for the provisional liquidation order against MTI within five days.
He stressed that picking the right liquidator is very important in this process to recover funds from Mirror Trading International.
His main pick is Investrust and he believes is the only liquidator he's worked with that gives constant feedback to creditors.
Mirror Trading International Clawbacks
If you have been involved with Mirror Trading International and actually made money, you will have to repay what you withdrew.
This is called getting claw backs.
Picking the right liquidator is essential in the successful recovery of funds that investors lost.
Some MTI members are concerned that the cost of liquidators will eat into the recovery process.
To be honest, I wouldn't be too concerned about this because there is a maximum amount that liquidators can charge for their services.
1% of any money found in a bank account
3% on all immovable assets
10% on all movable assets, including bitcoin
If for some reason liquidators managed to recover all of the 23,000 bitcoin that flowed through MTI, they can't keep more than 10%.
Also the Master of the High Courts can determine that a liquidators fee's are reasonable and capped.
I personally warned people about MTI since the beginning that they were operating as a ponzi scheme.
Even when they got fraud warnings in Canada and South Africa, their affiliates STILL thought they were legit.
Even when MTI got hacked and showed that they were in the hole and didn't have the money to pay the full returns, people thought it was still legit.
I think the biggest person to blame is Cheri Marks in this because she loves to tell great stories.
When Mirror Trading International got raided back in October, Cheri Marks accused the FSCA for lying.
Johan Steynberg I believe was the fall man in this entire operation where Cheri Marks actually ran the show.
When Johan Steynberg went missing, Cheri Marks said they were moving servers over…
She then completely changes her story and throws him under the bus and starts talking about how Russian Hackers and Freemasons are out to get them.
Her story telling has gotten much better since her BTC Global days and I really hope justice comes to her.
I will keep you posted on what is going to happen next…
Follow me on Social media below:
Subscribe To My YouTube Channel Here.
See you at the top,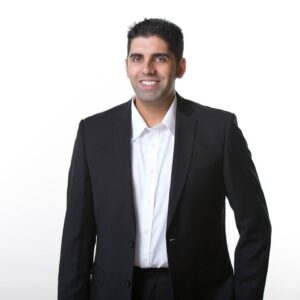 -Jesse Singh
P.S.  If you are tired of failing ANY business, click here and check this out to take your game to the next level.