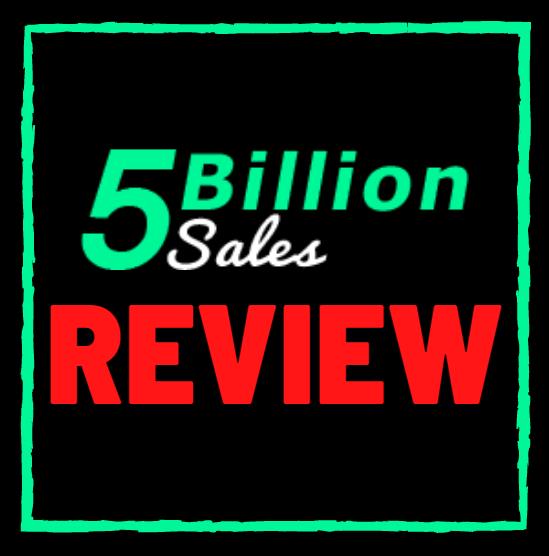 5 Billion Sales Review – Legit MLM Opportunity or Huge Scam?
Welcome to my 5 Billion Sales Review!
There has been a lot of buzz about this company because it's still in prelaunch mode but I decided to take a closer look.
Chances are you have been approached by someone on social media or you read or watched a review saying how awesome this is but you just want to know more right?
The good news is this review is 100% unbiased because I am not part of this company in anyway.
So make sure you PAY close attention and watch this to the end…
What is 5 Billion Sales Review?

5 Billion Sales is a company that says "Earn Your share of $500 Billion Commission" and has no other details.
Company talks about how they are revolutionizing the internet and removing the power and trillions of $ from big players that run the web and give it back to every person that uses it.
Okay, that is fine, but why are their no details on HOW that is going to happen?
Personally, talk is cheap…
Who Runs 5 Billion Sales?
With a company that is claiming it is going to revolutionize the internet, it barely has any information about anything…
If I was going to launch a company that made those claims and actually had something that would, my name would be all over it.
Instead, 5BillionSales decided to be anonymous…
The domain itself "5BillionSales.com was privately registered on May 25th, 2021 and then updated on October 29th, 2021.
There is no other information…
What Are 5BillionSales.com Products?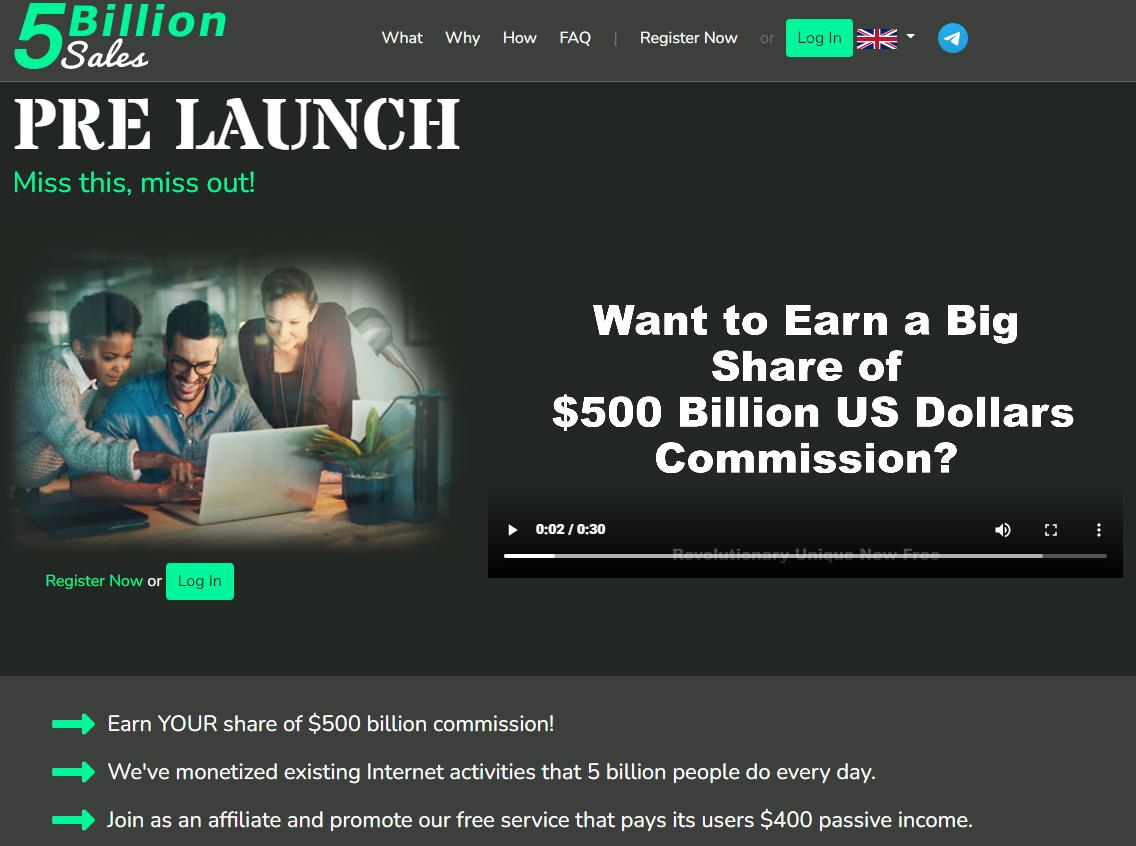 Well, they got no information about anything to be honest…
All they talk about is how much money you are going to make with the referral program and that's it.
When it comes to any company, the PRODUCT or service is very important and looks like 5 Billion Sales doesn't want to go that route…
Related Posts:
RXCapital Review – Legit 5% Daily Crypto MLM or Huge Scam?
My Lead Gen Secret Review – Does This Actually Work? PROOF INSIDE!
Zion Finance Review – Legit 0.5% Daily ROI Biz or Scam? Find Out!
How Do You Make Money With 5 Billion Sales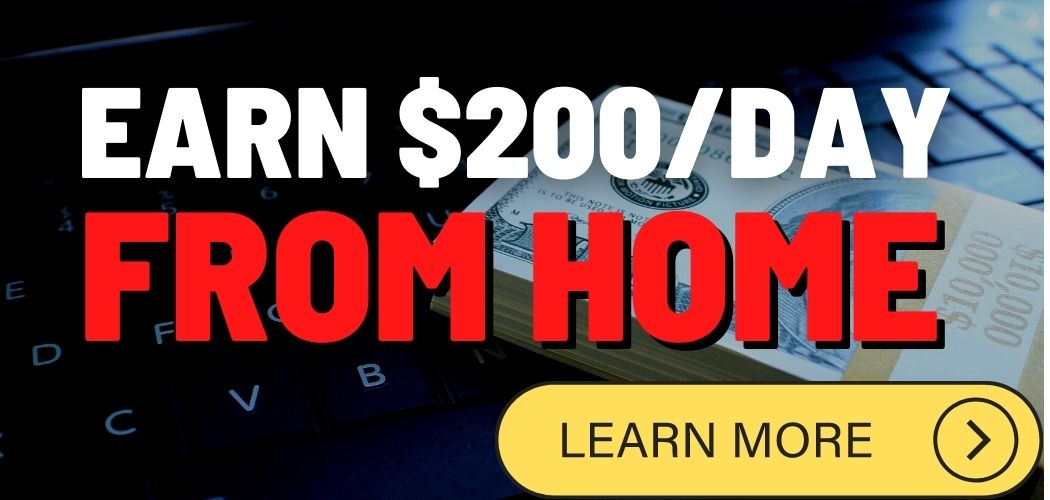 It looks like 5 Billion Sales as two methods to earn which come from service 1 and service 2.
Service 1 – you can earn $100 commission for each user which is recurring for every 12 months for life.
You also get paid down 16 levels deep in a unilevel compensation plan.
You can earn $5 per member for every member in your 16 levels every 12 months.
The example they give with 50 people in your network and each recruit 3 users in a week, you can get paid $750 in overrides they call it and another $750 residual profit share override every 12 months.
Service 2 – you can earn $10 commission for each person and $200 to $1,000 residual profit share commission.
On top of that you can get $1 override and $10 to $50 residual profit share commission down 16 levels.
The example they give with 50 people in you rnetwork and each recruit 3 users in a week, you can get paid $150 in overrides and another $1,500 to $7,500 residual profit share override every 12 months.
Cost To Join 5Billionsales Review
Looks like during prelaunch it is free, but there is a $100 fee for service 1 every year.
Once they launch, membership prices range from $199 to $5 billion…
What Are Other 5 Billion Sales Reviews Saying?
Because this company is very new, most of the 5 Billion Sales reviews are done by affiliates.
Even though they have no information about who they are, affiliates are pushing this during the prelaunch.
Final Verdict
Does the 5 Billion Sales scam exist?
Well let's just look at the facts…
First we don't know who runs or owns the company which is a huge red flag.
Second, they have no products or services which is a huge red flag because according to the FTC that would be considered a pyramid scheme.
I am just shocked affiliates are pushing this when clearly it's a scam…
I guess they want to make a quick buck off everyone…
I personally can't recommend this and would never push a pyramid scheme.
Watch out for this one…
Tired of Scams? My #1 Recommendation
If you landed on this blog, you want to actually know how to build a profitable business online right?
First time ever we are offering an business course that helps you build ANY business online including network marketing.
You are going to learn exactly how to drive your ideal customer to your website, collect their emails and convert them to buying customers without ever talking on the phone.

Once you learn this skill set, the sky is the limit when it comes to building your business and I have personally generated 6 and 7 figure businesses in different niches.
Plus, every single person gets a ONE on ONE advisor to make sure everything is being done properly.
I hope you enjoyed my 5 Billion Sales review and if you have any questions feel free to ask in the comments below…
Follow me on Social media below:
Subscribe To My YouTube Channel Here.
See you at the top,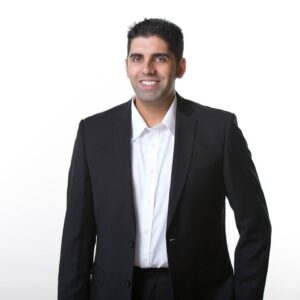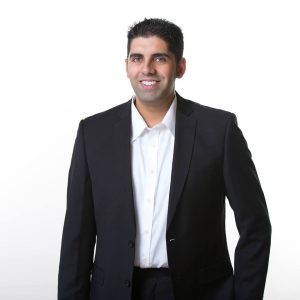 -Jesse Singh
P.S.  If you are tired of failing ANY business, click here and check this out to take your game to the next level.